Watercress Salad with White Pomegranate, Blood Oranges and Slivered Almonds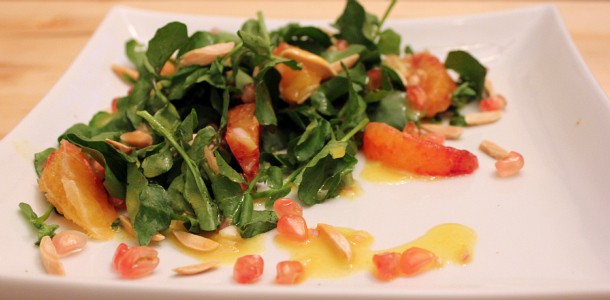 Today is a cold and rainy day in Toronto. It seems that most of October has been like this. I am tired of it, although I am not looking forward to the snow coming. I long for the days of summer, with the sun beating down. Usually on cold and wet days we have comfort food (casserole, soup, baked pasta) for dinner, desiring something that will warm us up. I have no idea the reason but today I was in the mood for a salad.
I was shopping at Highland Farms looking at their lamb and produce. I am posting in Foodbuzz's 24×24 dinner party on Saturday and I was needing to make sure that I knew where I could get all my ingredients. I found the ingredients for the salad that I am going to make on Saturday and I thought it would be nice to give it a trial run.
Watercress is a green that is not common and can be difficult to find. It is excellent in soup or salads and provides a peppery taste. White pomegranates are not that different than the regular ones other than the flavour is milder and sweeter and the meat around the seed is a lighter pink.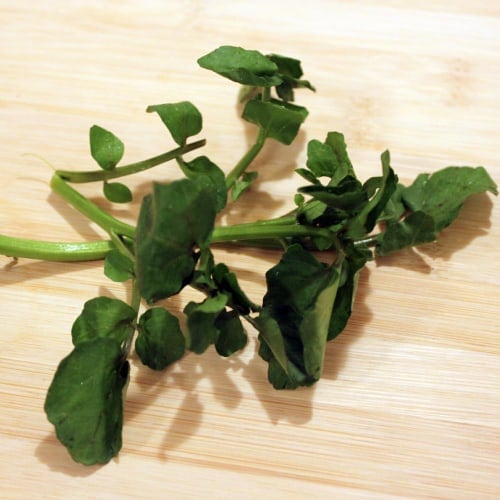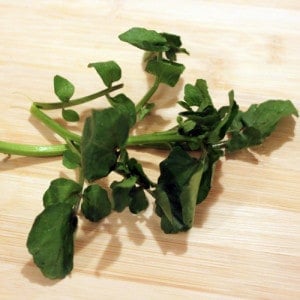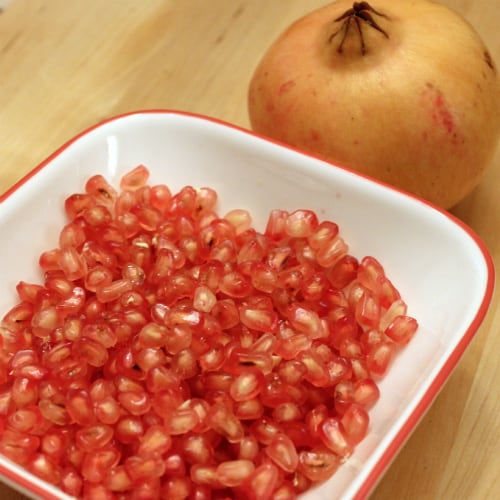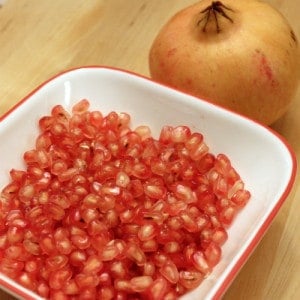 White pomegranate and blood oranges are the most common fruit, but they could easily be substituted with regular pomegranate and mandarins or clementines.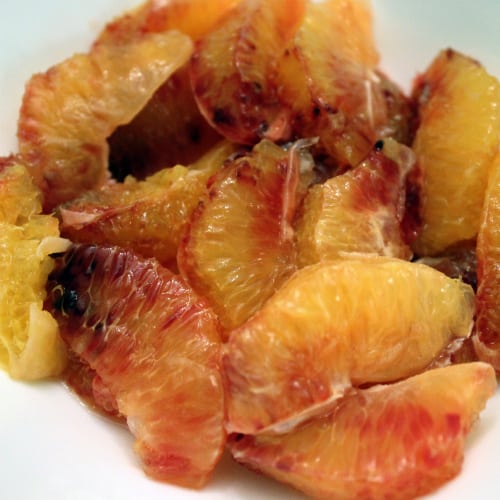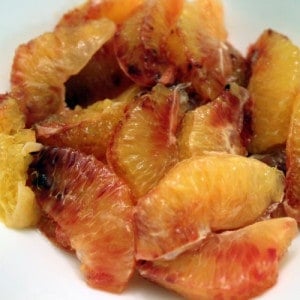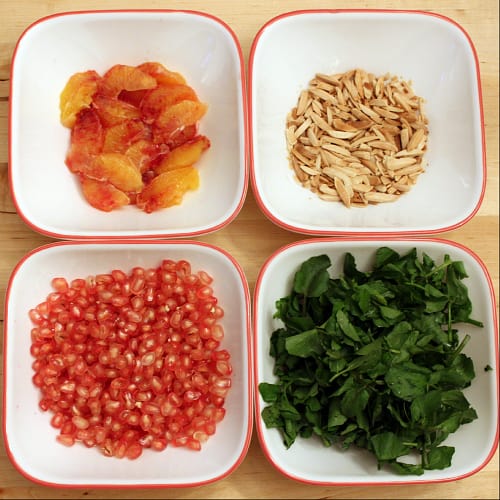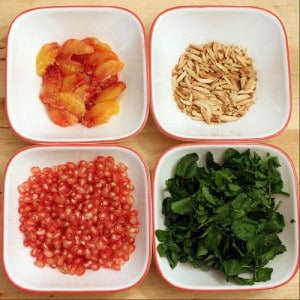 A simple collection of ingredients creates a bright fresh salad.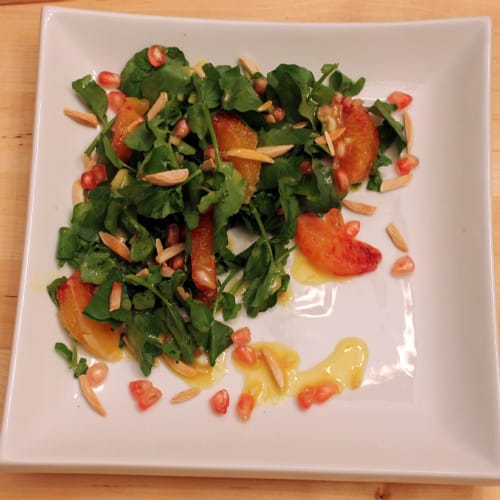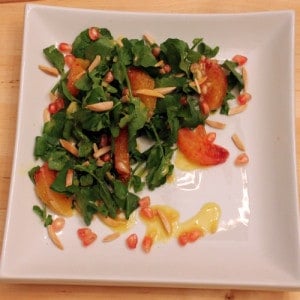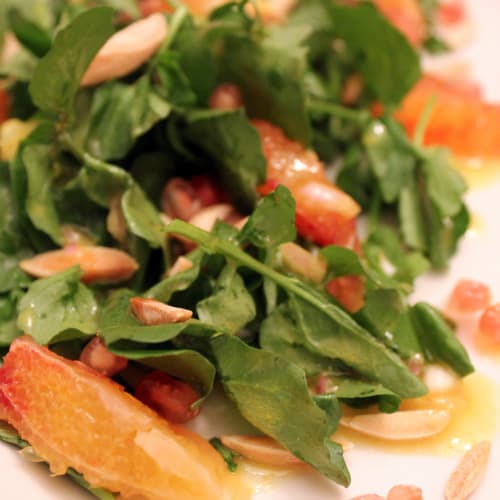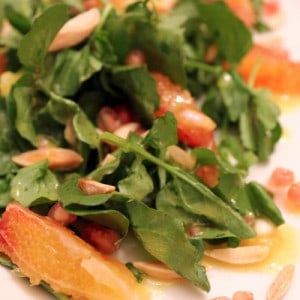 Directions
Watercress has small leaves on small stems attached to large thick stems. Snap the small stems off the larger ones. Rinse and set aside.
Remove the seeds from the pomegranate and rinse them.
Peel the blood oranges and separate them. If you are interested in a little extra work, remove the membrane off the orange wedges.
Toast the almond slivers for a couple minutes. Watch them carefully as they can burn quickly. Toasting greatly enhances the flavour but it is better for them to be undertoasted than burnt.
To make the dressing, whisk together the oil, orange juice, mustard, honey and shallot.
Assemble the salad and drizzle the dressing on top.