Roasted Blueberry Vinaigrette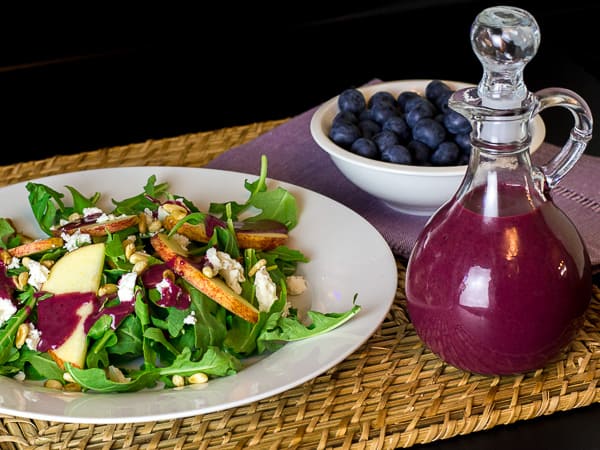 I mentioned the other day that I would be posting up a handful of blueberry recipes and here is one more. Blueberries taste great fresh and I love them on cereal, tossed on top of ice cream and in a fruit salad. But when roasted, blueberries develop this deep rich and sweet flavor that is incredible.
Roasting blueberries is very simple: just toss a pint of blueberries in a casserole dish and sprinkle with one or two teaspoons of sugar. Cook in a 400F oven for about 12-15 minutes. Halfway through, shake the casserole dish to roll the blueberries around. Roasted blueberries are great on custard, ice cream, shortbread and more.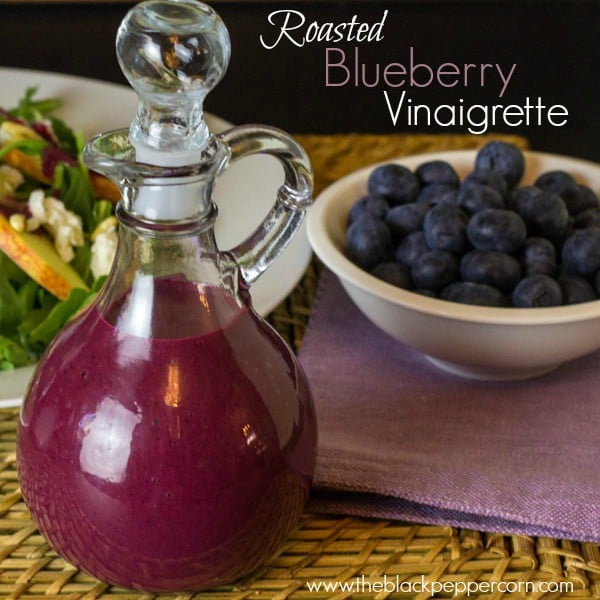 I roasted blueberries to make this vinaigrette and it works really well on a salad of fresh greens and even sliced apples or pears.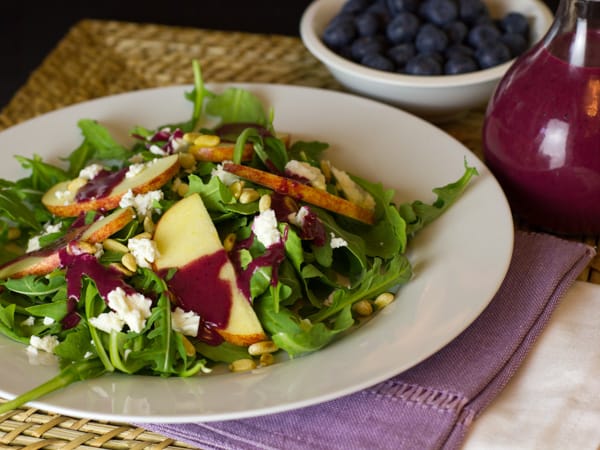 Roasted Blueberry Vinaigrette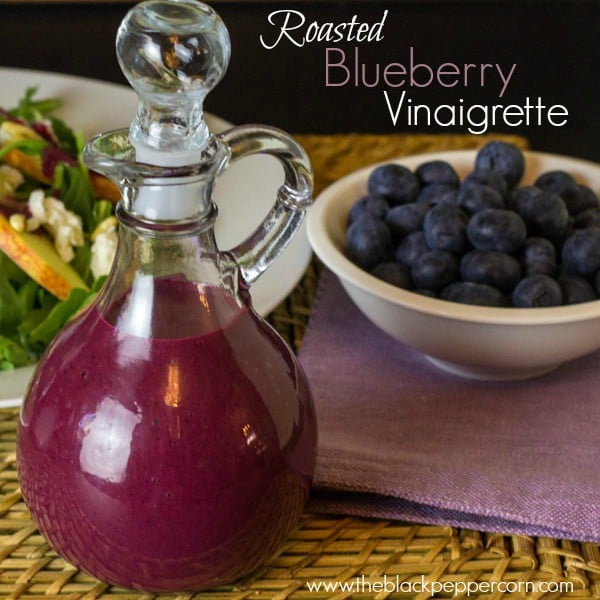 Print
SImple recipe for a salad dressing that it fruity and delicious! perfect for a salad with fresh greens, apple, pear, nuts and even feta cheese.
Servings: 1 1/2 cups
Ingredients
1 pint fresh blueberries (2 cups)
1 tsp sugar
1/3 cup olive oil
1/3 cup grapeseed oil
3 tbsp white wine vinegar
1 tbsp balsamic vinegar
1 tbsp dijon mustard
salt , to taste
Instructions
Preheat oven to 400F. Place blueberries on a baking/casserole dish. Sprinkle with sugar. Cook in the oven for 12-15 minutes, Roll them around halfway through so they get coated by the sugar. Remove from the oven and cool to room temperature.

Blend all the ingredients together using an immersion blender, upright blender or food processor. Blend until smooth and emulsified.

Keep in the fridge until needed.