These muffins are light and fluffy, with fresh blueberries, and will remind you of the kind from a bakery or coffee shop.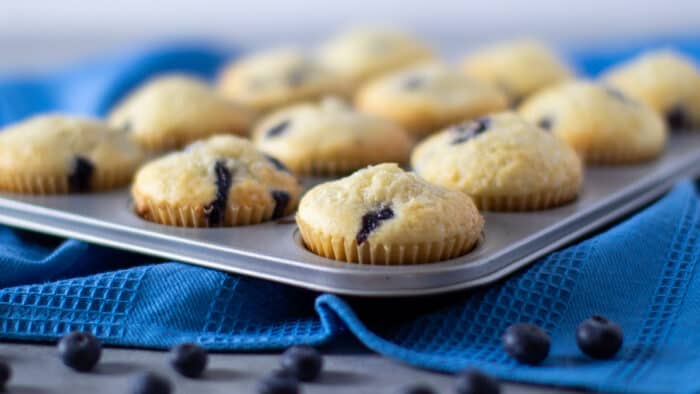 Over the years, I have made many different types of muffins. These blueberry muffins are my absolute favourite. They have a fluffy cake-like texture with lots of blueberries.
Making these muffins is extremely easy and great for a Saturday morning breakfast or evening snack. They are great with a cup of coffee or a glass of milk.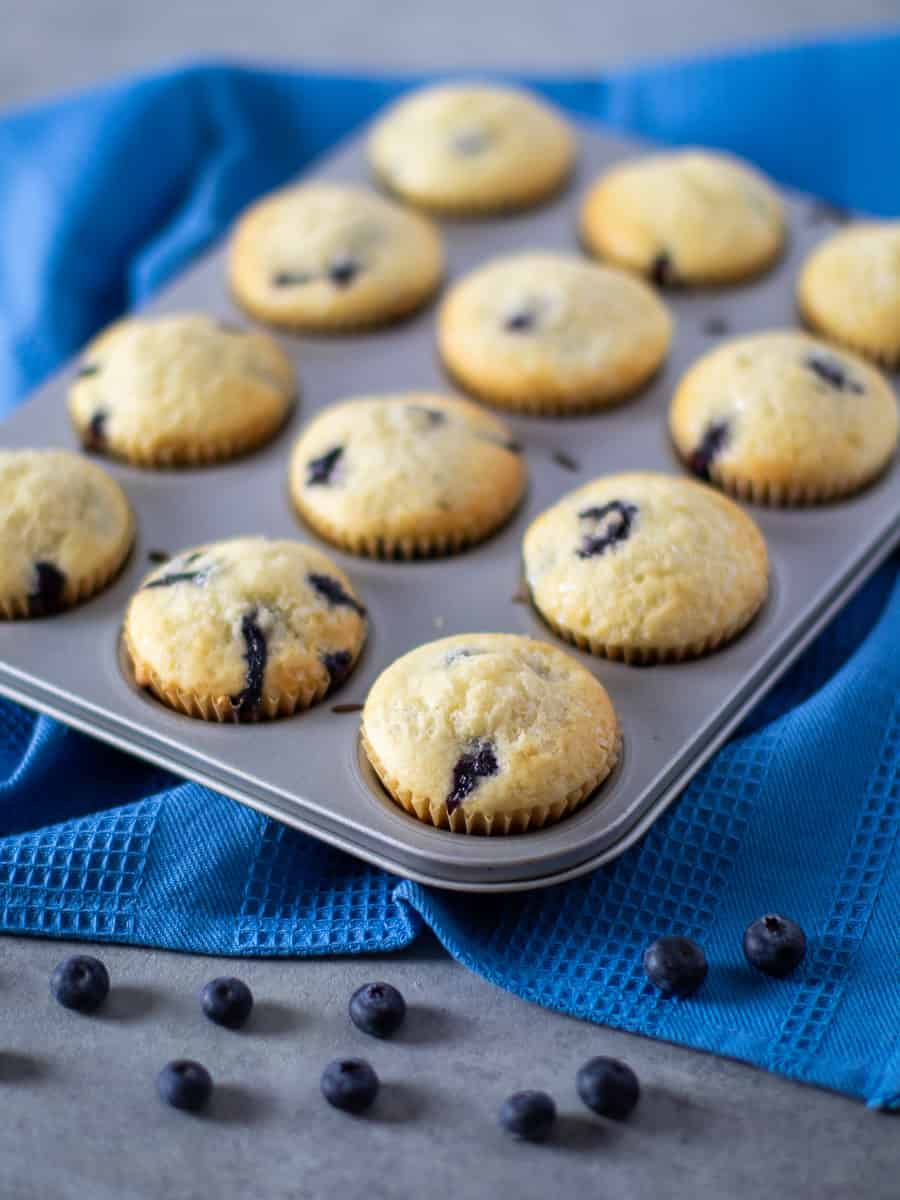 Other delicious muffin recipes!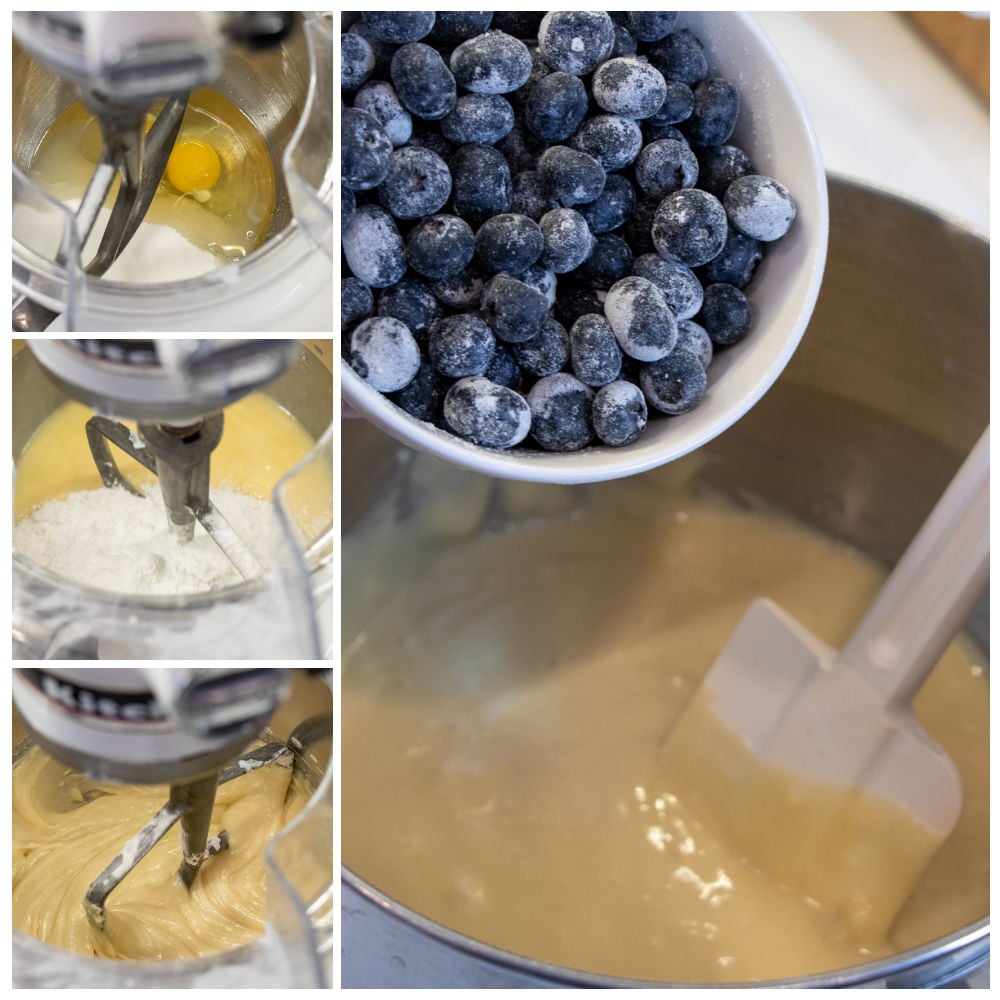 How to Make the Batter?
Making this muffin batter is very easy and the base of this batter is the same that I use for many other muffin recipes.
In a separate bowl, whisk together the flour, salt, baking soda and baking powder. Set aside for later.
Use an electric mixer to beat together the oil, eggs, salt, sour cream and vanilla. You can use a stand or hand mixer. Beat until well mixed and creamy.
Slowly beat in the dry ingredients at a lower speed.
Mix the fresh blueberries gently into the batter so they do not break apart. It is possible to use frozen blueberries in the batter. One problem with frozen blueberries is that they seem to be heavier and obviously harder than fresh which can cause them to sink to the bottom of the muffin cup while baking. One trick that can keep the frozen blueberries in place is lightly dusting them in flour before they are mixed into the batter.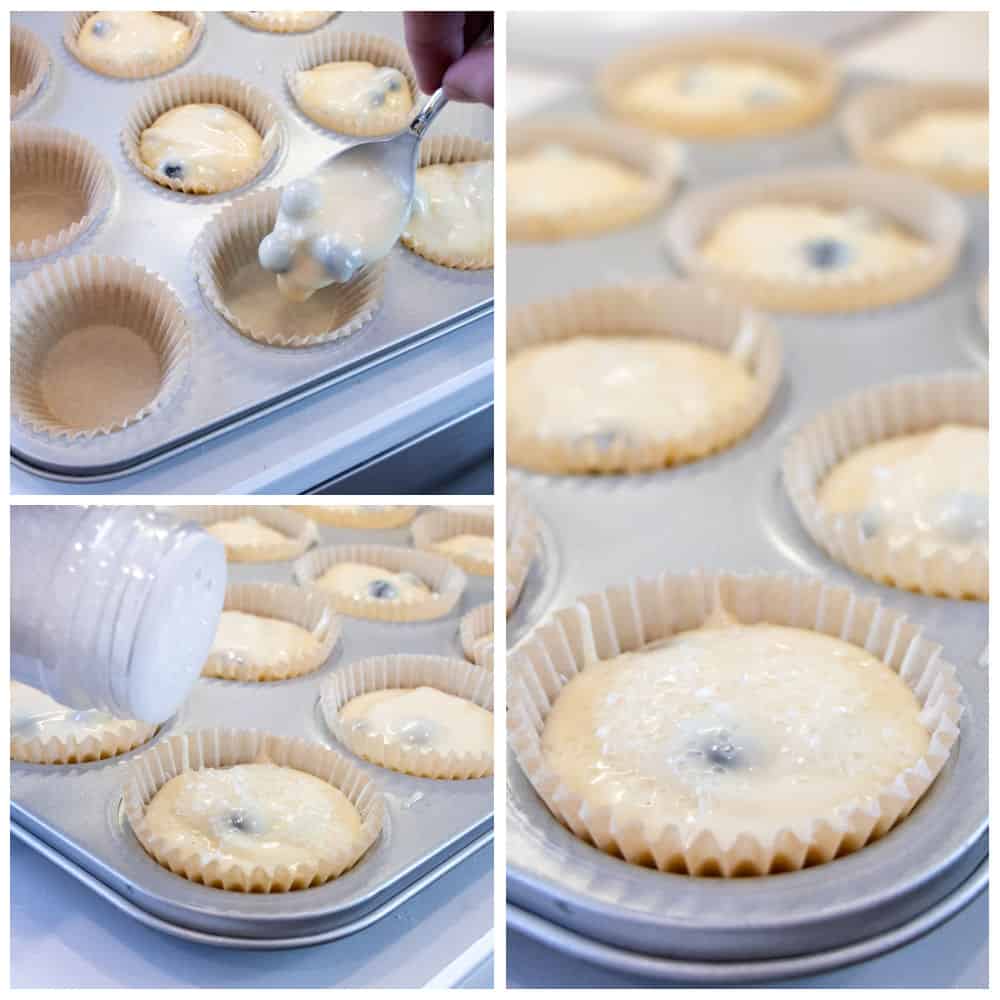 Spoon the muffin batter into the muffin tins that have been lined with paper liners. Fill each liner about 3/4 full with batter. There should be enough batter to make about 16-18 muffins. If desired, you can sprinkle the top with some coarse sanding sugar.

How Long to Bake the Muffins?
Bake muffins at 400F for about 15-17 minutes. After 15 minutes in the oven, use a toothpick to see if they are done. If the toothpick comes out of the muffin clean, then they are done. If the toothpick has batter on it then the muffins likely need a couple more minutes.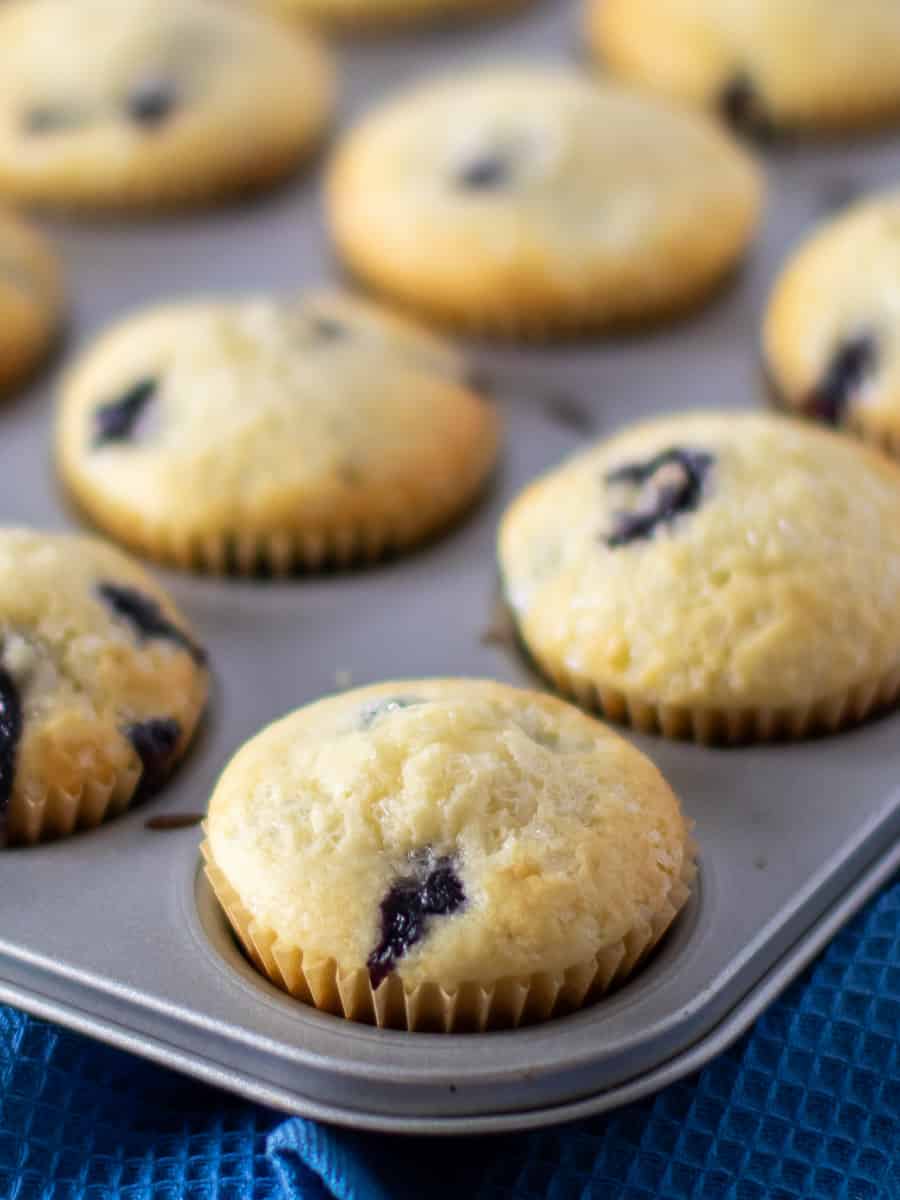 Other Amazing Recipes with Blueberries!
Blueberries have a bright flavour and great used in many different ways. Here are some different recipes that use blueberries.
Blueberry Muffins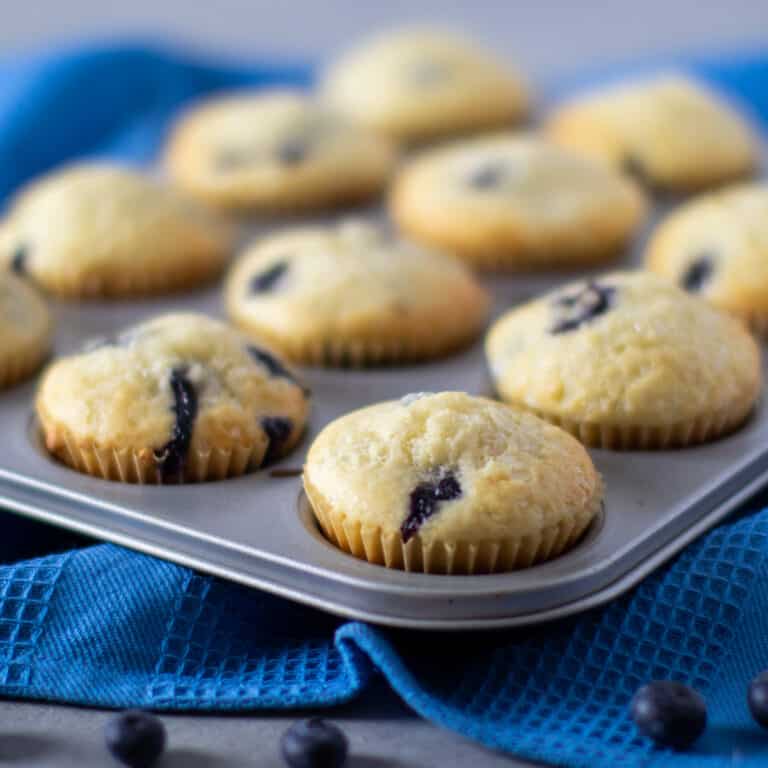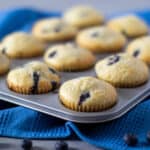 Print
How to make blueberry muffins recipe. Easy to make muffins that come are moist and delicate with plenty of fresh blueberries throughout.
Servings: 18 muffins
Ingredients
2 cups all purpose flour
1/4 tsp baking soda
1 1/2 tsp baking powder
1/2 tsp salt
1/2 cup oil
1 cup sugar
2 eggs
1 cup sour cream
1/2 pint fresh blueberries , 1 cup
1 tbsp flour , optional
coarse sugar , optional
Instructions
In a large bowl, whisk the flour with the baking soda, baking powder and salt. Set aside

With an electric mixer cream together the butter and sugar. Beat in the eggs and sour cream until smooth and creamy.

With an electric mixer on low, or with a wooden smooth, mix together the wet and dry ingredients until they are just combined. Do not over-mix the batter.

If desired, toss the blueberries with the 1 tbsp flour. This can help prevent the blueberries from sinking to the bottom of the batter during baking. Gently fold in the blueberries, making sure you do not break them as you mix the batter.

Scoop the muffin batter into a muffin tray with paper muffin liners. There should be enough batter to fill 16-18 muffin cups. If desired, sprinkle the tops of each muffin with coarse sugar.

Bake at 400F for 15-17 minutes. Check with a toothpick and it comes out of the muffin with no batter, they are done.

Cool on a wire rack.
Nutrition
Per serving:
Calories: 190kcalCarbohydrates: 24gProtein: 2gFat: 9gSaturated Fat: 2gCholesterol: 25mgSodium: 100mgFiber: 1gSugar: 13g