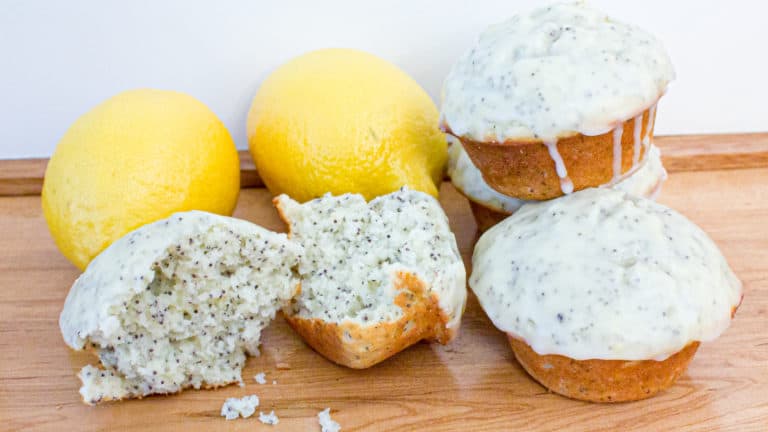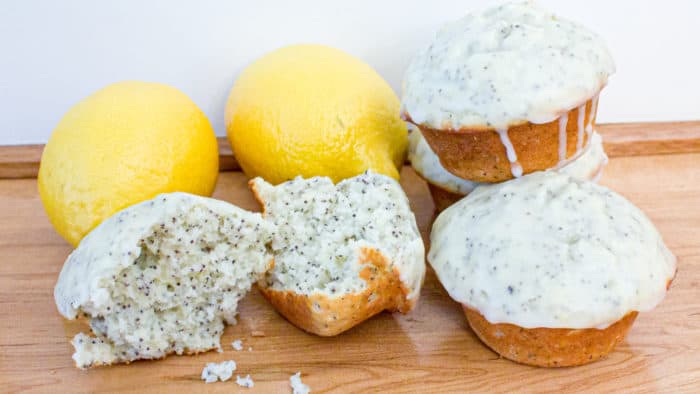 Today, I had a Starbucks craving. I love going to Starbucks, although I try to restrain myself from going there too often. I love their coffee but today the craving I experienced was not a drink. Instead, I was desiring one of their baked goodies. I think that all the desserts over the holidays has created a major sweet tooth and I was wanting my favourite baked item at Starbucks.
It is the lemon poppy seed loaf. If you have never had this at Starbucks, I highly encourage you to try it the next time that you are there.
No scratch that – don't try it.
Otherwise you may experience the same addiction for this lemony baked delight I have, for which I have eaten way to much of!
So, to deal with my craving I decided to make my own! But instead of a loaf I made muffins with the brand new muffin tins I got for Christmas from my brother-in-law and sister-in-law! THANKS GUYS! Also, I used a serving tray in the picture that Janna got from her uncle. He hand made it from wood taken from Janna's grandparents house. Pretty cool.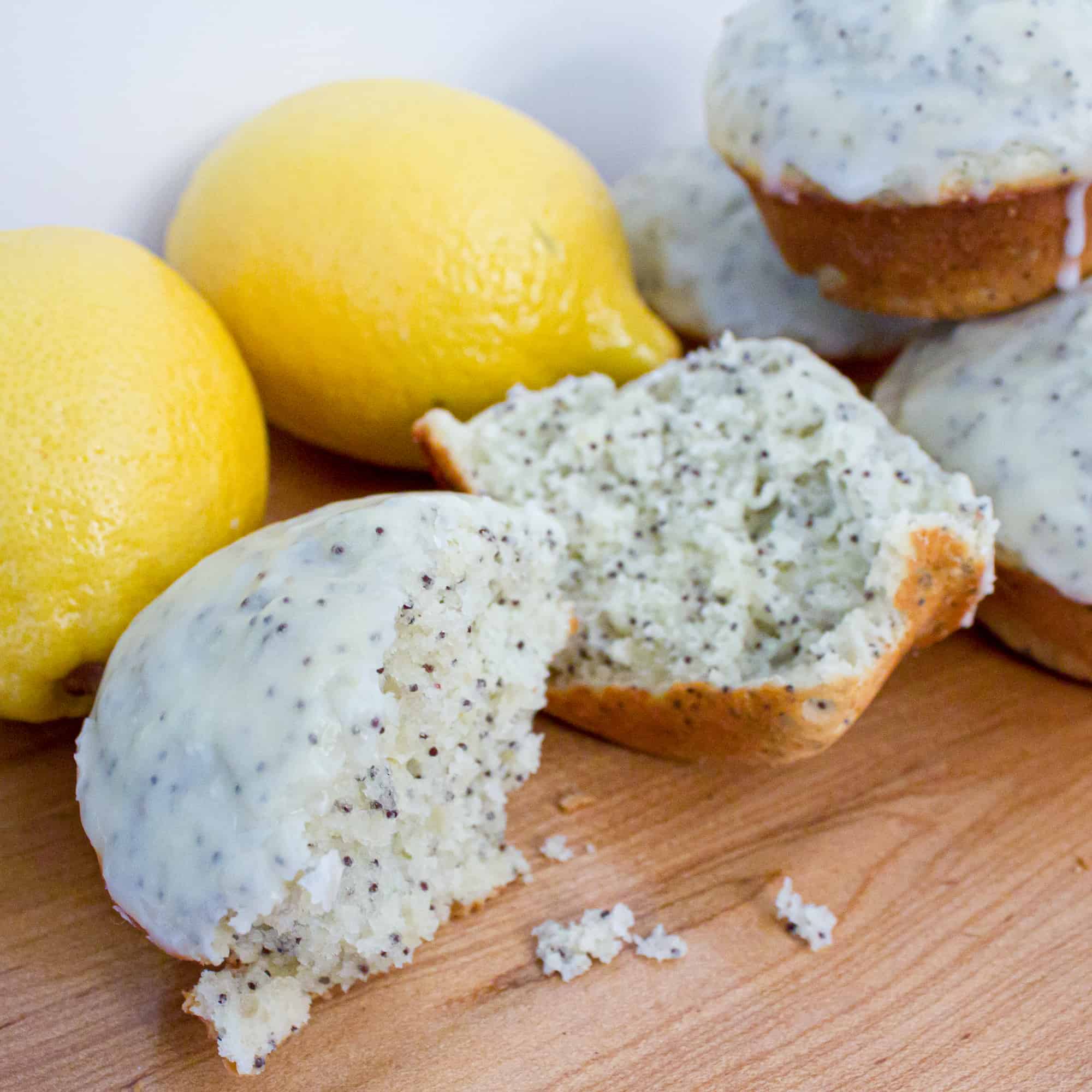 These muffins totally addressed the craving that I had and one of the highlights for me was how perfect the glaze was with the muffin. Since the glaze was made with lemon juice it added to the lemony flavour of the muffin.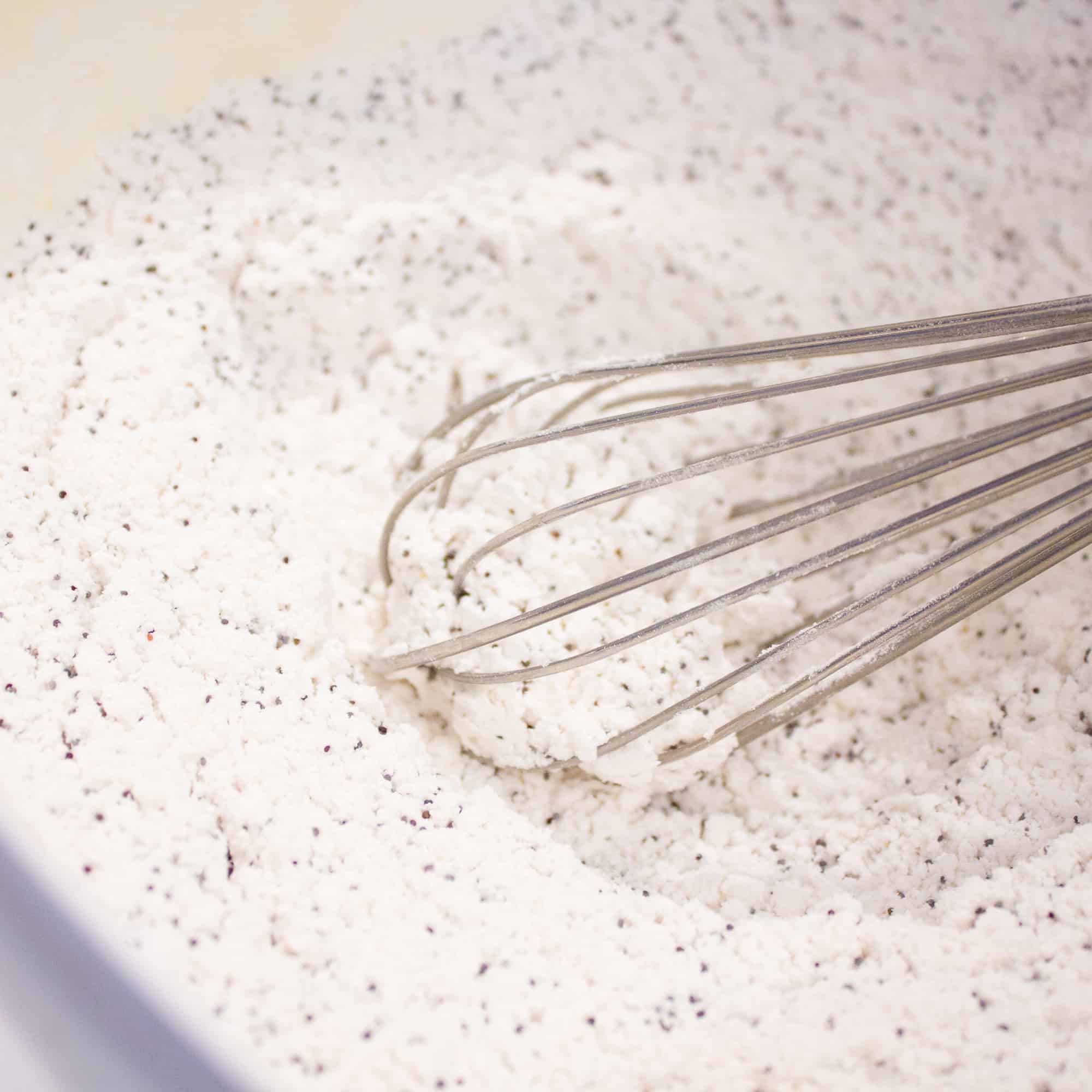 How to Bake Muffins is so easy!
Sift together all the dry ingredients to ensure the baking soda and baking powder are thoroughly mixed with the flour.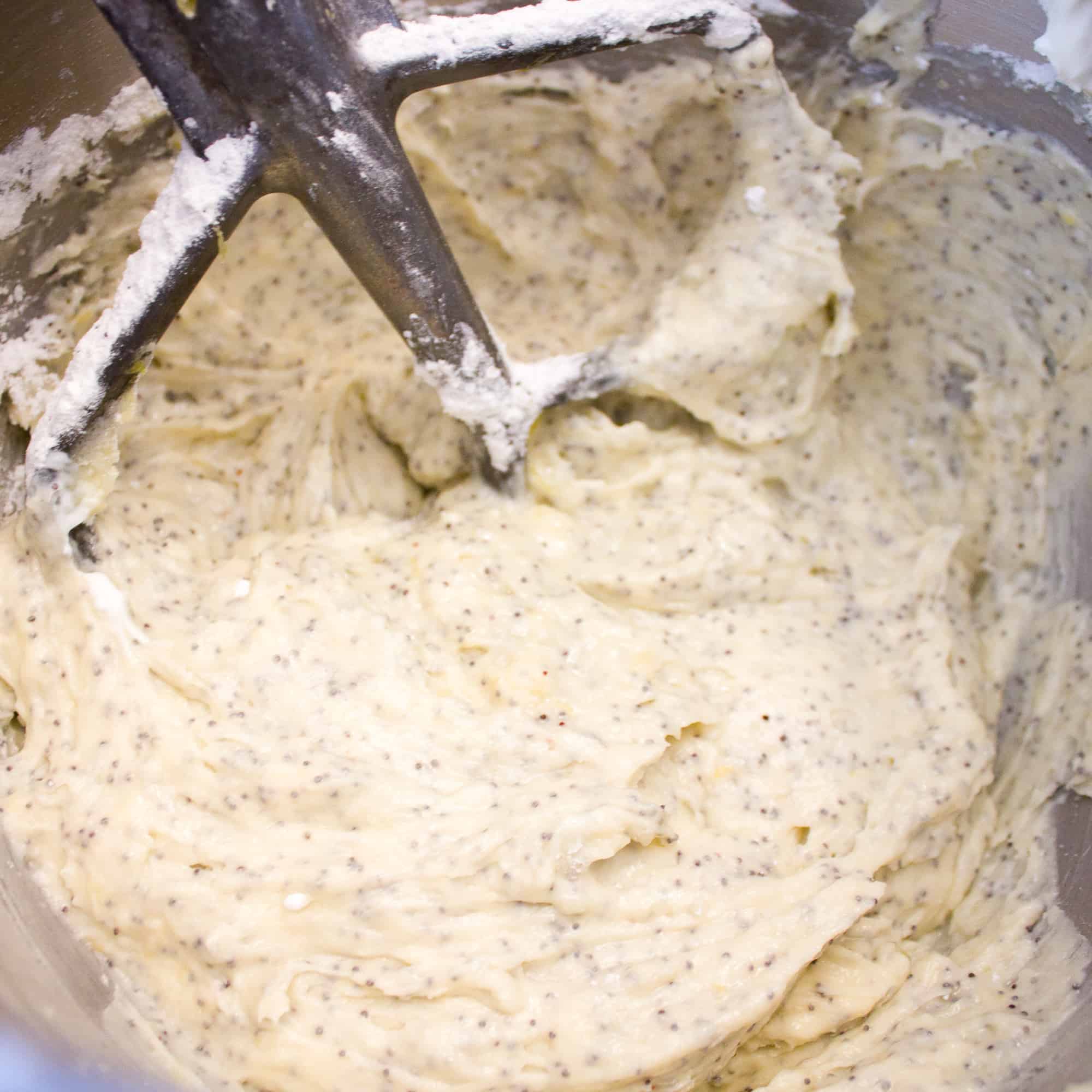 Do not over-mix the dry ingredients into the wet ingredients as that can limit how much the muffins rise.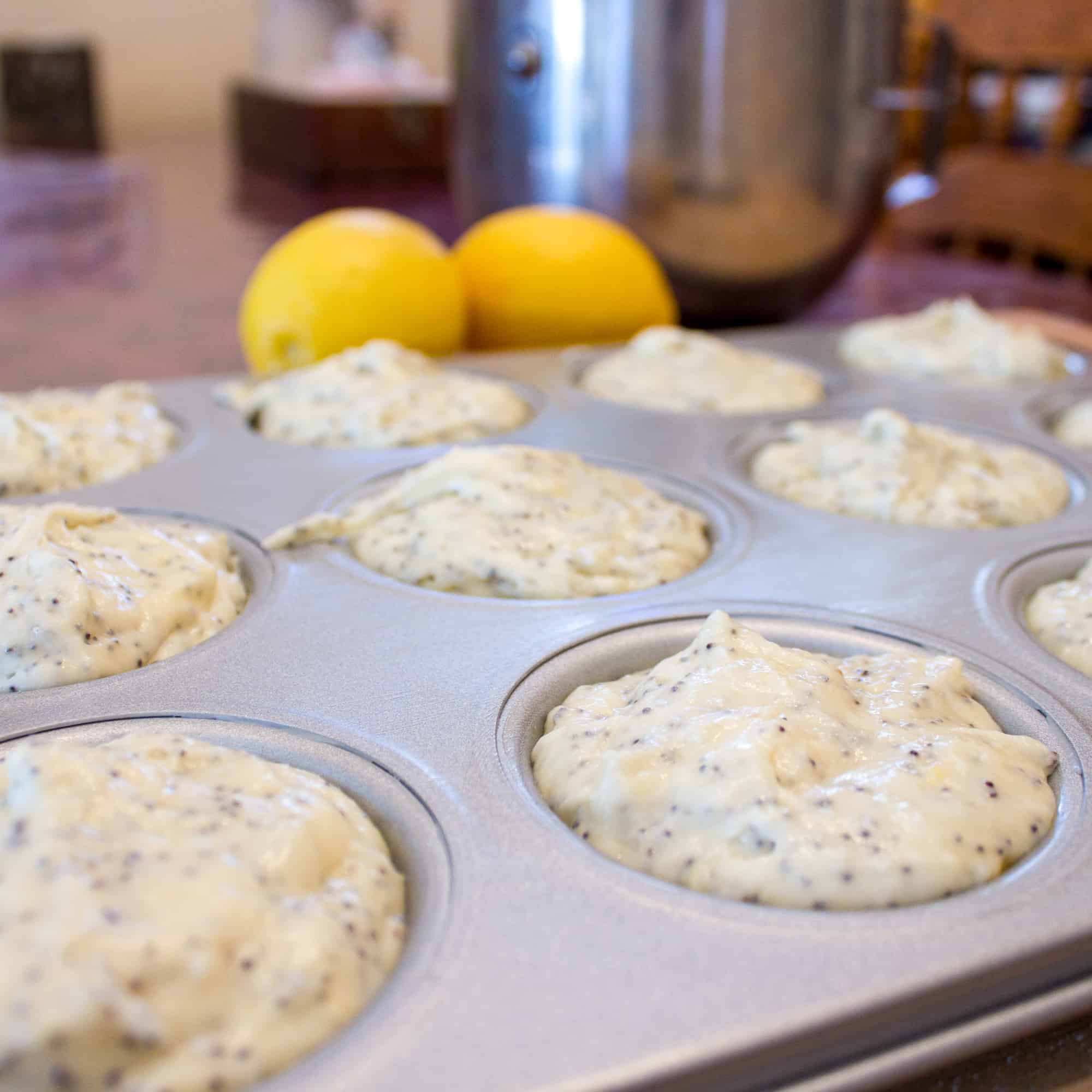 Bake them in a 400F oven for 15-18 minutes, or until a toothpick stuck in the centre of a muffin comes out clean.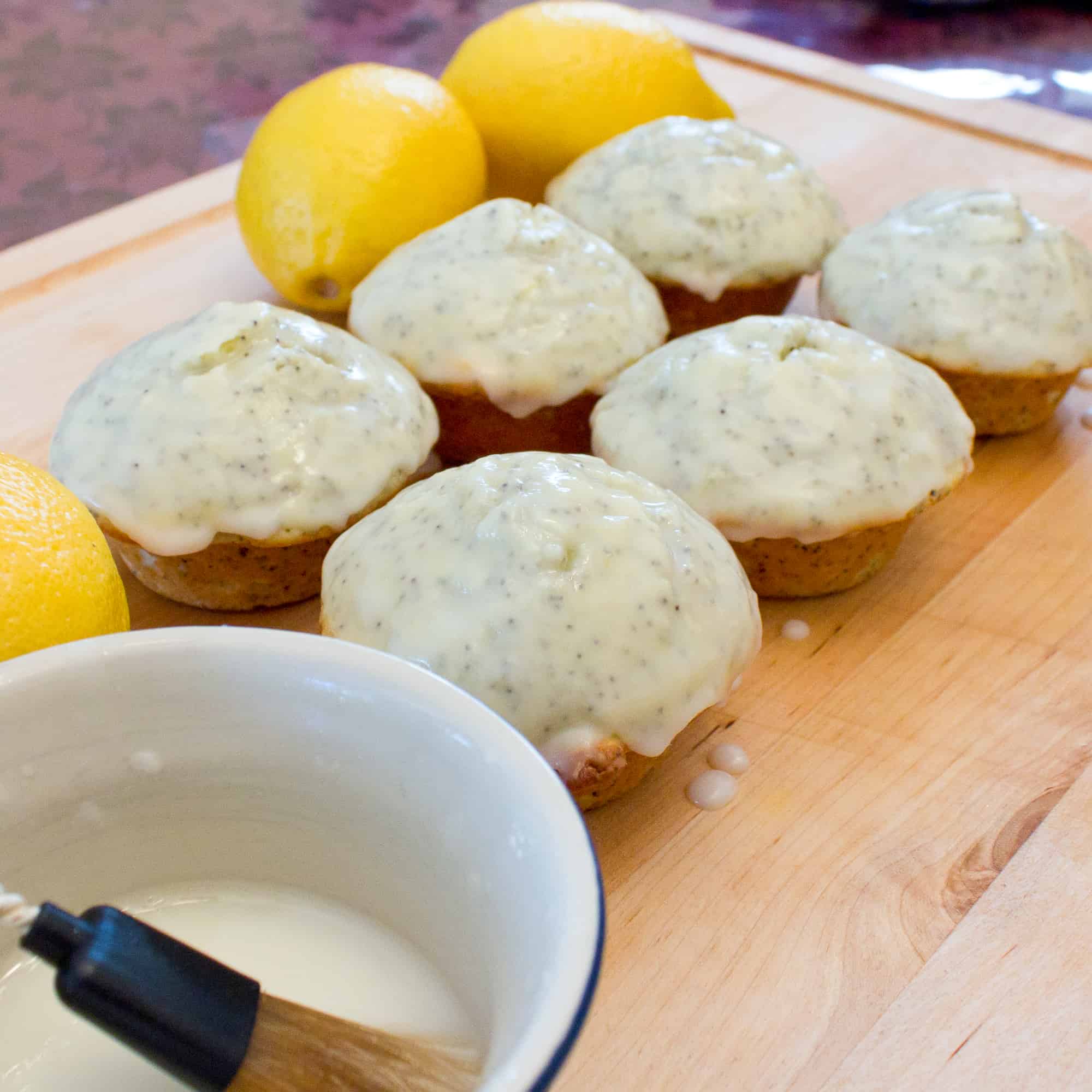 Let the muffins completely cool before brushing on the lemon glaze.
Lemon Poppy Seed Muffin with Lemon Glaze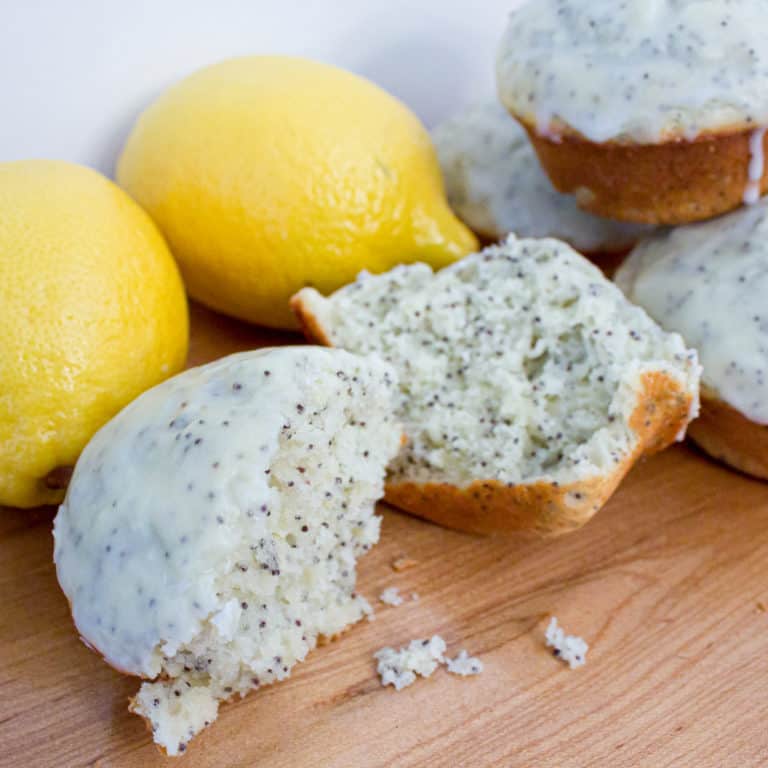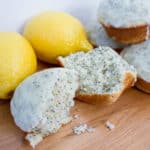 Print
An easy to make muffin recipe that is moist and full of lemon flavour. Very similar and copycat to the Starbucks lemon poppy seed loaf.
Servings: 12 muffins
Ingredients
Muffins
2 cups cake and pastry flour
1/4 tsp baking soda
1 1/2 tsp baking powder
1/2 tsp salt
3 tbsp poppy seeds
1/2 cup butter , softened
1 cup sugar
2 eggs
zest of 1 lemon
juice of 2 lemons
1 cup sour cream
Lemon Glaze
1 cup icing sugar
2-3 tbsp lemon juice
Instructions
In a large bowl, whisk the flour with the baking soda, baking powder, salt and poppy seeds. Set aside

With an electric mixer cream together the butter and sugar. Beat in the eggs, lemon juice, lemon zest and sour cream until smooth and creamy.

With an electric mixer on low, or with a wooden smooth, mix together the wet and dry ingredients until they are just combined. Do not over-mix the batter.

Scoop the muffin batter into a greased muffin tray. There should be enough batter to fill 12 muffin cups.

Bake at 400F for 15-18 minutes. Check with a toothpick and it comes out of the muffin with no batter, they are done.

Cool on a wire rack.

Once the muffins are completely cool, brush on the glaze. To make the glaze, mix together the icing sugar and lemon juice. The glaze should not be too runny. It should be thick enough to be brushed on the muffins.
This recipe is adapted from the poppy seed muffins found on Joy of Baking.