Leftover Oatmeal Muffins with Raisins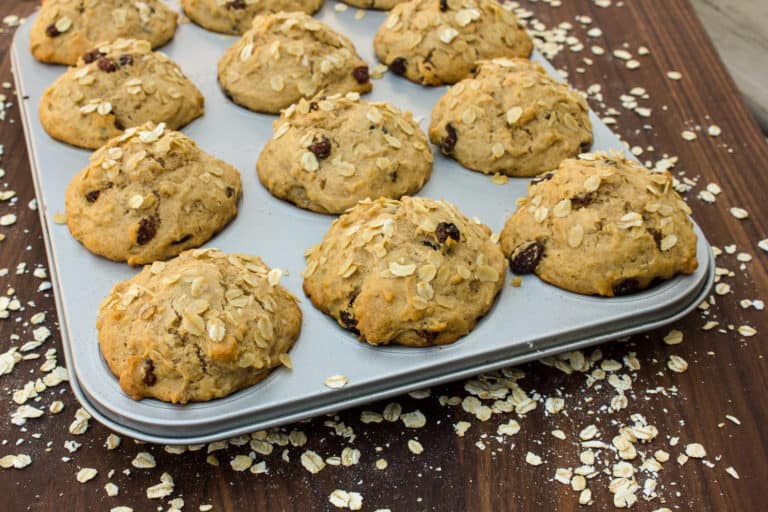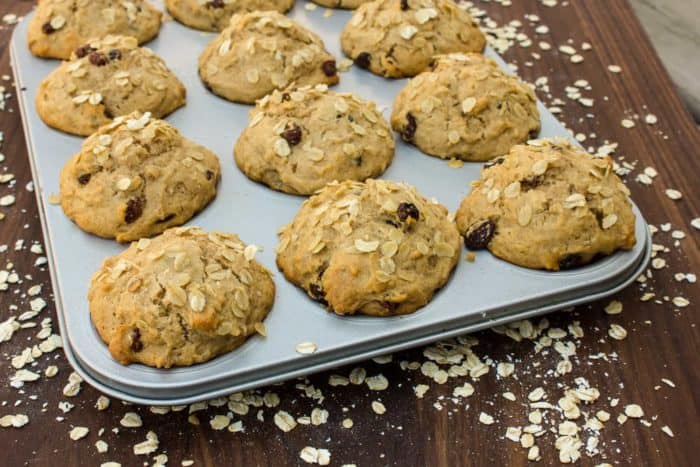 We make oatmeal all the time and there is often a little bit leftover. I hate to throw away that extra oatmeal at the bottom of the pot, but when it gets cold and clumpy, it is not all that enjoyable to eat. So, in an effort to utilize the leftovers, I threw together this recipe for muffins.
I was blown away by how good they tasted!
Now, I will make sure that there is always a bit of leftover oatmeal so that these muffins can be made again and again.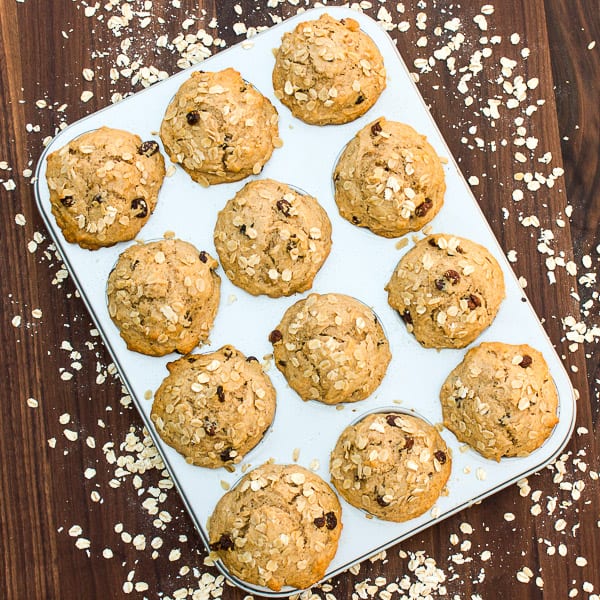 I was expecting that leftover oatmeal might make these dense and heavy, but that is not the case at all with these muffins! Instead, they are light and fluffy, but still, much heartier than a cupcake. Spread a little butter on the muffin and drink with a cup of coffee for a nice breakfast.
This recipe will work great with steel cut oats or quick oats. It doesn't matter, and the recipe quantity is the same, regardless of the type of leftover oatmeal being used.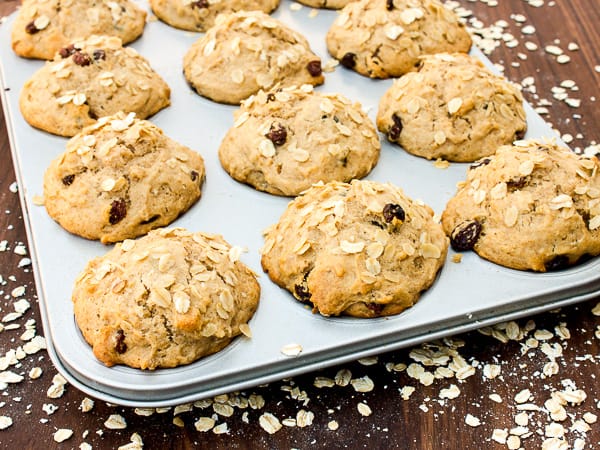 I added some cinnamon and raisins, simply because that is my favorite topping for my morning bowl of oatmeal. Next time, I may add some diced apple, blueberries, nuts or even chocolate chips. There are so many options!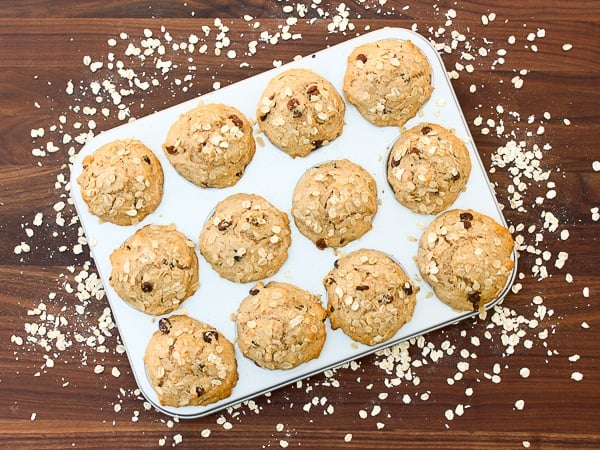 Leftover Oatmeal Muffins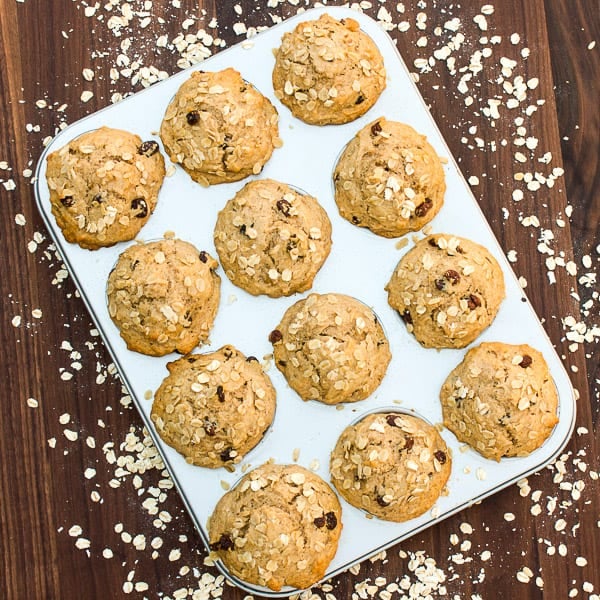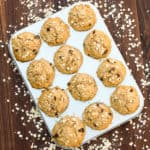 Print
A simple muffin recipe for using leftover oatmeal (steel cut, rolled, quick or minute oats). They all work well. Mix with cinnamon, raisins, chocolate chips, nuts or blueberries.
Servings: 12 large muffins
Ingredients
1 1/2 cups leftover oatmeal
2 eggs
3/4 cup oil
1/2 cup milk
2/3 cup brown sugar
2 1/4 cups flour
1/2 tsp salt
1 tsp cinnamon
1 1/2 tbsp baking powder
1/2 cup raisins
3 tbsp oats
Instructions
Preheat oven to 350F.

Grease muffin tins or line them with muffin cups.

Whisk together the leftover oatmeal, eggs, oil, milk and brown sugar until smooth and there are no clumps of oatmeal.

In a separate bowl, whisk together the flour, salt, baking powder and cinnamon.

Fold the flour mixture into the wet mixture until combined. Be careful not to over mix.

Stir in the raisins.

Spoon into prepared muffin cups. This recipe will make 12 large muffins. If you prefer smaller muffins, this recipe will make about 18.

Sprinkle some oats on top of the muffin batter in each cup.

Place on the middle rack of the oven and bake for 22-26 minutes, or until a toothpick inserted into the center comes out clean.

Cool the muffins before removing them from the muffin tin.