Blue Cheese Dip for Buffalo Wings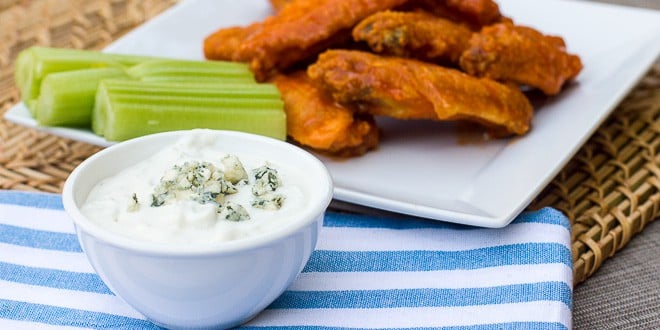 I have a serious weakness for any buffalo. I have made some different buffalo themed recipes including:
Buffalo Chicken Tater Tot Casserole
Those are delicious, but the best dish that has the buffalo flavor is the original – Buffalo Chicken Wings. Crispy, meaty, saucy and spicy, buffalo chicken wings are incredible. As good as they are, they are even better with a creamy blue cheese dip. I love dunking the wings in the blue cheese dip to get that combination of buffalo and blue cheese flavors. YUM!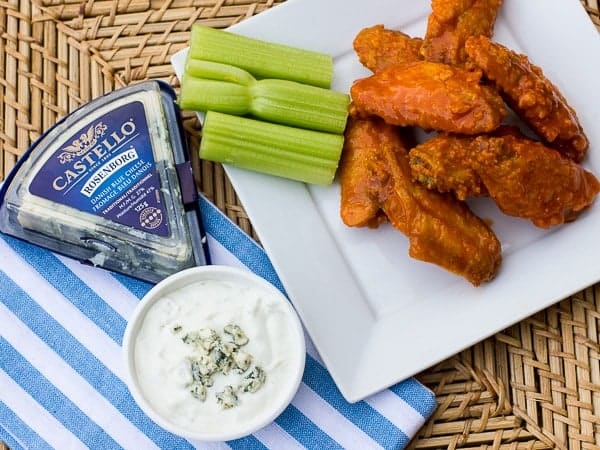 Castello sent me a handful of coupons to try out some of their cheeses. They have many different types of cheese, including blue, brie, camembert and a line of cheeses from the Bavarian Alps. This was not the first time I have bought their cheese before. I regularly buy the blue cheese from Castello. It is creamy and great in so many things. Considering I love buffalo wings, I often have some blue cheese on hand. Castello even has a package of blue cheese slices. That would be perfect for a burger or buffalo chicken on a bun. The traditional blue cheese from Castello was perfect for this dip.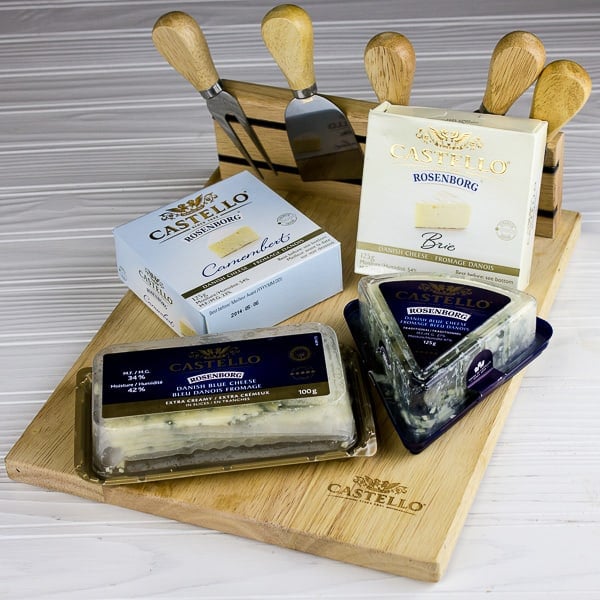 Blue Cheese Wing Dip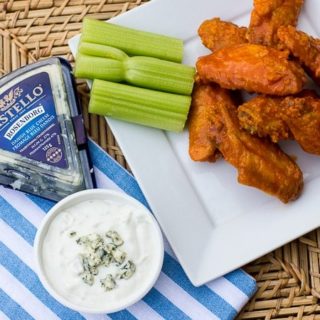 Print
Servings: 1 cup
Ingredients
1/3 cup mayonaisse
1/3 cup sour cream
1/3 cup blue cheese
2 tbsp lemon juice
1/2 tsp salt
Instructions
Place all ingredients in a bowl. Use a fork to cream together the dip. The fork will break up the blue cheese. If chunky blue cheese dip is desired, stop mixing before the dip is completely smooth.