Crock Pot Tomato and Tortellini Soup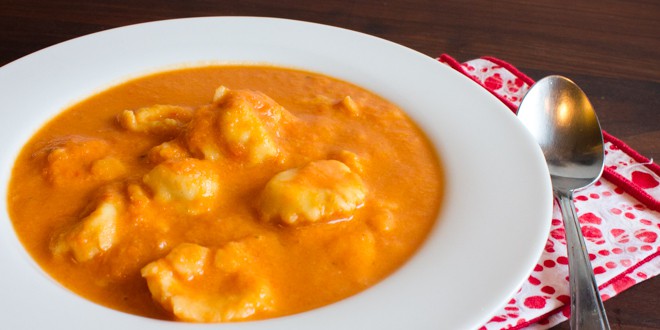 Making soup in the slow cooker is a wonderful thing! Not only is it the simplest way to make a batch of soup, but it can be started in the morning and then it will be ready for dinner. Like most things made in the slow cooker, there is little prep and all of it is done in the morning. It just takes 15 minutes of your time just after breakfast to get it all started, and then at dinnertime there is a nice home cooked soup ready for the family to enjoy!
During this fall, I am trying a bunch of new soup recipes specifically made for the slow cooker. Today's recipe is a creamy tomato soup. Homemade tomato soup is so much better than anything made in a can and it is very healthy as well. This soup is made with many different vegetables including tomatoes, carrots, onions, celery and peppers. They are all pureed for a smooth and creamy soup. Along with the tomato broth, there are also cheese filled tortellini cooked in the soup. I love these fresh tortellini that I buy at the grocery store and they are perfect for this soup.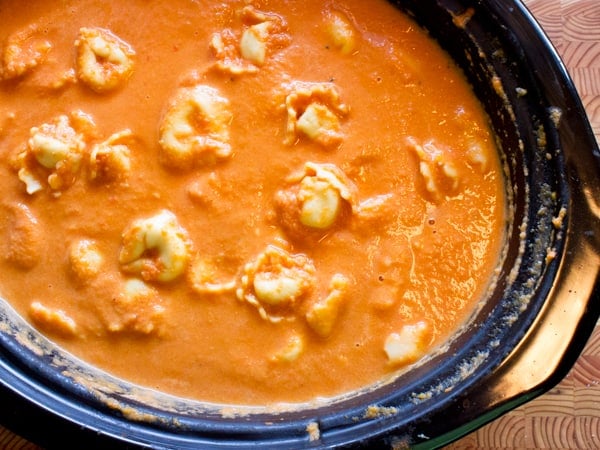 Crock Pot Tomato and Tortellini Soup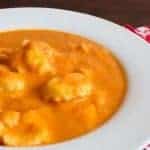 Print
Servings: 6 -8
Ingredients
2 tbsp oil
1 1/2 cup diced onion
1 1/2 cup diced celery
1 1/2 cup diced carrots
3/4 cup diced red pepper
2 garlic cloves , minced
2 cans (796ml or 28 oz) diced tomatoes
1 carton (900ml or 32 oz) vegetable broth (or chicken broth)
1 tsp salt
1 tsp oregano
1/2 tsp ground black pepper
1/2 tsp paprika
1/4 tsp cayenne pepper
2 cups 10% cream
3/4 cup grated parmesan cheese
16 oz (500g) package of refrigerated tortellini (cheese stuffed)
Instructions
In a skillet, heat oil on medium heat. Add onion, celery, carrots, red pepper and garlic. Cook, stirring often, until the vegetables are tender, about 8-10 minutes. Dump sautéed vegetables into slow cooker.

Stir the diced tomatoes, broth and spices into the slow cooker.

Put the lid on the slow cooker and cook on high for 4 hours or on low for 6 hours.

Use an immersion blender to puree the vegetables.

Stir in the cream and parmesan cheese.

Add the tortellini and place the lid back on the slow cooker.

Cook until the tortellini are soft, about 15-20 minutes.

Serve the soup hot.
Recipe is adapted from Skinny Taste