Split Pea Soup Pressure Cooker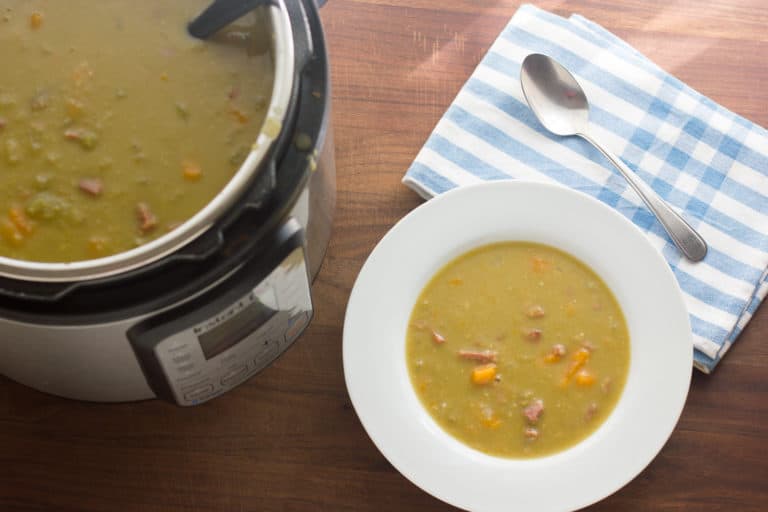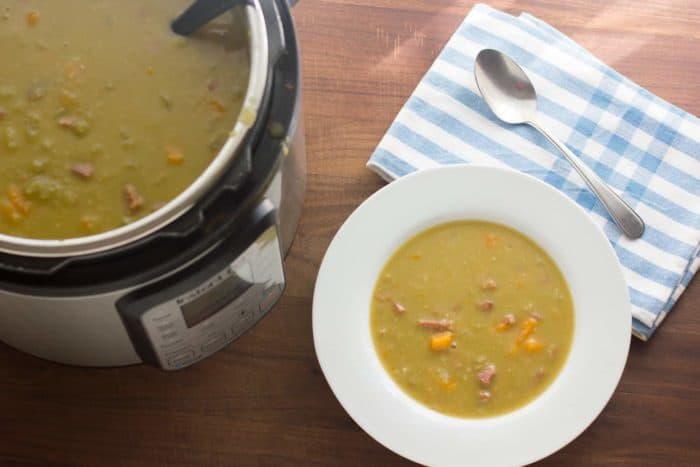 Split pea soup is one of those classic fall comfort food dishes and any time I have a ham bone I like making this soup. This creamy soup is hearty, healthy and very economical. I love any opportunity to stretch my grocery dollars!
Pressure cookers are an excellent way to cook soup and split pea is a perfect soup for a pressure cooker. Normally split pea soup takes hours to cook at a low simmer. But, using a pressure cooker reduces the cook time and you can have a huge pot of soup ready in less than an hour!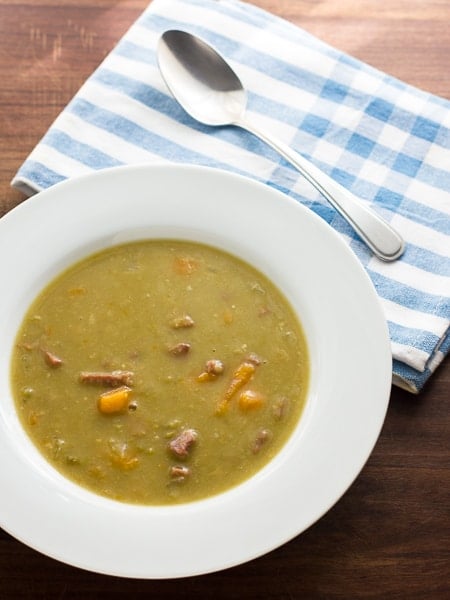 Over the years I have cooked split pea soup different ways. I used to just cook it on the stovetop using a large stock pot. Then, I started using a slow cooker. The crock pot is a simple way to cook pea soup.
Here are a couple recipes for split pea soup using the stovetop or crock pot methods.
Since making split pea soup in a pressure cooker, I find this to be my favourite way. It is super quick and really no way to mess it up!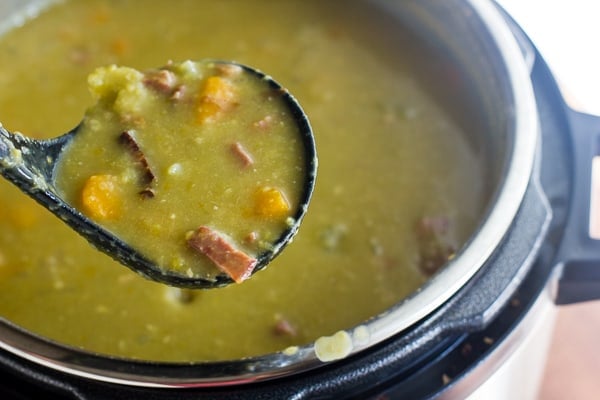 If you have a ham bone, you could even try including the ham bone while cooking under pressure. Then, once done, you can remove the ham bone from the soup.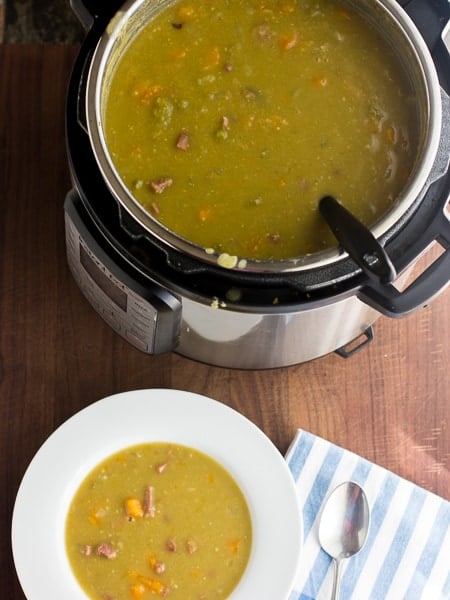 I make split pea soup all the time. Usually we have some leftover and we store it in the fridge in a plastic container. One thing to note about pea soup leftovers – it usually gets extra thick. I often find that stirring in a little extra water is necessary when reheating to thin the soup.
Pressure Cooker Split Pea Soup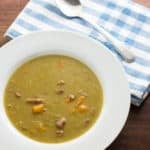 Print
Classic fall soup made super quick and easy in a pressure cooker like an Instant Pot. Split peas, cubed ham, carrots, onions and celery make a warm and hearty soup.
Servings: 8
Ingredients
3 cups dry split peas
8 cups water
1 onion , diced
2 celery stalks , sliced
3 carrots , peeled and diced
1 cups ham , diced
1 tsp salt
1/2 tsp black pepper
1 bay leaf
Instructions
Place all ingredients in pressure cooker. Stir just to mix.

Close the lid and make sure the valve is set to seal. Set the pressure cooker on high for 25 minutes.

Once the pressure cooker has cooked for the 25 minutes and beeped, manually release the pressure by turning the valve to vent. Once the air pressure is released, remove the lid and stir.


Ladle into a soup bowl and serve.