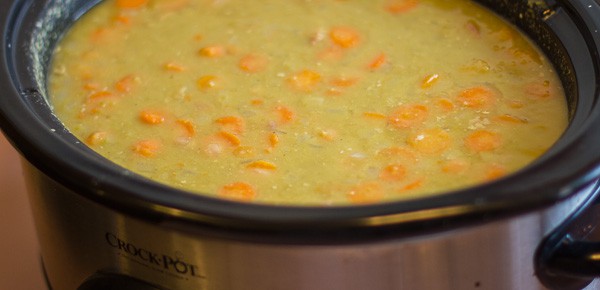 It has been cold in Toronto the last couple weeks. That should be no surprise since we are in the middle of winter. It is during these cold months that I love a warm bowl of soup. It warms me right up and has such a feeling of comfort.
There are probably five or six different types of soups that I rotate through, making close to one a week throughout the winter. Here are a few recipes for some of the soups I regularly make.
Split pea soup is on that rotation and quite possibly my favourite soup to have on a cold winter day. Typically I make soup in a large pot on the stove, but this week I wanted to try making it in the slow cooker. I have never made soup in a crock pot so I was not sure how it would turn out.
Slow cookers keep the moisture and prevent the amount of evaporation that takes place on the stove top. Therefore, I reduced the amount of water I usually use when making split pea soup.
Other than that, this soup is pretty much exactly the same as my stove top recipe and in the end it tasted exactly the same. That was extremely exciting to me because using the slow cooker made things easier and I did not need to worry about the soup scorching and burning on the bottom of the pot.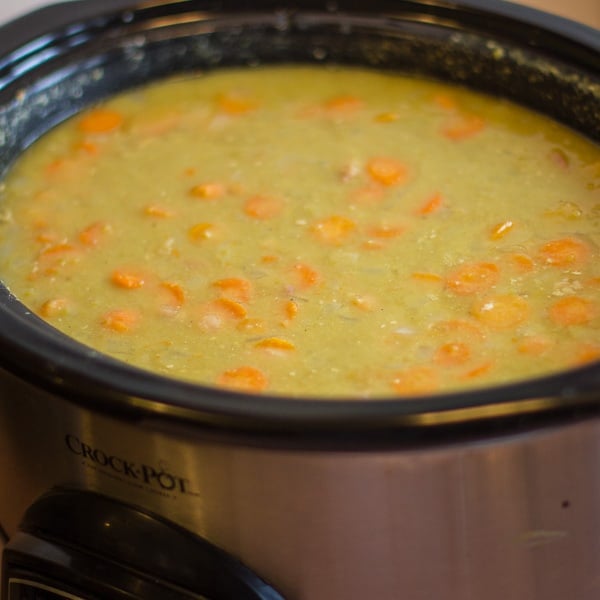 Crock Pot Split Pea Soup Recipe - Homemade with Ham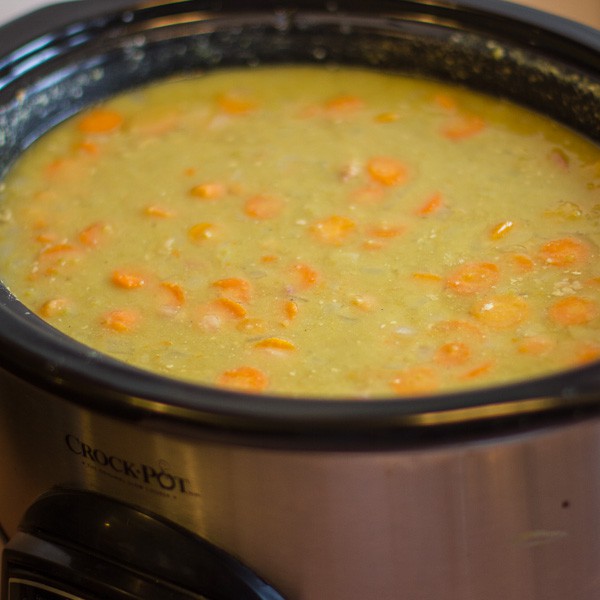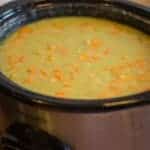 Print
Classic comfort food this split pea soup is simple to make in the slow cooker and perfect for a cold winter day. Made with ham, split peas, carrots and onion
Servings: 8
Ingredients
4 cups dry green split peas
2 onions , minced
2 cups carrots , peeled and chopped
2 cups diced ham
6 cups water
6 cups chicken broth (or water)
1 tsp salt
1/2 tsp black pepper
Instructions
Add all ingredients to a slow cooker and cook on low for 8-10 hours.

Serve with crackers or croutons
Nutrition
Per serving:
Calories: 400kcalCarbohydrates: 66gProtein: 31gFat: 3gSaturated Fat: 1gCholesterol: 15mgSodium: 1355mgFiber: 27gSugar: 11g