Chocolate Peanut Butter Bars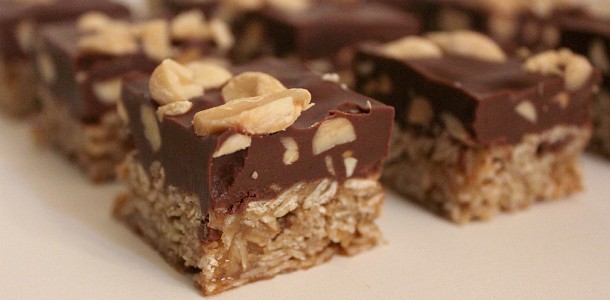 This is the halfway point of the 24 Days of Christmas Baking. Looking back on the first 12 days there are some definite cookies and squares that are loved by people in my family. Today's is a square that I have made for the last 9 years. The combination of ingredients makes it a ripper of a dessert and an instant classic to anyone who tastes it.
The base resembles an oatmeal cookie with a peanut butter flavour. The top coating is a mixture of melted chocolate chips, butterscotch chips and peanut butter. Like seriously, how can you lose with a topping like that! Also, mixed through is the crunch of chopped peanuts. Just talking about this square is making me want to go have one!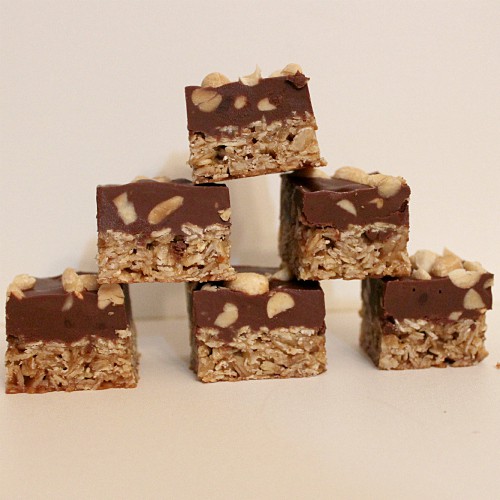 If you wonder what butterscotch chips are, I buy them at my local Food Basics. They seem to be easy to find and are usually in the baking section of stores right next to chocolate chips.
This recipe is from a Midwest Living magazine.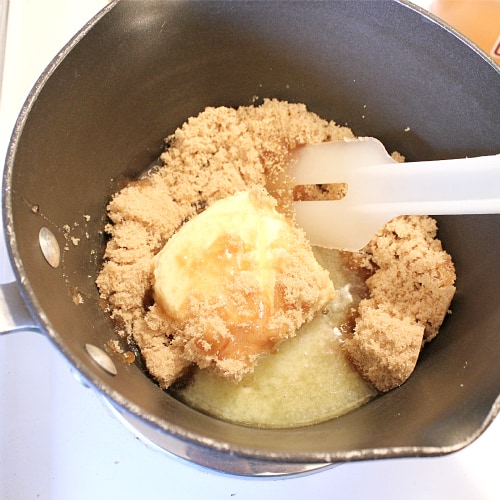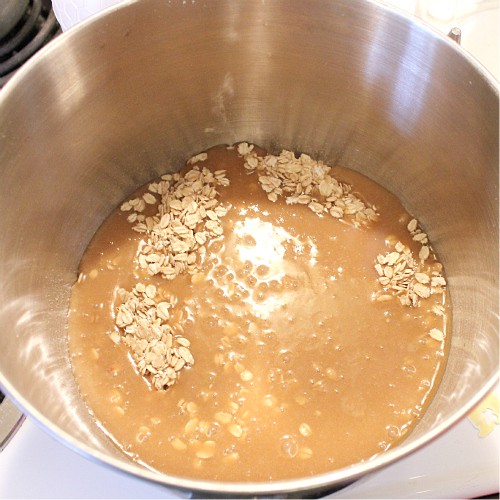 In a saucepan, melt the butter, brown sugar, corn syrup, peanut butter and vanilla. Mix that in with the oats.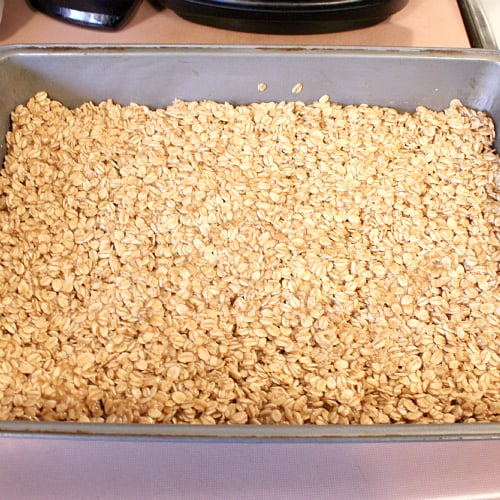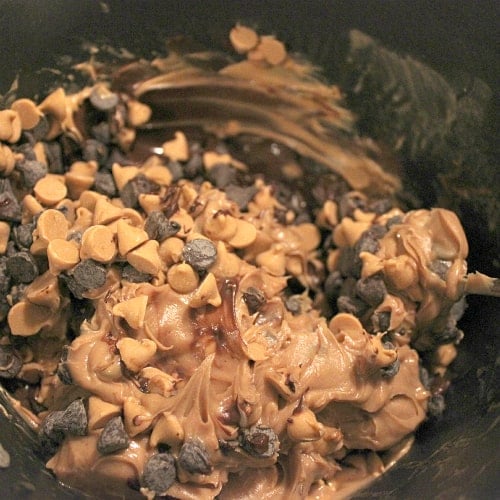 Press the oat mixture in a 13×9 pan and bake at 375 for 10 minutes. Melt the chocolate chips, butterscotch chips and peanut butter.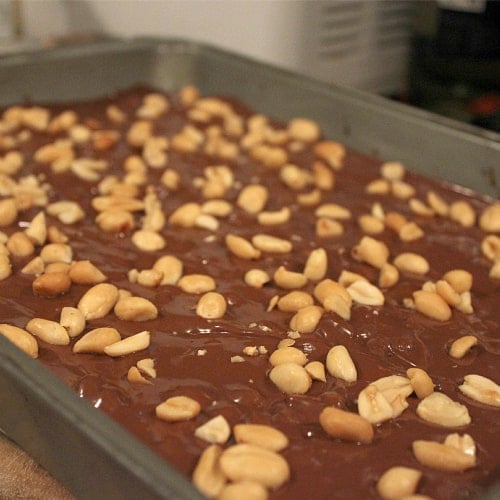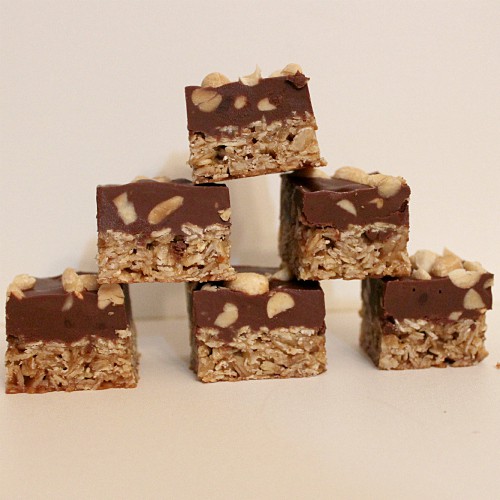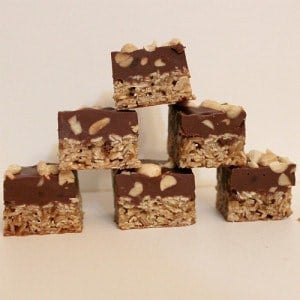 Sprinkle half the peanuts on the baked oat base. Pour the chocolate topping across the oat base. Sprinkle the remaining half of the peanuts on top of the chocolate topping.
Chocolate Peanut Butter Bars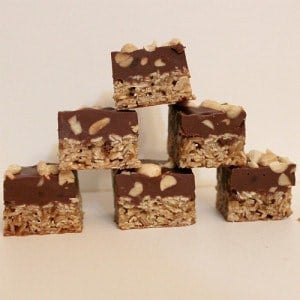 Print
Servings: 50
Ingredients
1 cup packed brown sugar
2/3 cup butter
1/3 cup corn syrup
1/4 cup peanut butter
1 tsp vanilla
3 1/2 cups oats
2 cups semisweet chocolate chips
1 cup butterscotch chips
2/3 cup peanut butter
1 cup chopped peanuts
Instructions
In a saucepan, melt the butter, brown sugar, corn syrup, peanut butter and vanilla. Stir until smooth

Pour the melted mixture over the oats in a bowl and stir until combined. Press the oat mixture in an ungreased 13x9 cake pan. Make sure the oats are pressed evenly along the bottom.

Bake at 375F for 10-12 minutes. Cool on a wire rack.

In a saucepan melt the chocolate chips, butterscotch chips and peanut butter. Once melted and smooth remove from the heat and stir in the vanilla.

Sprinkle half of the peanuts across the oat base. Pour the chocolate mixture evenly across the peanut topped oat layer. Sprinkle the remaining half of the peanuts across the chocolate topping.

Let cool for a couple hours at least