Fajita Seasoning Spice Mix
Never buy store-bought fajita mix again with this homemade fajita seasoning recipe, using pantry spices for chicken or steak fajitas or tacos.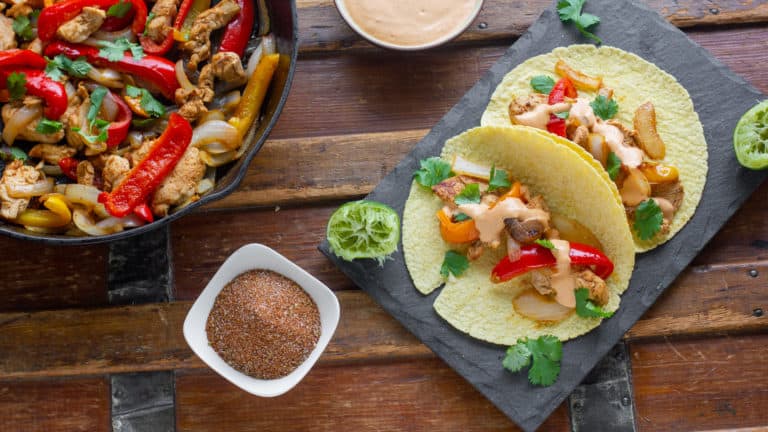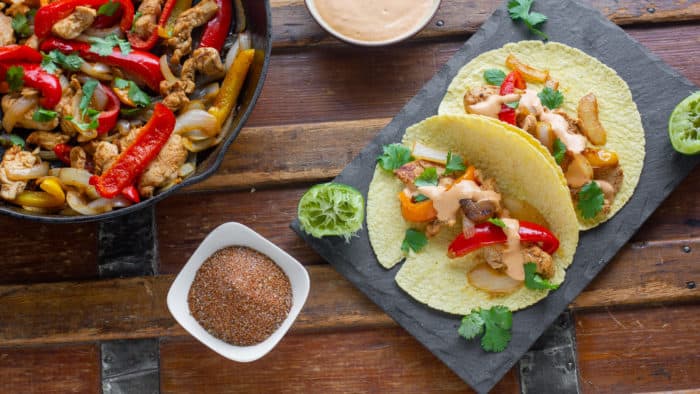 I make lots of my own spice rubs and seasonings. With Mexican cuisine, it is not different. I have an easy Taco Seasoning which is ideal for ground beef tacos. But when we decide to make chicken or steak fajitas I make this fajita seasoning recipe. It is so good!
In our family rotation of meals, Mexican cuisine is probably of the highest priority. Quite often we have meals like tacos, enchiladas, fajitas and basically anything that has a Mexican flare. I remember during my teen years and even into university how I would love going to Taco Bell.
I will be the first to admit that it is a terrible representation of Mexican food, but Taco Bell gave me a taste of it, and to this day, is still one of my fast food guilty pleasures.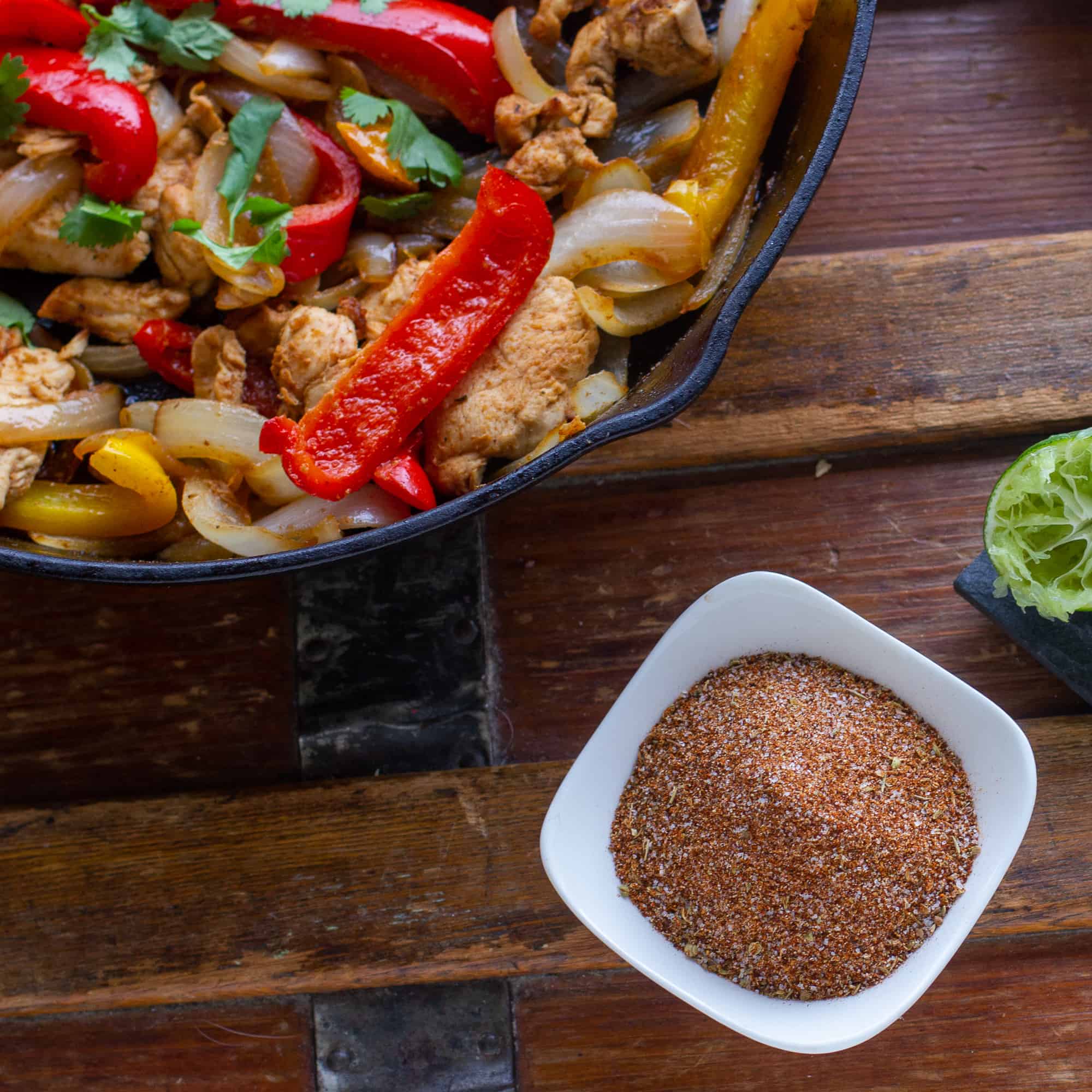 Today, I make most of my Mexican dishes from scratch. It is not all that difficult and Mexican cuisine is fresh and bright, full of bold flavours. In any local grocery store there is always a section for Mexican food and it has plenty of packages of spice blends to make it easy to prepare these dishes at home.
I have used them many times, but I have also learned that making these seasoning mixes are very easy and usually use ingredients that you already have in your spice pantry. Along with that, you can control the amount of sodium and sugar you add. Also, if you do not eat gluten, you can eliminate any flour that might be in the mix.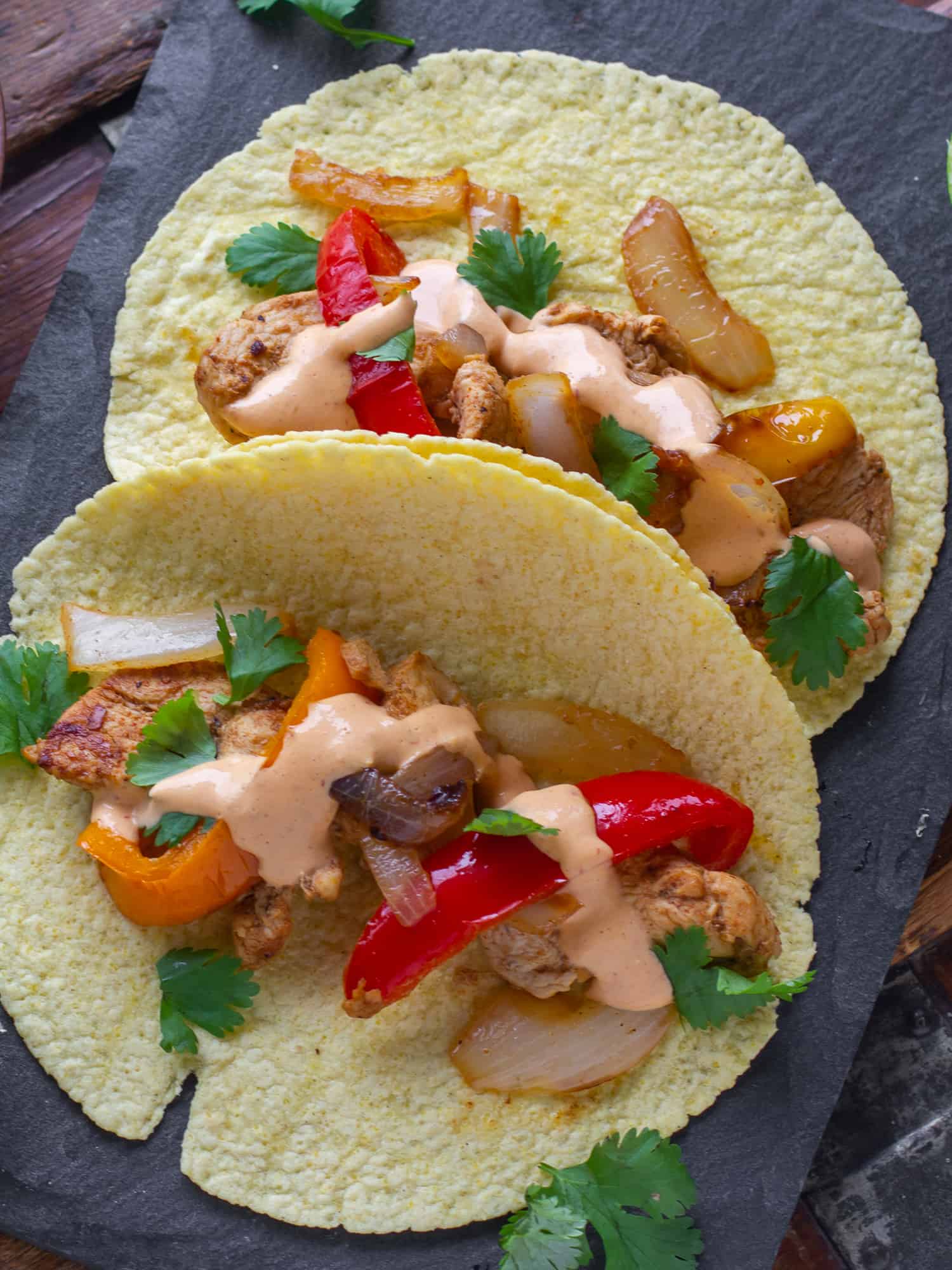 This fajita seasoning blend is super simple to prepare and I sometimes double the batch and keep it stored in the pantry for any future time I want to make fajitas.
This fajita seasoning recipe is great for chicken, beef or shrimp. Simply add a couple tablespoons to your skillet as you are sautéing the meat and veggies. It gives a wonderful Mexican flavour and you will never need to purchase a package of fajita seasoning mix again.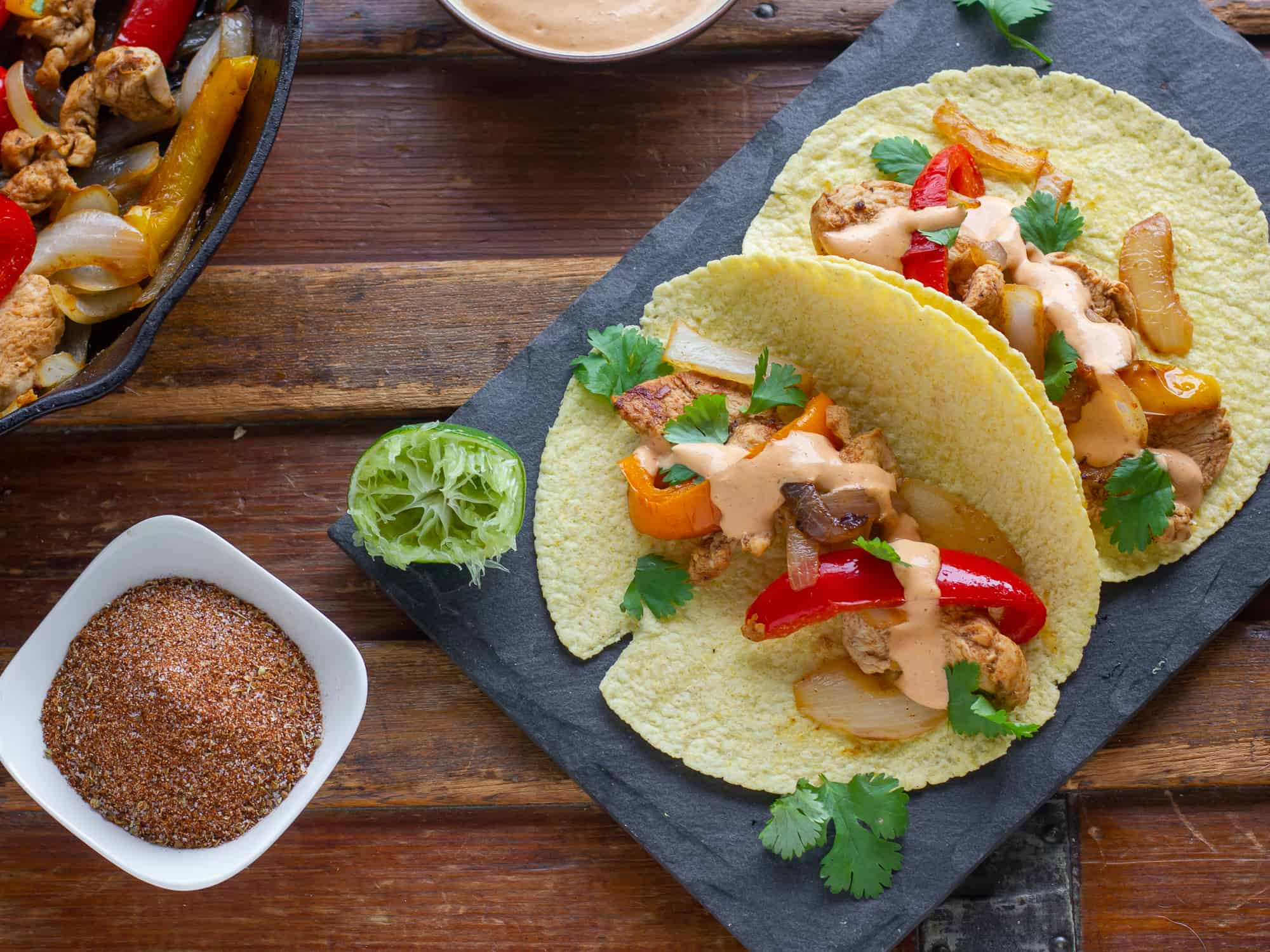 Fajita Seasoning Spice Mix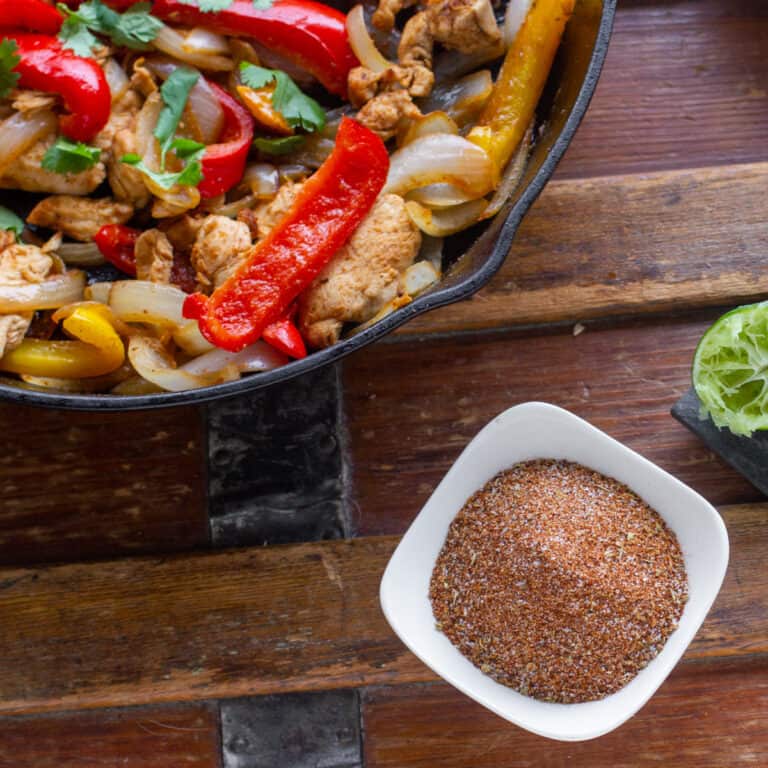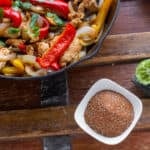 Print
Simple instructions for how to make homemade fajita seasoning recipe, using pantry spices for chicken or steak fajitas or tacos.
Servings: 10 tbsp
Ingredients
3 tbsp chili powder
1 tbsp salt
1 tbsp white sugar
1 tbsp paprika
1 tbsp garlic powder
1 tbsp onion powder
3 tsp ground cumin
2 tsp ground coriander
2 tsp oregano
1/2 tsp ground cayenne (more or less depending on level of heat desired)
Instructions
Mix all ingredients together and store in an airtight container in the same place you store your spices.
Nutrition
Per serving:
Calories: 23kcalCarbohydrates: 5gProtein: 1gFat: 1gSaturated Fat: 0.1gSodium: 740mgFiber: 2gSugar: 2g