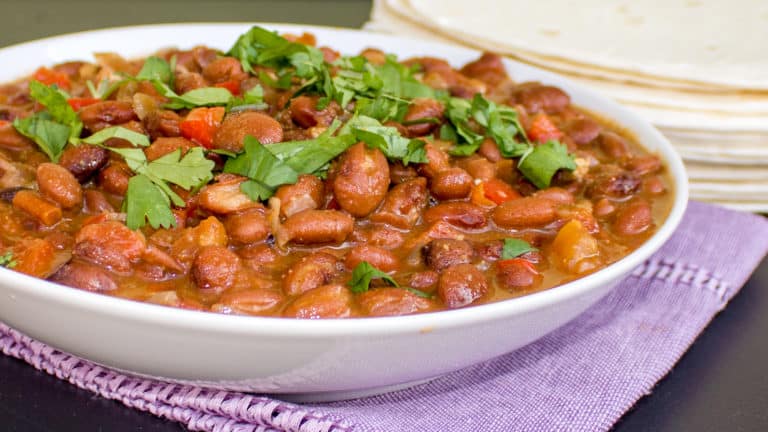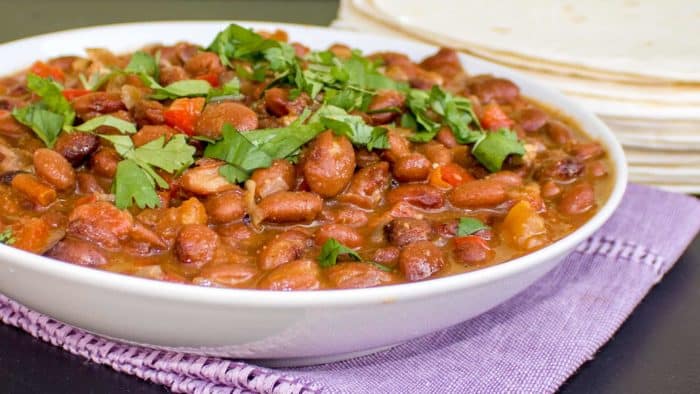 Mexican food makes a frequent appearance in our home. At least twice a month we have some form of Mexican cuisine and the other night we had chicken and steak fajitas. I like steak and the rest of the clan prefer chicken.
Whether we are having tacos, fajita, tostadas or chimichangas, I always like to have one or two sides that are Mexican or at least southwestern in flavor. These Mexican pinto beans are probably the most common side that I make on Mexican night. They are easy, healthy and quite cheap.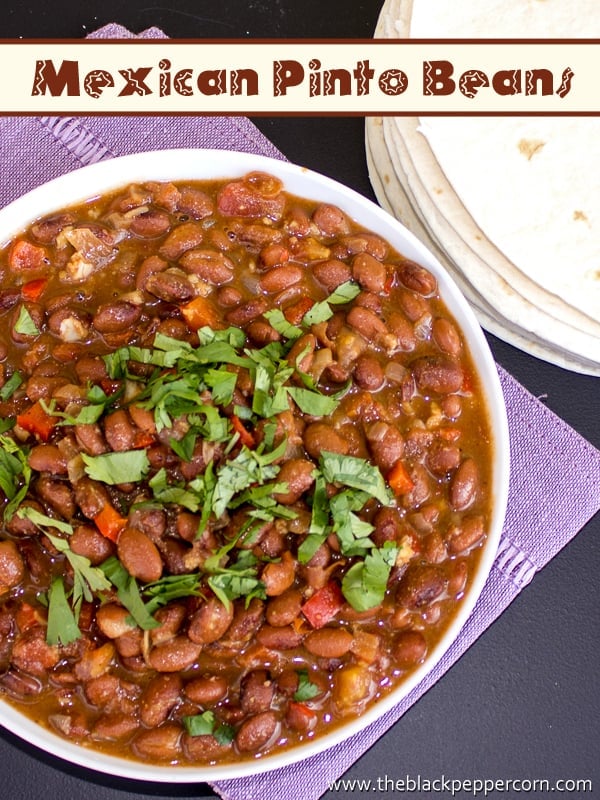 The flavor profile of these pinto beans are clearly Mexican with the cumin, coriander and cinnamon. The brown sugar gives a hint of sweetness and the chipotle powder gives some smokey spice.
I typically use canned pinto beans, but dry beans can also be used. If using dry pinto beans, it would be necessary to soak them for 8 or more hours and then to boil them in water for approximately an hour to soften them up. I use canned pinto beans primarily because they are more convenient.
These beans are great purely as a side but they are also amazing as a topping on the fajita or taco itself.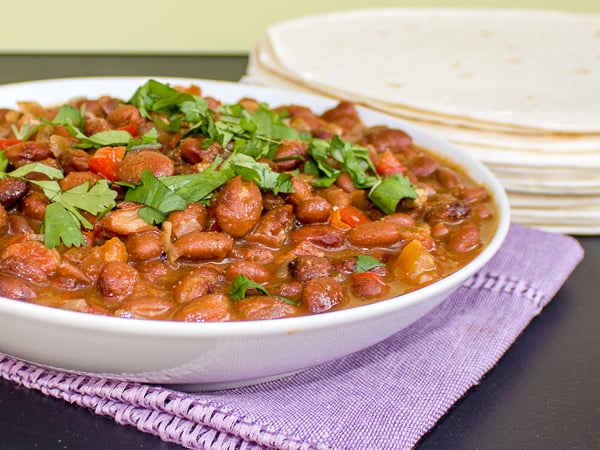 This recipe is great to have as part of a Mexican meal. Here are a number of other great recipes that go very well with these pinto beans!
Mexican Pinto Beans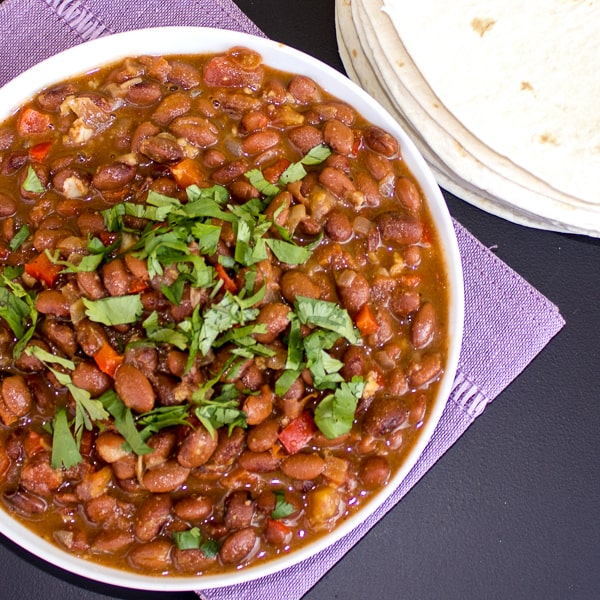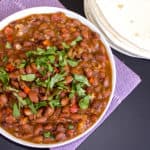 Print
Mexican pinto beans with cumin, coriander, cinnamon onion and pepper. The brown sugar gives a hint of sweetness and the chipotle powder gives some smokey spice.
Servings: 6 people
Ingredients
1/4 cup butter
3 garlic cloves minced
1/2 onion diced
1/2 red bell pepper diced
1 tomato diced
1 can pinto beans (18oz/540ml) drained
1/4 cup water
1 tsp cumin
1/2 tsp ground coriander
1/2 tsp chipotle powder
1/4 tsp ground cinnamon
1/2 tsp salt
2 tbsp brown sugar
fresh cilantro for garnish
Instructions
Melt butter in a saucepan on medium heat. Add the garlic cloves, diced onion, red pepper and tomato. Cook, stirring occasionally, until the onions and peppers are tender and the tomatoes are broken down to create a sauce, about 7 minutes.

Add the remaining ingredients, minus the fresh cilantro. Bring to a boil and then lower the heat so it cooks at a low simmer. Cook for 45 minutes. If the water evaporates, it may be necessary to add another 1/4 cup of water.

Garnish with the fresh cilantro.