Three Ingredient Guacamole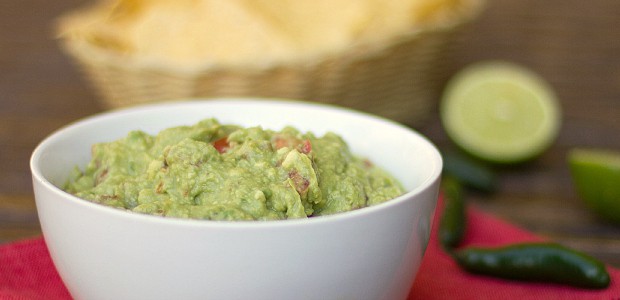 Our family loves Mexican cuisine. Every two or three weeks it seems that we have a big Mexican feast with many dishes including tacos or fajitas, fresh salsa, guacamole, fiesta salad, etc. Guacamole makes an appearance every single time we have Mexican food and it is usually the first bowl to be emptied.
I have made guacamole hundreds of times and it was actually one of the first recipes I posted on this blog. Here is the link but only go there if you want to see some terrible picture taking. One of the side features of this blog shows the readers that if I can improve on my photo taking skills, then anyone can learn to take good photos!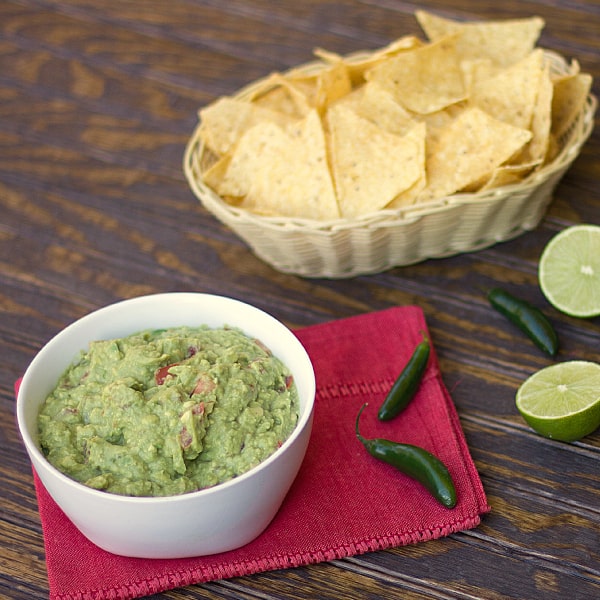 Since I make guacamole so frequently and also when I am also making many other dishes, my recipe for guacamole has evolved into something far simpler and more rustic. This guacamole has only three ingredients and can be made in less that 5 minutes.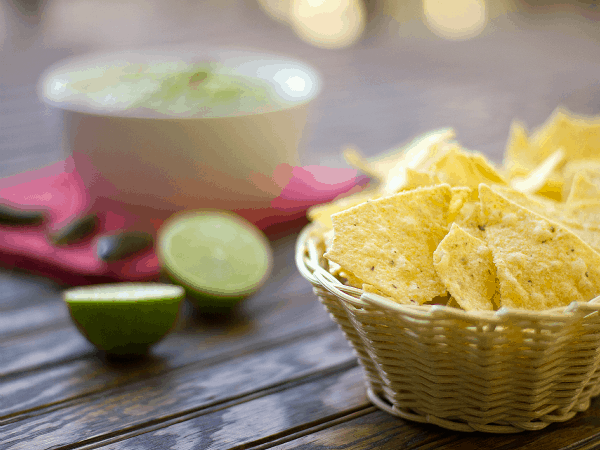 Even though it has only a few ingredients, in no way is this guacamole missing anything. Instead, it is honest, authentic and highlights the wonderful flavour and creaminess of the avocados. Make this anytime you cook Mexican and everyone will be happy you did!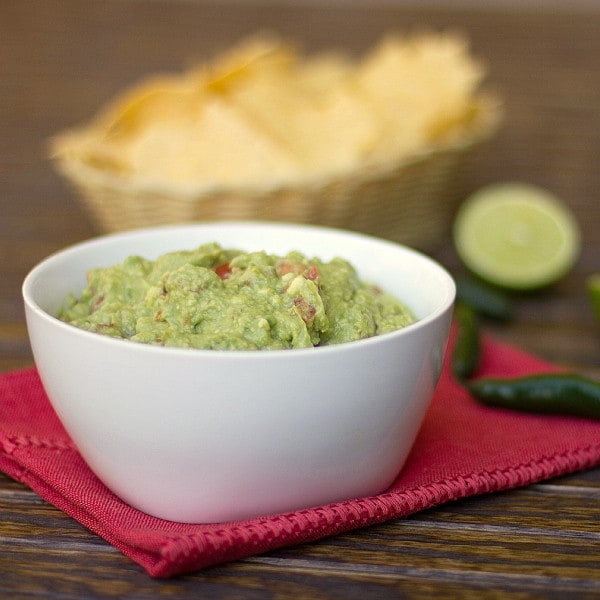 Three Ingredient Guacamole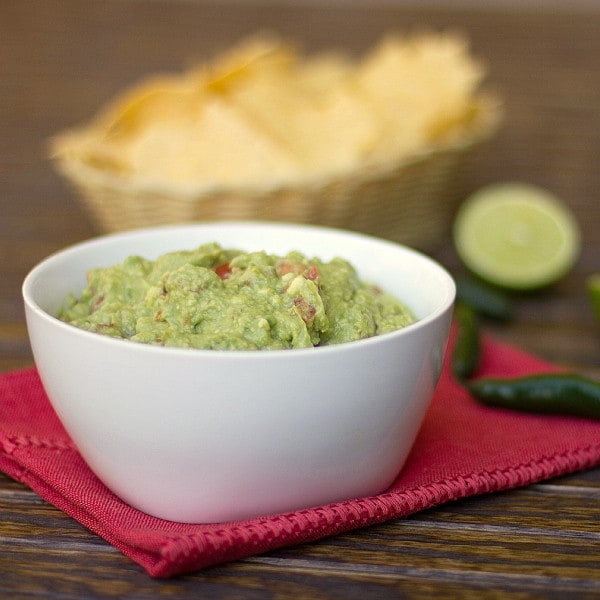 Print
A simple guacamole recipe containing only three ingredients. Avocados, tomatoes and lime juice make up this honest and authentic Mexican classic
Servings: 4
Ingredients
3 avocados
1 ripe tomato
1 lime
Instructions
Remove the flesh of the three avocados and put it in a bowl. Mash the avocado with a potato masher or fork until fairly creamy. It is ok if it is a little bit clumpy.

Squeeze the lime juice and stir it into the mashed avocado.

Dice the tomato and stir it into the avocado.

Serve with nacho chips, tacos or other Mexican food.