Peachy Mango Tropical Salsa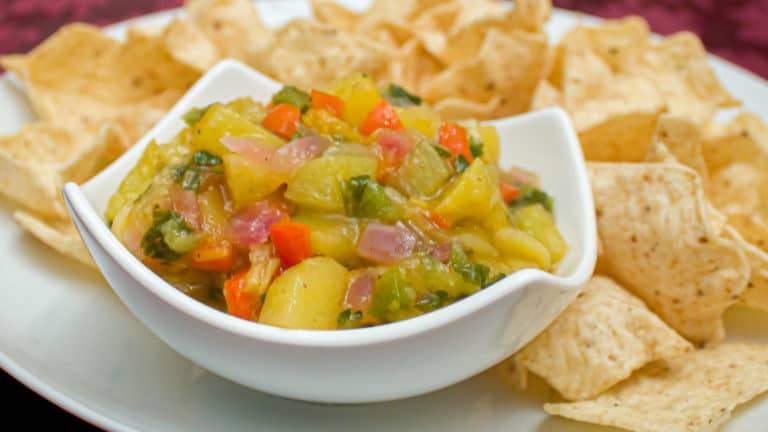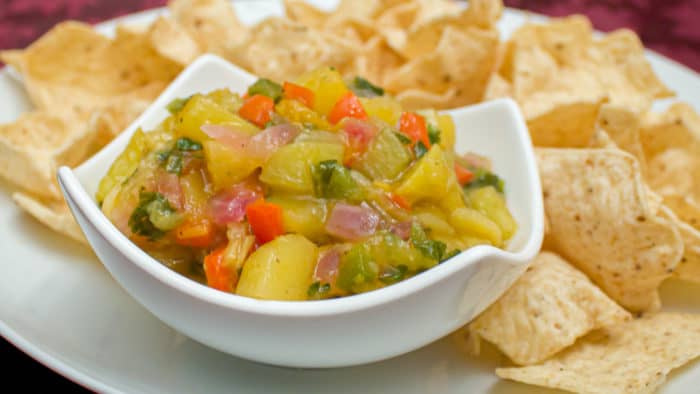 Over the course of the past week I have used a couple of the evenings to make what we will be giving our kid's teachers and coaches for Christmas. We are giving a "Mexican Snack Basket" to them. I have made two kinds of salsa and we will include those with a bag of nacho chips along with recipe cards. I love chips and salsa and there truly is nothing better than homemade salsa. Store bought does not even come close.
Every year I make 2 batches of salsa – one hot and another mild. But for these Christmas gifts I wanted to try a couple of new kinds. Today's is a peachy mango salsa. This recipe was inspired by a peach salsa recipe in a Bernardin Home Preserving cookbook. I wanted to include more fruit so I added mangoes and apricots. This recipe is very different from tomato salsa but it tastes amazing. It has a fresh and fruity flavour but the cumin and cilantro give it a true Mexican kick.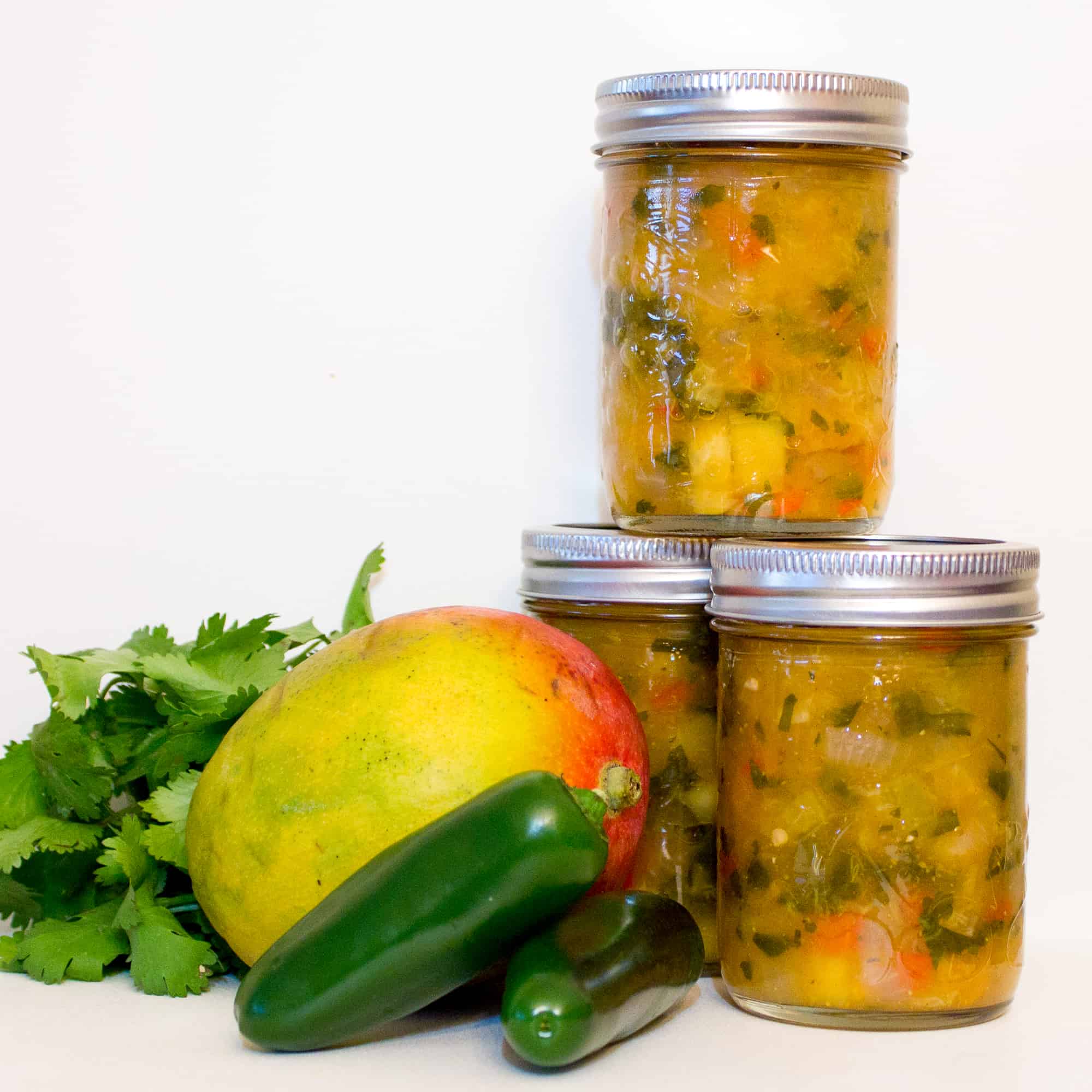 The other salsa that I made, which will be posted later this week, is a tomato corn salsa. Both of the salsas were new versions for me to make and I was thrilled with how they turned out. I will definitely be making them both again. I am sure that our kid's teachers and coaches will enjoy the "Mexican Snack Basket" this Christmas!
Peachy Mango Tropical Salsa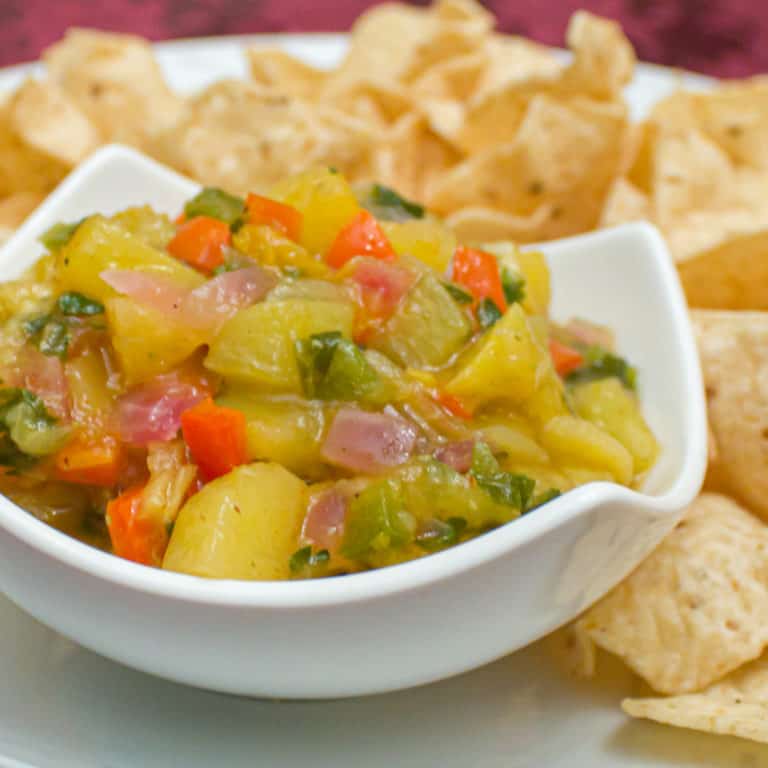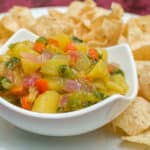 Print
A fresh fruity salsa with a Mexican kick of cumin and jalapeno peppers. This bright peach and mango salsa goes great with nacho chips.
Servings: 12 250ml jars
Ingredients
6 cups diced peaches
4 cups diced mangos
2 cups diced apricots
1 red onion , diced
2 sweet peppers , diced
8 jalapenos , seeded and minced
1 cup fresh cilantro , chopped
1/3 cup honey
1 cup white vingar
4 cloves garlic , minced
1 tbsp ground cumin
Instructions
Peel, pit and chop the peaches and mangoes. Chop and pit the apricots.

Place all ingredients in a large saucepan. Bring them to a boil and then lower to a low simmer. Simmer for 15 minutes.

Scoop the salsa into sterilized jars, seal and process them in a hot water bath for 15 minutes.