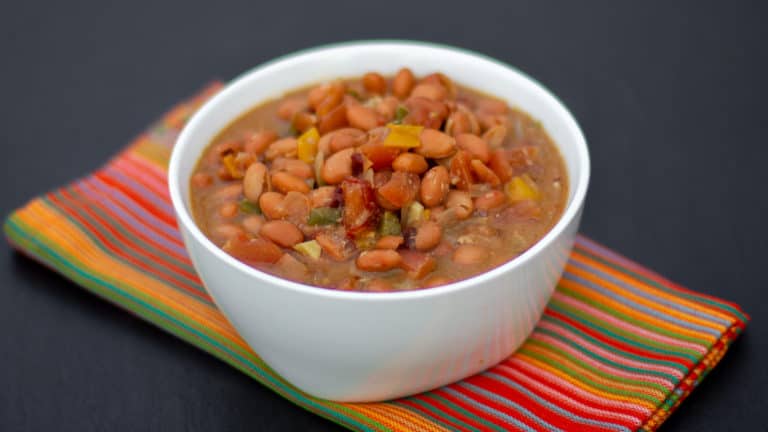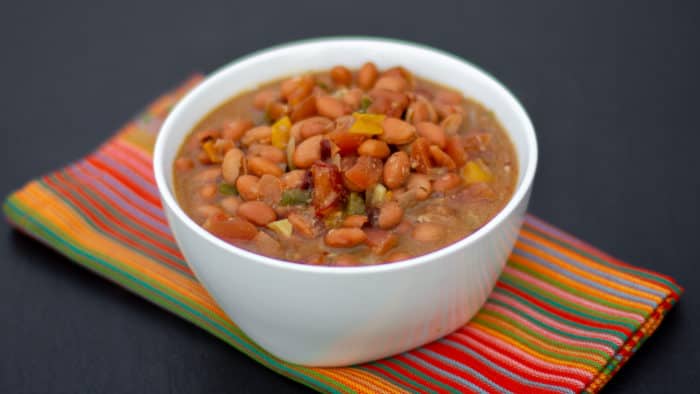 Ever since I started using my new Crock Pot, I have been looking for different dishes to try in it. Many of these are meals I make on the stove top and I was eager to see how they turn out in a slow cooker. These Crock Pot pinto beans are a great side dish for the slow cooker.
I do not know why it has taken me so long to use a slow cooker, because after trying it many times, these past two weeks, I am sold on it and think it is an essential small appliance for every kitchen.
The slow cooker is so convenient and I love being able to get the ingredients prepared and then throw them in the Crock Pot first thing in the morning, knowing that they will cook and not burn throughout the day. It makes dinnertime far simpler.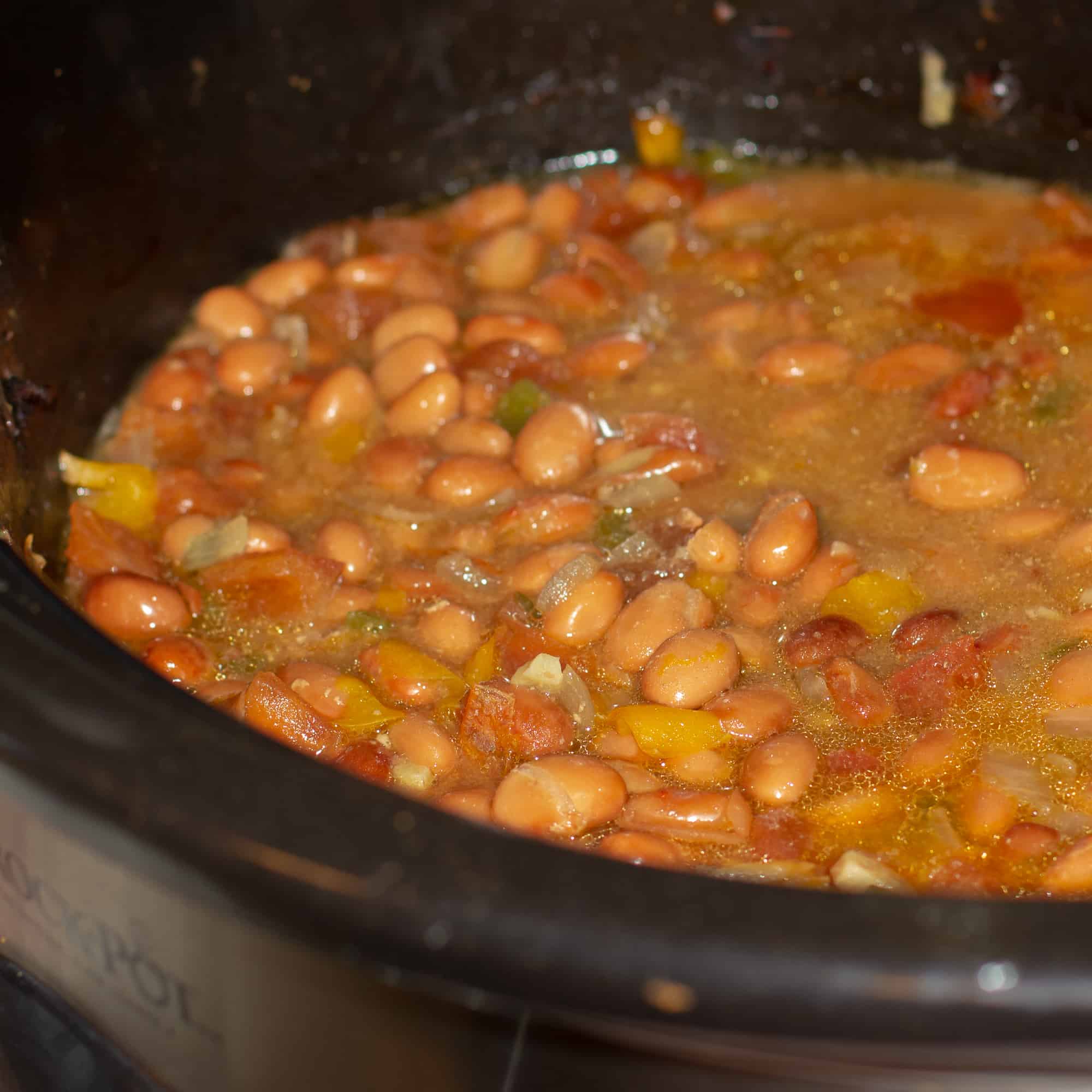 Today's recipe is one of my standard side dishes that I make whenever we have Mexican for dinner. I used a ham hock which provides a nice meaty flavour in the beans. Along with that, I threw in a whole ancho chili gives the beans a smokiness that I absolutely loved!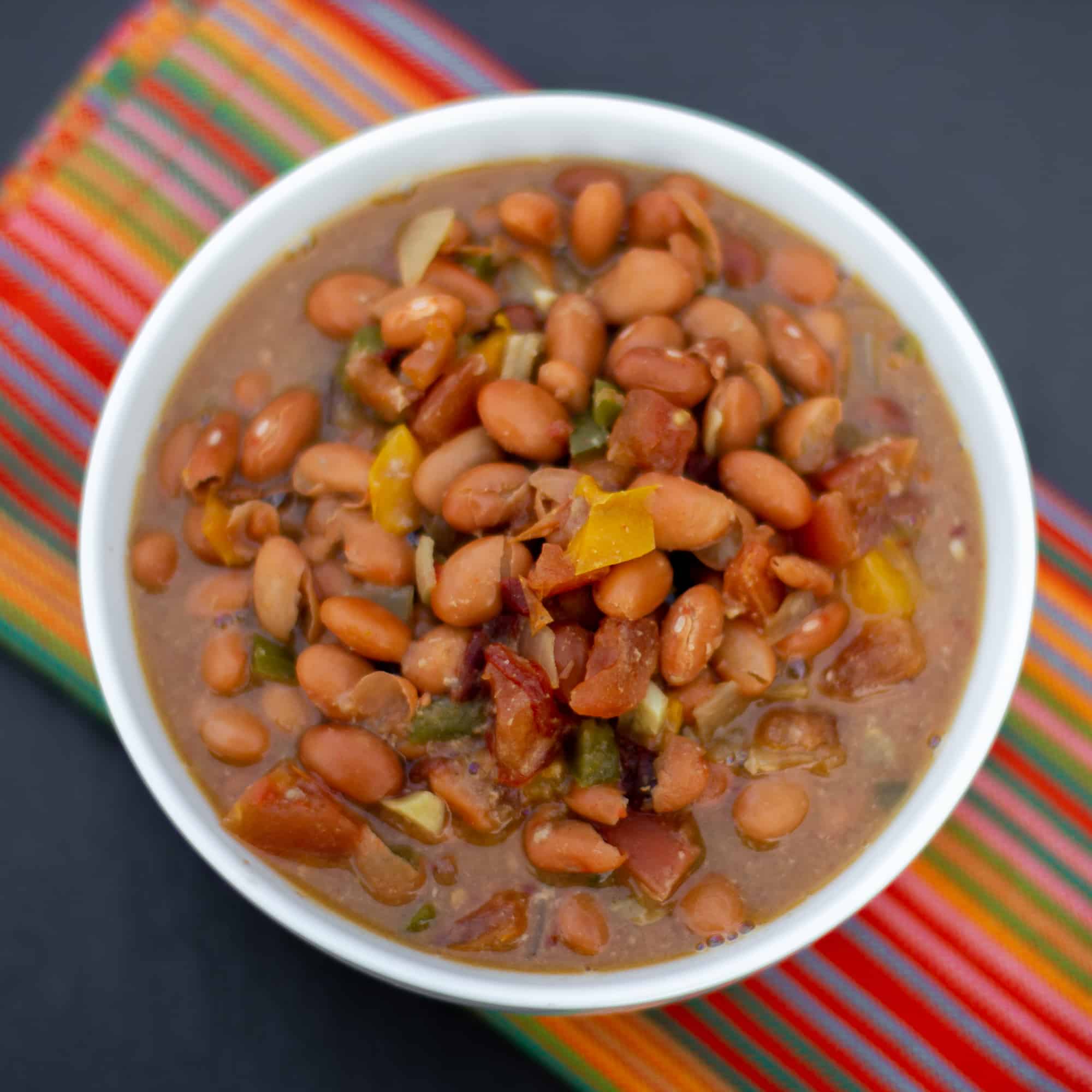 These Crock Pot pinto beans are packed with flavour. They are great as a side for tacos, burritos, tortas and more!
Here are some great Mexican style recipes that will go very well alongside these beans.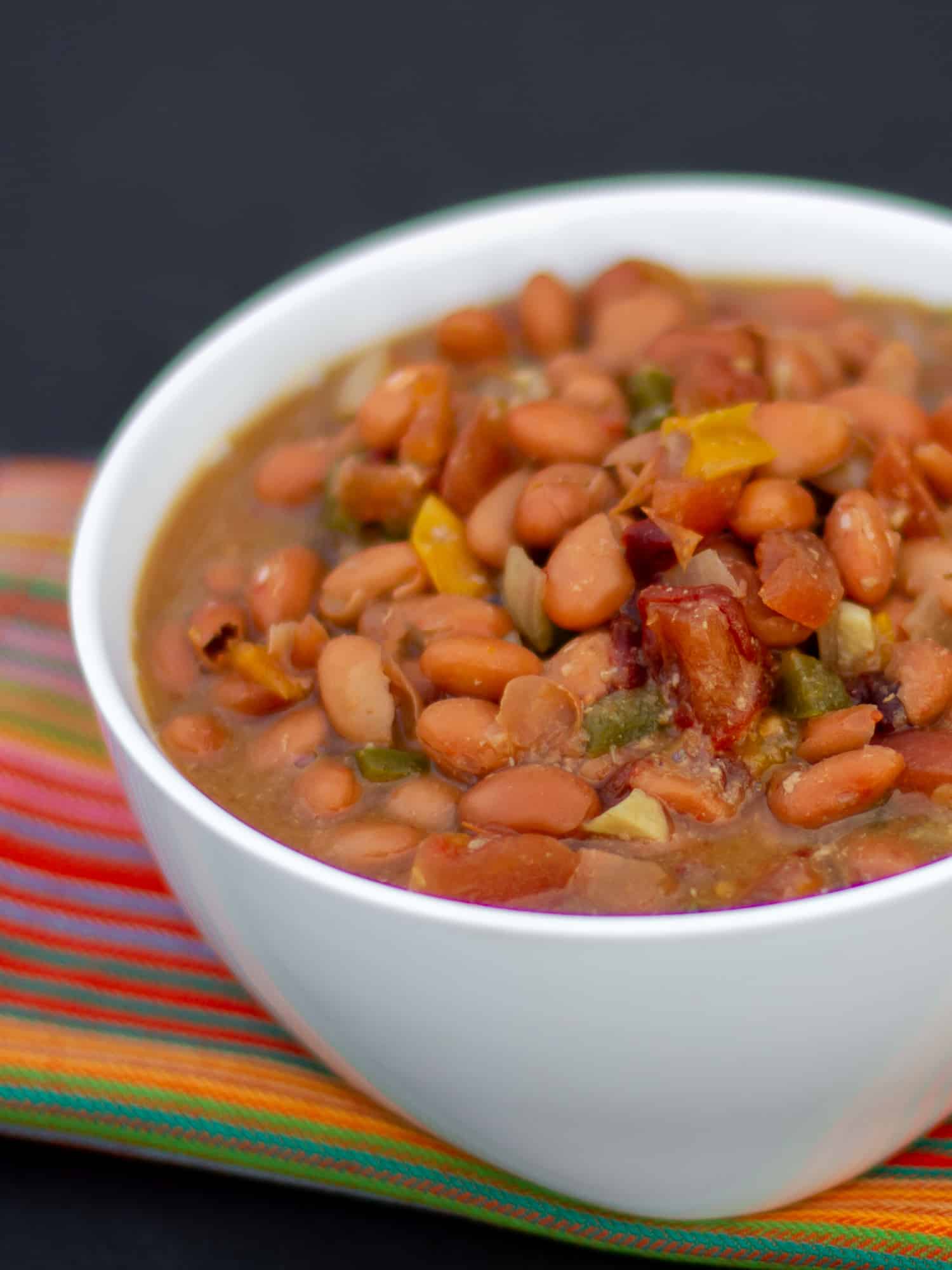 Slow Cooker Mexican Pinto Beans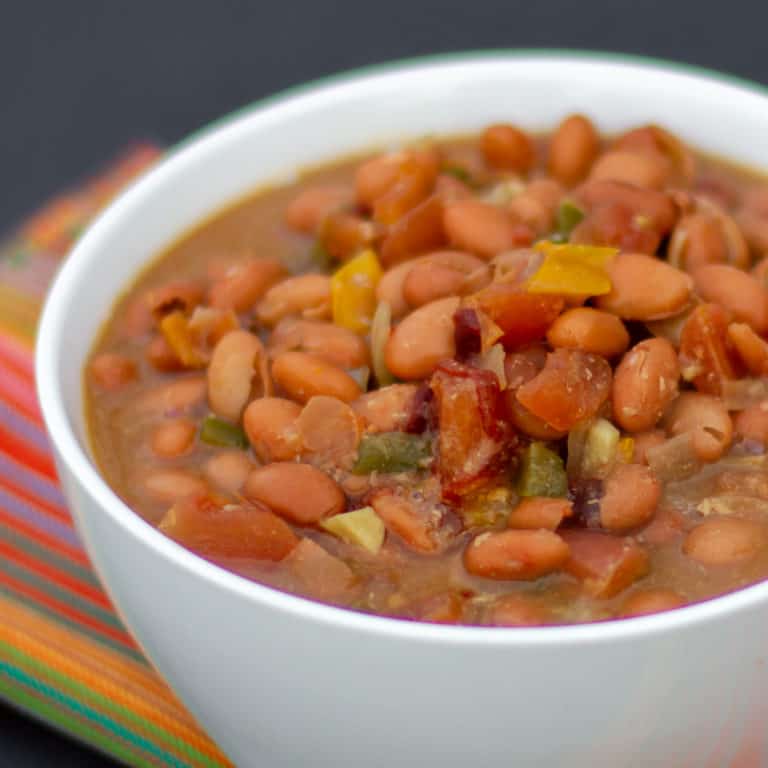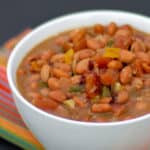 Print
Slow cooked pinto beans with ham hock, tomato, onion, jalapeno and ancho chilies. Amazing tex-mex / Mexican comfort food baked bean recipe made in a Crock Pot.
Servings: 8
Ingredients
3 cans pinto beans (540ml/18oz) , drained
1 ham hock or 2 pork chops
1 tomato , diced
1 yellow pepper , cored and diced
1 onion , minced
2 jalapeno peppers , seeded and minced
3 cloves garlic , minced
1/2 tbsp coriander
1 tsp cumin
1 tsp salt
1/2 tsp cinnamon
1 whole dried ancho chili (optional)
2 tbsp brown sugar
1 cup water
Instructions
Place all ingredients in a crock pot, cover and cook on low for 8 hours.

Near the end of cooking remove and discard the ancho chili.

Remove the ham hock or pork chops, cut the meat into small chunks and stir in with the beans.
Nutrition
Per serving:
Calories: 262kcalCarbohydrates: 40gProtein: 15gFat: 5gSaturated Fat: 2gCholesterol: 18mgSodium: 882mgFiber: 11gSugar: 8g