Crock Pot Boston Baked Beans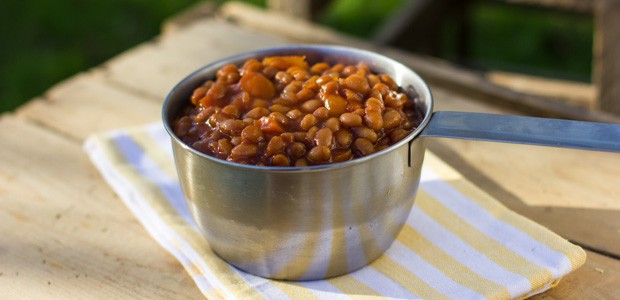 The weather this past weekend was fabulous and it was the perfect chance to get out and do some gardening. I worked on the front garden, getting it ready for annuals to be planted in the next little while. The trees also needed a bit of pruning and I was looking for any excuse to be outside. Winter hung around so long that it is so nice to finally get some warm weather. The cooking matched the weather and we had a lot of 'picnic' type foods with some pork roasts in the smoker to make pulled pork. I also made some Carolina finishing sauces and nothing goes better with pulled pork than beans.
These Boston style beans were made in the slow cooker and they are so simple to make. Throw all the ingredients in the slow cooker, set to low, and let them simmer for 8 hours. You will get some amazing beans and the sauce is phenomenal!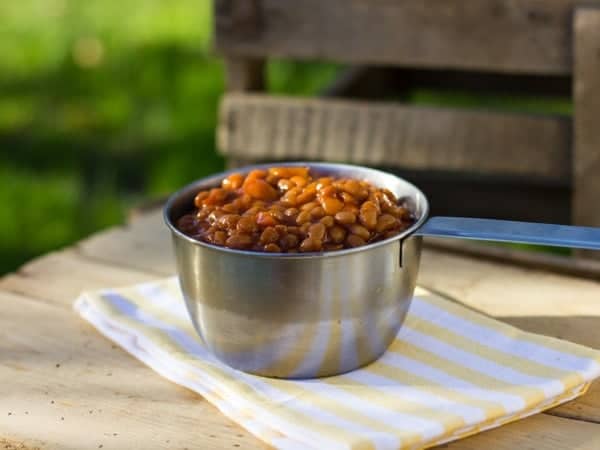 This recipe has no meat, primarily because I make this whenever I make pulled pork and I have been known to stir some of the pork into these beans. Amazing! If desired, chop up some raw bacon and throw it in the crock pot with the rest of the ingredients.
These beans are perfect for any picnic, BBQ or church pot-luck.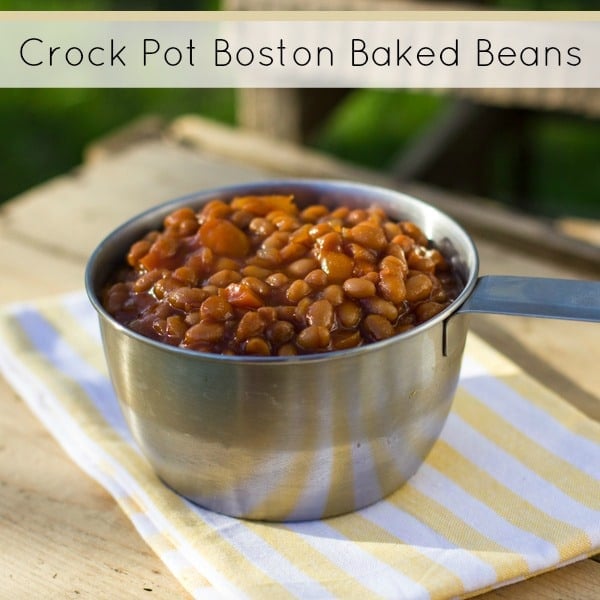 Crock Pot Boston Baked Beans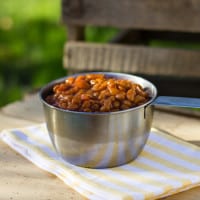 Print
Servings: 6 -8
Ingredients
2 onions , diced
1 sweet bell pepper (red, orange, yellow), diced
3 cans of navy beans , drained (or 3 cups dry beans soaked overnight and then simmered for 1-2 hours till tender)
1/4 cup molasses
1 cup brown sugar
2 1/2 cups ketchup
2 tbsp Worcestershire sauce
1 tsp salt
1 tsp garlic powder
1 tsp chili powder
1/2 tsp mustard powder
1/2 tsp black pepper
Instructions
Mix all ingredients in a large slow cooker dish.

Cook in the slow cooker on low for 6-8 hours.