Smoked Baked Pork and Beans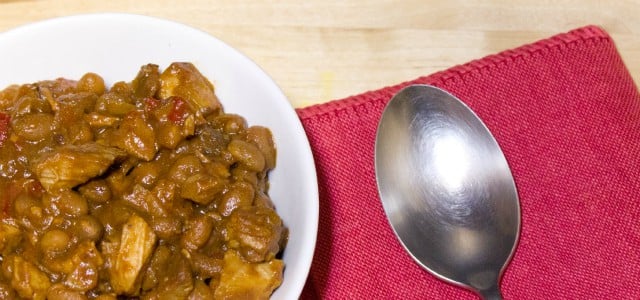 I like to smoke all through the winter, but sometimes Canadian winters make it difficult. Once the warm weather comes though, I get the smoker and grill going regularly. We have experienced some wonderful weather over the weekend and the forecast has more warm days to come.
This gave me the itch to fire up the Bradley Smoker. I pulled some ribs and a pork tenderloin out of freezer. I rubbed some of my BBQ rub all over the meat and threw them in that smoker! Anytime I smoke some ribs, I always like to smoke beans as well. I have made them many times and they may be as popular as the meat itself. Slow baked beans done in the smoker have a rich, sweet and smokey flavour that cannot match beans done in the oven or slow cooker.
Baked beans must have pork in it and what better to use than a whole pork tenderloin. The tenderloin is coated in the BBQ rub and smoked for 3 hours. Then it is cut up and mixed in with the beans. Every spoonful of beans has chunks of smoked pork tenderloin. It is OUTSTANDING!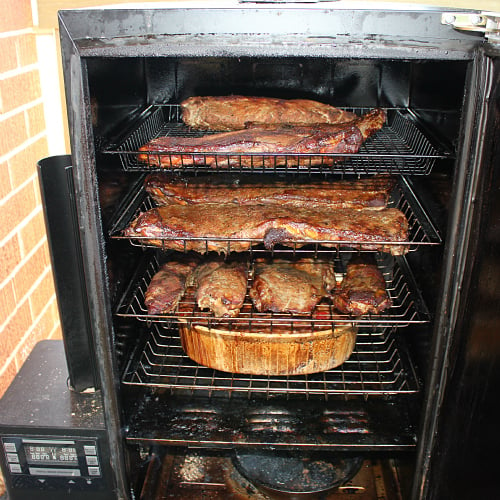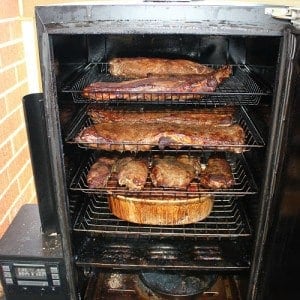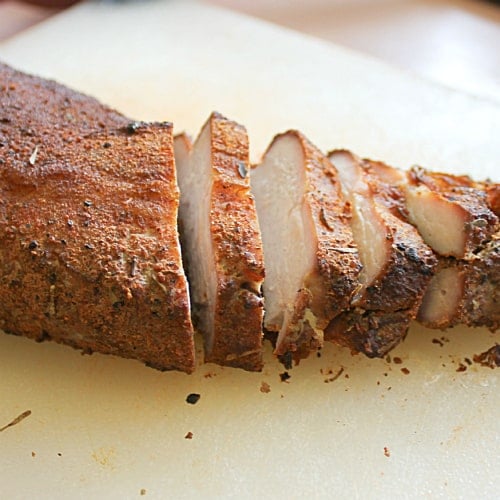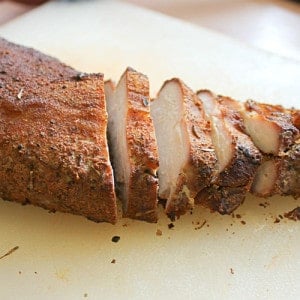 Here is my Bradley Smoker. I make baked beans almost every time I smoke ribs. I use the upper racks to hold the ribs and put the baking dish of beans at the bottom to catch all the drippings. Yes, it helps to create an incredibly rich smoky flavour.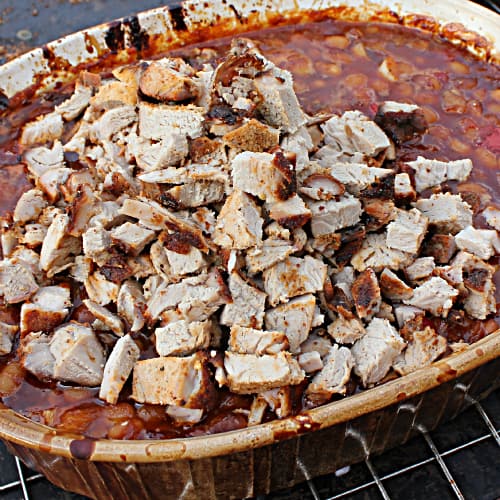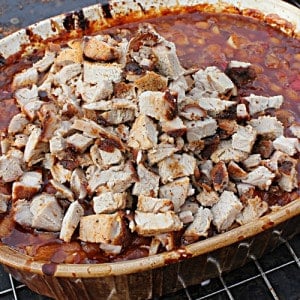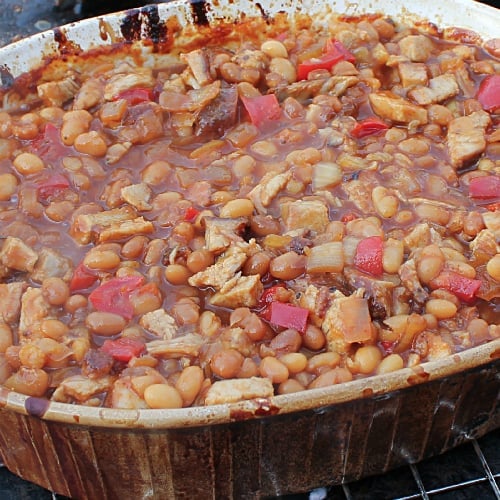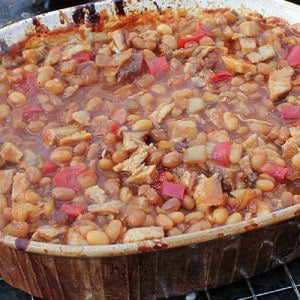 After the beans and the pork tenderloin have been in the smoker for about 3 hours, cut up the pork into small chunks and stir it in with the beans. Then put it back in the smoker for a few more hours!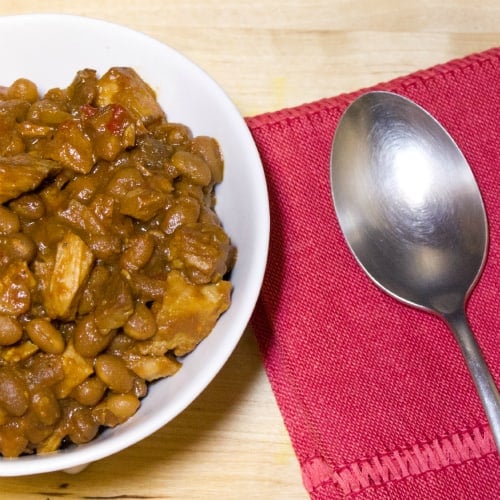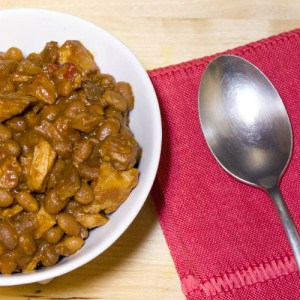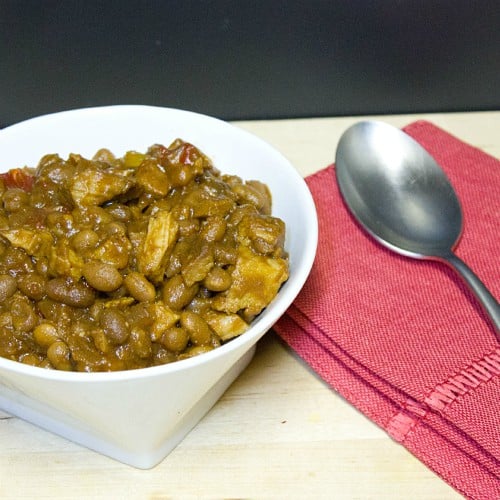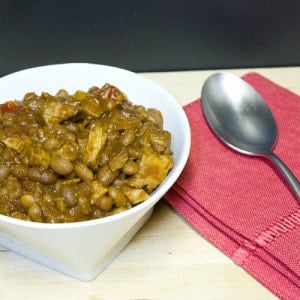 Smoked Baked Pork and Beans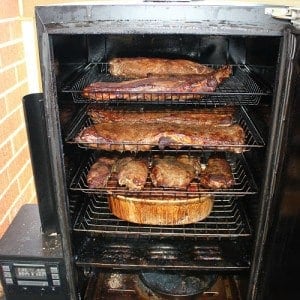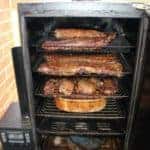 Print
Ingredients
2 onions , diced
1 red pepper , diced
3 cans of navy beans , drained
1/3 cup molasses
3/4 cup brown sugar
1 cup ketchup
2 tbsp Worcestershire sauce
5 tbsp Steve's BBQ Rub
1 1/2 lb pork tenderloin
Instructions
Rub the pork tenderloin with 3 tbsp of Steve's BBQ rub (link to my spice rub recipe is found

here

)

Mix the remaining ingredients together and pour in a baking casserole dish.

Place the beans and pork tenderloin in a smoker. Using wood of your choice (I use apple, cherry, and hickory different times and all are good!). Try to keep the smoker at about 225F. If you are smoking any other meat (ribs, boston butt, brisket, etc) place the bean on the bottom rack to catch the drippings.

After 3 hours in the smoker, remove the pork tenderloin and chop it up into small chunks. Stir it in with the beans and let them cook in the smoker for another 2-3 hours.
Notes
If you do not have a smoker, this recipe will work great using an oven as well. The beans taste wonderful out of the oven but they do not have the smokey flavour. Follow the above recipe but cook in a 325 oven for 3-4 hours or until onions are tender