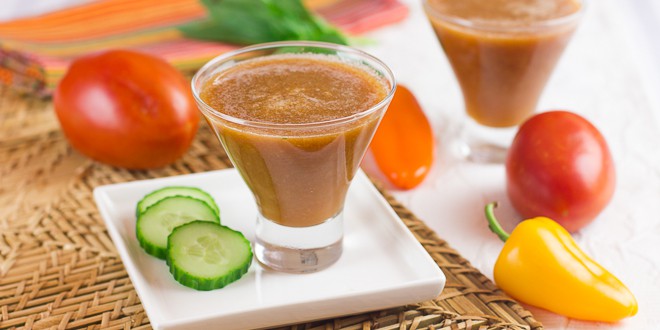 Gazpacho is a Spanish soup made with tomatoes and other vegetables. A significant difference of gazpacho compared to other soups is that it is traditionally served chilled.
This gazpacho juice recipe is similar to the soup in many ways, although it may be a little thinner in consistency. It is so refreshing and delicious.
This gazpacho juice can also be used as a base for a bloody mary or served, in shot glasses, as an appetizer for a tapas party.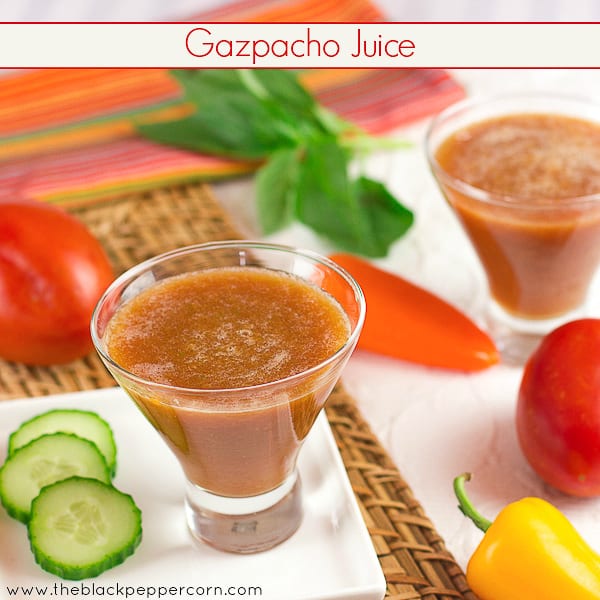 Gazpacho Juice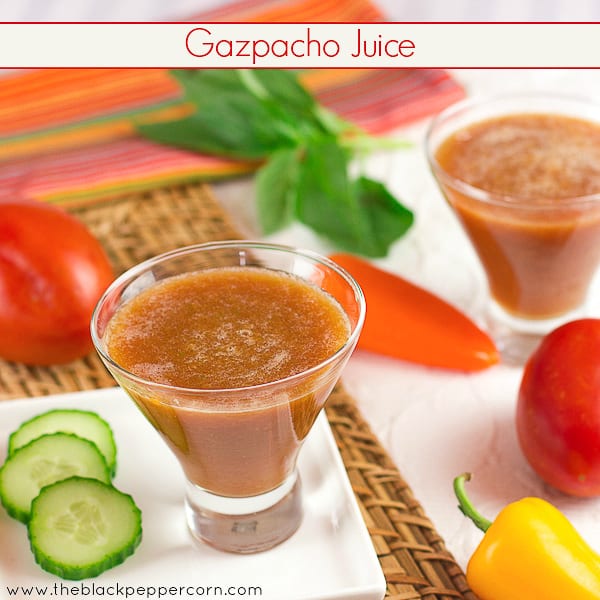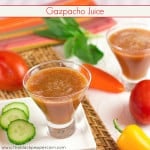 Print
Servings: 500 ml (16oz)
Ingredients
3 plum tomatoes
1/2 english cucumber
2-3 mini sweet peppers
1/2 lemon
Small handful fresh basil (about 6-10 leaves)
Instructions
Wash all the vegetables. Roughly chop the tomatoes and cucumber.

Seed and chop the peppers.

Peel the lemon and cut into quarters

Juice the tomatoes, followed by the basil and then the rest of the ingredients.

Mix well and serve chilled.