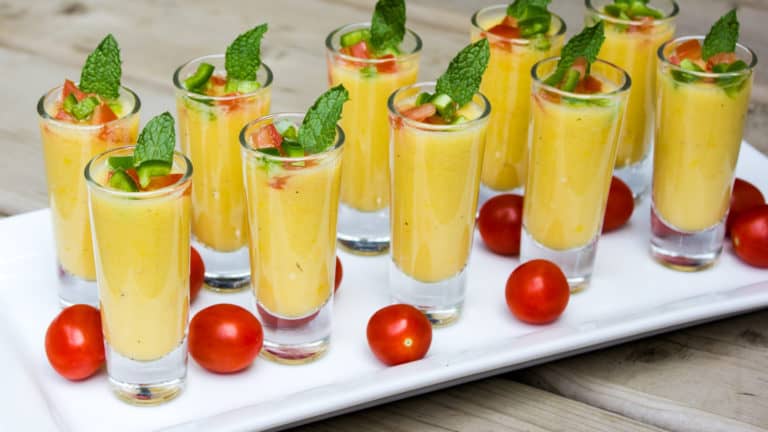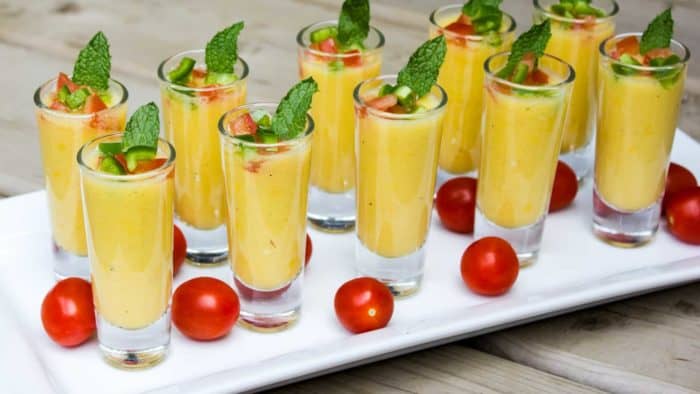 During these hot days in July, I like to prepare meals that does not require the oven or even the stovetop. Fresh cold salads, wraps and other cool and fresh dishes are summer favourites at our home. They go great with meat prepared on the grill as well!
So today, I want to share with you a soup like no other soup. Gazpacho is a cold soup that is made from fresh vegetables. It is bright in flavour and is the perfect starter for a summer meal on the deck or patio!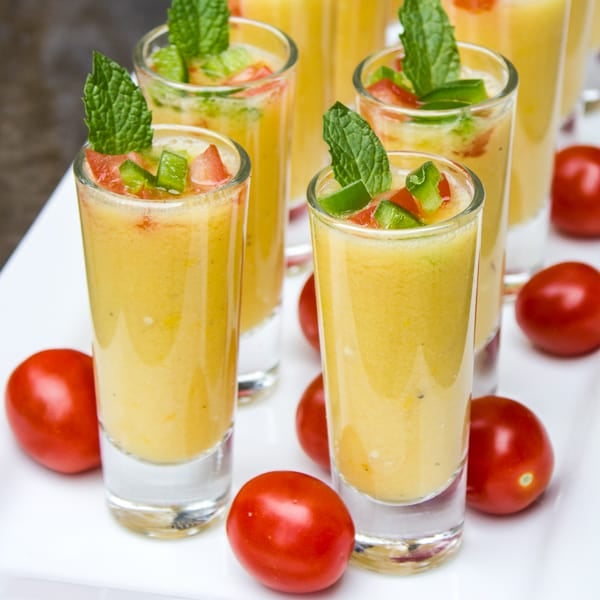 It is funny that whenever I hear the word gazpacho, I think of the soup nazi from Seinfeld.
Did you watch that show?
Remember him?
He was a riot and one of the classic guest characters from one of the funniest shows ever on tv!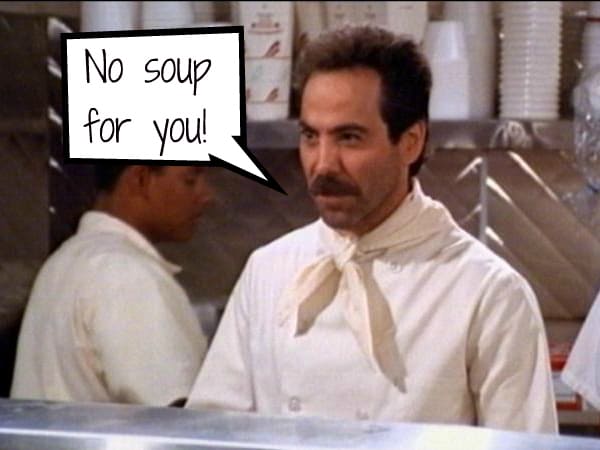 This soup is adapted from a golden gazpacho recipe I saw in the Canadian Living magazine from August 2007. It is perfect for parties and it can be made ahead and kept in the fridge for a number of hours. If the soup has separated after being in the fridge for a bit, just give it a quick stir before serving.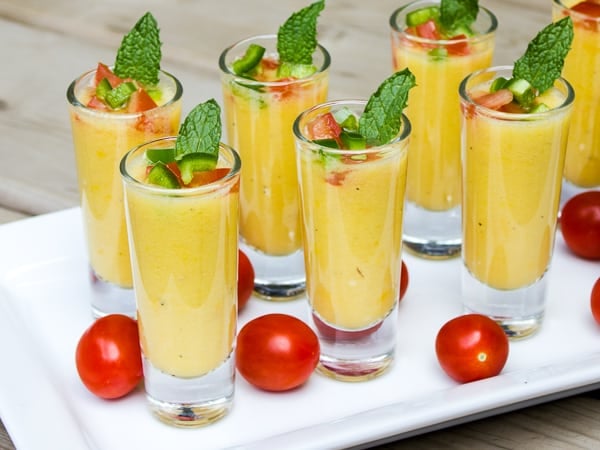 Gazpacho is an excellent soup that is full of flavour. It is great by the bowlful but it is also a great choice as a canape. If you want to impress your guests for a dinner party, serve this gazpacho in shot glasses. They are bright and colourful and actually look quite elegant. The minced grape tomatoes, jalapeno and fresh mint give a burst of colour and flavour.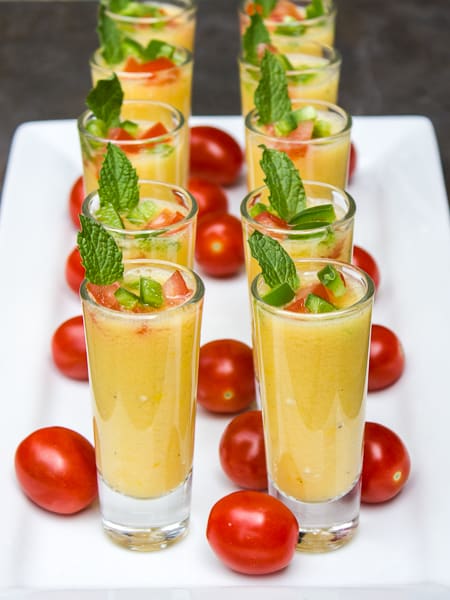 Yellow Tomato Gazpacho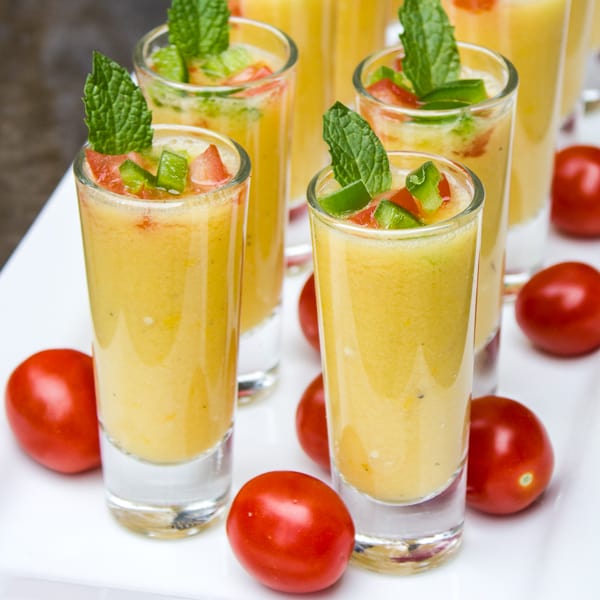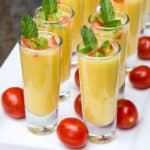 Print
A cold creamy soup made with yellow tomato gazpacho with cucumber, sweet onion and white grape juice. Topped with a garnish of chopped red tomatoes, jalapeno and fresh mint.

Servings: 4
Ingredients
6 medium size yellow tomatoes
1 english cucumber , peeled
1/2 sweet onion
1 yellow pepper , cored and seeded
1 garlic clove
1/2 cup white grape juice
2 tbsp white wine vinegar
1 jalapeno , seeded and minced
salt and pepper
6 grape tomatoes , minced
fresh mint for garnish
Instructions
Put the yellow tomatoes, cucumber, onion, yellow pepper, garlic, white grape juice and white wine vinegar in a blender and process them until very smooth and creamy. Add salt and pepper to taste.

Chill in the fridge until ready to serve.

When serving, garnish with minced grape tomatoes, jalapeno and fresh mint.