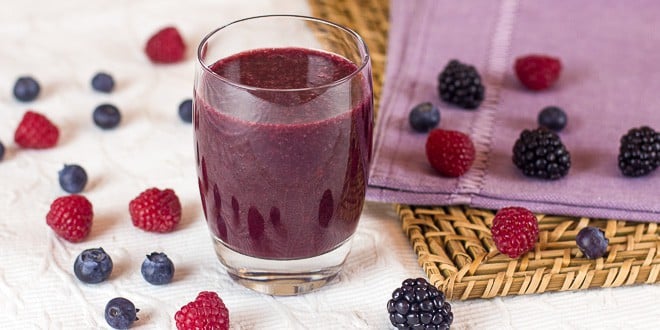 Over the past few months, we have gotten into juicing. I have a couple juicers and have been trying all sorts of different combinations. Juice is incredibly healthy and I love that the kids are enjoying drinking the juice and it is a great way for them to get their vitamins.
Berries are a superfood, rich in antioxidants, like anthocyanin, vitamin C, copper and more. This juice can neutralize free radicals which affects disease and aging in the body.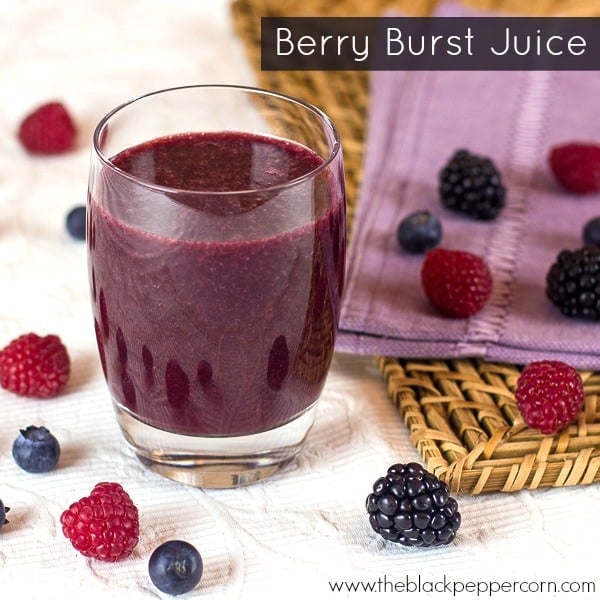 Berry Burst Juice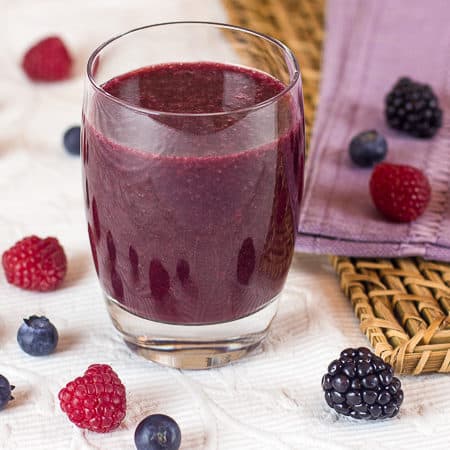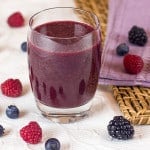 Print
Bright flavorful juice made with raspberries, blackberries and blueberries. A couple apples thins out the juice and adds to the flavor.
Prep Time: 5 minutes
Total Time: 5 minutes
Servings: 2 cups
Ingredients
1 cup fresh raspberries
1 cup fresh blueberries
1 cup fresh blackberries
2 apples
Instructions
Wash all the fruit.

Core the apples and cut into quarters.

Juice all the fruit.

Mix well and serve chilled.