Granny Smith Apple and Green Grape Juice
This juice is bright and fresh with a hint of coolness from the mint leaves. The perfect way to start the day or great for a mid day drink.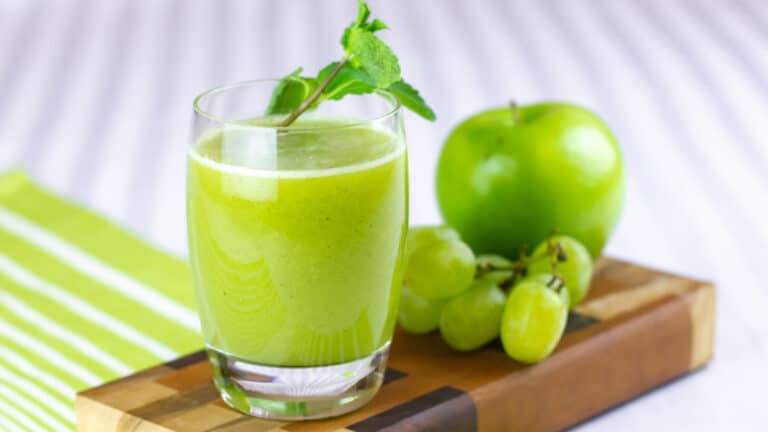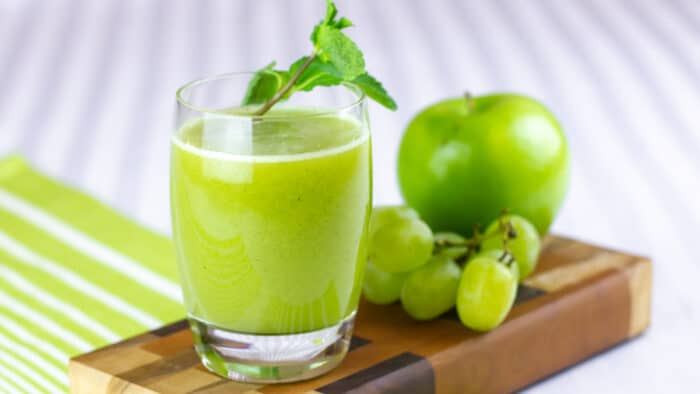 Of all the juices that I have made, this apple and grape juice might just be my favourite! I love the taste of tang, and the combination of granny smith apples with green grapes give the perfect combination of tang and sweetness.
The juice is bright and fresh and the perfect pick me up, ideal in the morning, or anytime you want a boost. The fresh mint adds a welcome coolness to the juice.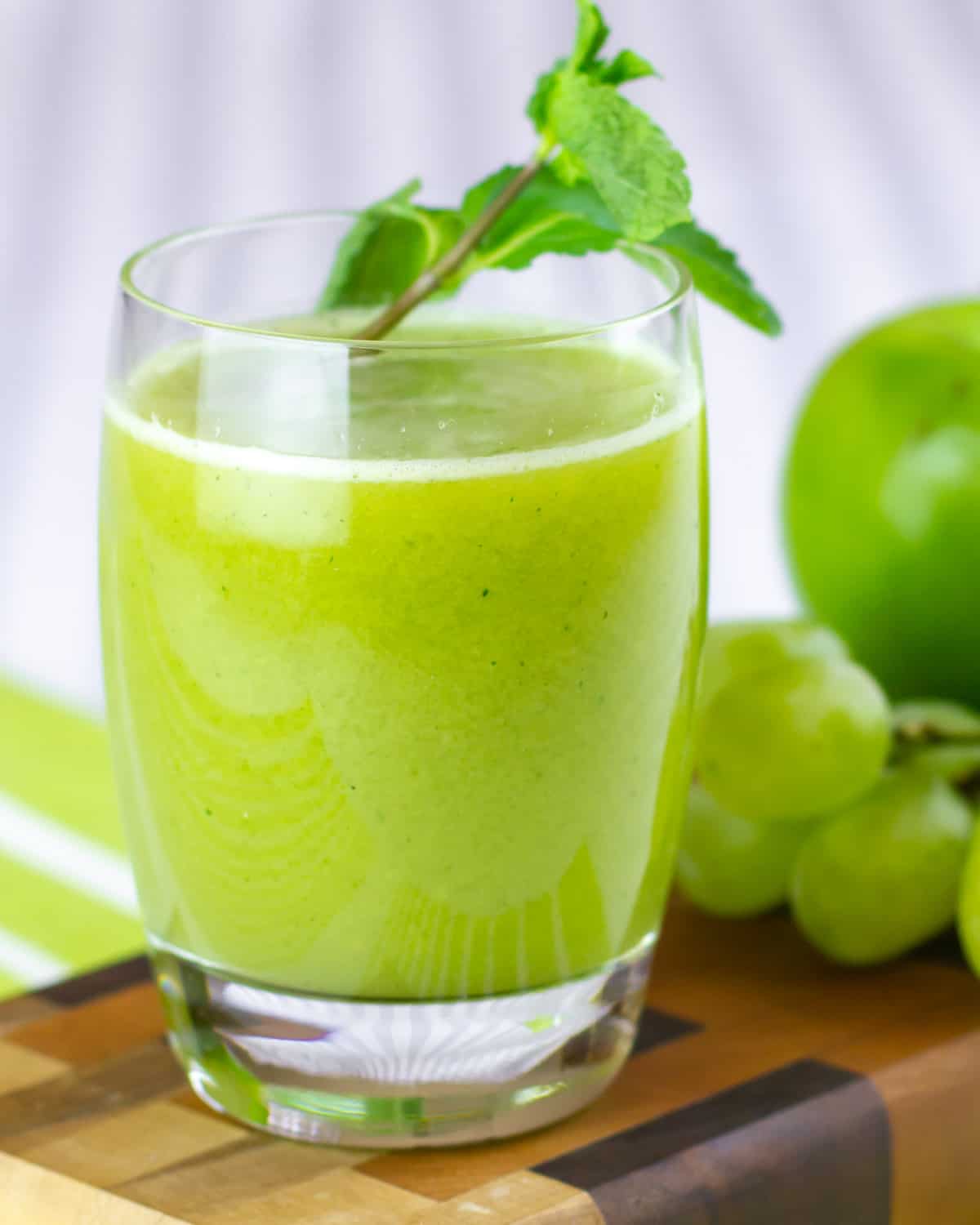 Ingredient Notes
Granny smith apples – these green apples have a sweet tart flavour that are so tasty in this juice.
Green grapes – these grapes are nice and sweet. They provide lots of liquid for this juice.
Fresh mint leaves – adding a few mint leaves gives this juice a bright cool flavour.
Expert Tip! Feel free to swap out the granny smith apples with another kind like gala, honeycrisp, fuji or other type. The green grapes can be switched to red grapes or other kind as well!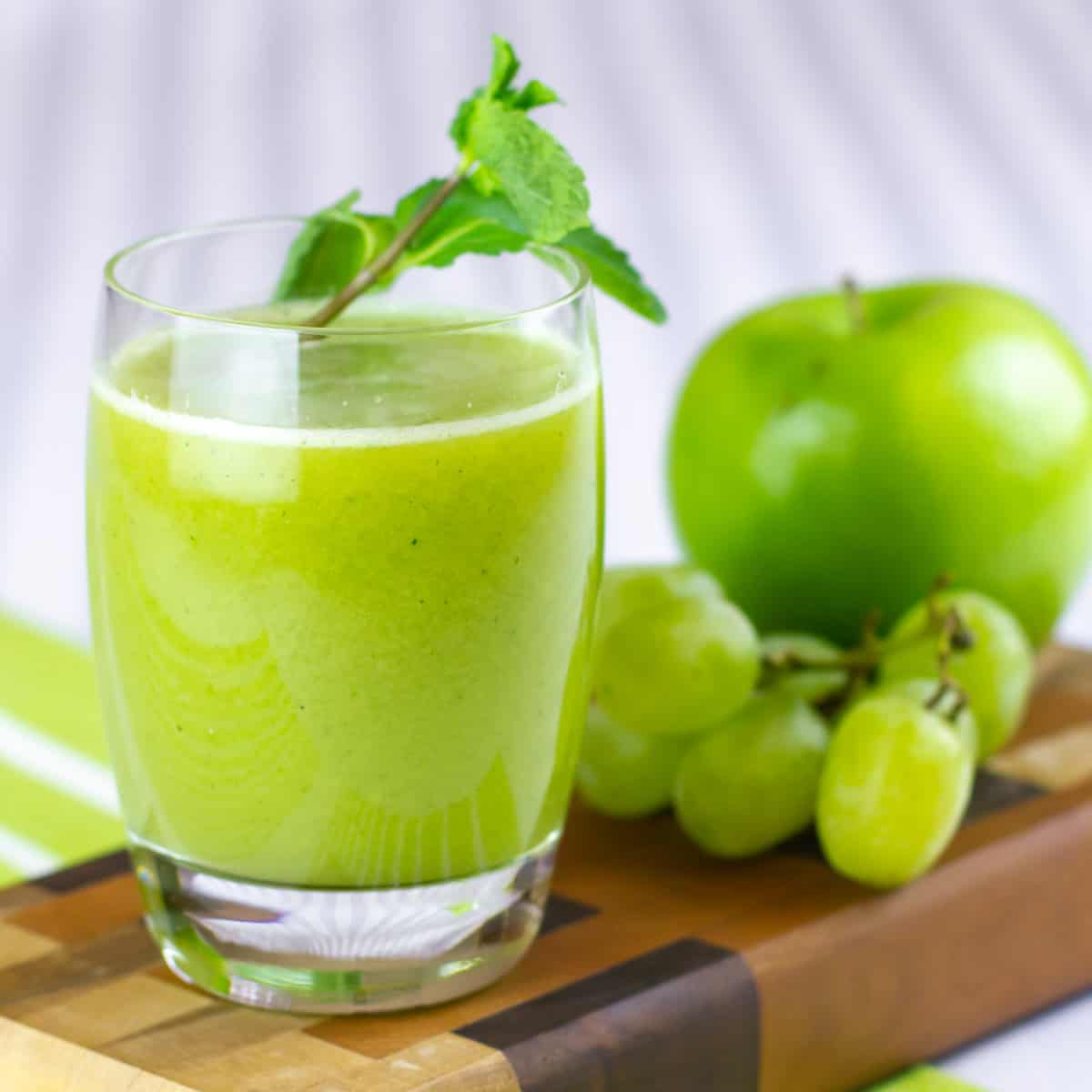 How To Make Apple and Grape Juice
Core the apples and cut them into quarters. Using an electric juicer, according to directions in manual, juice the apple quarters, green grapes and fresh mint leaves. Stir and serve chilled.
Expert Tip! To ensure that the juice is cold, keep the apples and grapes in the fridge until ready to be juiced.
More Juice Recipes!
Granny Smith Apple and Green Grape Juice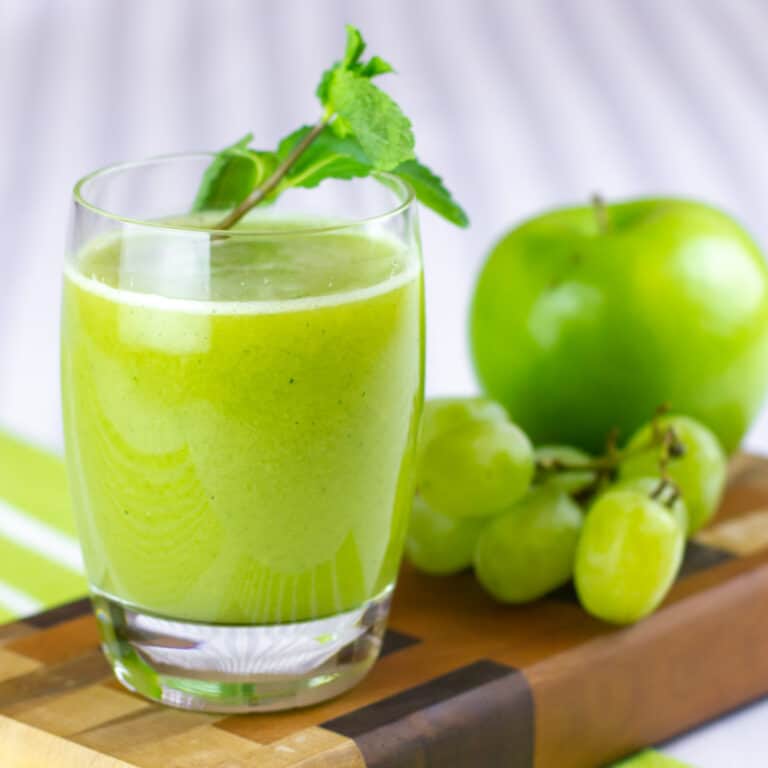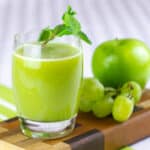 Print
This fresh juice is made with green grapes, granny smith apples and fresh mint.
Servings: 1 glass (500ml/16oz)
Ingredients
3 granny smith apples
40 green grapes
8 fresh mint leaves
Instructions
Wash apples and grapes.

Core the apples and cut into quarters.

Using an electric juicer, juice the apples followed by the mint and then the grapes.

Mix well and serve chilled.
Nutrition
Per serving:
Calories: 428kcalCarbohydrates: 113gProtein: 3gFat: 1gSaturated Fat: 0.3gSodium: 12mgFiber: 16gSugar: 88g