Granny Smith Apple and Green Grape Juice
Of all the juices that I have made, this might just be my favorite! I love the taste of tang, and the combination of granny smith apples with green grapes give the perfect combination of tang and sweetness.
The juice is bright and fresh and the perfect pick me up, ideal in the morning, or anytime you want a boost. The fresh mint adds a welcome coolness to the juice.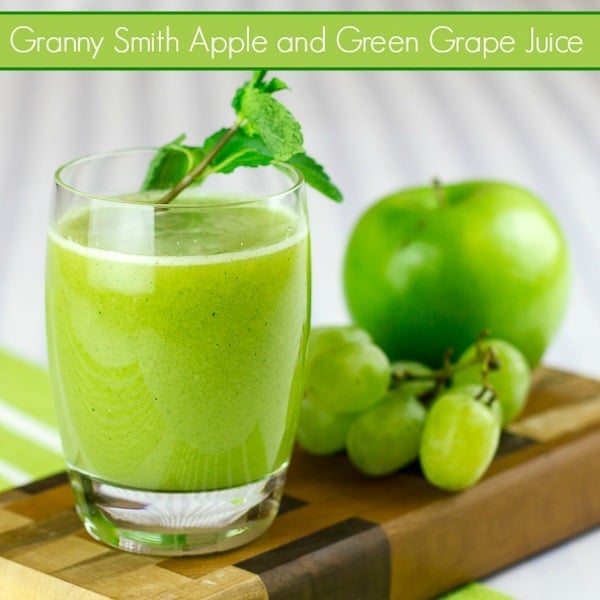 Granny Smith Apple and Green Grape Juice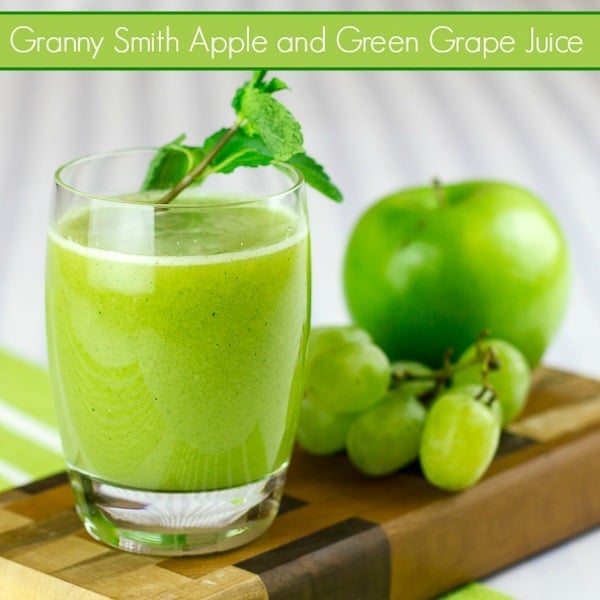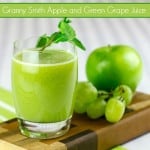 Print
This fresh juice is made with green grapes, granny smith apples and fresh mint.
Servings: 500 ml (16oz)
Ingredients
3 granny smith apples
30-40 green grapes
Small handful fresh mint (about 6-10 leaves)
Instructions
Wash apples and grapes.

Core the apples and cut into quarters.

Using an electric juicer, juice the apples followed by the mint and then the grapes.

Mix well and serve chilled.