Strawberry Pineapple Juice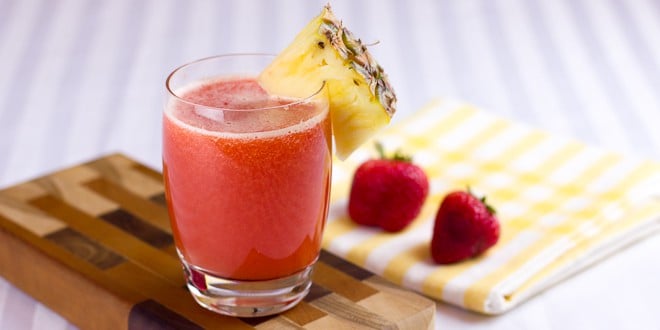 With May coming to a close, that means some of the first crops are not too far away. I love how strawberries become available so early in the summer season. There is nothing like going out and picking fresh strawberries. They are packed with sweetness and flavour.
Pineapple is a fruit that goes very well with strawberries and this juice has the perfect balance of sweet and tart. It is very easy to make and includes only three ingredients. The few leaves of fresh mint give the juice a burst of cool flavour.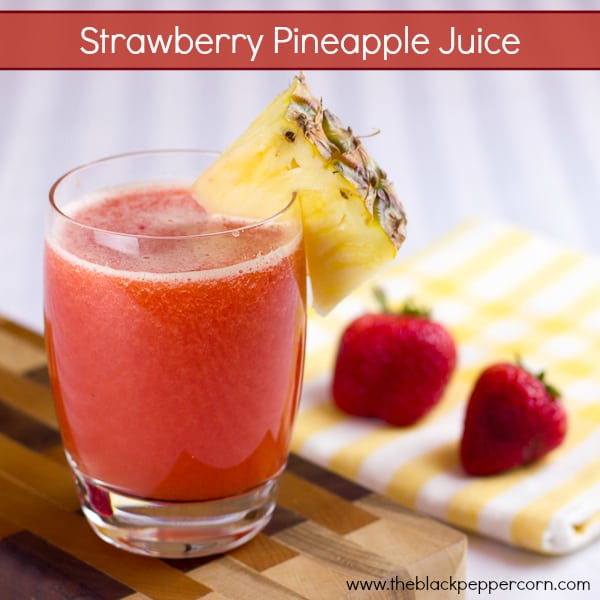 Strawberry Pineapple Juice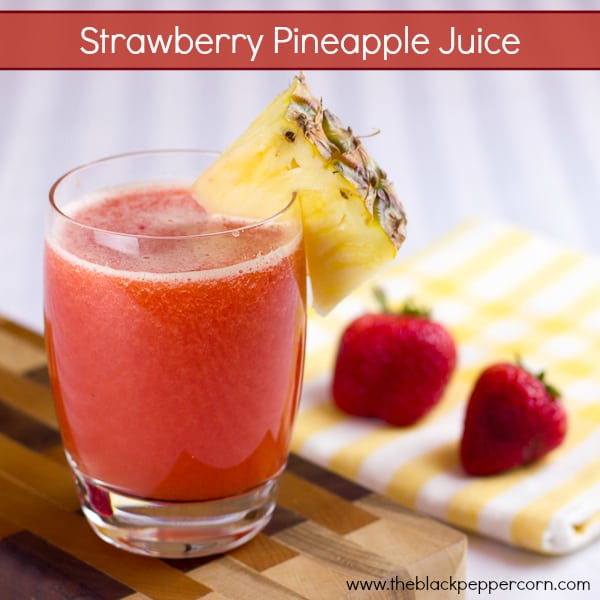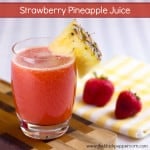 Print
Servings: 500 ml
Ingredients
450 grams (16 oz) fresh strawberries
1/2 whole pineapple
Small handful fresh mint (about 6-10 leaves)
Instructions
Wash, hull and cut the strawberries in half.

Carve the outer husk off the pineapple and prepare half of the pineapple for juicing. Chop the pineapple into wedges.

Juice the strawberries, followed by the mint and then the pineapple.

Mix well and serve chilled.