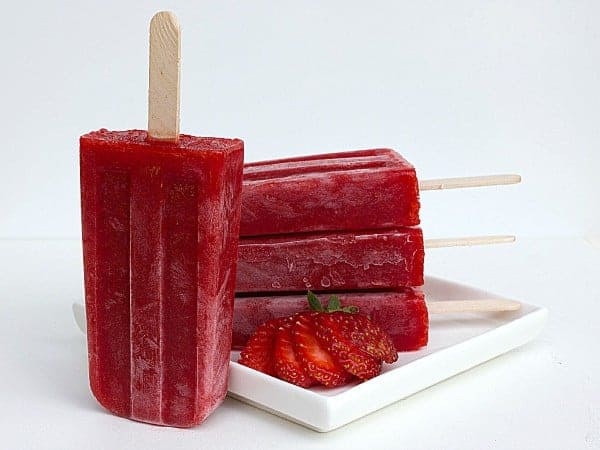 School is almost over for my three kids and they could not be more excited about summer holidays. Next week is their last week of classes and each day will probably be light and fun. Monday is the school Play Day. Do you remember Play Day? Did your school do that? Mine sure did and I loved it, as Play Day was almost as much fun for me as Track and Field Day. On Play Day there were all sorts of different games around the school yard that were put on by the teachers with the help of the older kids. It was such a blast.
Last night was the school BBQ. It was nice to chat with parents and teachers while enjoying a burger. It was all fun until the thunderstorm came, and wow – did the rain come. Everyone was funneled into the school and for the rest of the event, and we ended up chatting in the hallways, gym and some classrooms.
The school was crazy hot and we all wished we could go back outside. Many people, including us, left a little early and the walk home was a wet one. By the time we reached home, we were no longer hot and sweaty from the humid school. Instead we were cool and wet from the journey home in the downpour.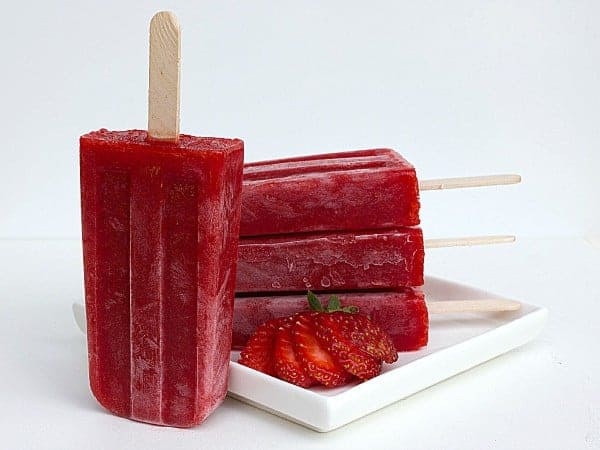 All week, leading up to last nights thunderstorm, we have been experiencing a heat wave. Record highs have been the norm in Toronto the last few days, and people have been looking for any opportunity to cool off. Today's recipe is the perfect cool treat on a hot summer day.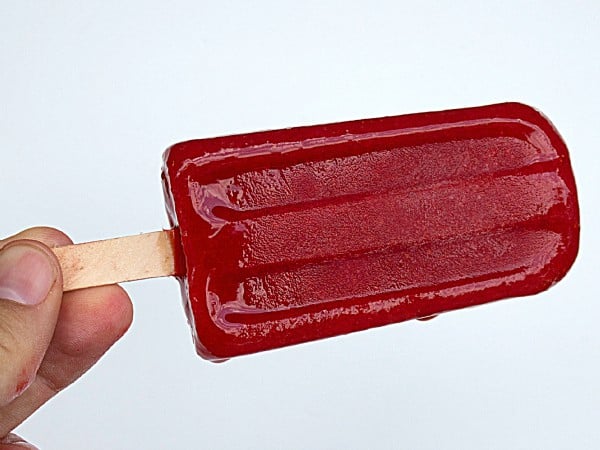 A paleta is a popular fruit ice pop from Latin America. Paletas are similar to popsicles and are made of primarily of fruit along with some water or milk/cream added. The ingredients are minimal in a paleta which is quite appealing to me because they are healthy and easy to make.
This strawberry paleta is perfect for June as local strawberries are available and have a sweeter, fruitier flavour than the imports. The added lime juice and honey are perfectly balanced with the strawberries.
I am always on the lookout for a new popsicle flavour. Here are some other ones I have made over the years:
Other popsicle recipes!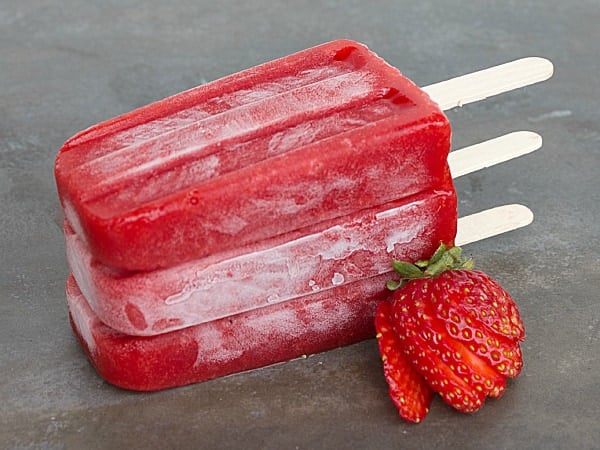 I have received many inquiries regarding where I got these molds. I spent a great deal of time searching for the exact type of mold. I knew I wanted a classic popsicle shape that used wooden sticks and went from store to store looking for the perfect shape. It seemed like I would be out of luck, as everything was either round, star shaped or something different. I came home and decided to check online to see if I could order what I wanted. It did not take long as I quite quickly found EXACTLY what I was looking for.
It is the Progressive International popsicle mold and I got it from Amazon and the link is here: Popsicle Mold
Strawberry Paletas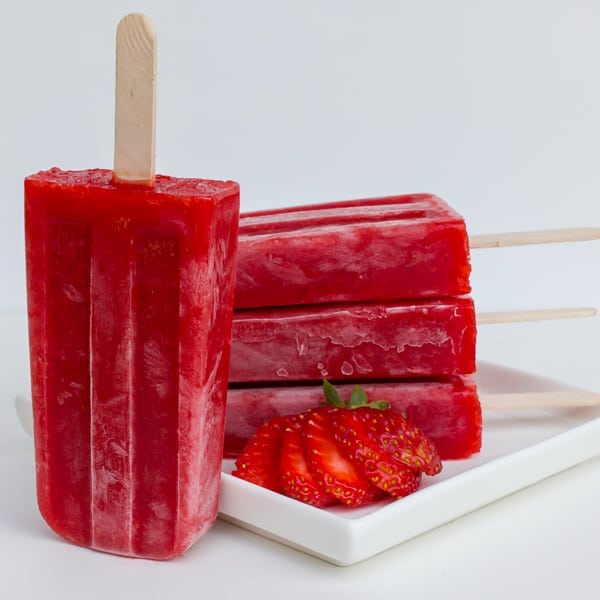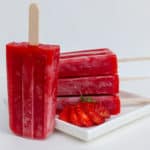 Print
These strawberry paletas are made with lots of fresh strawberries, lime or lemon juice, a sweetener (honey or agave syrup nectar) and frozen in a mold.
Servings: 10 popsicles
Ingredients
4 cups fresh strawberries
1/2 cup sugar honey or agave syrup
1/4 cup fresh lime juice
1 cup water
Instructions
Blend all the ingredients until very smooth and runny.

Pour the strawberry mixture into popsicle molds.

Freeze until solid (about 2 hours).

Enjoy them on a hot summer day!
Nutrition
Per serving:
Calories: 59kcalCarbohydrates: 15gProtein: 1gFat: 1gSaturated Fat: 1gSodium: 2mgFiber: 1gSugar: 13g