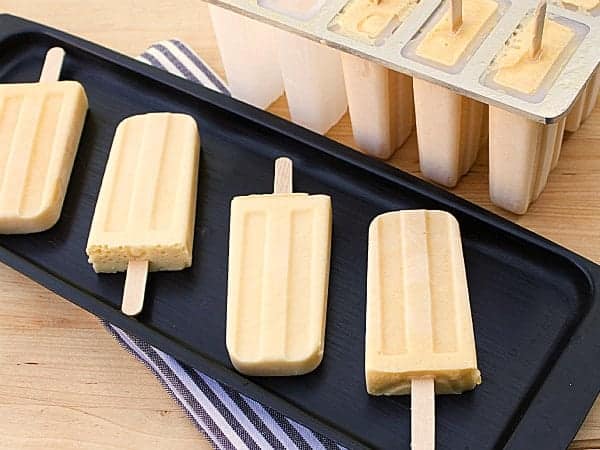 My birthday was this past Monday and I turned the big 4-0. Leading up to my birthday, I was thinking that turning 40 would bother me. In the end, it was no big deal. It's just one more year, right? Lots of people asked what I was going to grill for my birthday but we actually went to a restaurant. There is a buffet, close to our home, that is free on your birthday. I love it and we have been there for my last 4 birthdays. People at the tables around us were also there celebrating birthdays. It was one big birthday party!!
One of the things I got for my birthday was a popsicle mold. I have been wanting one for a while and this mold is the perfect one. I love the classic look of these popsicles and that they use popsicle sticks. I expect that the summer of 2012 will provide many different popsicle recipes on The Black Peppercorn.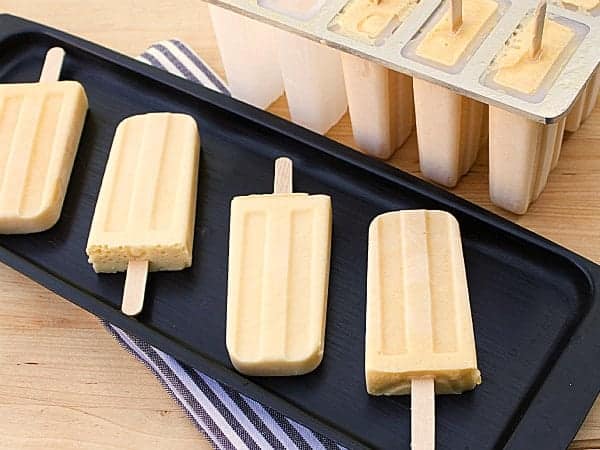 Since getting these molds, I have already made 5 batches of popsicles. They have mostly been made with just juice. Regardless, the kids love them. One time, though, I made mango lassi popsicles. Whe love smoothies, especially with mango. So, making them into popsicles was an awesome idea and they were gobbled up as soon as they were frozen.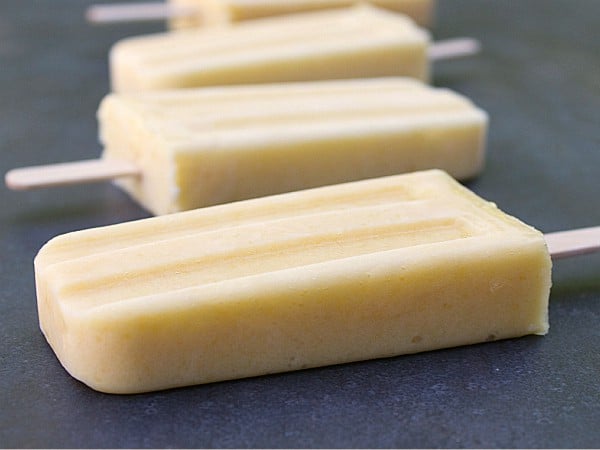 After making mango popsicles, I am imagining what will be next: strawberry, raspberry, blueberry and more!!!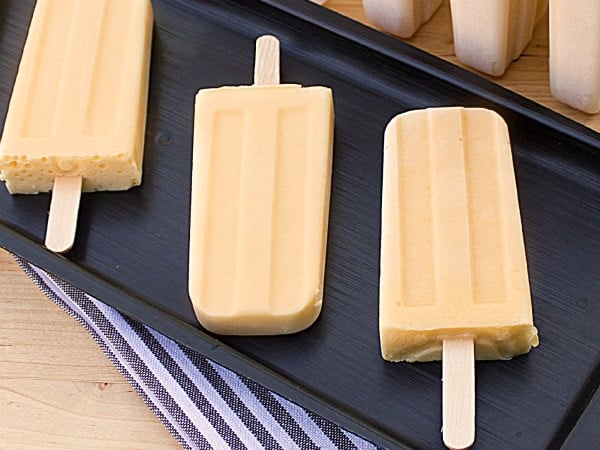 I am always on the lookout for a new popsicle flavour. Here are some other ones I have made over the years:
Mango Lassi Popsicles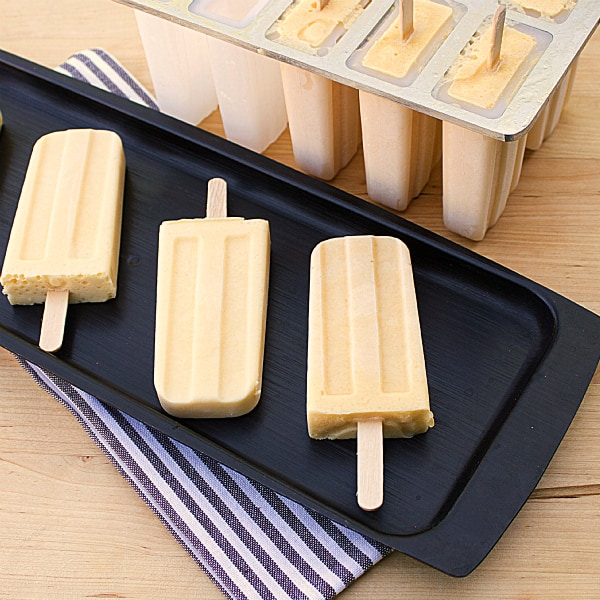 Print
Frozen mango ice pop smoothie with mango puree, yogurt, milk, honey and cardamom.
Servings: 10 popsicles
Ingredients
2 cups mango fruit , cubed
1 cup yogurt
1 cup milk
3 tbsp honey
1/4 tsp cardamom
Instructions
Puree all ingredients in a blender until smooth and runny.

Pour the mixture into popsicle molds.

Freeze until solid.

Enjoy them on a hot summer day!