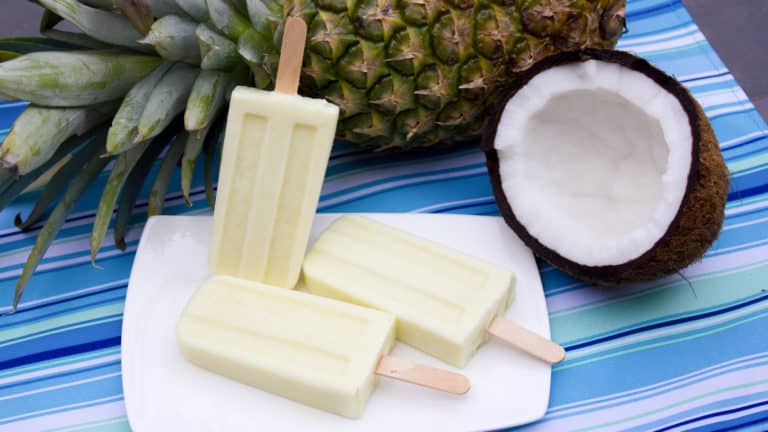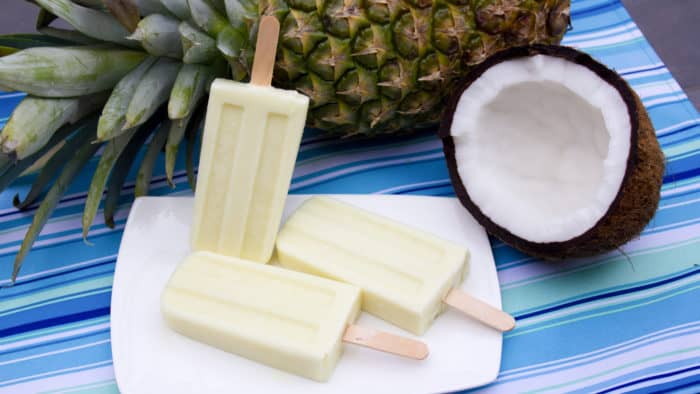 I have been away for a summer vacation, but it is so good to be back! I have been thinking all week about what my first post would be once I got back. Since it has been so hot, I decided that a frozen treat is in order. One of my absolute favourite flavour combinations is pineapple and coconut and these Pina Colada Popsicles will make you feel like you are at an island paradise.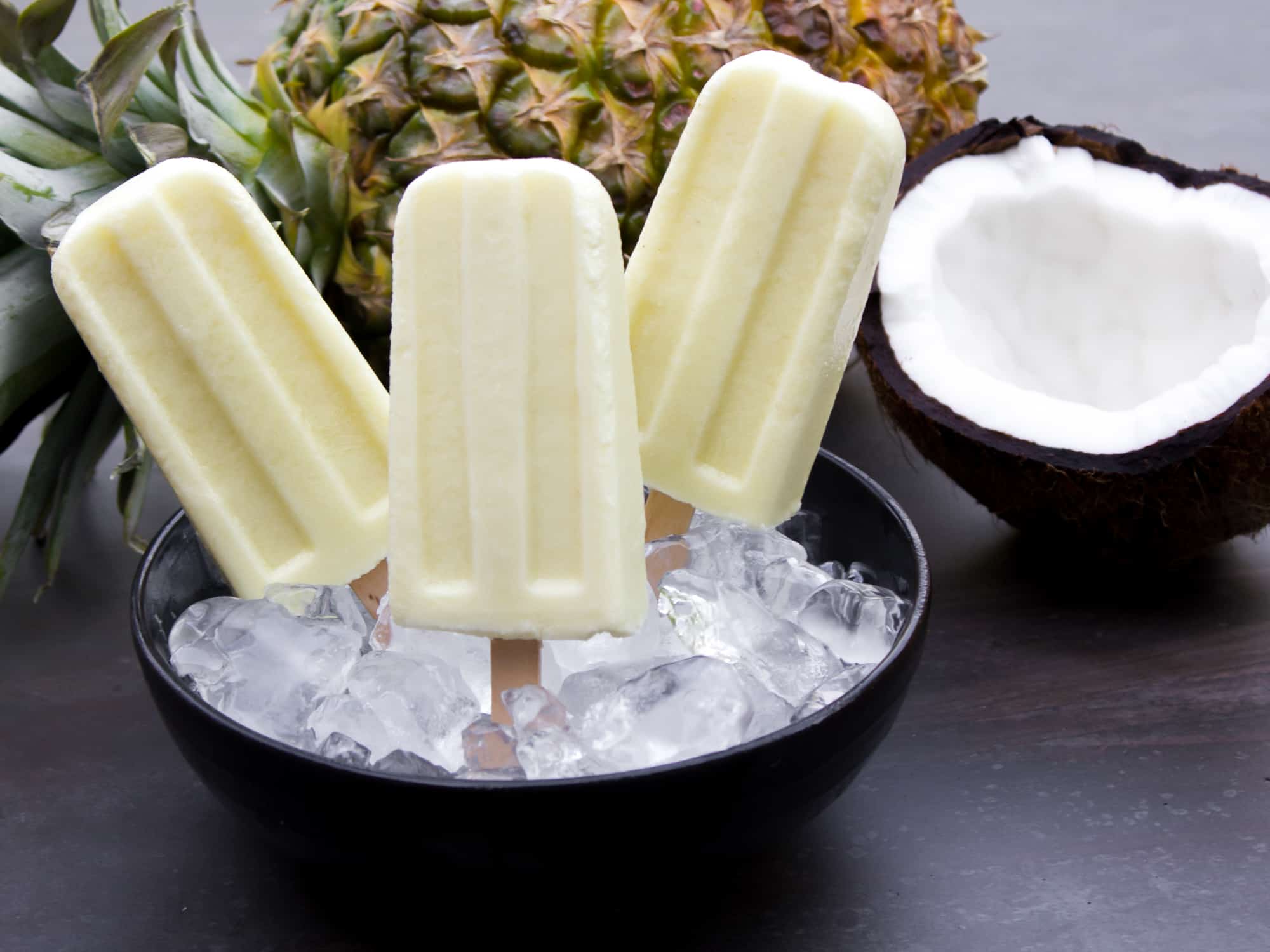 Other Great Popsicle Recipes
I have made many different popsicles. Here are some other recipes for some delicious frozen sweet treats!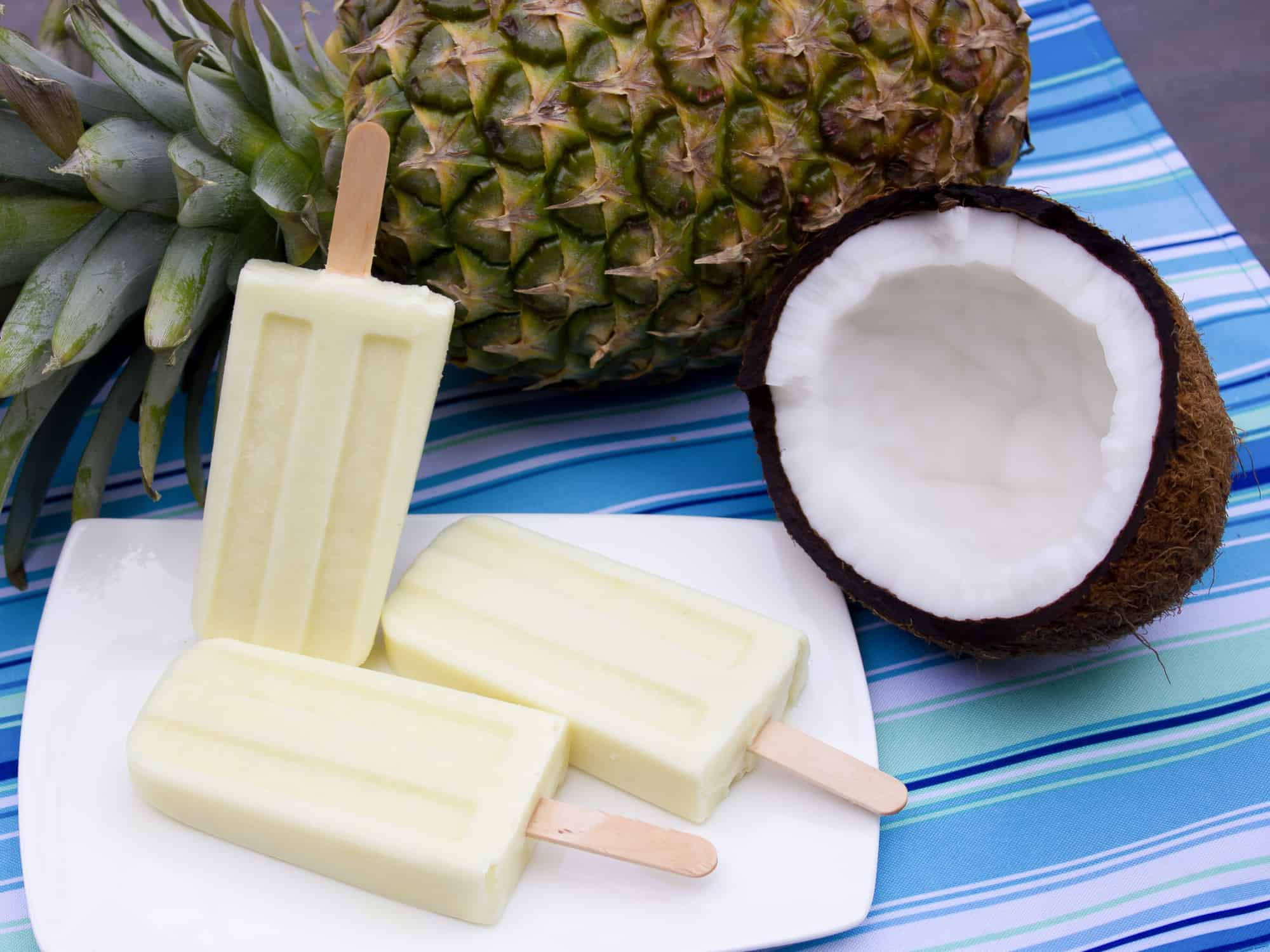 I have received many inquiries regarding where I got these molds. I spent a great deal of time searching for the exact type of mold. For these pina colada popsicles I knew I wanted a classic popsicle shape that used wooden sticks and went from store to store looking for the perfect shape. It seemed like I would be out of luck, as everything was either round, star shaped or something different. I came home and decided to check online to see if I could order what I wanted. It did not take long as I quite quickly found EXACTLY what I was looking for.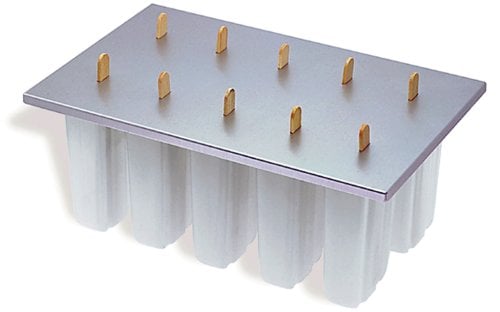 It is the Progressive International popsicle mold and I got it from Amazon. I love it and we seem to always have some new flavour going into these molds. These molds make the perfect Pina Colada Popsicles.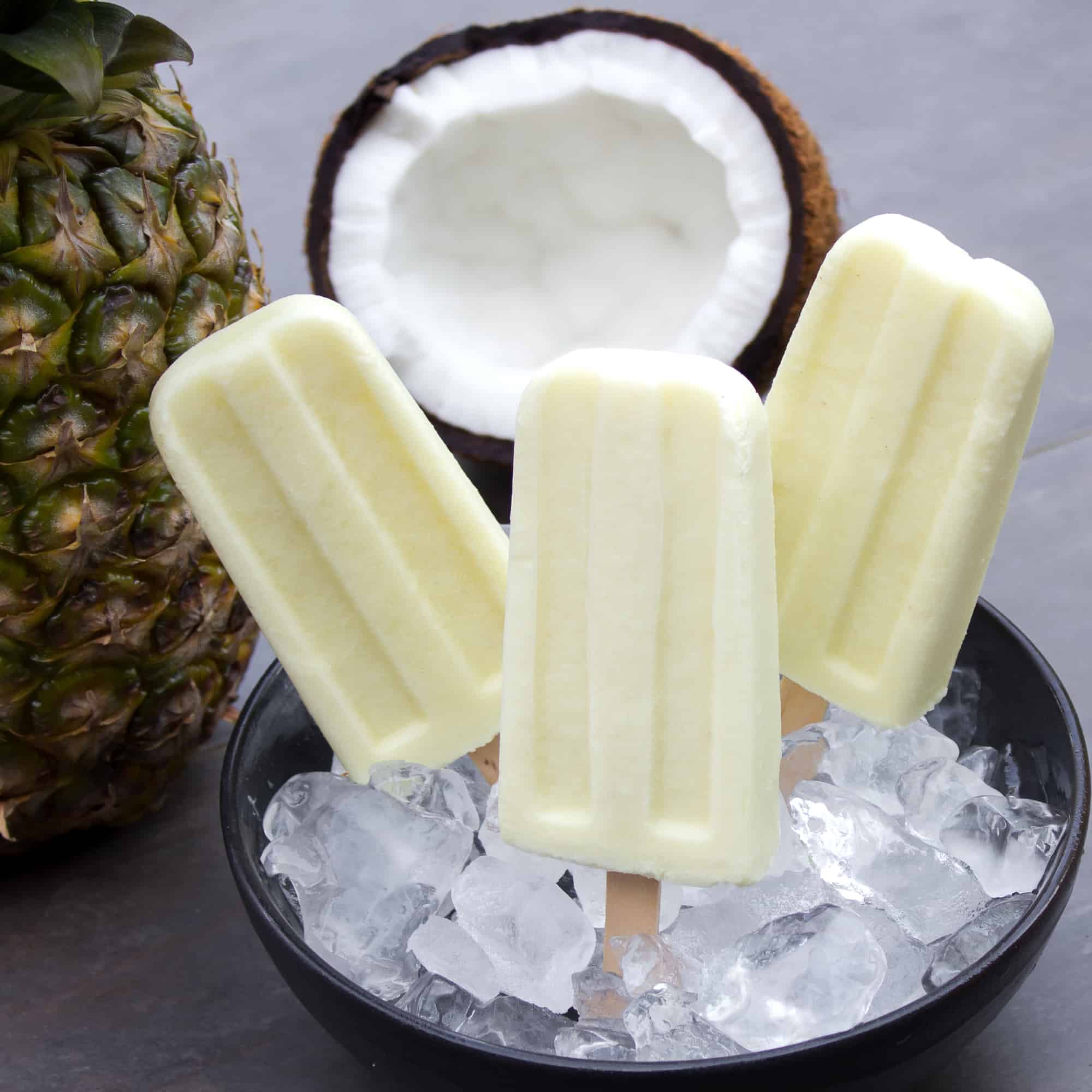 Pina Colada Popsicle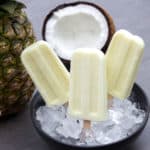 Print
Pina Colada Creamsicle with fresh pineapple, coconut milk, and rum extract. This popsicle is the perfect cool treat on a hot summer day!
Servings: 10 popsicles
Ingredients
2 cups pineapple chunks fresh or canned
1 cup coconut milk
1 1/2 cups whole milk
1/2 cup honey
1/2 tsp rum extract
Instructions
Blend all the ingredients until very smooth and runny.

Pour the mixture into popsicle molds.

Freeze until solid (about 2 hours).

Enjoy them on a hot summer day!