If you enjoy the flavour of a Pina colada then this popsicle is for you! So refreshing for a hot summer day, this frozen treat has those bright tropical flavours of pineapple and coconut.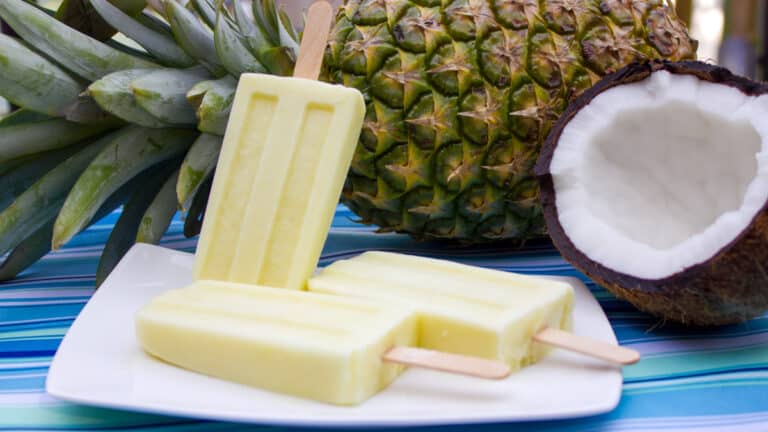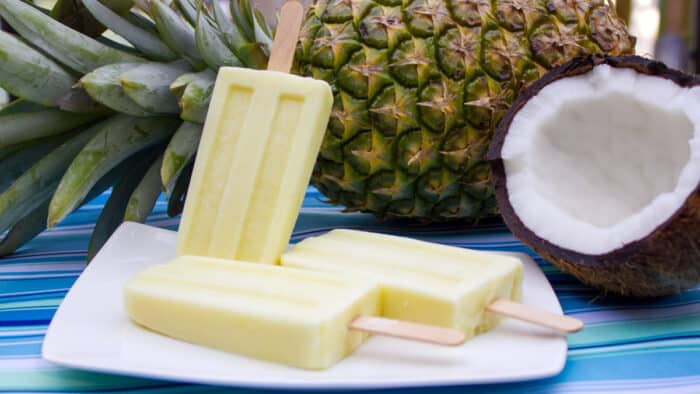 I love making frozen treats during the hot months of summer. Popsicles are refreshing and can cool you down after a nice walk, while you sit out on the deck or lounge by the pool. One of my absolute favourite flavour combinations is pineapple and coconut and these pina colada popsicles will make you feel like you are at an island paradise.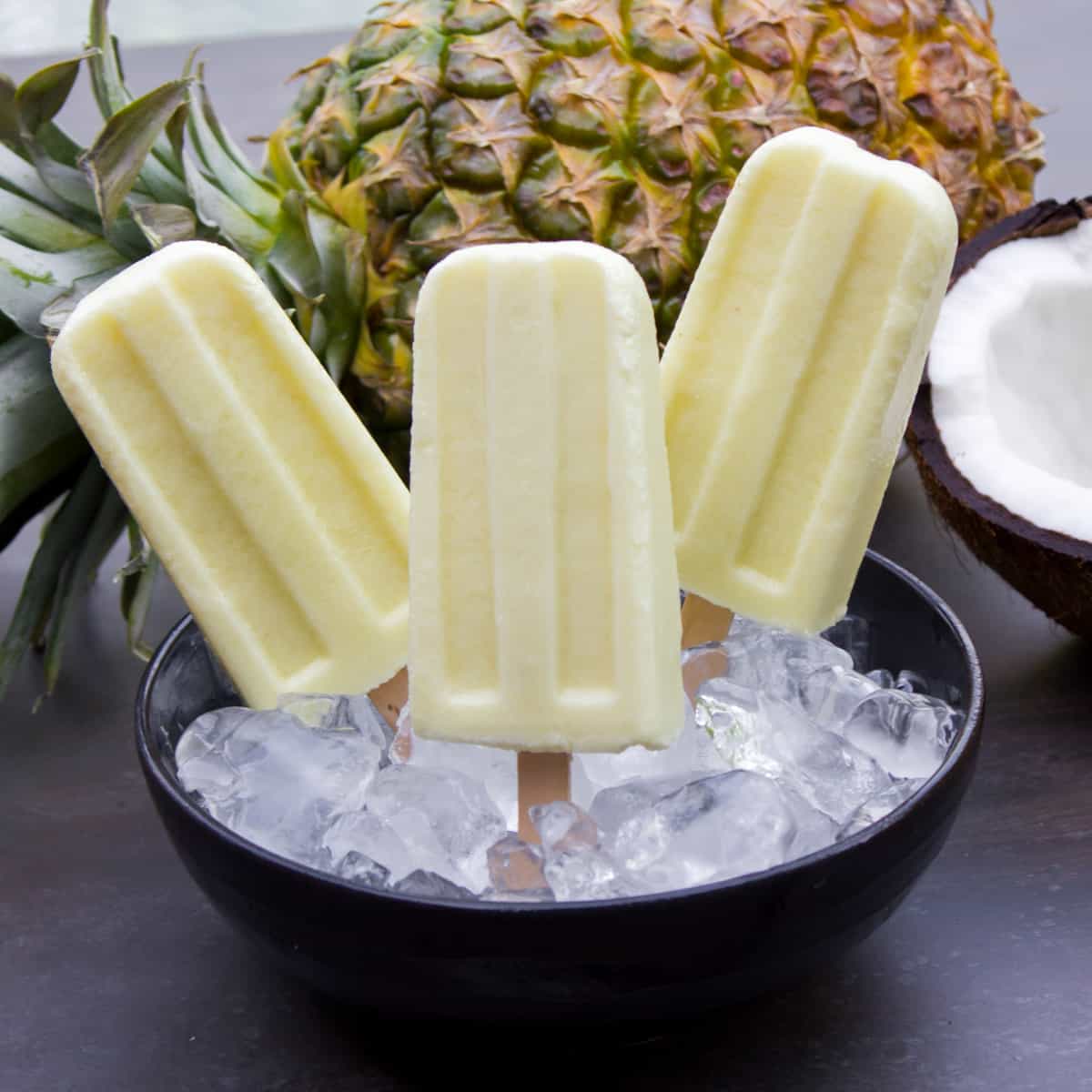 Ingredient Notes
Pineapple – both fresh and canned work great for these popsicles.
Coconut milk – I use canned coconut milk.
Milk – I used 2% milk. The higher the percentage will result in a creamier popsicle.
Honey – this is important to give the popsicles a sweetness. White or brown sugar will also work fine.
Rum extract – You could also use actual rum, but be aware that alcohol will impact the freeze point of these popsicles.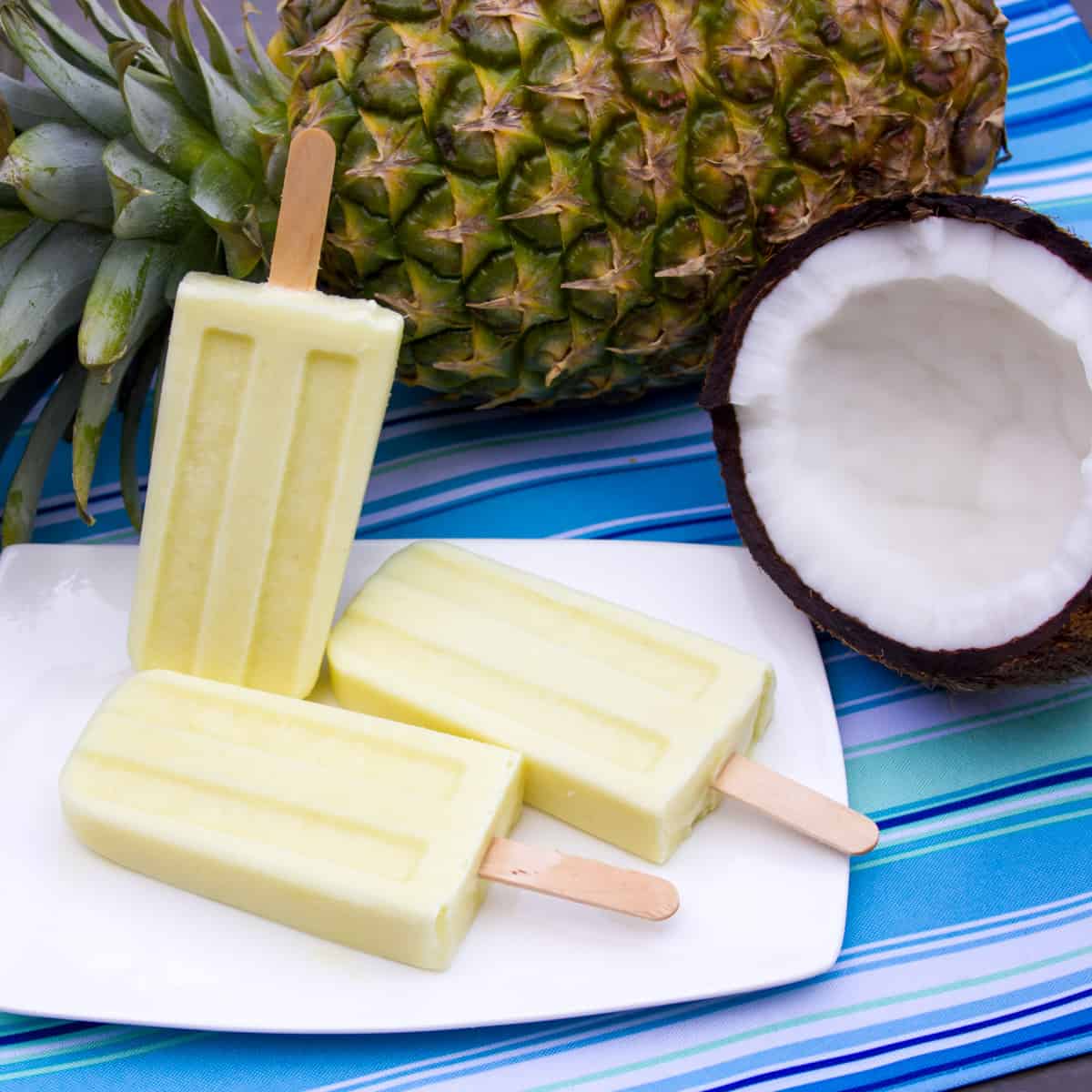 How To Make Pina Colada Popsicles
Making these pina colada popsicles is very simple. Essentially it is a two step process. First – add all the ingredients to a blender and process until smooth. Make sure that there are no much chunks of pineapple in the mixture. The second step is to pour this blended mixture into popsicle molds and place in the freezer until frozen. This should take a minimum of 2 hours and possibly more.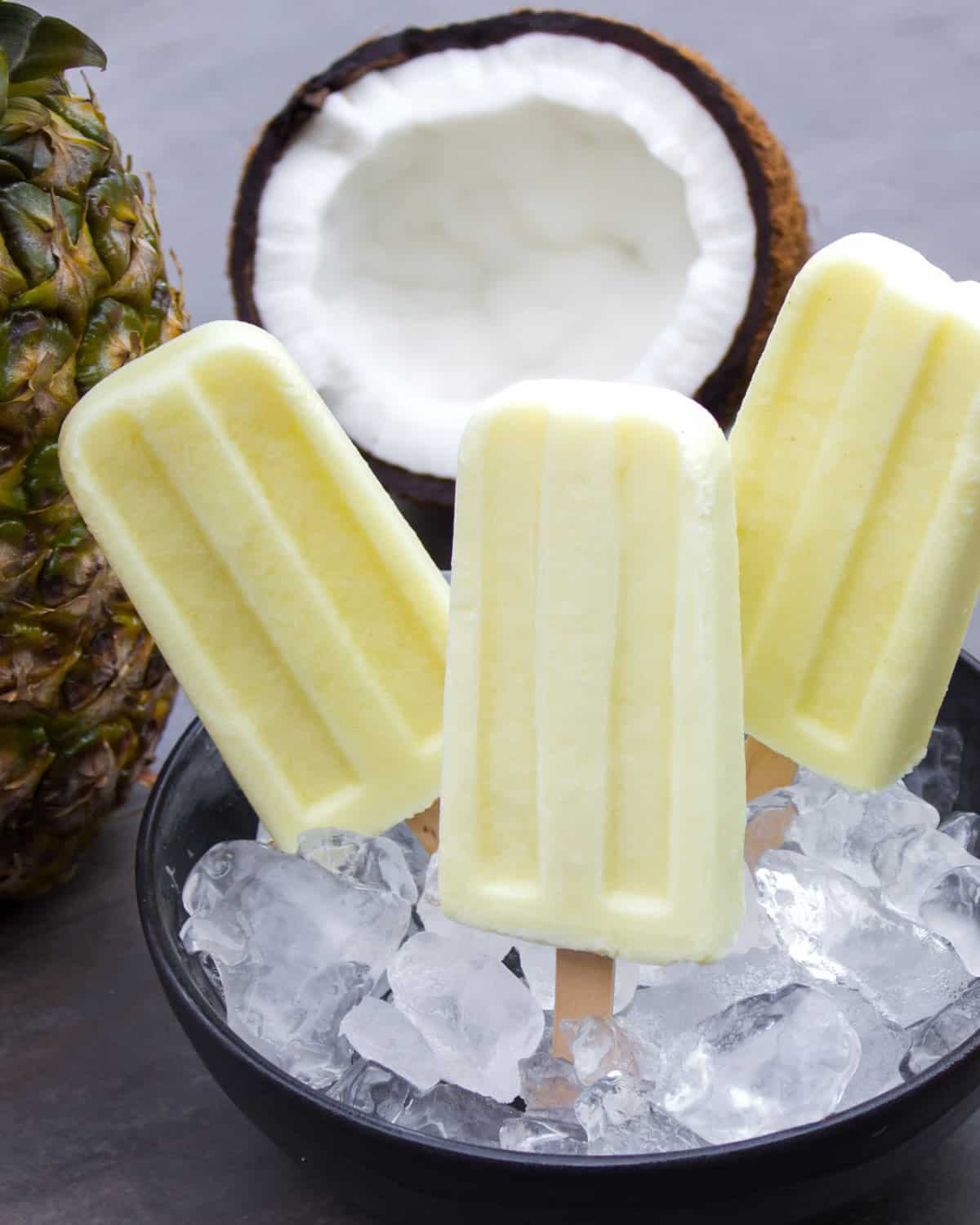 Other Great Popsicle Recipes
I have made many different popsicles. If you love these pina colada popsicles, then here are some more recipes of some delicious frozen sweet treats!
Pina Colada Popsicle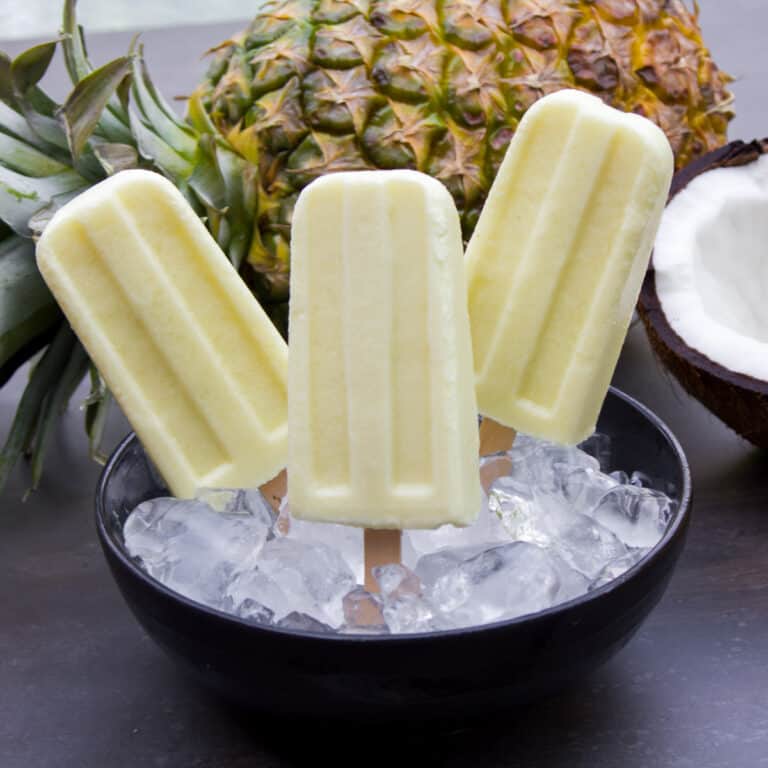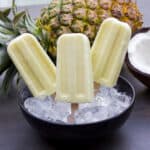 Print
Pina Colada Creamsicle with fresh pineapple, coconut milk, and rum extract. This popsicle is the perfect cool treat on a hot summer day!
Servings: 10 popsicles
Ingredients
2 cups pineapple chunks fresh or canned
1 cup coconut milk
1 1/2 cups whole milk
1/2 cup honey
1/2 tsp rum extract
Instructions
Blend all the ingredients until very smooth and runny.

Pour the mixture into popsicle molds.

Freeze until solid (about 2 hours).

Enjoy them on a hot summer day!
Nutrition
Per serving:
Calories: 146kcalCarbohydrates: 24gProtein: 2gFat: 6gSaturated Fat: 5gCholesterol: 4mgSodium: 18mgFiber: 1gSugar: 22g