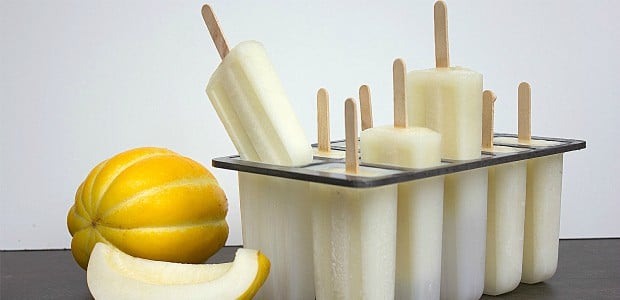 It seems that once a year our local grocery stores begins to stock some new kind of fruit. Some of them are quite exotic and I am totally amazed at the variety of fruit on planet earth. Sometimes I buy a new fruit and have no idea whatsoever how to prepare it. This past week I bought a fruit which has been popping up in local stores around me and it is called a Korean melon.
Korean melon is smaller than a cantaloupe and is bright yellow with linear ridges that go along the outside of the fruit. Doing a bit of research online I discovered that Korean melon is actually completely edible because the skin is extremely thin and the seeds are small. After cutting one open I discovered that what I read was true about the thin skin. I found that the best was to remove the skin from the flesh was with a potato peeler. Yes the rind/skin is that thin. I tried to eat a couple seeds but found them to be a little tougher than I would like. They were nowhere near as tender as cucumber seeds and I will probably not be someone who regularly eats this melon whole. I suppose I am a little bit old school for that, as I like the flesh of the melon cut into little chunks.
The Korean melon looked in colour like a pale yellowish honeydew but tasted a bit more like a cantaloupe. It was quite sweet and there was a lot of flesh that came from such a small melon. I rather enjoyed it and will definitely buy it again. But, I do love melons so I figured that, if it was sweet, I would be sold.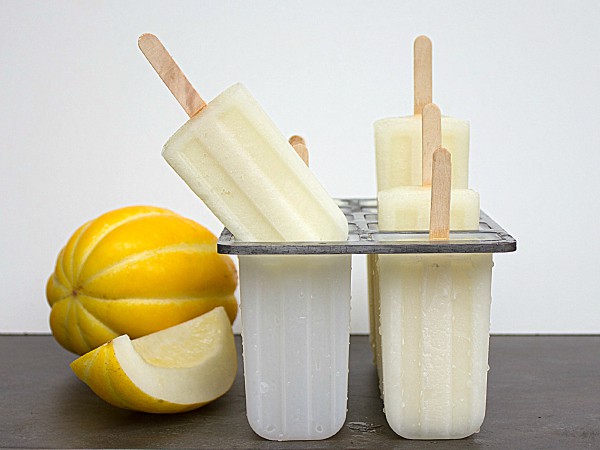 I am hooked on making popsicles ever since I bought this new popsicle mold. There are always some in the freezer. The kids love them and eat a couple each day. Since I have made healthy and fruity ones, so far, I have no problem letting them eat a bunch. Although, I am thinking ahead, to some creamy and less healthy popsicles, I am hoping to make, and maybe then the kids will be limited to one a day.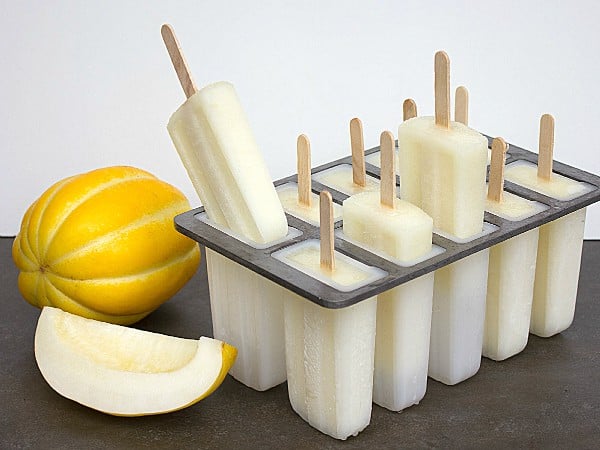 I have had cantaloupe popsicles before so, once I tasted the Korean melon, I knew than it would work nicely in an icy treat. The kids, the whole family actually, was quick to say that this is the best popsicle I have made so far. It is sweet and tastes just like melon, which should not be a surprise, since it is almost all pureed melon.
I have received many inquiries regarding where I got these molds. I spent a great deal of time searching for the exact type of mold. I knew I wanted a classic popsicle shape that used wooden sticks and went from store to store looking for the perfect shape. It seemed like I would be out of luck, as everything was either round, star shaped or something different. I came home and decided to check online to see if I could order what I wanted. It did not take long as I quite quickly found EXACTLY what I was looking for.
It is the Progressive International popsicle mold and I got it from Amazon and the link is here: Popsicle Mold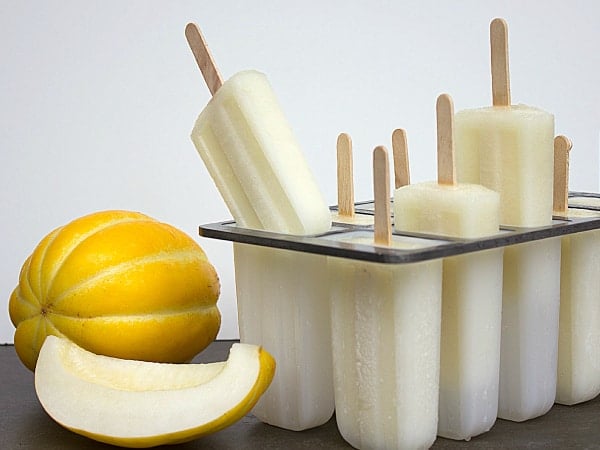 Korean Melon Popsicle Recipe - Frozen Treat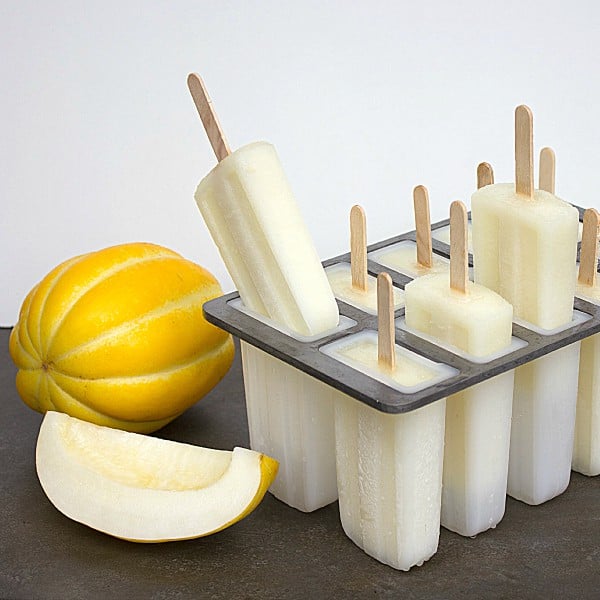 Print
A sweet popsicle that has a sweet melon flavour similar to cantaloupe or honeydew.
Servings: 10 popsicles
Ingredients
2 Korean melons
juice of 1 lime
1/3 cup sugar
Instructions
Peel the skin off the melon using a potato peeler. Halve the melon and remove the seeds and pith. Cut the flesh of the melon into small chunks.

Blend melon flesh with the lime juice and sugar until very smooth and runny.

Pour the mixture into popsicle molds.

Freeze until solid (about 2 hours).

Enjoy them on a hot summer day!