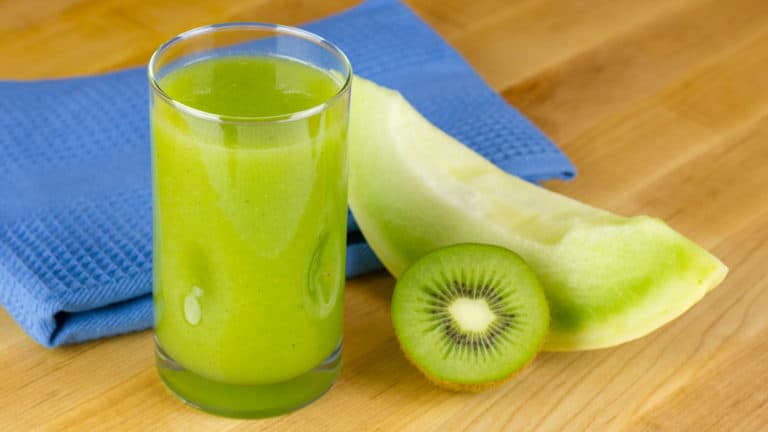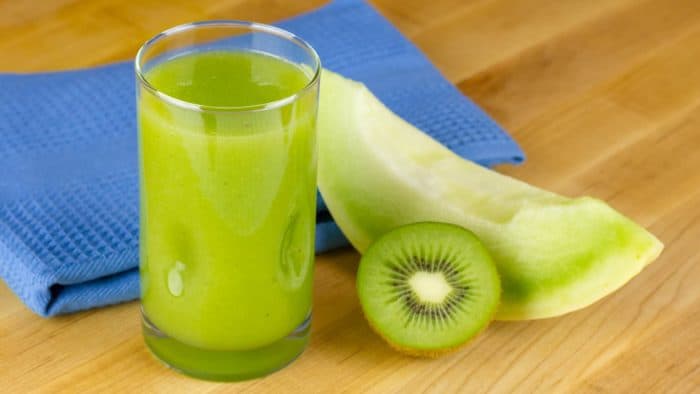 Fresh juice!
Over the years I have made many different types of juices and I enjoy mixing together different combinations to see how they compliment each other to make a nice juice flavour.
Here are a few of my juicing combinations
Today's juice combines honeydew melon and kiwi. One of the things that I look for in a juice is a balance of sweet and tart. The combination of ingredients is perfect for this as the kiwi is nice and tart, but the honeydew is very sweet with that 'melony' (is that even a word – lol) flavour.
I also add a small handful of fresh mint to the juicer. Mint gives the juice a hint of coolness that is almost an aftertaste to the juice. It is so nice!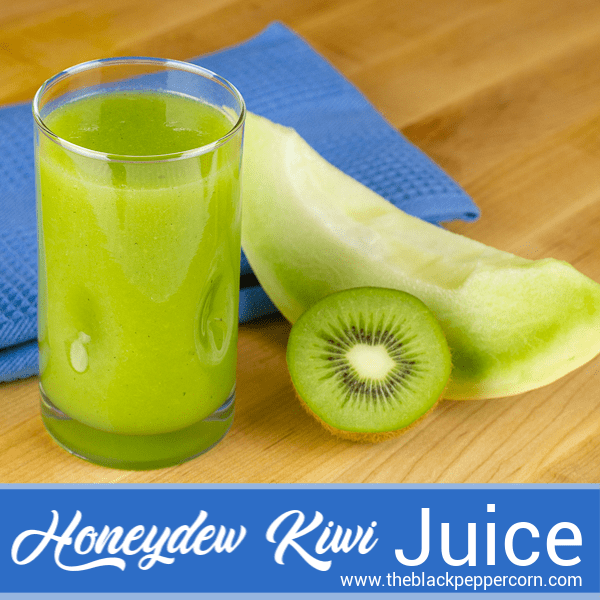 Juicing tip!
Anytime you are juicing fresh herbs, make sure that is not the last ingredient you add to the juicer as there is not a lot of juice extracted from the herbs and it often doesn't run down into the collection container.
Make sure you save some ingredients that produce a lot of juice at the end as this will basically wash the juicer and pull the extracted herb juice down as well.
Honeydew Kiwi Fruit Juice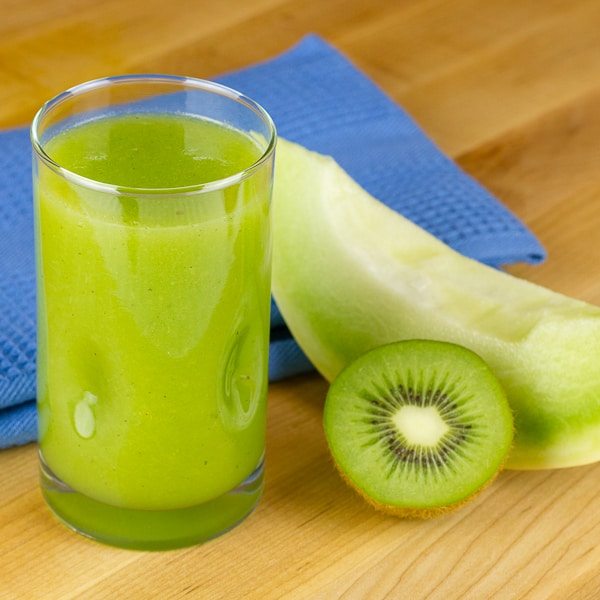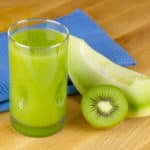 Print
A refreshing fruit juice that is both sweet, from the honeydew melon, and tart from the kiwi. The fresh mint gives the juice a cool twist.
Servings: 500 ml
Ingredients
1/2 large honeydew melon
5 kiwi
handful fresh mint leaves
Instructions
Peel the kiwi and cut into quarters

Cut the melon into slices and remove the skin/rind. Cut the flesh of the melon into cubes small enough to fit into the juicer.

Turn on the juicer and juice the kiwi, then the fresh mint leaves, followed by the honeydew melon.

Stir the juice and serve chilled.