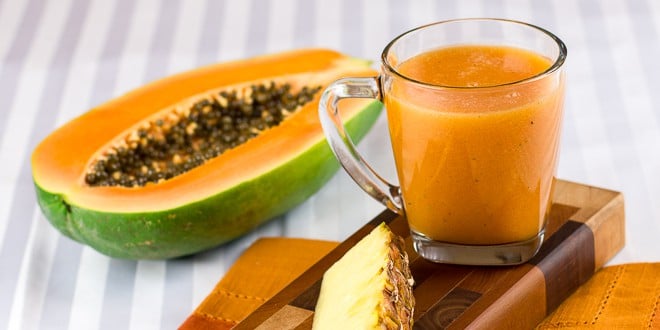 Here is a juice that will give you a taste of the tropics. With each sip of this drink, I imagine myself on some island in the Caribbean, lounging on the sand, feeling the sun beaming down and I hearing the waves lapping onto the beach. This juice is like a vacation in a glass!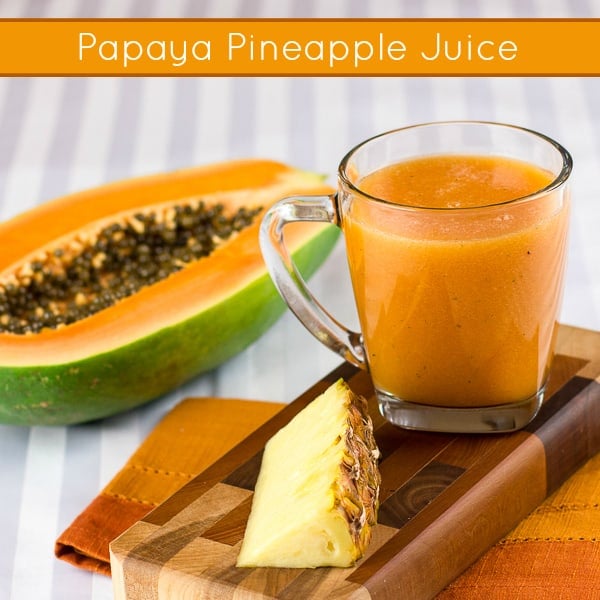 Papaya Pineapple Juice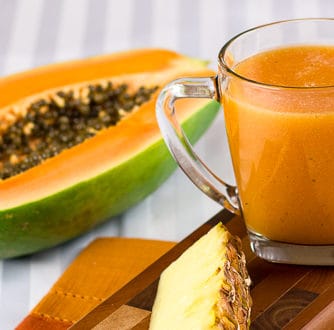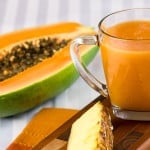 Print
Servings: 500 ml (16oz)
Ingredients
1/2 papaya
1/2 pineapple
1/2 lemon
Instructions
Cut the papaya into slices. Remove the seeds and cut off the skin.

Carve the outer husk off the pineapple and prepare half of the pineapple for juicing.

Chop the pineapple into wedges.

Peel and quarter the lemon.

Juice all the fruits.

Mix well and serve chilled.