Grilled Chorizo and Monterey Jack Stuffed Chicken Breast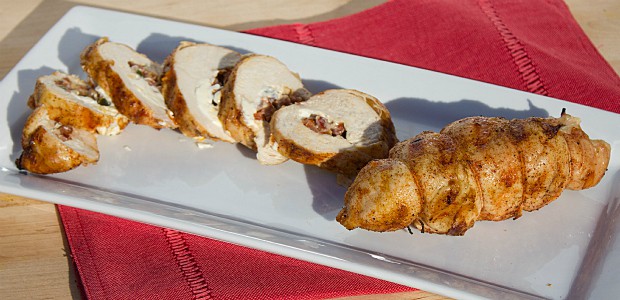 This weekend is an emotional roller coaster for our family. Yesterday was the funeral service for my wife's cousin. She was 34 years old. My wife sang at the funeral service and I co-officiated with a pastor friend. It was a wonderful celebration of her life and also acknowledged incredible grace of God. It was sad to say goodbye.
Tomorrow is my niece's baptism. She 9 weeks old and, as I am typing this post, I am sitting at my brother's table while he is holding his daughter. I have the honour of being godfather. Every time I say that I am the godfather I hear the theme to the Godfather movie in my head. HAHA!
So, this weekend is mixed with grief and joy. The end of life and the beginning of life.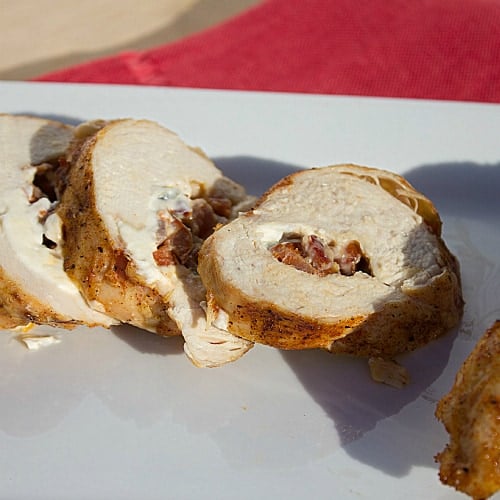 Today's recipe is something I made earlier this week. Chorizo is a type of pork sausage popular in Spain, Portugal, Mexico and some other Latin countries. It is great on its own, but can also be chopped up and added to a dish. Here are a few great dishes with chorizo:
Turkey stuffed with a chorizo stuffing
Scrambled eggs with chopped chorizo and jalapeno
Chorizo hash potatoes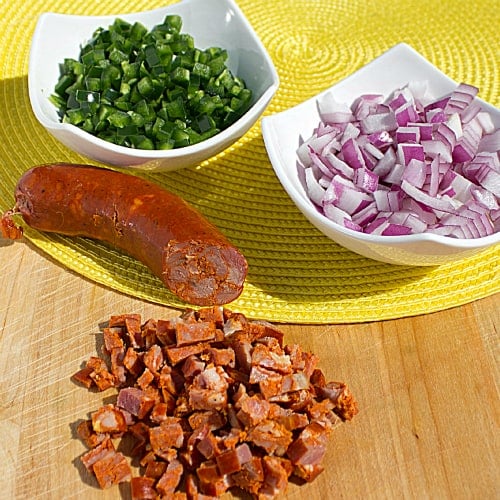 The chorizo I used in this recipe is Spanish chorizo which is already cured and cooked. You could also use raw Mexican chorizo, but just make sure you brown it first in a skillet until fully cooked and crumbled.
These chicken breasts are stuffed with chorizo, onion, jalapeno pepper and cheese. It is full of flavour and is oozy and gooey.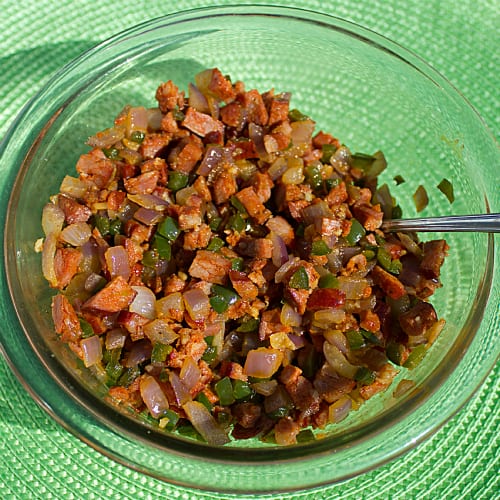 Chorizo makes a wonderful stuffing, providing bags of flavour along with the onion and jalapeno.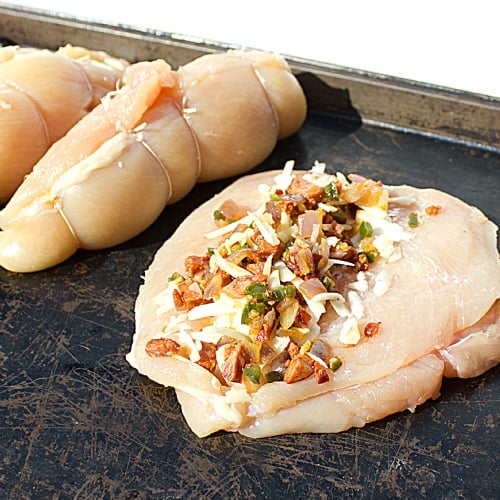 As you butterfly the chicken breast, do your best to not cut through creating any holes. Melted cheese will ooze through any holes.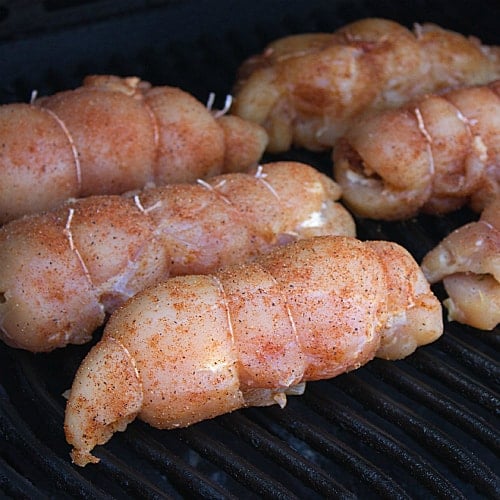 Make sure you tie them up with kitchen twine. It will keep all the stuffing inside while it is on the grill.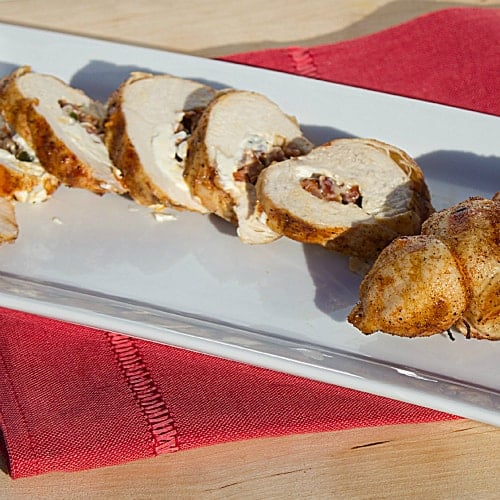 Grilled Chorizo and Monterey Jack Stuffed Chicken Breast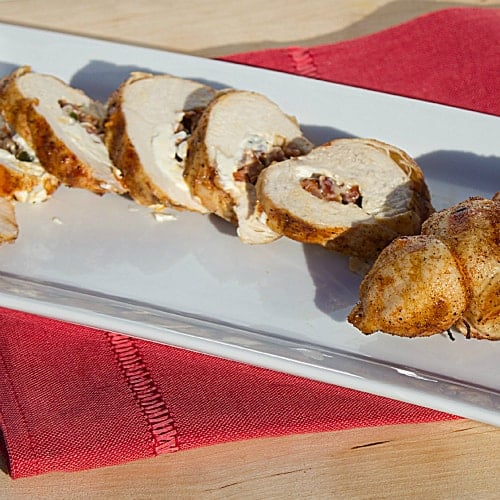 Print
These chicken breasts are stuffed with chorizo, onion, jalapeno pepper, monterey jack and cream cheese. It is full of flavour and is oozy and gooey.
Servings: 4
Ingredients
1 tbsp olive oil
2 link of Spanish chorizo , diced
1 jalapeno pepper , seeded and minced
1/2 red onion , diced
2 garlic clove minced
2/3 cup monterey jack , grated
4 oz cream cheese
4 chicken breasts , boneless and skinless
1/2 tsp salt
1/2 tsp black pepper
1/2 tsp garlic powder
1/2 tsp cayenne pepper
Instructions
Heat the oil in a skillet. Add the garlic, chorizo, onion and jalapeno and cook until tender, about 6-8 minutes. Bring to room temperature.

Butterfly the chicken breast by cutting lengthwise across the width of the chicken breast. Do not cut all the way through, but stop about 1/2 inch before the end. Open the butterflied chicken breast and pound it lightly to flatten it evenly.

Spread 1 1/2 tbsp cream cheese in the middle of the butterflied chicken breast. Scoop some chorizo mixture and grated monterey jack on the cream cheese as seen in the picture above.

Roll the chicken breast over, squeezing the ends together. Keep all the stuffing inside the chicken. Using string, tie up the chicken breast. Do not make it too tight or else the stuffing will squeeze out the ends.

Mix the salt, black pepper, garlic powder and cayenne together. Sprinkle it over the chicken breast.

Grill the chicken breast on medium high heat, turning it every 10 minutes or so. Grill for about 25-30 minutes or until fully cooked. Let rest for 5 minutes before cutting and serving.