Grilled Ham and Cheese on Guinness Bread
A delicious grilled cheese sandwich made with Black Forest ham, cheddar cheese, capers and dijon mustard. The beer bread adds an incredible flavour to this sandwich!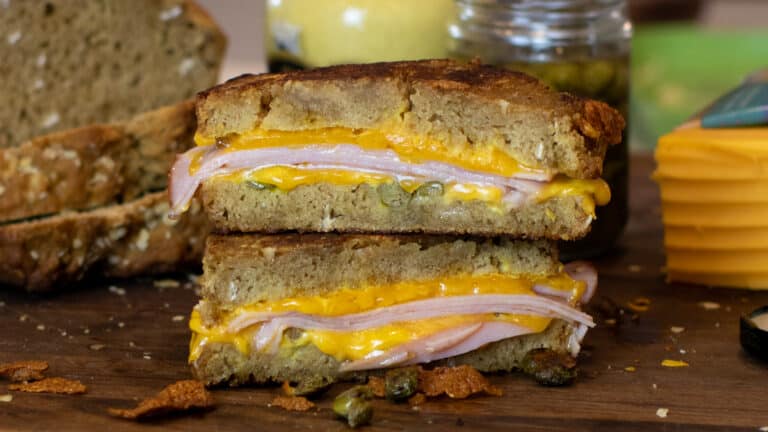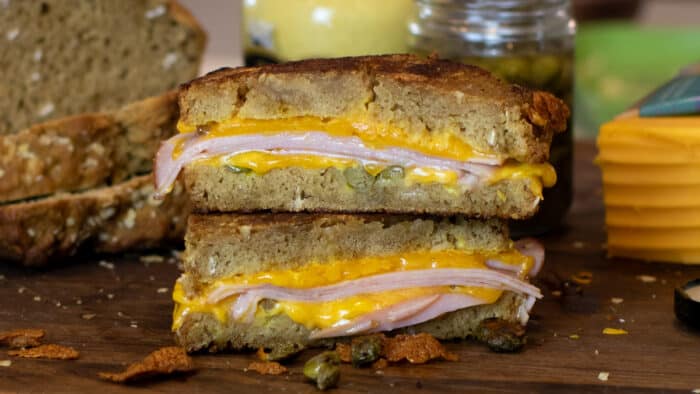 Grilled cheese sandwiches make regular appearances in our house. We all love them, but I always add extra things to mine. Sometimes it is a slice of meat, other times it is pickled jalapeno peppers, and still others it is kalamata olives.
If you want to make a good grilled cheese, you need good cheese and good bread. Maybe you like Wonder bread with Kraft Singles. Not me. I like a good artisan bread and high quality cheese.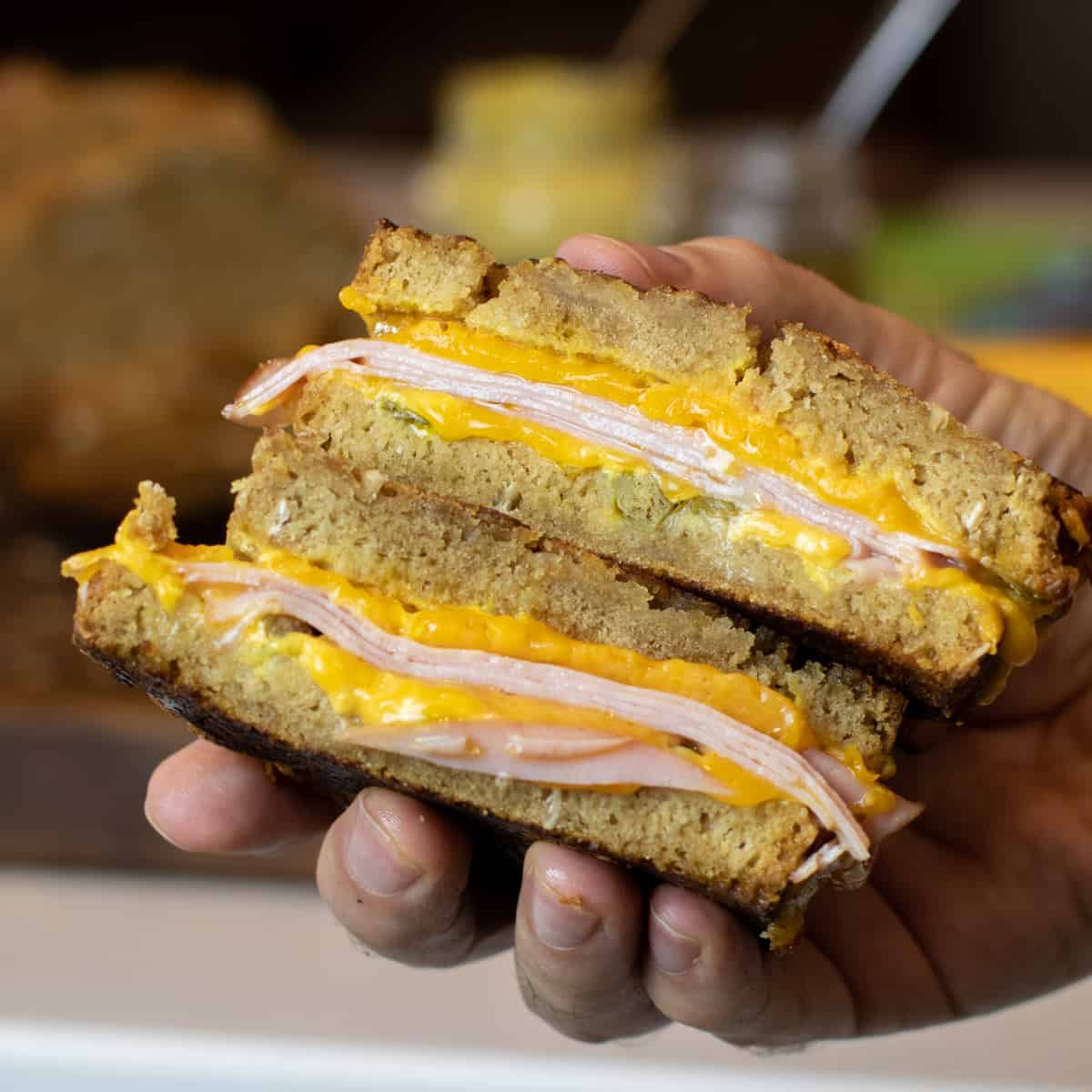 One of my favourite homemade breads is this Guinness Bread. It is dense, packed with flavour and perfect for a grilled cheese. Also, the bread can handle a strong cheese like an extra-sharp cheddar. Add some black forest ham, capers as well as dijon mustard and you have a sandwich you will remember for a long time!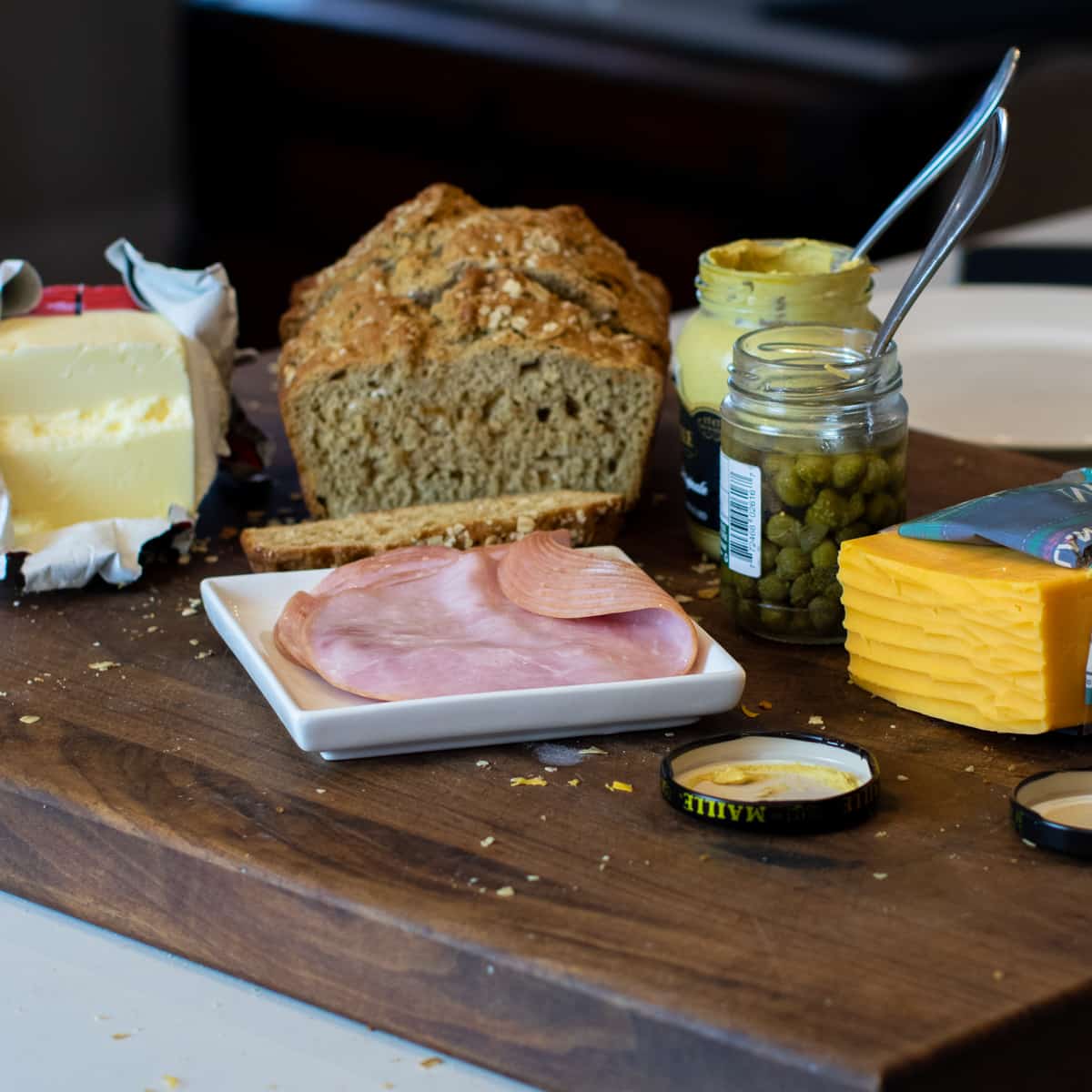 Ingredients You Will Need
Here are the ingredients used for this grilled cheese sandwich.
Guinness Bread – any beer bread will work great for this sandwich. Almost any type of bread (white, whole wheat, etc.) will be good as well.
Butter – while I prefer to use butter, margarine will also work just fine.
Ham – I use Black Forest ham lunchmeat slices.
Cheddar Cheese – this type of grilled cheese is great with old or extra old cheddar, but mild and medium work also.
Capers – adding capers adds a really nice flavour to this sandwich.
Dijon Mustard – any mustard will work, but dijon is ideal.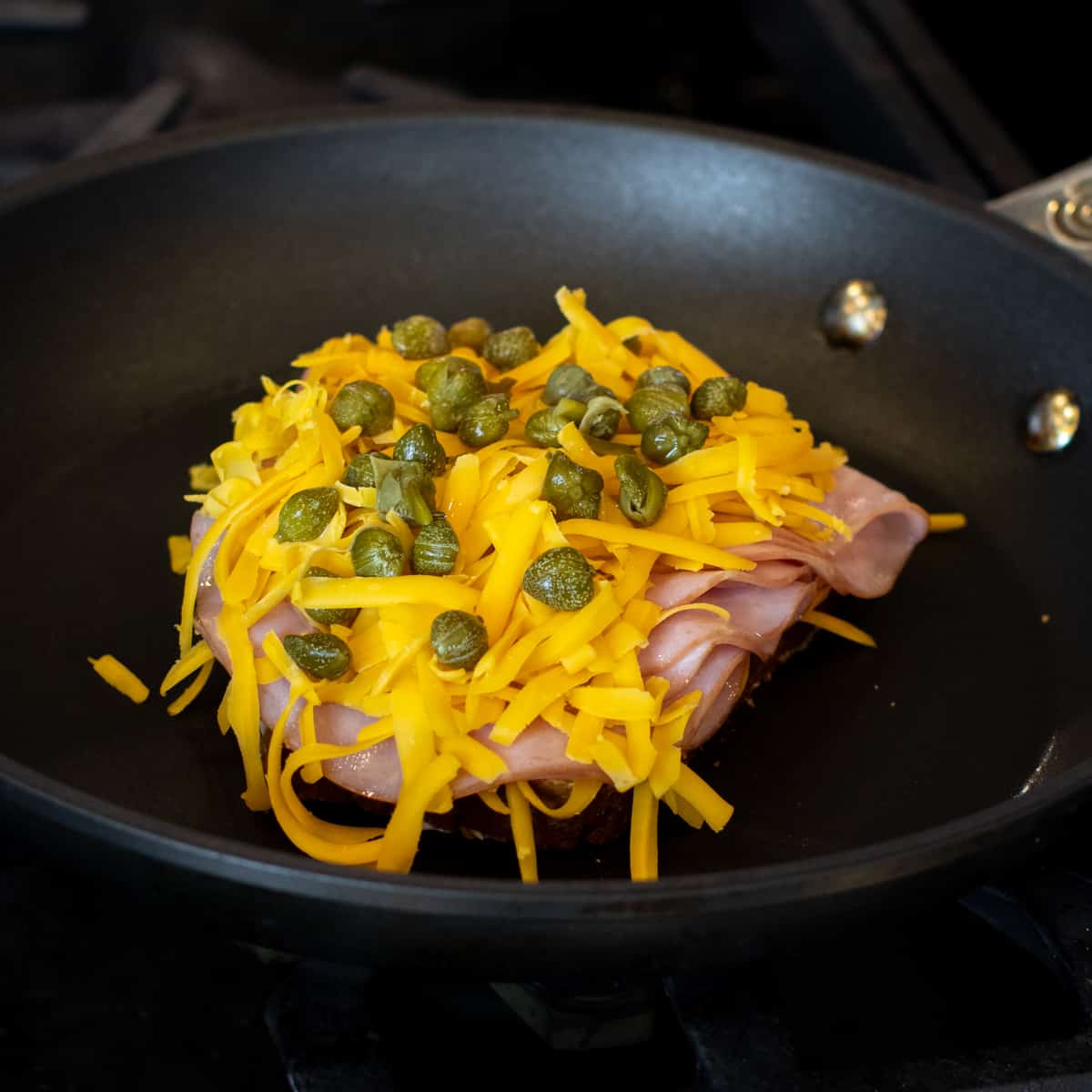 How To Make a Grilled Cheese
Spread butter on one side of a slice of beer bread and dijon mustard on the other side. Place it on a cold frying pan before the heat is turn on.
Evenly spread half of the grate cheese followed by the ham and then spread the remaining cheese on top. Place the capers on the cheese.
Spread the butter on one side of the remaining slice of bread and dijon on the other side. Place on top of the sandwich with the buttered side facing outside.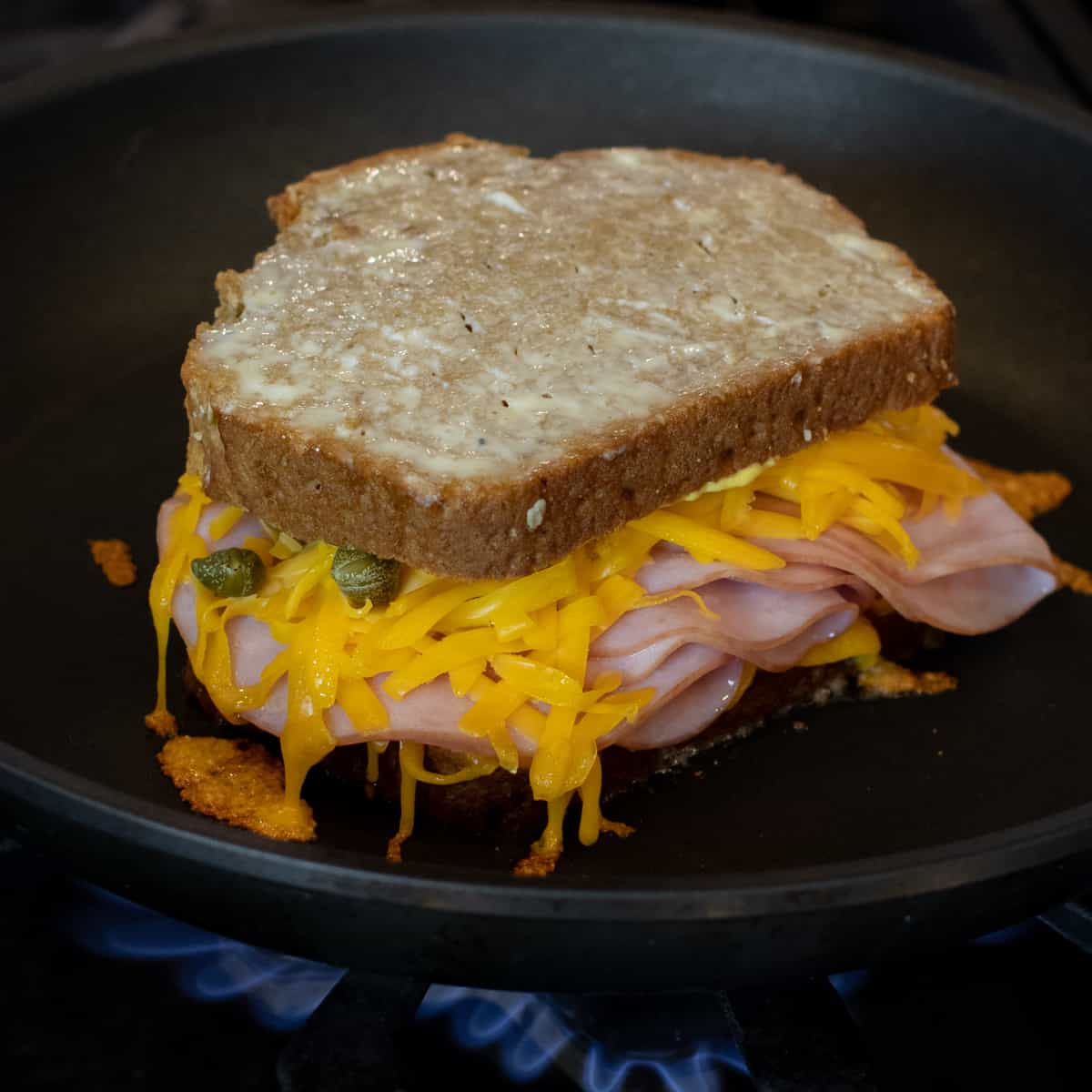 Turn on the heat to medium. Let the sandwich cook. The butter will melt on the bread and toast it. After a few minutes, gently lift one corner of the sandwich up to see how browned the bread has gotten. Once it is toasted and golden brown, Flip the sandwich over.
Expert Tip: Flipping the grilled cheese can be a treacherous task as the grate cheese and capers can fall out. I lift it and flip is carefully, often holding the top side will one hand ensuring everything stays inside.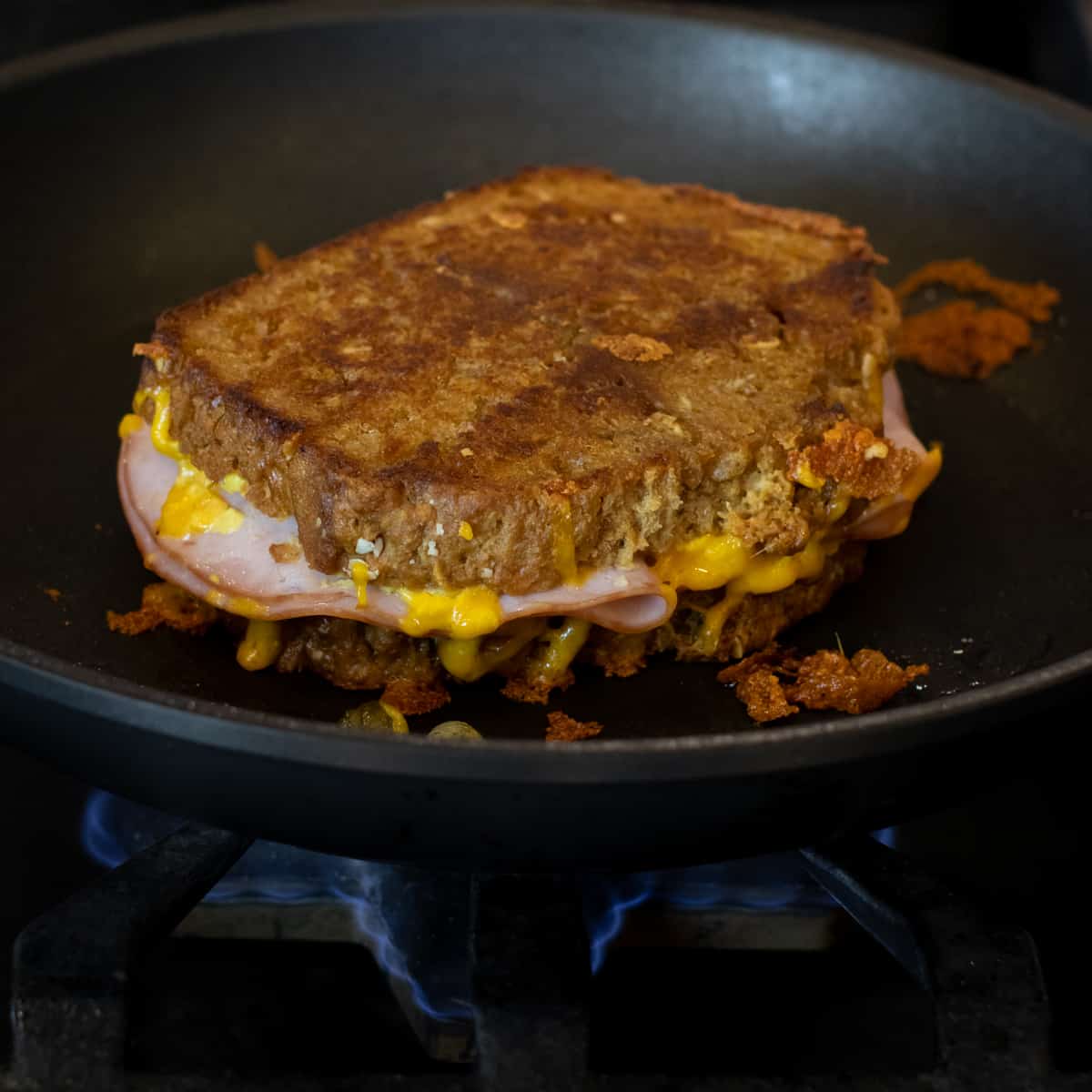 Once flipped continue to cook until toasted and golden brown on the other side. Since the frying pan is already nice and hot, this side will toast much sooner.
If the cheese isn't melted, turn the heat down to a low or medium low. Continue cooking for a couple more minutes, even flip again if needed.
After the bread is nice and golden and the cheese is melted, the sandwich is ready to come out of the frying pan. Cut it in half and serve it warm!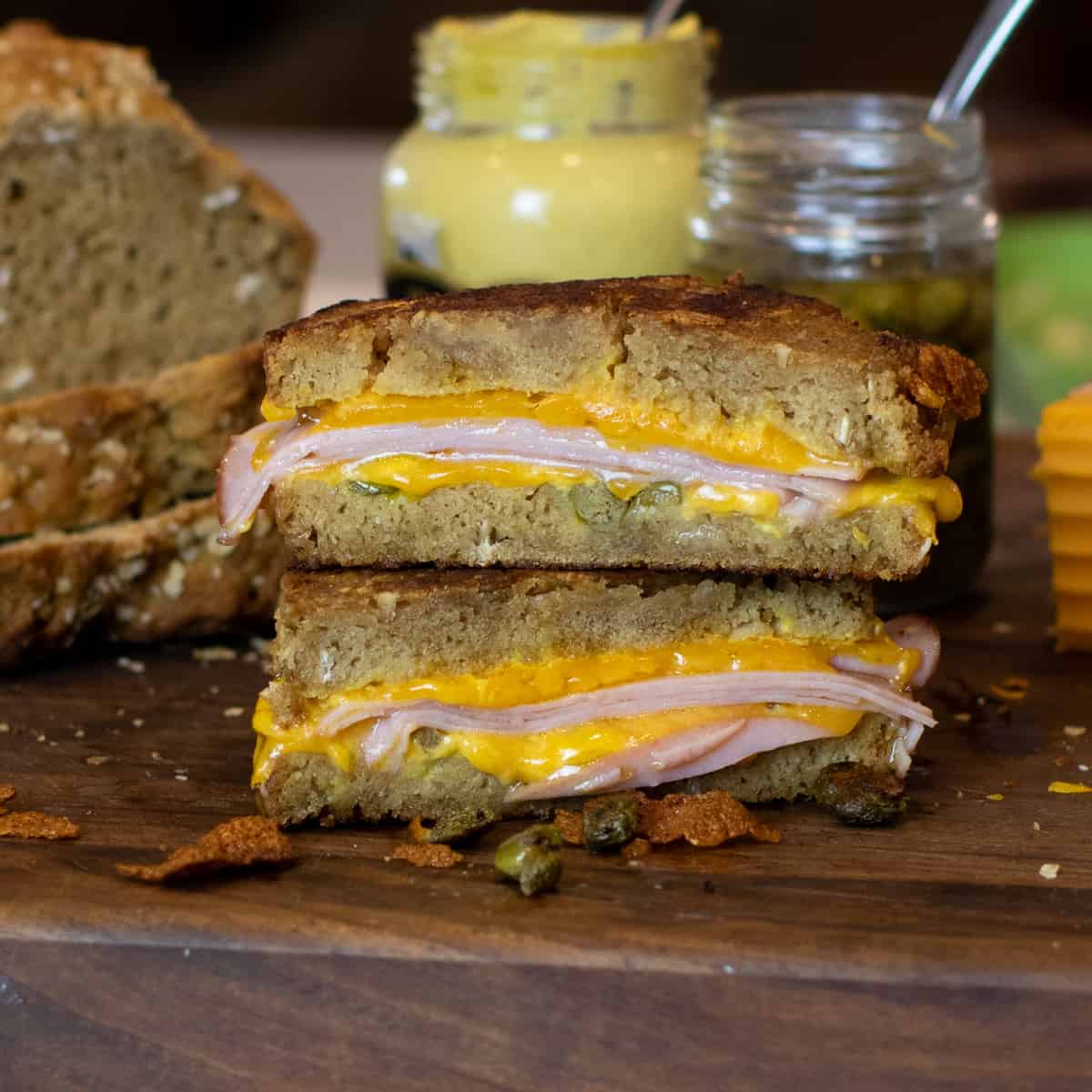 Grilled Ham and Cheese Sandwich with Beer Bread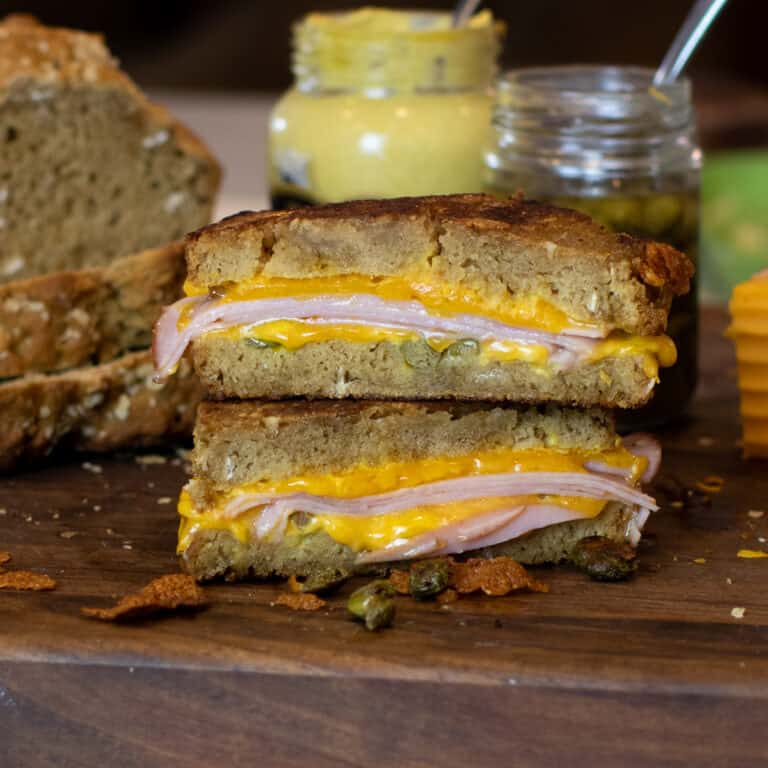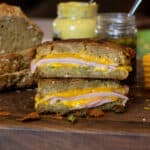 Print
A grilled cheese sandwich made with Guinness bread. The sandwich has ham, cheddar cheese, capers and dijon mustard.
Servings: 1
Ingredients
1 tbsp butter
2 slices beer bread
3-4 slices ham
1/2 cup grated cheddar cheese
2 tsp capers
1 tbsp Dijon mustard
Instructions
Spread butter on one side of each slice of Guinness bread and spread dijon mustard on the other side.

Make the sandwich with the ham, cheese and capers in the slices of bread with the butter facing out.

Grill the sandwich on a skillet or griddle over medium heat until golden brown and the cheese is oozing out.

Serve hot.
Note: This was originally posted in 2012 but updated in 2022 with new information