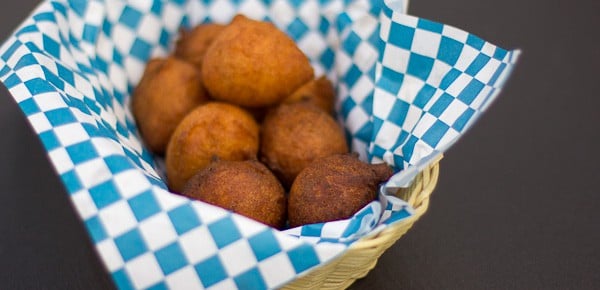 Some things do not get the credit they deserve while things around them get all the fame and glory. Just think of an elite quarterback. He would be nothing without a great offensive line. But the O-line does not usually get the recognition. Instead the QB does. Sure the QB may be great and all, but he is just part of an effective offense.
Where am I going with this? There are some foods that also do not get the main attention. They may be a side dish to something better, something more exciting. But that does not mean this little unknown/unloved side is not good. Today, I want to talk about one such food – the hush puppy!
Being from Canada, I am not sure where I tasted my first hush puppy. That is unfortunate because they are truly amazing. These are little deep fried cornbread bites and I love them. Sure they are usually next to some amazing food like fried chicken, catfish, shrimp and more. Hush puppies are so good though, that I could eat them on their own!
Like any popular recipe, there are as many versions as there are cooks. Some like them sweet and some like them savory. This recipe for hush puppies is on the sweeter side, but they are nowhere near as sweet as a doughnut.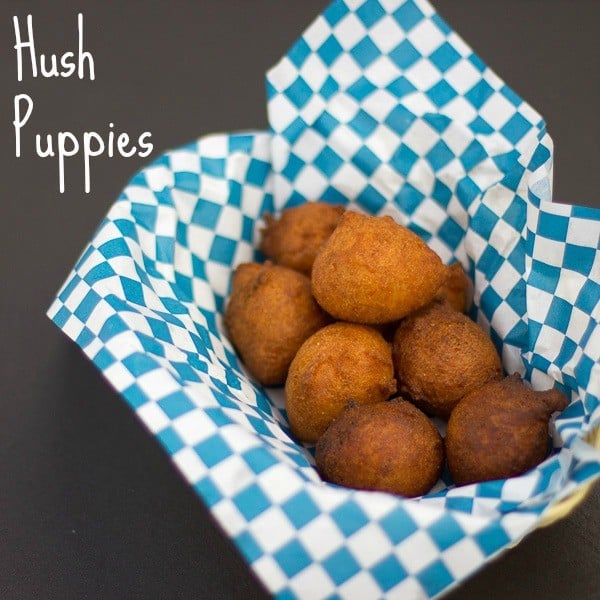 Hush Puppies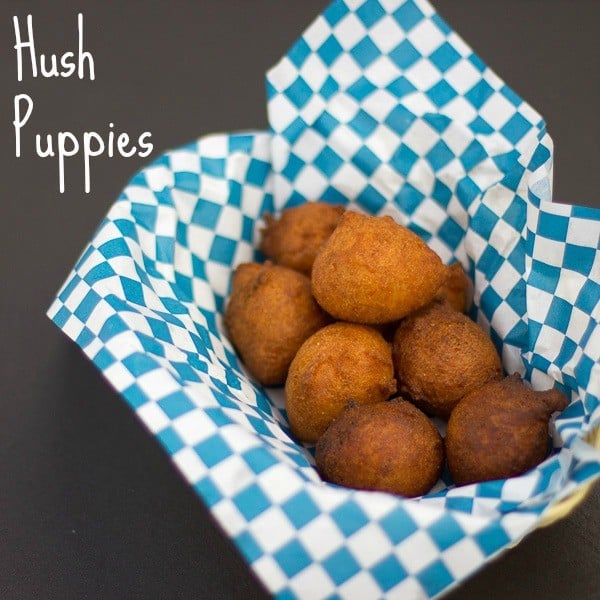 Print
Servings: 24
Ingredients
1 cup corn meal
1 cup flour
4 tsp baking powder
1/2 tsp salt
1/4 cup sugar
1 egg
1 cup milk
1/4 cup oil
oil for frying
Instructions
In a bowl, whisk together the corn meal, flour, sugar, baking powder and salt.

Mix in the egg, milk and oil until well combined.

Heat 2 inches (minimum) of oil to 375F.

Drop large spoonfuls of the hush puppy batter into the hot oil. Do this carefully and slowly so the oil does not splash or splatter.

Once the hush puppy has browned on one side, turn it over to brown the other side.

Remove from the oil once the hush puppy is nice and golden brown, usually after a few minutes.

Drain and cool briefly on a paper towel.
Notes
Fry the hush puppies in small batches, around 6-8 per batch. This helps to keep the oil from cooling too much and helps prevent the hush puppies from sticking together while frying. Also, let the oil come back up to 375F between batches.