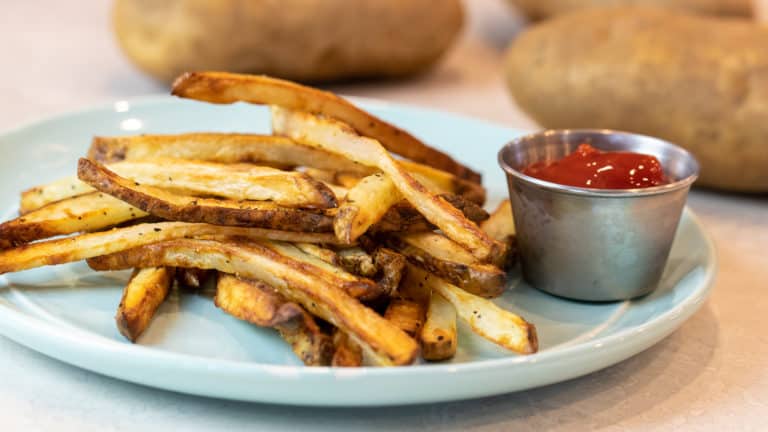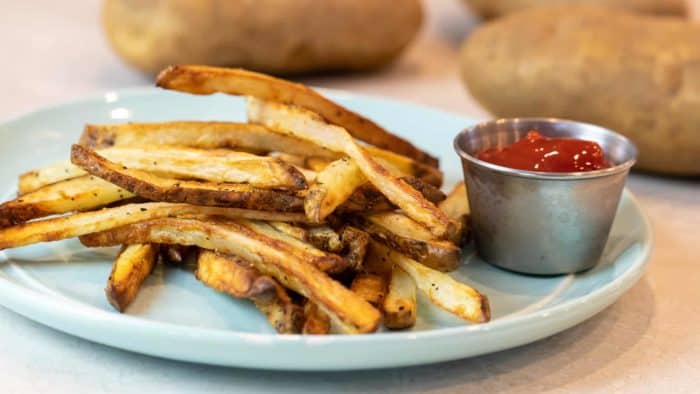 I absolutely love french fries. Fresh cut homemade fries are so good and I crave them all the time. While I do have a deep fryer, I have been trying to reduce how much deep fried foods I eat. While I do not plan to eliminate deep fried completely, I am looking for ways to cook food, that tastes like deep fried, but is not as greasy.
I have been wanting to get an air fryer for a while, since these small kitchen appliances are able to fry food with minimal oil. Sure it is not the exact same as deep frying, but the result is pretty close!
Recently, I received the new CrispLid from Mealthy. Thanks Mealthy for the gift! This product will basically turn your electric pressure cooker into an air fryer. This lid works with many different brands of electric pressure cookers including Mealthy, Instant Pot and more. It comes with a basket that you put in the pressure cooker pot. The lid goes on top which contains the heating element and fan.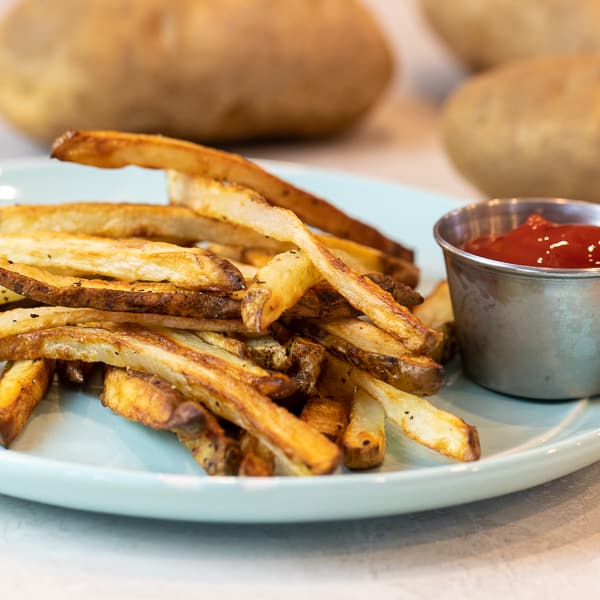 I make french fries all the time, so I was eager to make fries using the CrispLid. I love that an air fryer will make fries using a fraction of the oil that a deep fryer will use. I used 1 1/2 tablespoons of oil for one russet potato.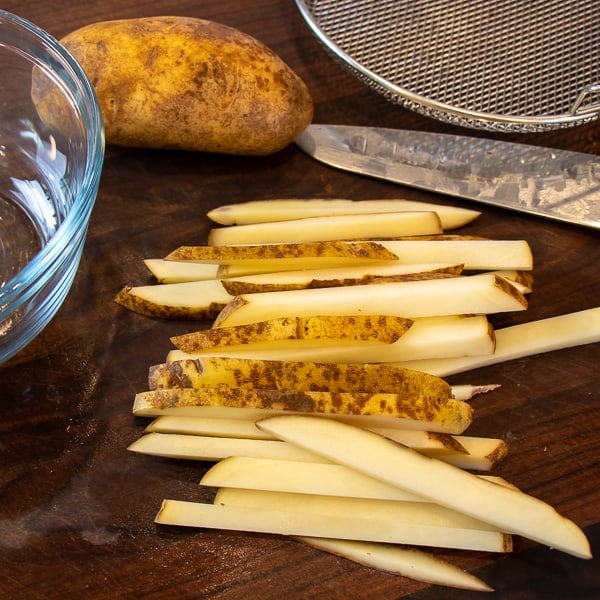 Russet potatoes are my favourite to use for french fries. Since they are high in starch, they result in a perfect fluffy french fry. To prepare the potato for air frying, Cut it lengthwise into 1/2 inch sticks. While, you can peel the potato, I don't bother. The skin does not impact the taste or flavour. Plus, I actually prefer the look and presentation of the fries with the skin on.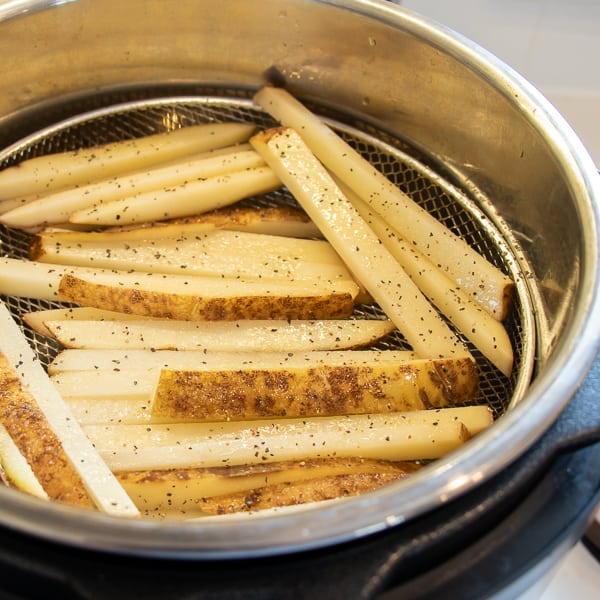 Toss the cut potato in the oil and sprinkle with salt and pepper. Place the potato sticks evenly in the air fryer basket. The air fryer I use has a basket that is just large enough for frying one russet potato. You want to ensure that the fries are one layer. If the fries are piled on top of each other, the ones underneath will not cook very well and will not crisp up much.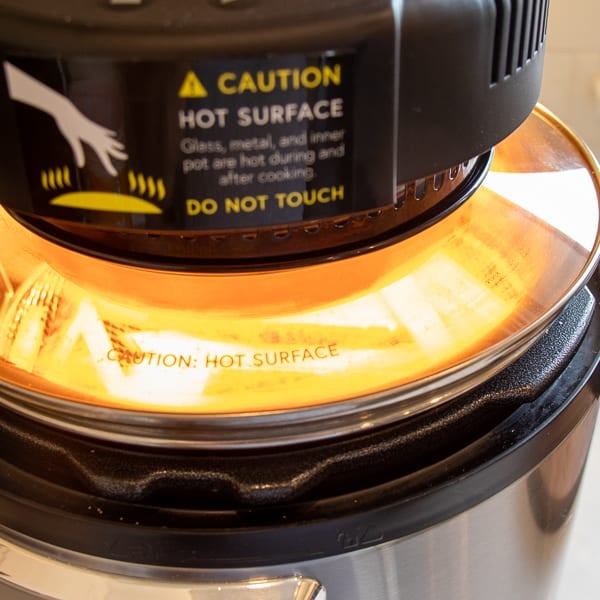 Set the air fryer to cook at 400F for 10 minutes.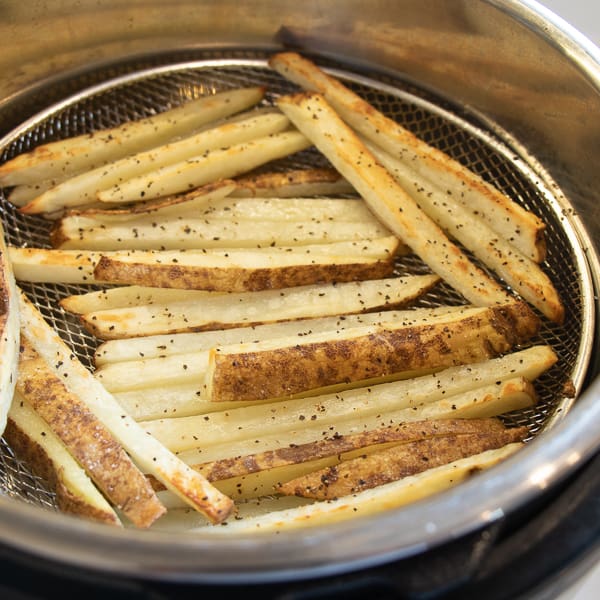 Once the air fryer has finished cooking for 10 minutes, Remove the lid and flip the fries over. Put the lid back on and set the air fryer to cook for another 10 minutes at 400F.
Some air fryers crisp the underside pretty well and flipping may not be as necessary.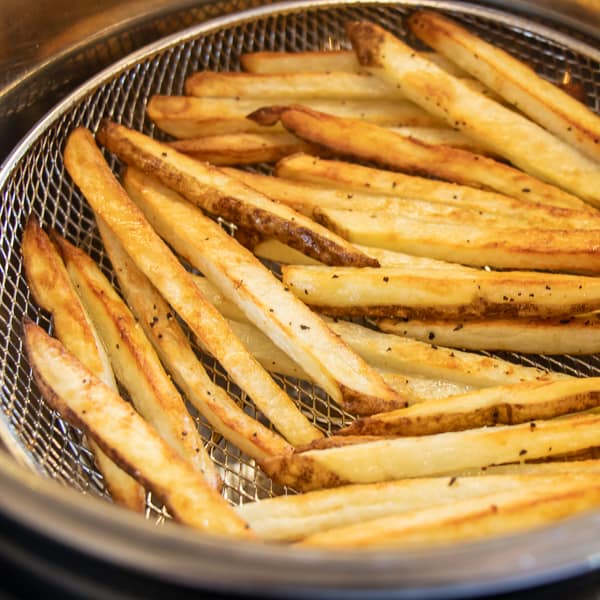 Once finished, remove the lid. The fries will be finished cooking, but if the underside is not as crispy as you would like, you could flip them one more time and cook at 400F for another 2-3 minutes.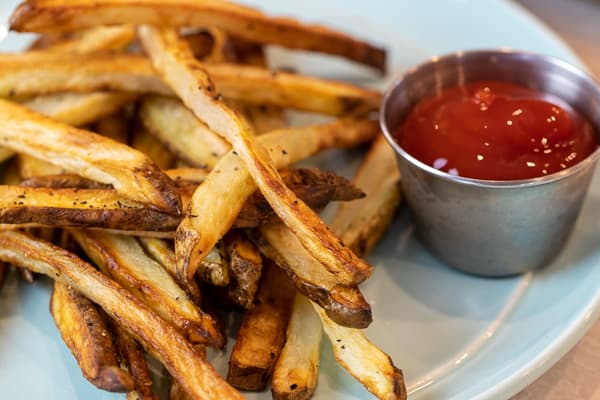 Air fried french fries taste really good and shockingly close to deep fried fries. The outside of the fries can get nice and crispy, while the inside is light and fluffy. Honestly, they are so good and I just love that they use very little oil.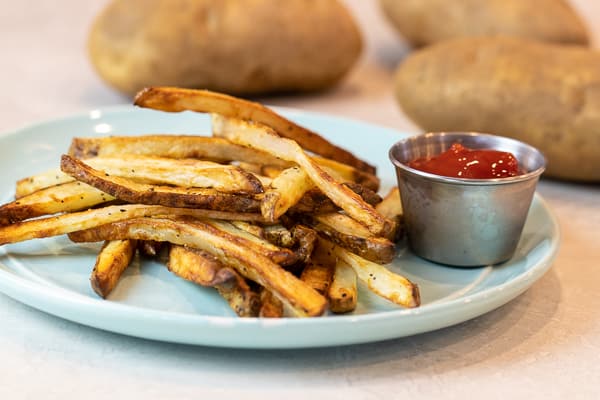 Check out these other air fryer recipes:
Disclaimer – Mealthy provided me with the CrispLid. All the views expressed above are my honest reactions after using the product. This post contains affiliate links.
Air Fryer French Fries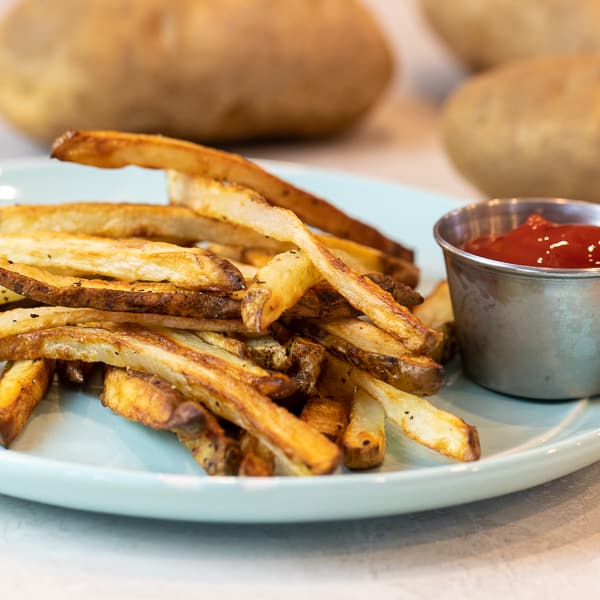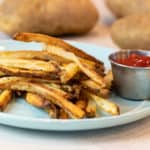 Print
Easy instructions for how to make french fries in an air fryer. Crispy and tastes just like deep fried but this recipe uses very little oil. Russet potatoes make the perfect french fries.
Servings: 1 serving
Ingredients
1 large russet potato
1 1/2 tbsp oil
1/4 tsp salt
pinch pepper
Instructions
Cut the russet potato into 1/2 inch sticks. Toss with oil and sprinkle with salt and pepper.

Place the cut potato evenly in the fryer basket.

Set the air fryer to cook at 400F for 10 minutes.

Once finished cooking, flip the fries over and set the air fryer to cook for 10 more minutes.

Serve.