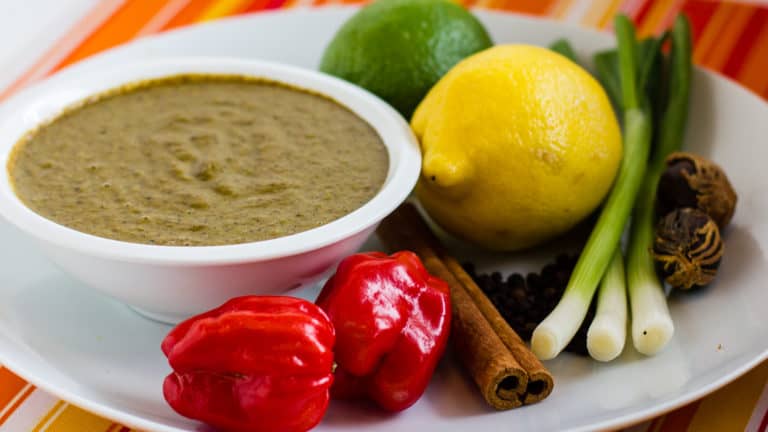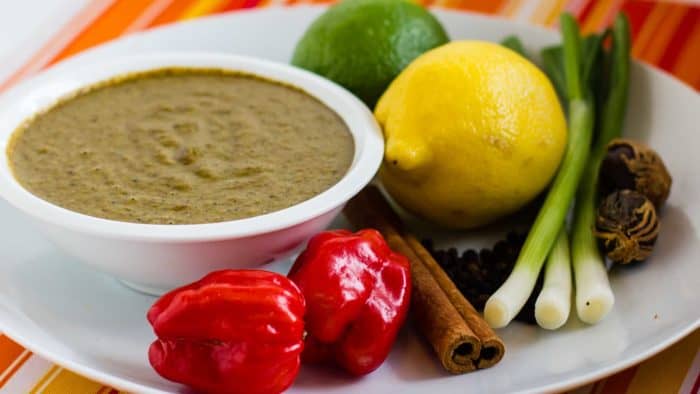 Jerk is one of those amazing flavor combinations that is so distinctive that you can often identify it with one bite. Jerk is truly Jamaican, but originates from Western Africa. When slaves were brought to Jamaica, they used local ingredients to make a similar flavor, producing the jerk seasoning we know today.
One of those ingredients is the scotch bonnet pepper. One of the hottest peppers in the world and similar to habanero peppers, scotch bonnet peppers are commonly used in Jamaican cuisine and give the food some real heat.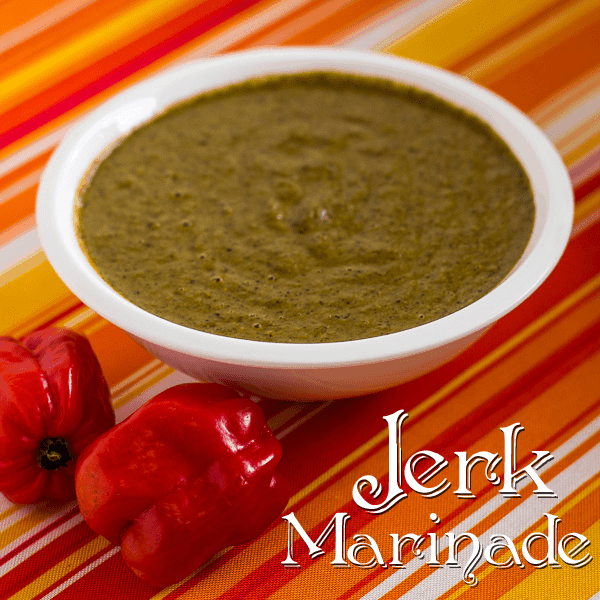 Even though everyone has their own jerk recipe, common ingredients include allspice, ginger, onions, lime, cinnamon and more. Jerk is great as a marinade for chicken, seafood, pork, beef and more. Excellent both on the grill and cooked in the oven, jerk seasoning adds deep flavor with some strong heat.
If you are looking for how to cook jerk chicken in the oven, then check out this recipe: Oven Baked Jerk Chicken
For grilling chicken drumsticks, marinate in the jerk marinade and follow these instructions: How to Grill Chicken Drumsticks on a Gas Grill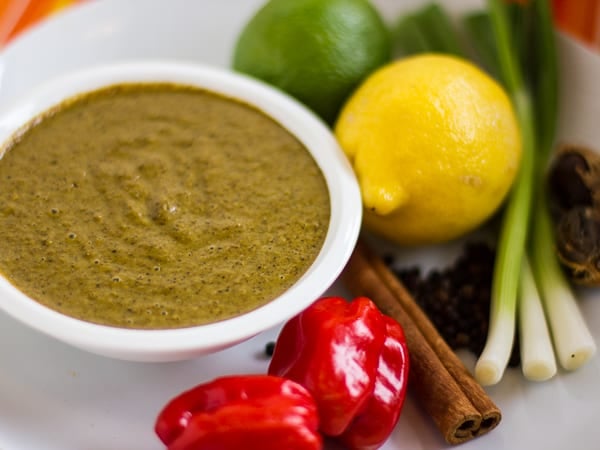 Jerk Marinade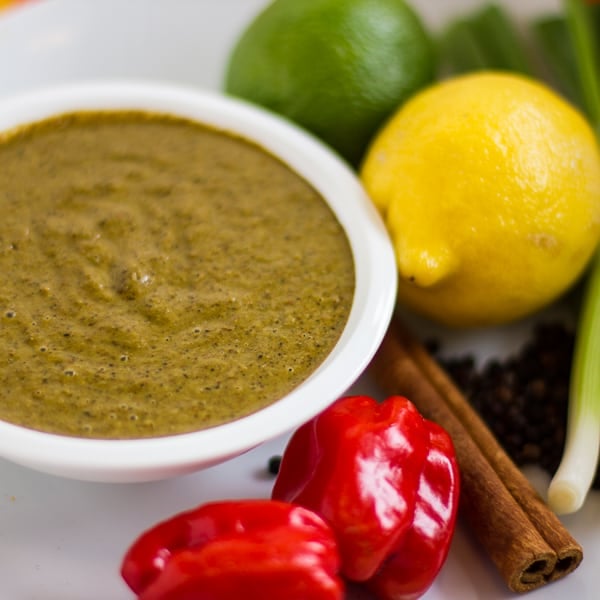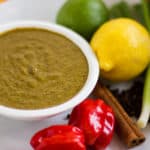 Print
Easy jerk marinade that is great for grilling or baking chicken, shrimp, fish, pork, steak and more. Scotch bonnet peppers, green onions, allspice and more!
Ingredients
8 green onions , including green part
5 garlic cloves
1 inch piece ginger , peeled
2 scotch bonnet peppers , with seeds
3 tbsp oil
2 tbsp soy sauce
juice of 2 limes
juice of 1 lemon
2 tbsp brown sugar
2 tsp ground black pepper
2 tsp allspice
1 tsp cinnamon
1/2 tsp nutmeg
1 tsp salt
Instructions
Blend all ingredients until smooth.

Marinate meat for at least 1 hour (preferably 2 or 3) before cooking.

Use on chicken, seafood, pork or beef. Great for grilling or coking in the oven.