This jerk chicken is packed with flavour and very easy to make! The jerk marinade is made with fresh ingredients. You could use either bone-in or boneless chicken.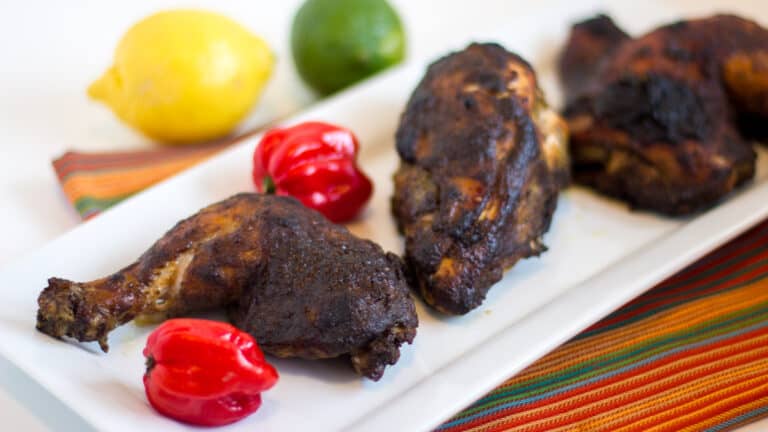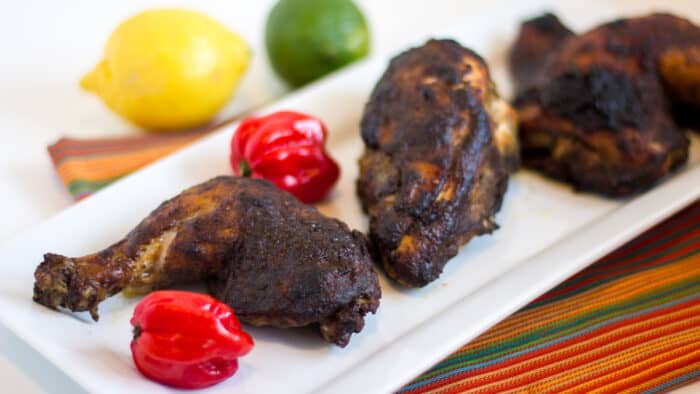 The other day I shared with you my jerk marinade recipe. Jerk seasoning has wonderful bright and fresh flavors with some strong heat from scotch bonnet chili peppers. I often use a jerk marinade when I'm grilling, and it is amazing on pork, seafood, chicken and even steak.
Last week though, when I made the marinade, there was still a pile of snow around my gas grill. I decided, this time, to use the oven to cook the chicken. Wow, was it amazing!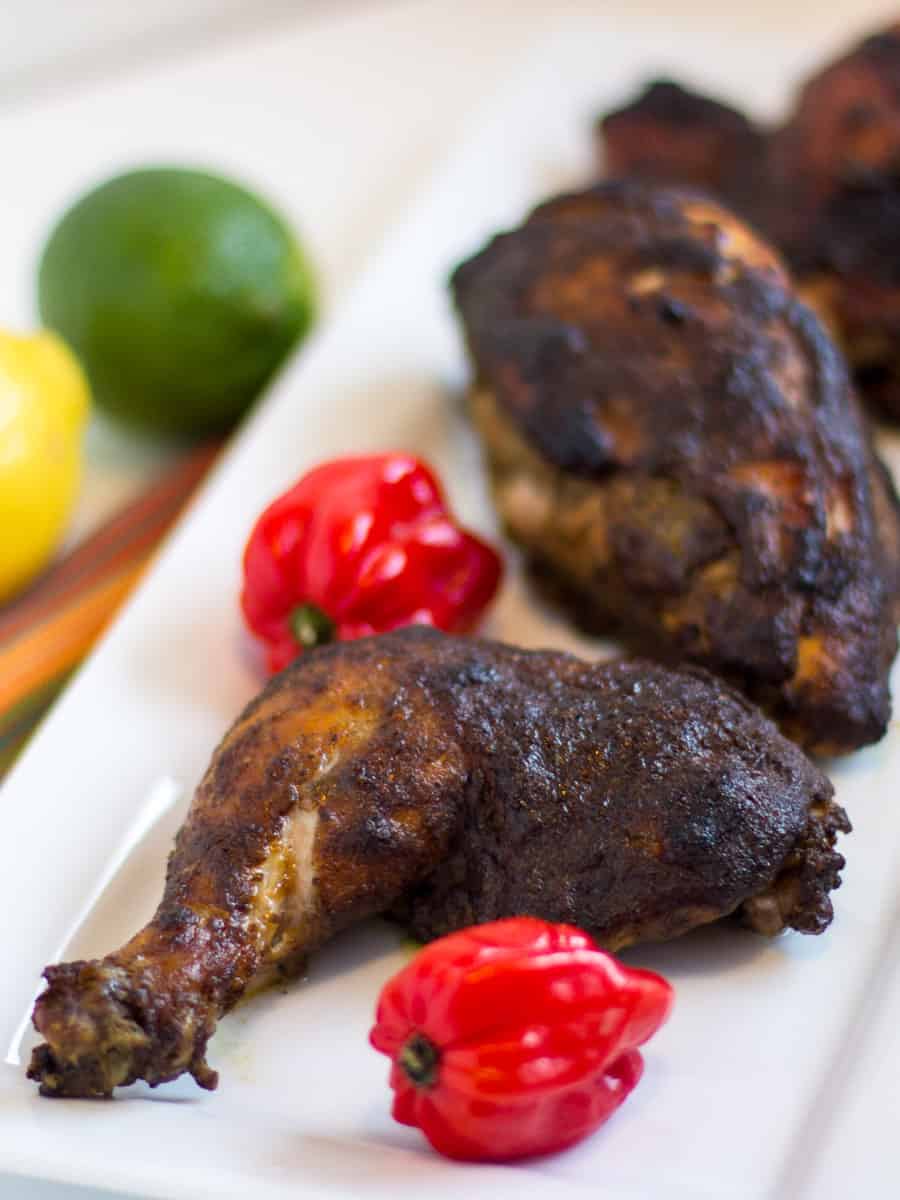 Oven baked chicken with this jerk marinade is pretty much as tasty as when it is grilled. The chicken is moist and tender and jerk marinade crisps up and creates a nice coating on the chicken.
If desired, you can remove the skin and coat the skinless chicken in the marinade. I find the skin helps to keep the chicken moist during the cooking. Not only that, but crispy skin coated in jerk seasonings—- now that tastes amazing!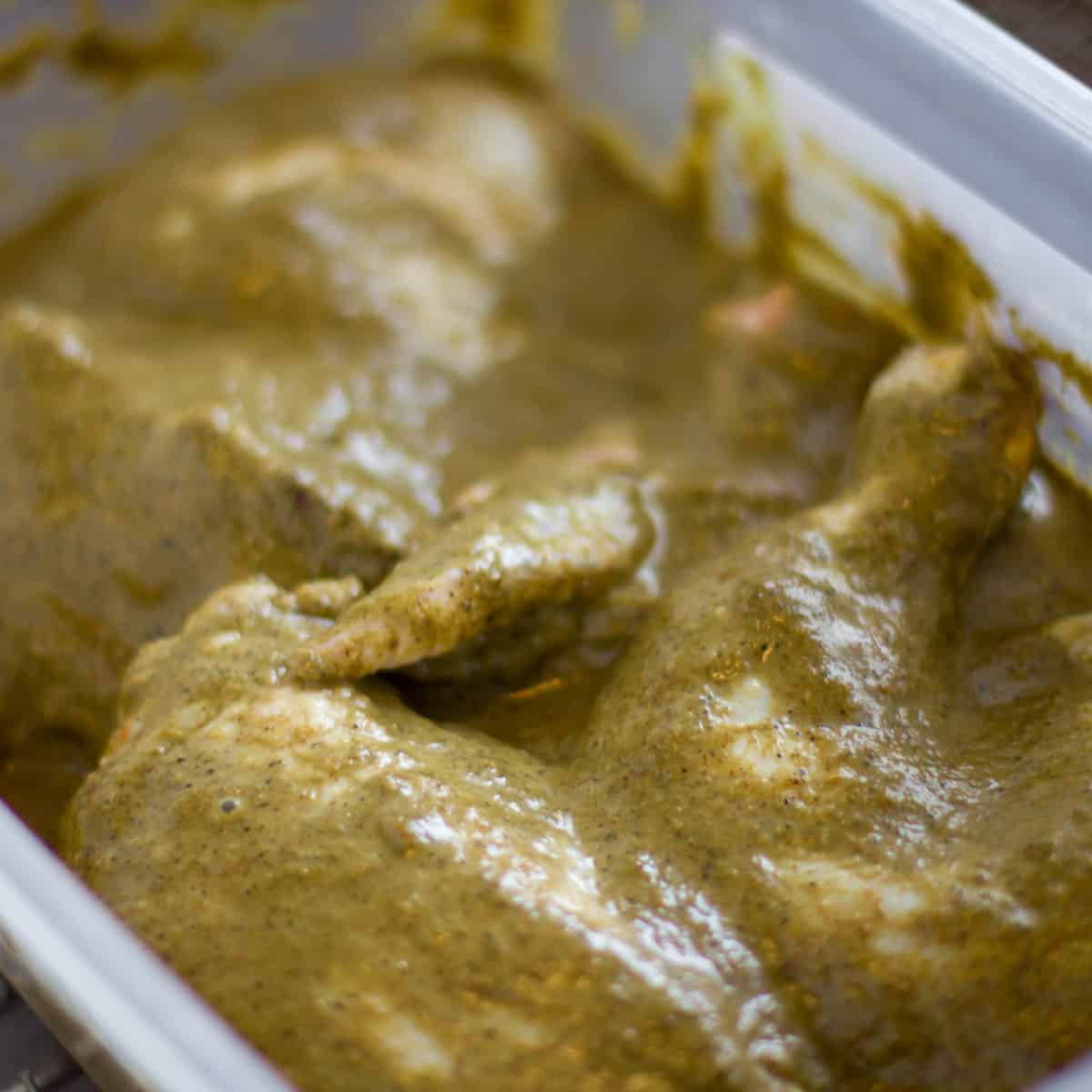 Once coated in the marinade, cover with plastic wrap or lid and place the chicken in the fridge for an hour or a bit longer. Marinating the chicken will deepen the flavour of the jerk spices into the meat.
Here is the recipe for the Jerk Marinade.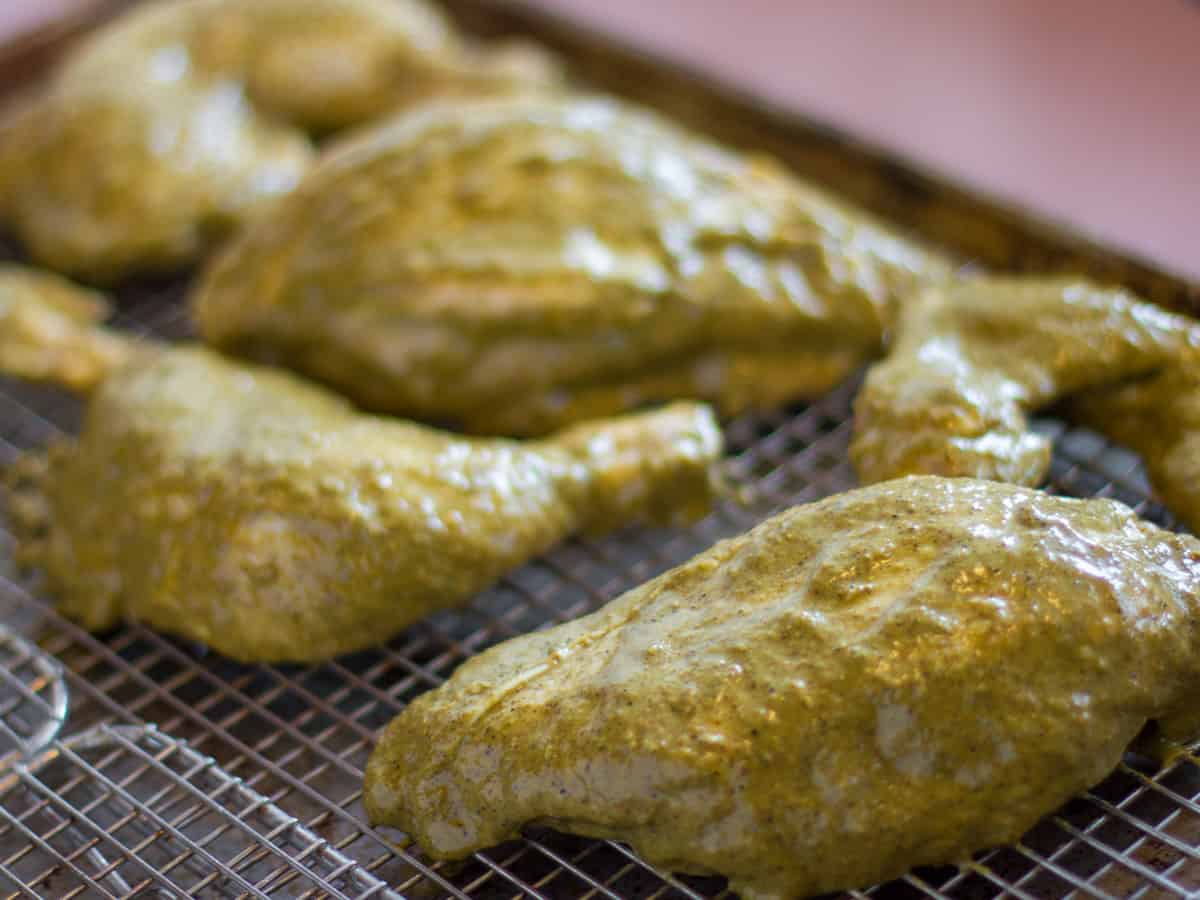 Use a wire rack on top of the baking sheet if you have it as it helps in the cooking process and prevents the bottom of the chicken to burn on the baking sheet.
Bake the chicken in a 375F oven until the chicken is cooked through and the internal temperature of the meat reads 165F. This should take an hour.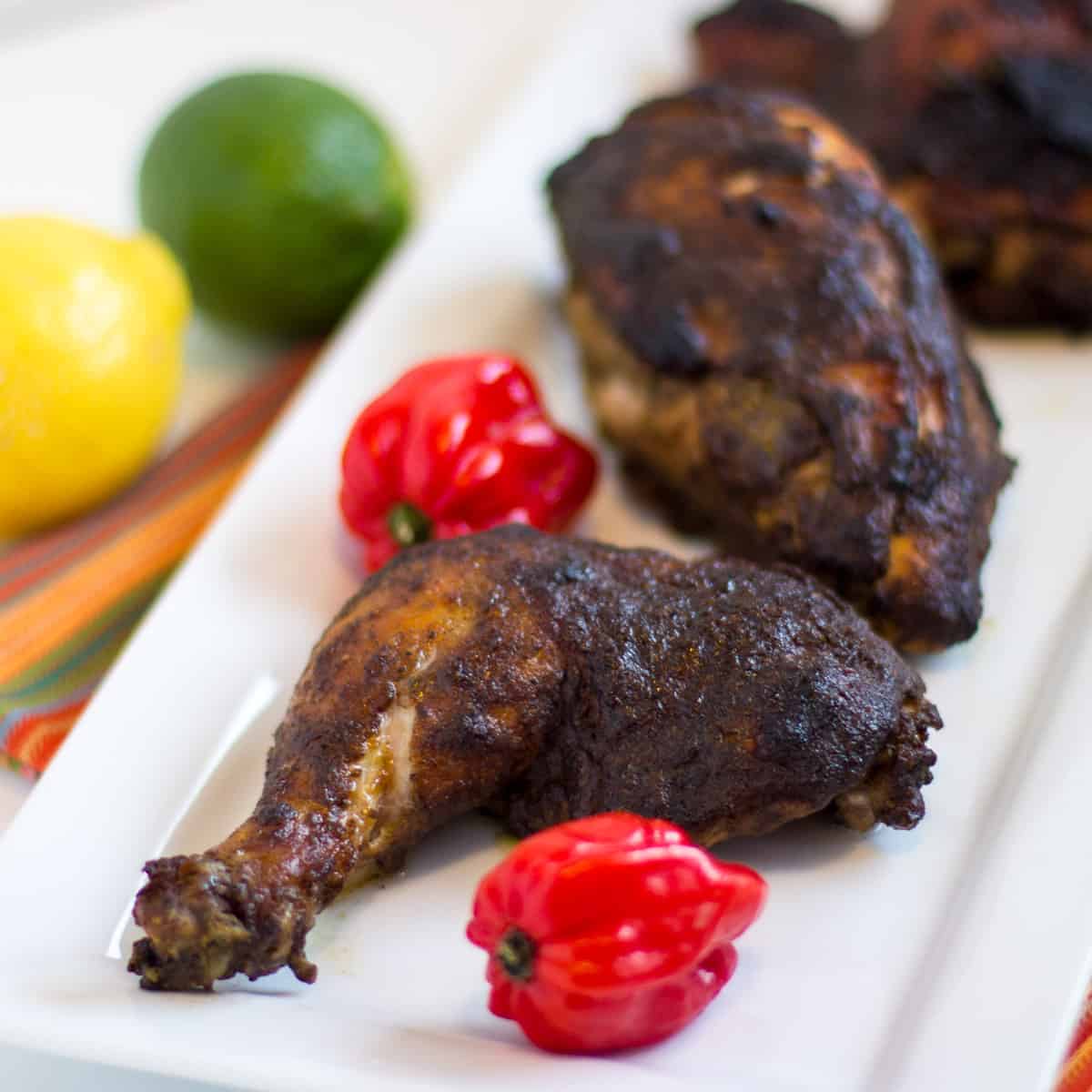 Here are some other jerk or Jamaican inspired recipes
Oven Baked Jerk Chicken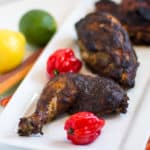 Print
How to make oven baked jerk chicken with a Jamaican jerk marinade made with scotch bonnet peppers, onions, allspice, cinnamon, nutmeg, garlic, ginger and more! Moist, tender and delicious!
Servings: 4 people
Instructions
Cut up the chicken into 6 pieces (2 legs/thighs, 2 breasts, 2 wings)

Place in a large bowl and cover in jerk marinade. Turn the chicken around to make sure that all the pieces are coated. Cover the bowl with plastic wrap and place in th fridge for a minimum of 1 hour.

Preheat oven to 375F and place chicken pieces on a baking sheet.

Bake in the oven for 1 hour or until the chicken is cooked through and the internal temperature reaches 165F