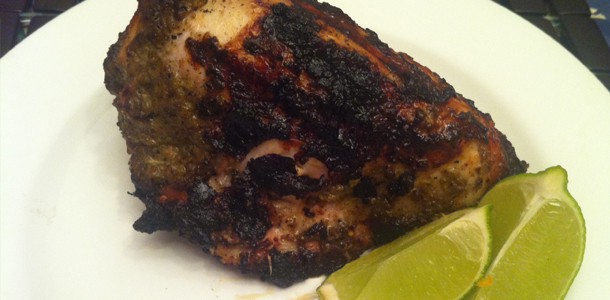 I am the pastor of a multicultural church in Toronto. That gives me plenty of opportunities to try food from various places around the world. I always anticipate invitations to special meals and celebrations from people in our church. It happens all the time. Everything from Filipino weddings, to Jamaican baptism parties and Chinese New Year celebrations. It is incredible to see the part that food plays when people celebrate significant times in their lives. There are many times when I am just invited into the home of someone from the church and they share with me food from their country of origin. I have come to love food from around the globe. The diversity is amazing.
One particular food that I absolutely love is jerk chicken. I enjoy things spicy and jerk chicken, when it is done well, has a kick that scares many people away! As I learned to cook jerk chicken I discovered that no two recipes were alike. That is not that different from many different foods from around the world. Everyone has a different take on lasagna, fajitas and cabbage rolls. Below is my recipe for jerk chicken.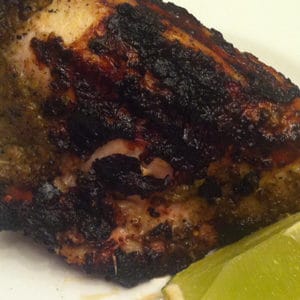 Print
Servings: 4
Ingredients
4 chicken breasts still on the bone
1/4 cup olive oil
1/2 onion
6 green onions , including green part
3 scotch bonnet peppers , seeds and all!
4 tsp black pepper
1 tsp allspice
1/2 tsp cinnamon
1 tsp salt
1/2 tsp nutmeg
juice of one lime
Instructions
In a food processor, blend everything except the chicken. Process is until it is well blended and a resembles a runny paste.

Spread across the chicken ensuring that all areas of the chicken have some of the jerk marinade on it.

Place in the fridge for the chicken to marinate at least an hour.

Preheat the grill to medium high.

Grill chicken until no longer pink and serve with a lime wedge.