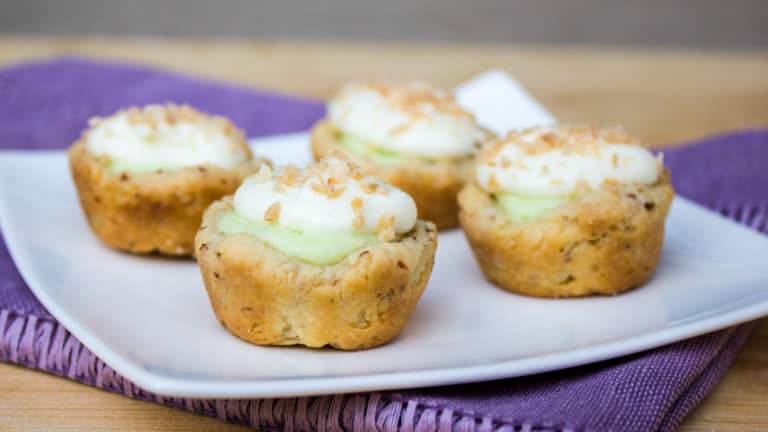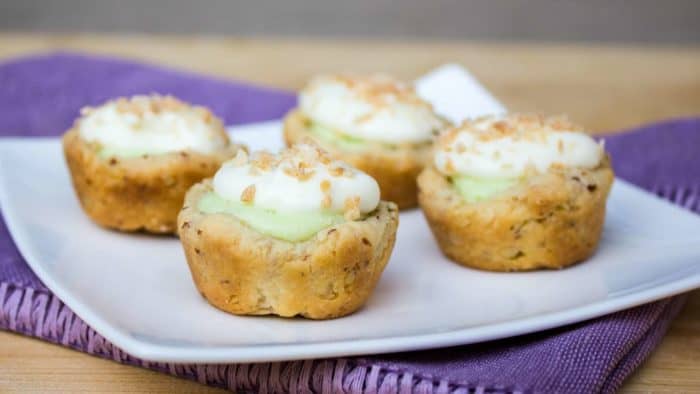 Limes are quickly becoming one of my favourite ingredients. The bright and fresh tang from these little green beauties work wonderfully in both sweet and savoury dishes. Limes are a standard ingredient in some international cuisine, particularly Thai and Mexican.
Other Recipes with Lime!
A key lime is smaller than the typical Persian lime. It is also known for having a more tart and bitter flavour. These limes have the word 'key' in it's name because of the popularity of them in the United States and the growth and production of them in the Florida Keys. Even though they are known for their prominence in the Florida Keys they are actually originally from Southern Asia and were introduced to the United States by Spanish Explorers.
The most common dish utilizing key limes in North America is definitely the key lime pie. This pie has a simple filling made with key lime juice, egg yolks and sweetened condensed milk. The filling is topped with either a meringue topping or whipped cream.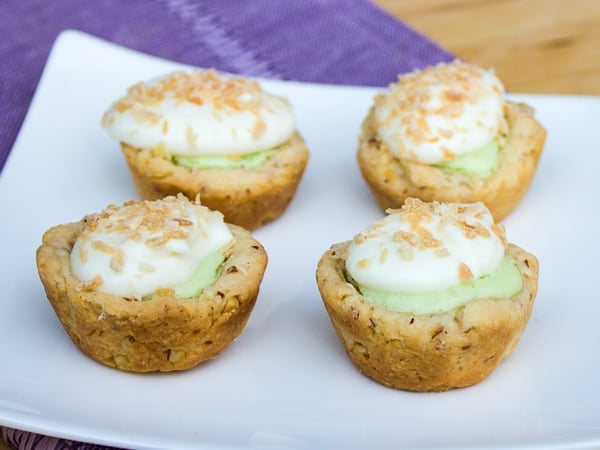 These little tassies turn the key lime pie into a bite size treat. They are simple to make, taste delicious and are the perfect dessert. They are great for parties, when there are a number of cookies or squares for people to snack on.
This recipe is slightly adapted from Better Homes and Gardens.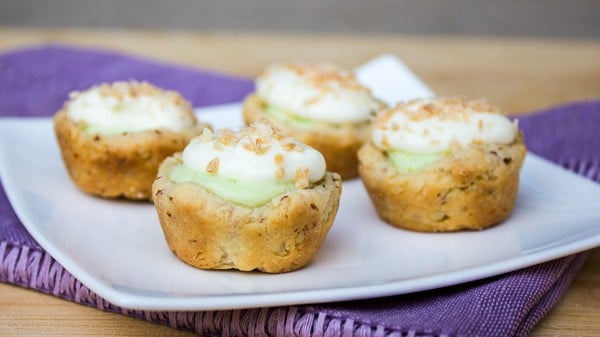 Key Lime Tassies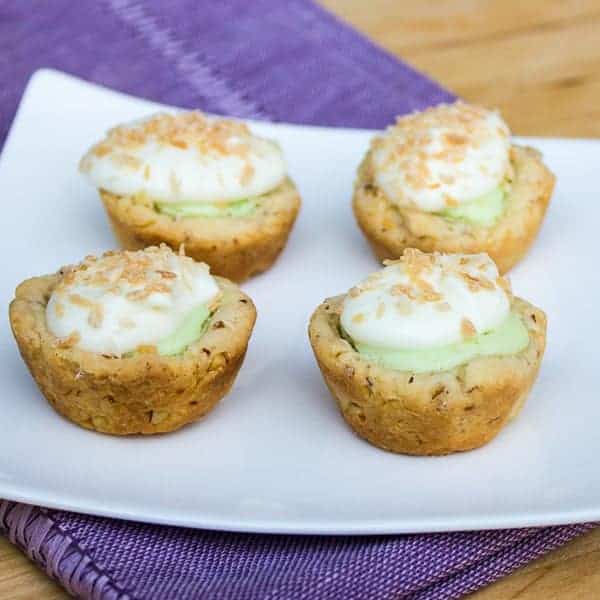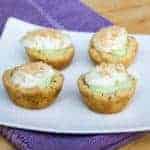 Print
Key Lime mini tarts with coconut and almonds or macadamia nuts. Topped with whipped cream or meringue. Tastes just like key lime pie.
Servings: 24 tassies
Ingredients
1/2 cup butter
1/3 cup cream cheese
1 cup flour
1/3 cup almonds nuts finely chopped
2 egg yolks
2/3 cup sweetened condensed milk
1/2 teaspoon finely shredded lime peel
1/4 cup lime juice
green food colouring (optional)
1 cup whipped cream
1/4 cup toasted coconut
Instructions
In a medium bowl, combine the butter and cream cheese. Beat with an electric mixer on medium speed until smooth. Dump in the flour and continue to beat until fairly creamy. Mix in the chopped nuts. Cover and chill dough for 90 minutes.

Shape dough into 24 balls and place each ball into 24 ungreased 1-3/4-inch mini muffin cups. Use your thumb to press into the ball to make a deep pocket. Work some of the dough up the sides of the mini muffin cup so that it looks like an unfilled mini tart.

Bake in a 350F oven for 20-25 minutes. Remove from the oven and let cool.

Make the lime filling by whisking the egg yolks with the condensed milk until they are nice and smooth. Stir in the lime peel, lime juice and optional food colouring.

Spoon about 1 tablespoon of filling into each baked tassie shell.

Bake again at 350F for 10 more minutes. Remove from the oven and let the tassies cool completely.

Before serving, spoon a dollop of whipped cream and sprinkle on some toasted coconut.