Chili Lime Spiced Peanuts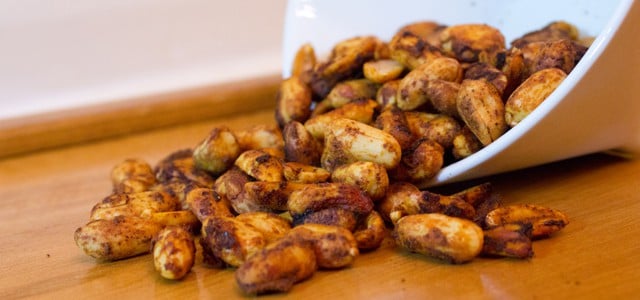 No Super Bowl party should be without a large bowl of peanuts. They are perfect for munching on. I love them in many varieties: roasted in the shell, roasted with the skin on, dry roasted, honey roasted and so on. The peanuts that I made for Day 3 of the 12 Days of Super Bowl Snacks are spiced with a chili lime seasoning. The fresh lime juice is subtle but present and the chili seasoning has a depth of spice that has just a bit of heat.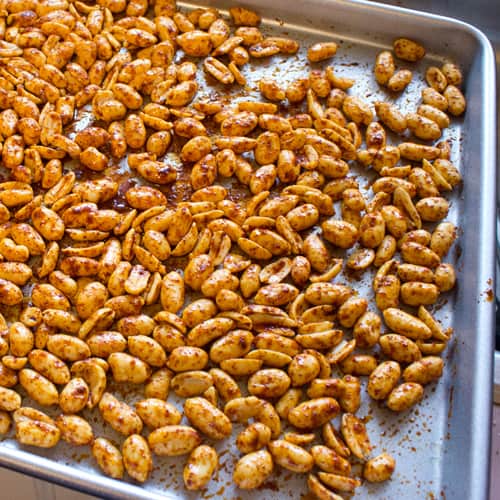 If you have missed the previous posts of the 12 Days of Super Bowl Snacks check them out here.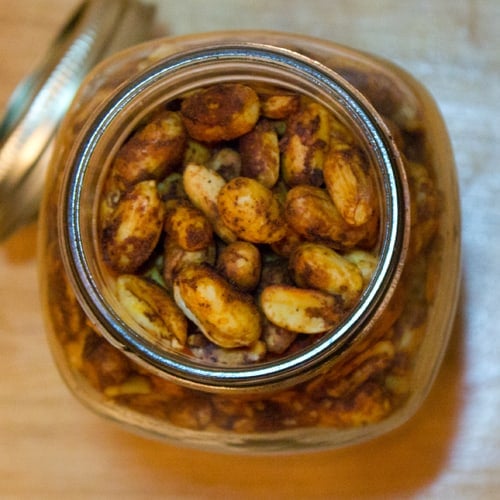 I store the peanuts in a mason jar. They stay fresh in there for a long time!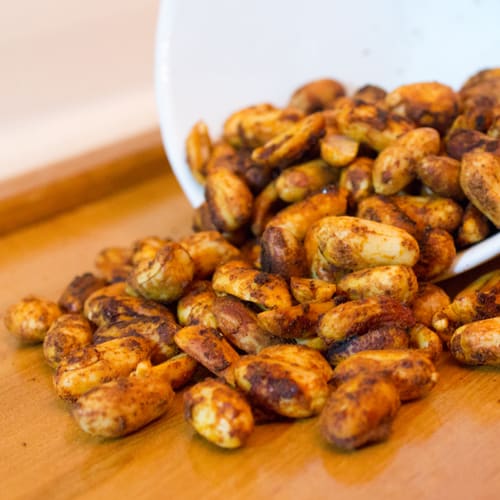 Chili Lime Spiced Peanuts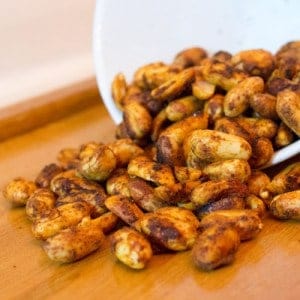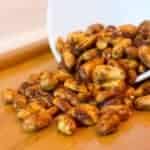 Print
These spicy nuts have a little tang of lime flavour and are so addictive. This recipe is easy to make and only take 20 minutes to roast in the oven. Perfect while sitting on the couch with a beer and watching the big game.
Servings: 3 cups
Ingredients
3 cups raw peanuts
2 limes , juices (approx. 1/4 cup)
2 tbsp chili powder
1 tbsp salt
1/2 tsp cayenne (or more if you want it hot!)
2 tbsp olive oil
2 tbsp honey
Instructions
Mix together the lime juice, spices, oil and honey. Pour over the peanuts and toss until they are all evenly coated.

Spread the peanuts across a baking sheet and bake in a 350F oven for 15-20 minutes. Remove when they are slightly underdone. Do not over bake the peanuts as they will continue to cook once removed from the oven.