Lemon Pepper Roasted Peanuts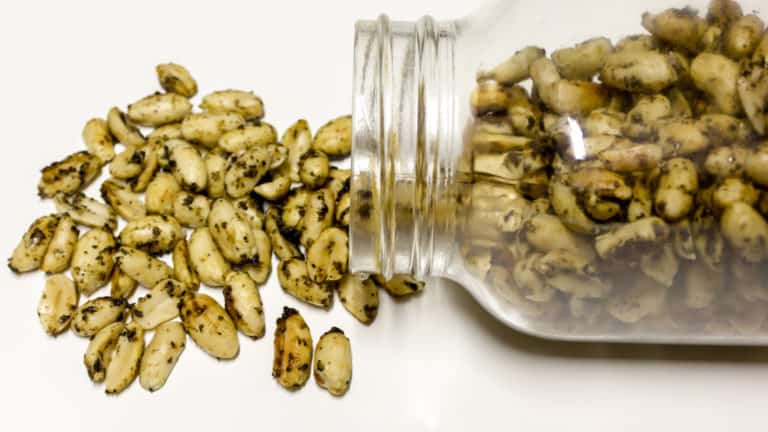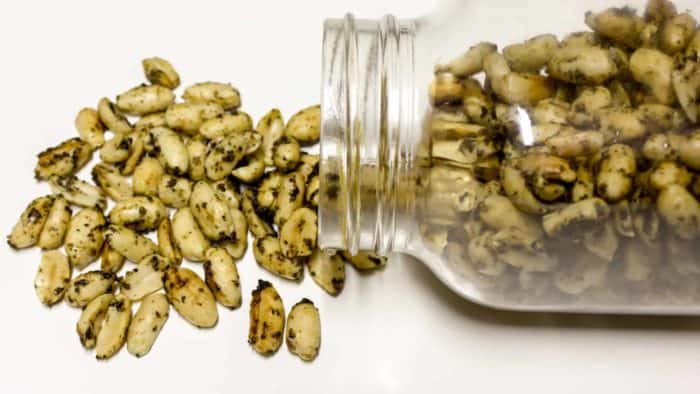 A few weeks ago I made Chile Lime Spiced Peanuts. They were part of the 12 Days of Super Bowl Snacks because I wanted a nice mix of different appetizers. It was actually my first time ever roasting peanuts.
I don't know why I never had tried it before because I do love salty snack foods like these. I suppose it was a good thing because I could not get over how easy it was to roast peanuts. Not only was it easy but they tasted so freaking amazing.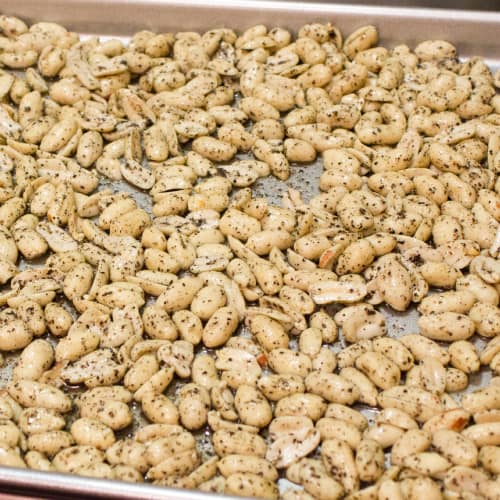 I now have a new addiction (like I need any more!!). I have been thinking about all the various spice mixes that would go well with peanuts. The chili lime was a hit.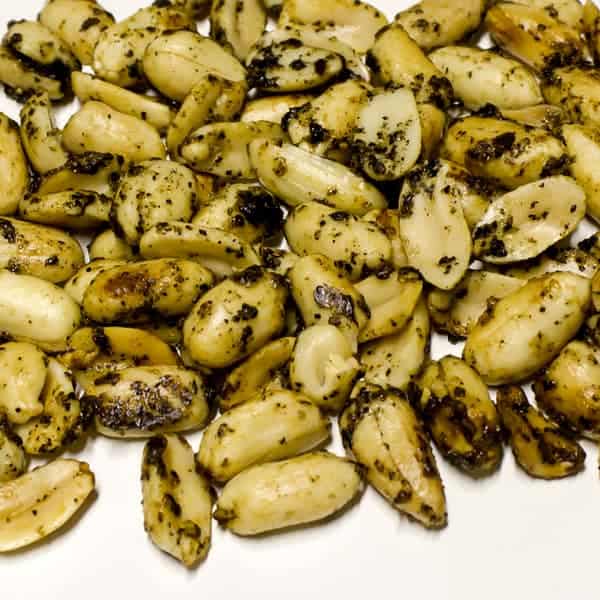 Today's peanuts are spiced with lemon and pepper and they are fantastic as well! If you like spiced peanuts you have got to give these a try, and my recommendation to you….. make a double batch. You will not regret it!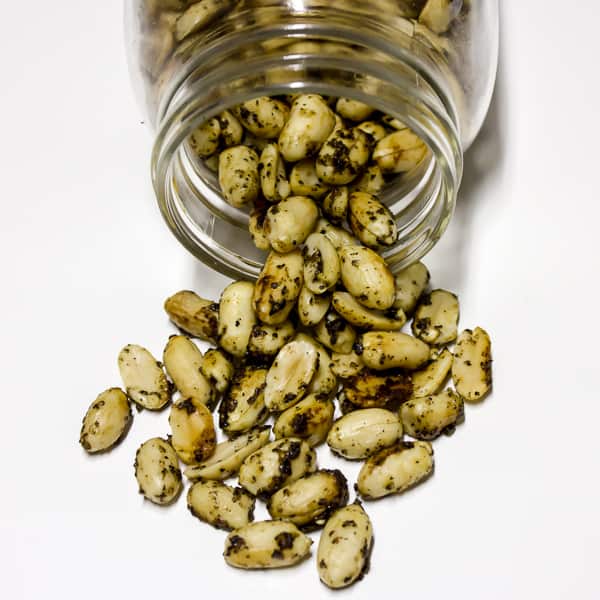 Lemon Pepper Roasted Peanuts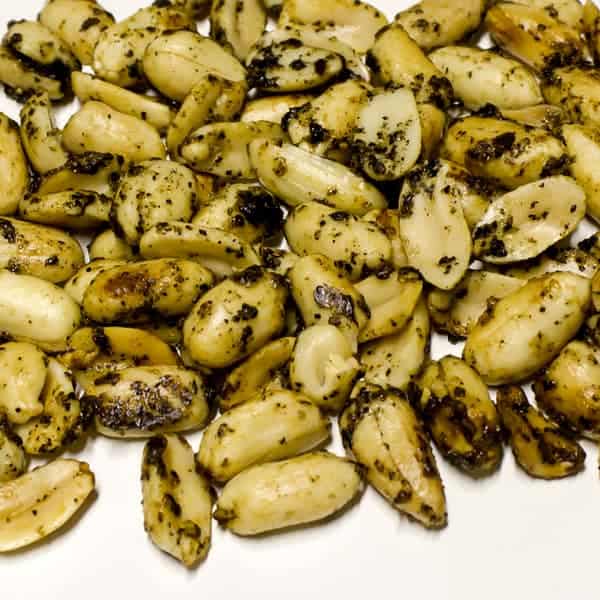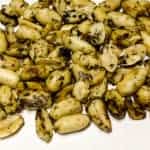 Print
These roasted peanuts have the tang of lemon and the spice of pepper. The recipe is easy to make and only take 20 minutes to roast in the oven.
Servings: 3 cups
Ingredients
3 cups blanched peanuts
juice of 2 lemons
2 tbsp oil
2 tbsp honey
2 tbsp ground black pepper
1 1/2 tbsp sea salt
Instructions
Mix together the lemon juice, sea salt, black pepper, oil and honey. Pour over the peanuts and toss until they are all evenly coated.

Spread the peanuts across a baking sheet and bake in a 350F oven for 15-20 minutes. Remove when they are slightly underdone. Do not over bake the peanuts as they will continue to cook once removed from the oven.