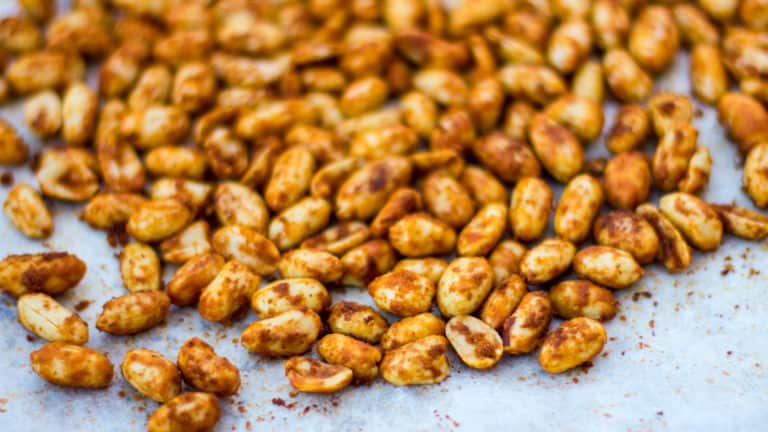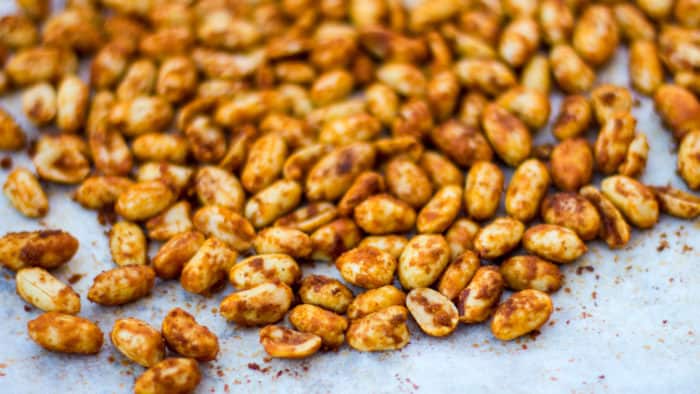 With Super Bowl around the corner, I am looking to try some new party food. I love peanuts or any kind of mixed nuts, as they are perfect for munching while the game is on. Previously, I have posted a couple of recipes for roasted peanuts:
Both of those are awesome, and I have made them many times since posting the recipes. This time, I decided it was necessary to kick it up and make a really spicy peanut.
These buffalo peanuts have an awesome amount of heat and you can adjust the heat level by either decreasing or increasing the amount of cayenne.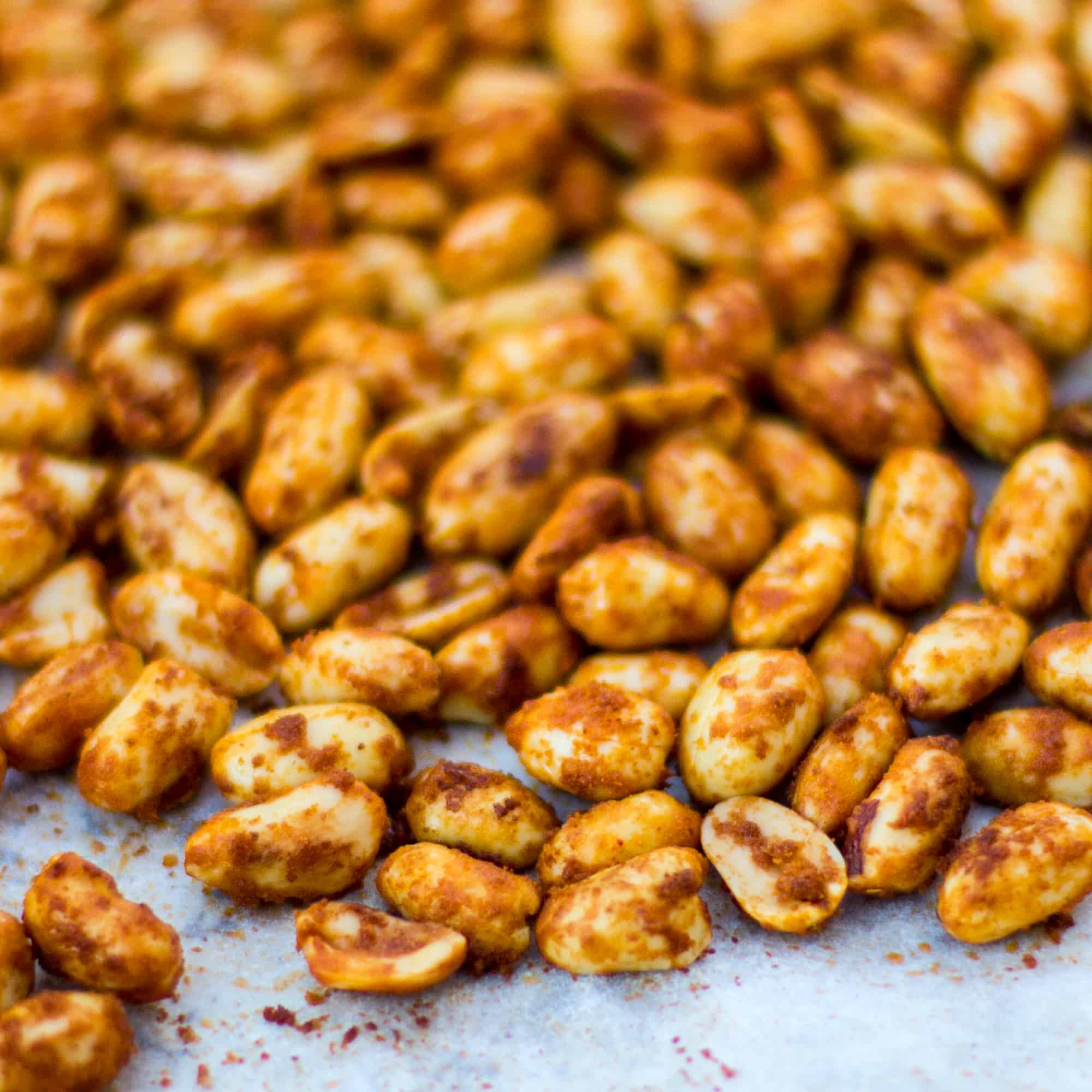 There was no way this batch will make it to Super Bowl next weekend. My son ate half of them yesterday alone.
I guess I will need to make another batch of them. I am tempted to try using a bunch of mixed nuts instead of only peanuts this time and I am sure they will turn out great as well.
Spicy Buffalo Roasted Peanuts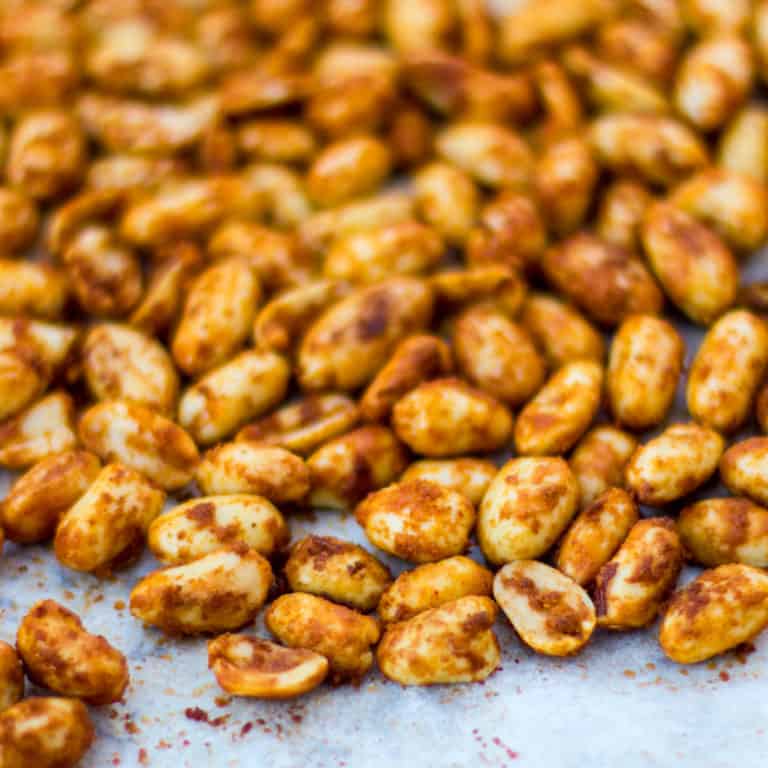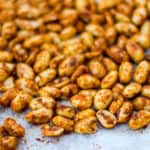 Print
These roasted peanuts are the perfect party food and great for the Super Bowl, tailgate party or any sporting event.
Servings: 3 cups
Ingredients
3 cups raw/blanched peanuts
3 tbsp melted butter
3 tbsp hot sauce
3 tsp cayenne pepper
1 1/2 tsp salt
1 tsp garlic powder
Instructions
Line a baking sheet with parchment paper.

Mix butter, hot sauce and spices together.

In a bowl, toss peanuts with the buffalo sauce mixture until evenly coated.

Spread the peanuts across a baking sheet and bake in a 350F oven for 15-20 minutes. Remove when they are slightly underdone. Do not over bake the peanuts as they will continue to cook once removed from the oven.