These roasted nuts are super easy to make and have a spicy buffalo coating. Perfect for game day snacking!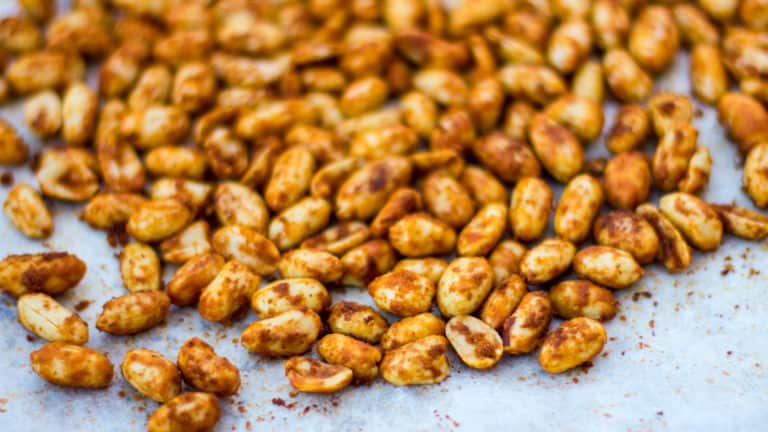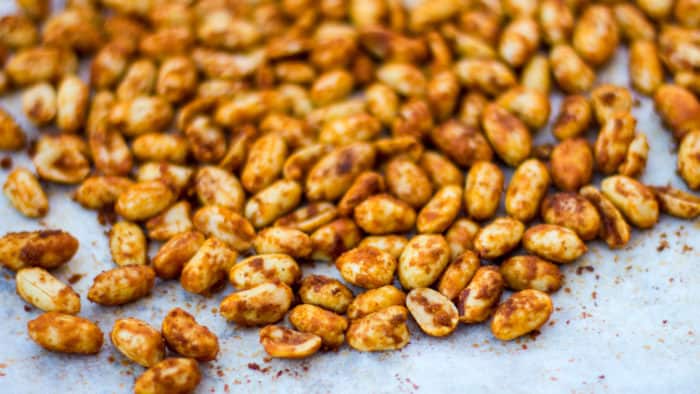 I am looking to try some new party food. I love peanuts or any kind of mixed nuts, as they are perfect for munching while the game is on. Over the years I have roasted peanuts countless times with many different flavoured coatings. These spicy buffalo peanuts are always a big hit and perfect for game day.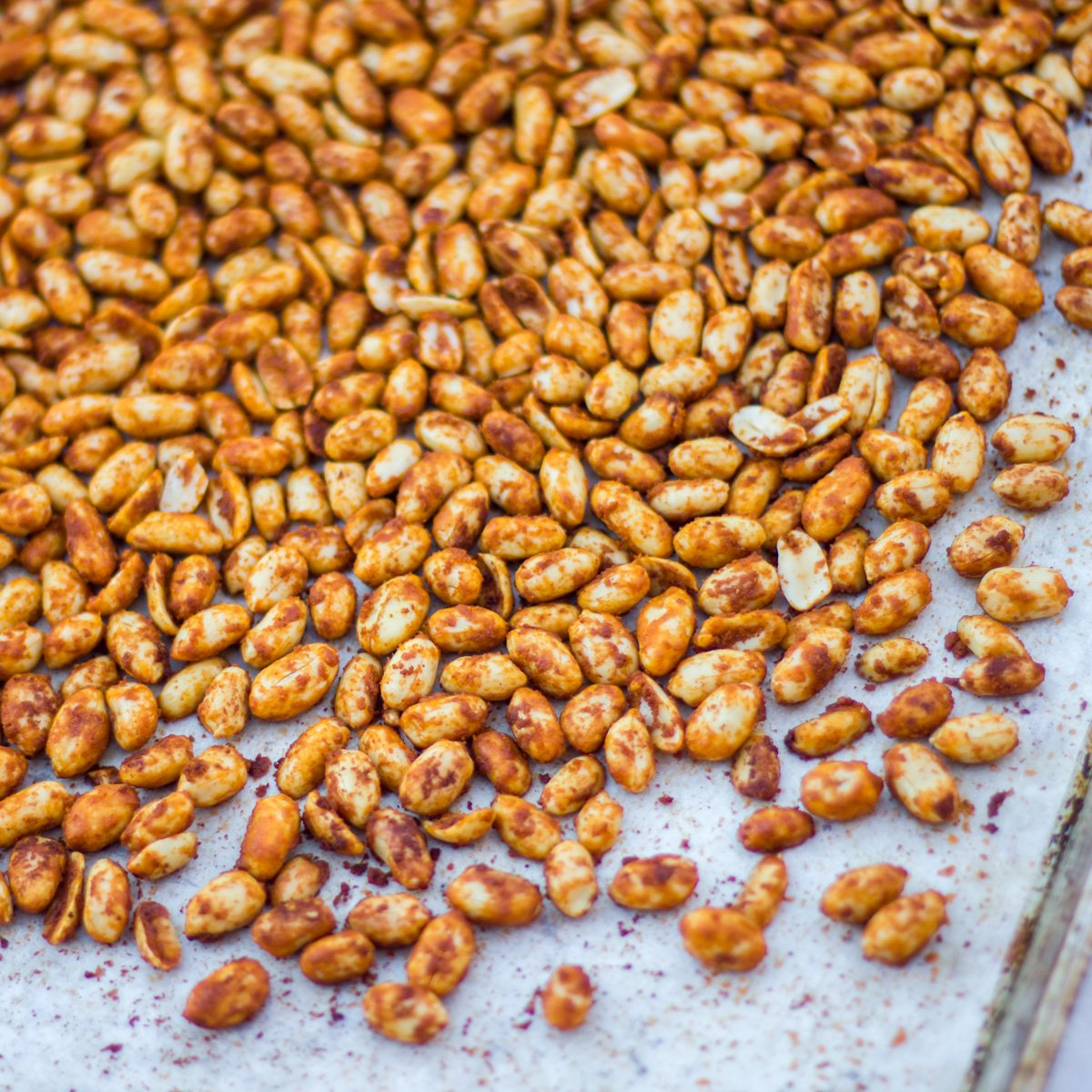 What Makes Buffalo Peanuts So Good?
Easy to Make! Seriously, these are so simple. Toss the peanuts in the seasoning and bake. that's pretty much all there is to it.
Spicy – There is definitely a kick to these peanuts and it can really vary depending on the kind of hot sauce you use and the amount of cayenne you add.
Perfect for Game day
Expert Tip! You can adjust the spice level by increasing, decreasing or even omitting the cayenne pepper based on your desired level of heat.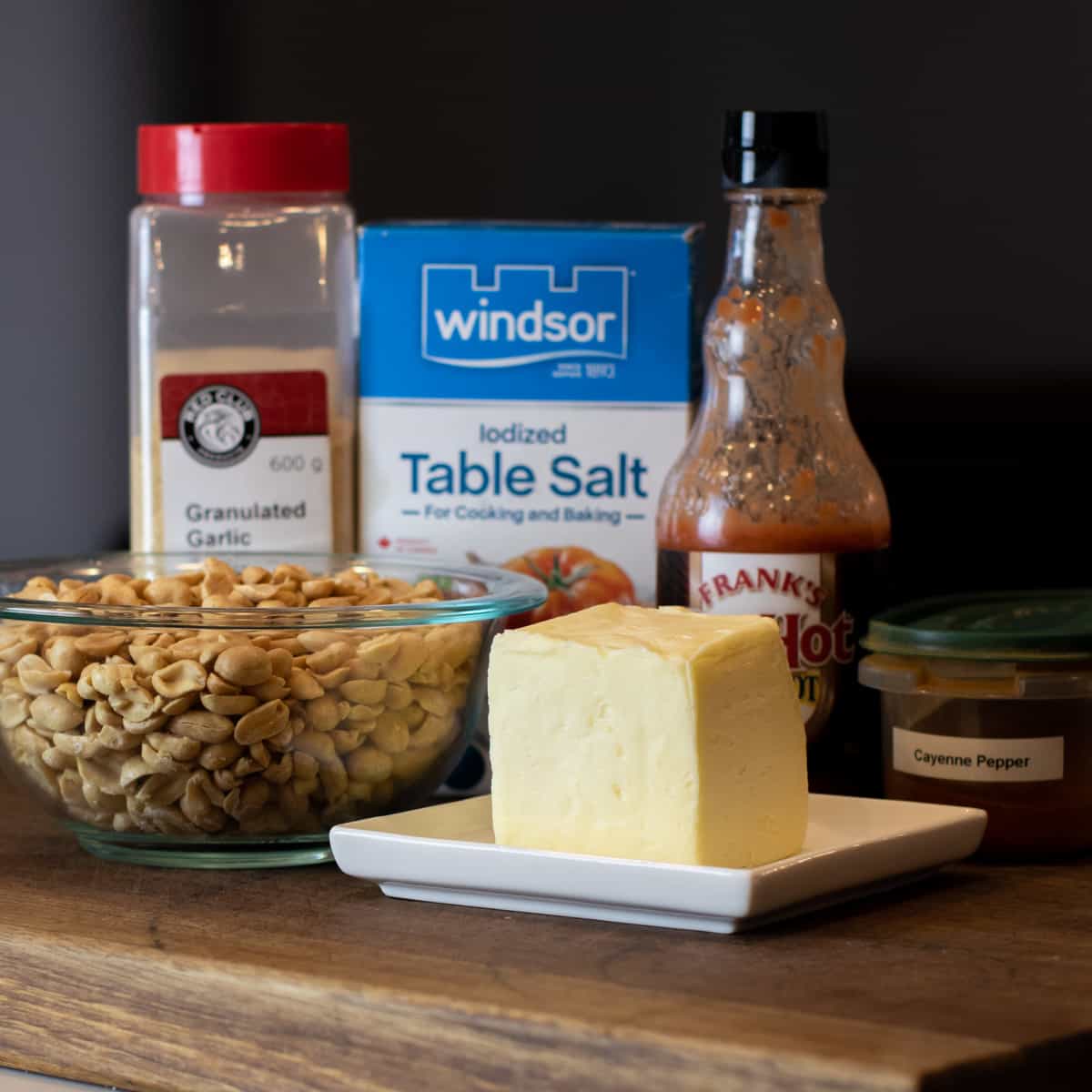 Ingredients You Will Need
peanuts – raw or roasted unsalted
butter
salt
hot sauce
cayenne pepper
garlic powder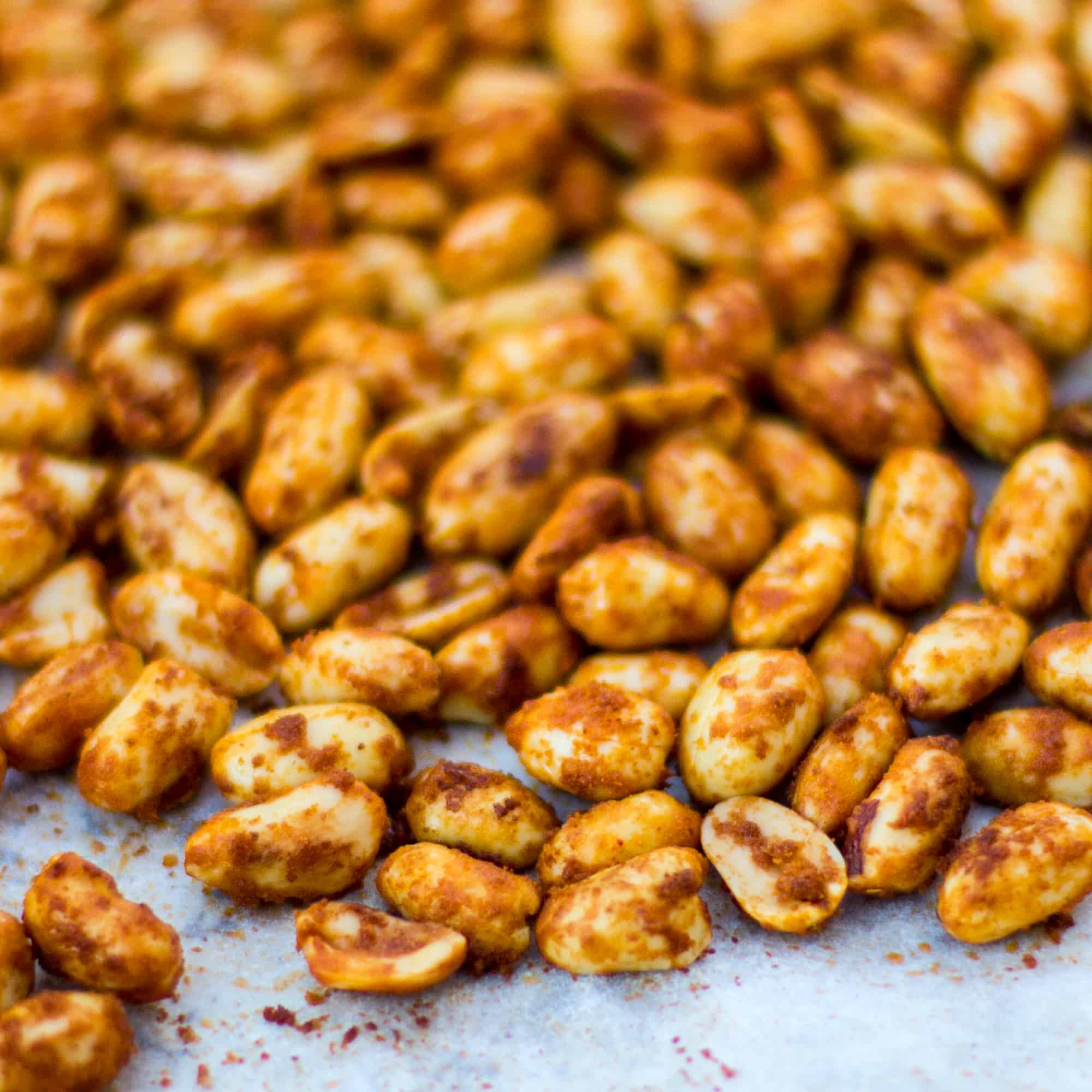 How to Make Roasted Peanuts
The first step in making these spicy buffalo peanuts is to create the seasoned coating that covers the peanuts. Melt the butter and mix with the hot sauce and spices. Place the peanuts in a bowl and pour the butter and hot sauce mixture over the peanuts and toss until they are all coated.
Spread the peanuts on a baking sheet lined with parchment paper. The lining is helpful to keep the nuts from sticking to the baking sheet.
Place in an oven preheated to 350F and bake for 15-20 minutes.
Expert Tip! Make sure to let the peanuts rest and cool down after they come out of the oven. They are typically a little soft right after baking and get that classic crunchy texture and toasty flavour after they have had a chance to cool down.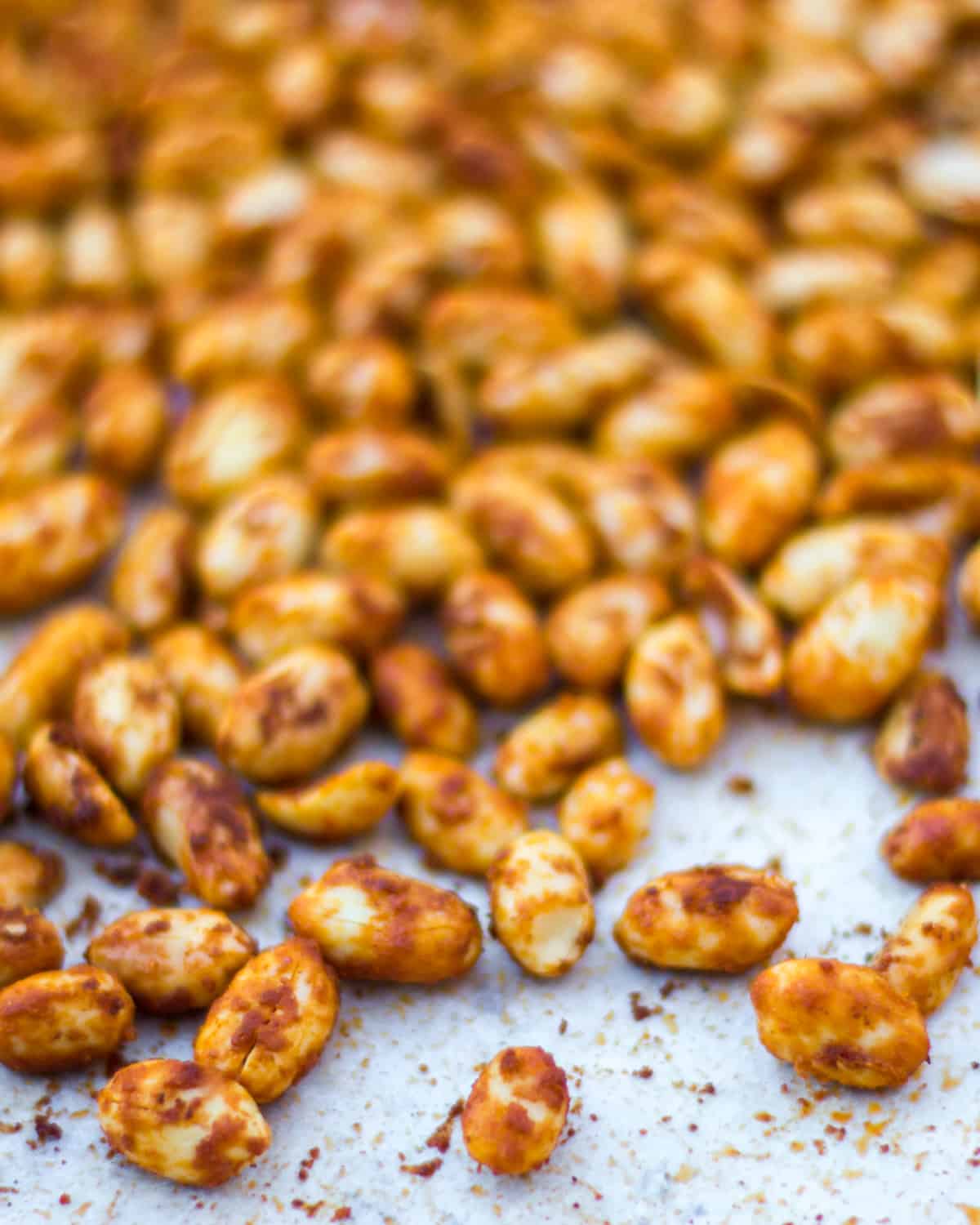 Other Nut Recipes
Previously, I have posted a couple of recipes for roasted peanuts:
All of these are awesome, and I have made them many times since posting the recipes.
Spicy Buffalo Roasted Peanuts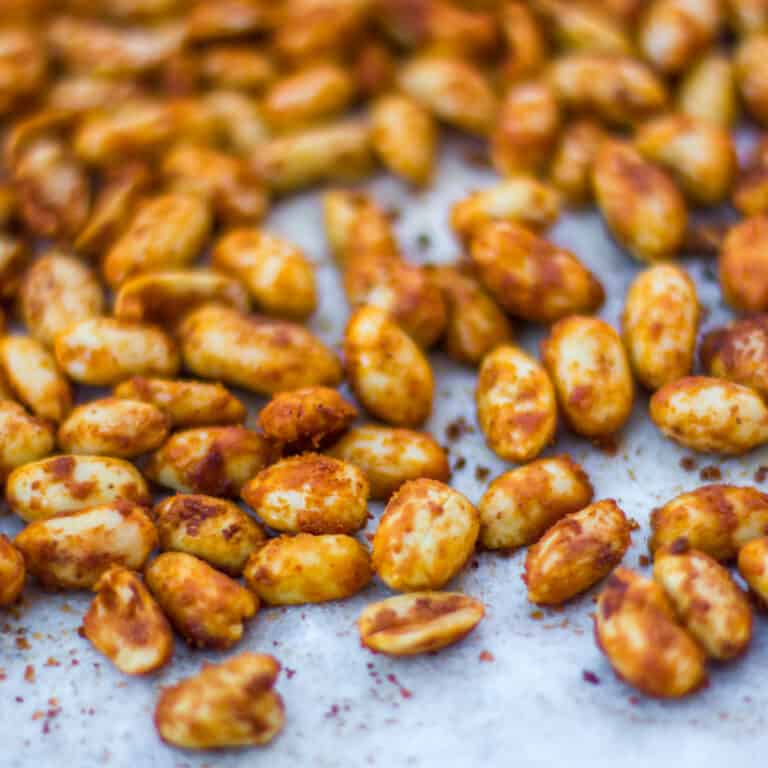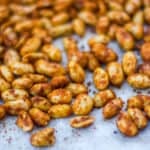 Print
These roasted peanuts are spicy and the perfect party food and great for game day or any time you are looking for something to snack on.
Servings: 12
Ingredients
3 cups raw/blanched peanuts
3 tbsp melted butter
3 tbsp hot sauce
3 tsp cayenne pepper
1 1/2 tsp salt
1 tsp garlic powder
Instructions
Line a baking sheet with parchment paper.

Mix butter, hot sauce and spices together.

In a bowl, toss peanuts with the buffalo sauce mixture until evenly coated.

Spread the peanuts across a baking sheet and bake in a 350F oven for 15-20 minutes. Remove when they are slightly underdone. Do not over bake the peanuts as they will continue to cook once removed from the oven.
Nutrition
Per serving:
Calories: 236kcalCarbohydrates: 6gProtein: 10gFat: 21gSaturated Fat: 5gCholesterol: 8mgSodium: 407mgFiber: 4gSugar: 0.1g