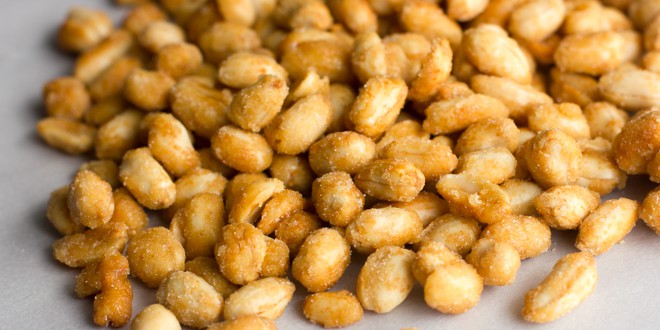 No Super Bowl party would be complete without a bowl of peanuts or mixed nuts. I love to roast my own peanuts, compared to buying them. It is usually cheaper and the peanuts are so fresh that it is just a superior way to have them. I like to try different recipes for roasting peanuts, some spicy and others sweet. Here are a few other recipes I have used in the past for roasted peanuts. They all taste great!
The roasted peanut recipe I have for today is a classic – honey roasted peanuts. These peanuts are very easy to make, and crazy addictive. A bowl filled with these will be empty in no time!
I add a little bit of cayenne to the mixture to give it a tiny little zing. They are not spicy by any means, but the zing works very well with the sweet coating around the peanuts.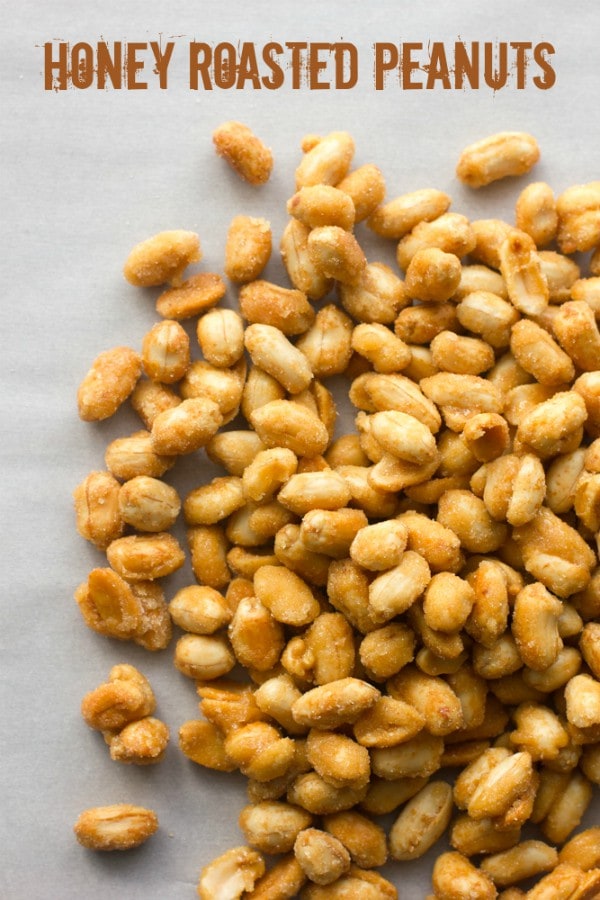 Honey Roasted Peanuts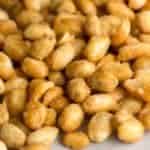 Print
Ingredients
1 pound peanuts , raw and skinless
3 tbsp butter
1/4 cup honey
2 tsp salt
1/2 cup white sugar
1/4 tsp cayenne pepper
Instructions
Preheat oven to 325F.

In a saucepan, melt the butter with the honey and 1 tsp salt over medium heat. Bring to a boil and let it continue to boil for about 30 seconds, stirring constantly. Remove from the heat and stir in the peanuts so they are evenly coated.

Spread the coated peanuts on a cookie sheet lined with parchment paper. Make sure that the peanuts are in one layer and not clumped or piled.

Roast the peanuts in the oven for 30-40 minutes, stirring them every 10 minutes. The peanuts should start to brown and the coating should develop a caramel colour.

In a small bowl, stir together the white sugar, cayenne pepper and remaining 1 tsp salt.

Remove the peanuts from the oven and scoop into a large bowl. Dump the white sugar mixture over the peanuts and stir so all the nuts are coated in the white sugar.

Let the peanuts cool completely, stirring them every once in a while so that they do not stick together.