Lemon Sage Roasted Potatoes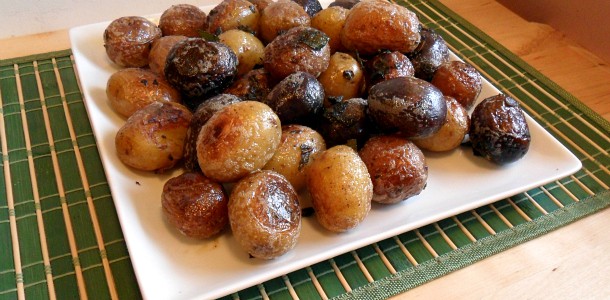 I believe strongly that flavour combinations can transform a good dish into a great dish. These potatoes are a wonderful example. Sure anyone can roast potatoes, but the addition of two fragrant flavour enhancers like sage and lemon zest make these potatoes come alive.
I have been looking in the local grocery stores for baby purple potatoes. I am so intrigued by them as their colour is so deep and it adds a wonderful accent to any dish. I finally found them but not on their own. They were in a bag with baby red and yellows.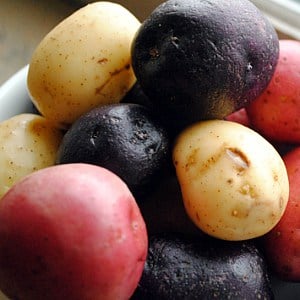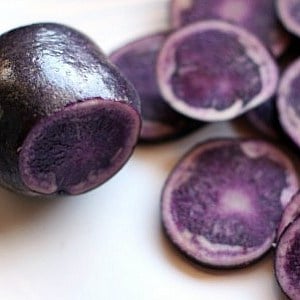 Baby potatoes are tender and the mixture of colours provide an attractive accent on the plate. Purple potatoes are coloured right through but they taste mostly the same. They do, however, cook a bit more quickly than the other potatoes.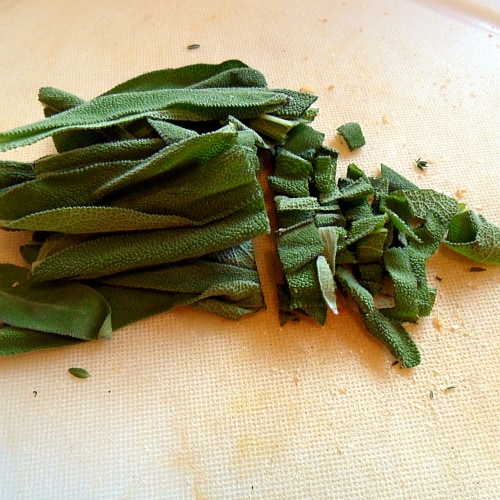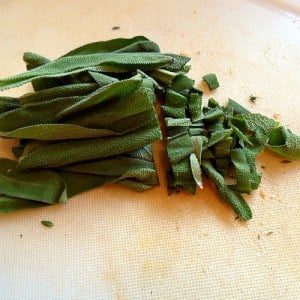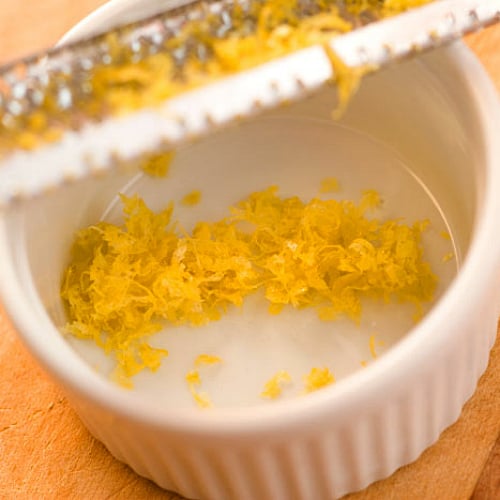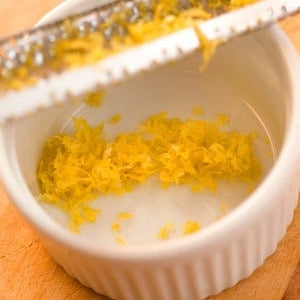 Fresh sage and lemon zest make a wonderful flavour combination.
Lemon Sage Roasted Potatoes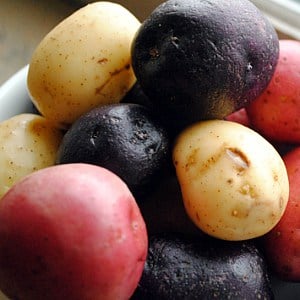 Print
Servings: 4 -6
Ingredients
2 pounds of baby potatoes
1 bunch of sage
juice of 1 lemon
zest of 1 lemon
1/2 cup butter
1 tsp salt
Instructions
Boil the baby potatoes until tender.

Chop the sage into thin slices.

Melt the butter and mix with the sage, lemon juice and lemon zest.

In a large bowl toss the potatoes with the butter mixture ensuring that all the potatoes are coated in the butter. Dump the potatoes in a baking dish and sprinkle with the salt.

Bake at 375F for 20 minutes.