Lemon Roasted Potatoes – Greek Style
These little roasted hash brown potatoes have a Greek style in flavour with lemon, oil and oregano. Very simple to make and great with chicken, roast beef and so much more!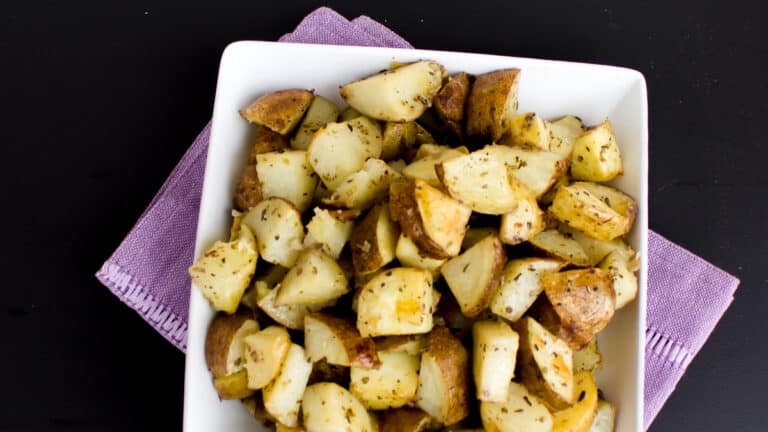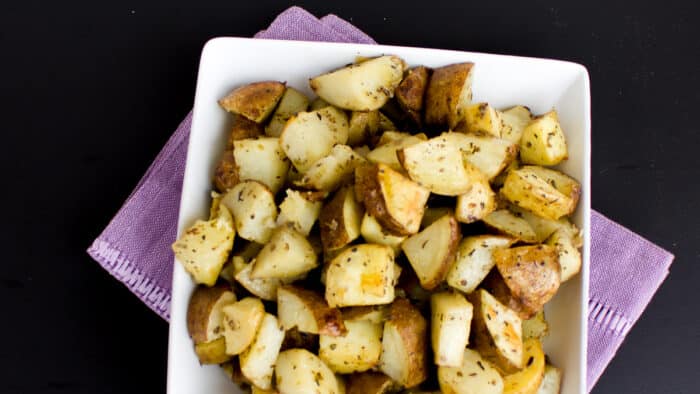 One of my favourite side dishes is roasted potatoes. I cut them into small diced cubes and roast them until the outside is crispy but the middle is light and fluffy.
Over the years I have coated the roasted hash brown potatoes with different types of seasoning. Olive oil, lemon and oregano coat these Greek roasted potatoes flavour similar to the potatoes you can get at a Greek restaurant.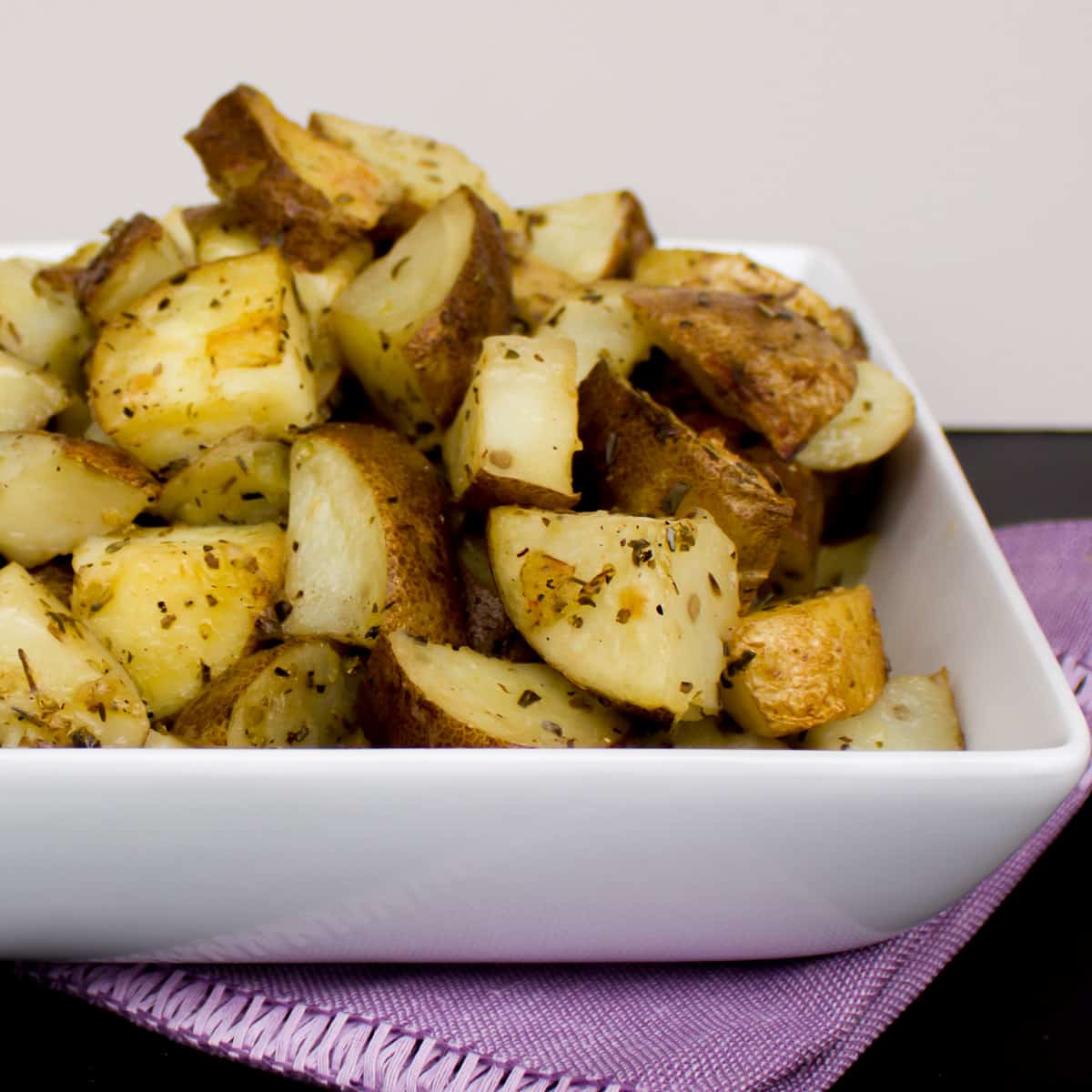 Other Greek recipes
These potatoes are so good alongside souvlaki, chicken, roast beef and so much more. Here are some dishes that are perfect with these Greek roasted potatoes.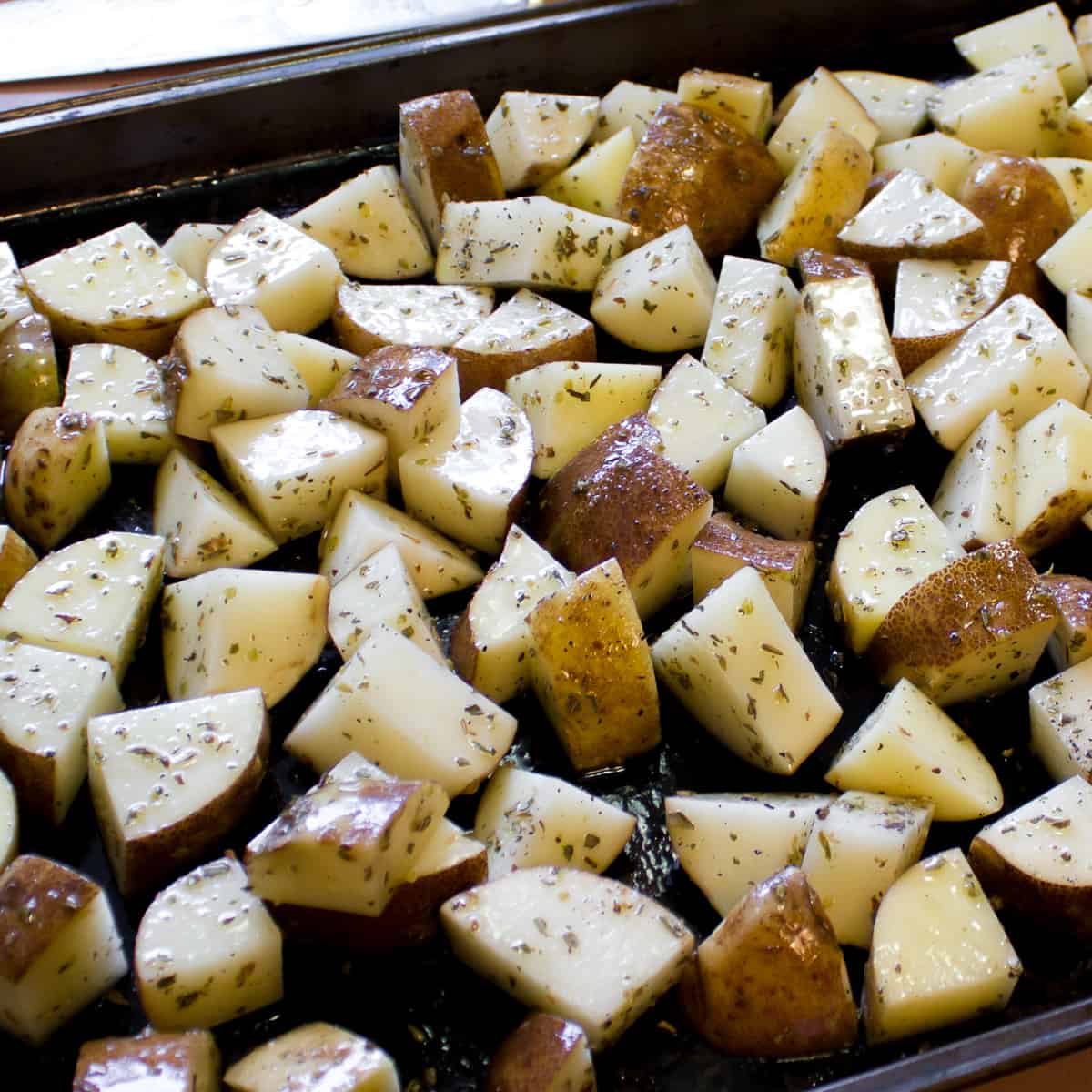 How to roast diced potatoes
Since these potatoes are roasted with the skin on, it is important to wash and scrub them very well to get all the grit off. Cut them into chunks that are about 1/2 inch in size.
Toss the diced potatoes in the oil, lemon juice, salt, pepper and oregano. Make sure that the chunks are all well coated. Spread them evenly, in one layer, on a baking sheet.
Bake them in a 400F oven for 45 minutes to 1 hour. Flip them halfway through the baking time.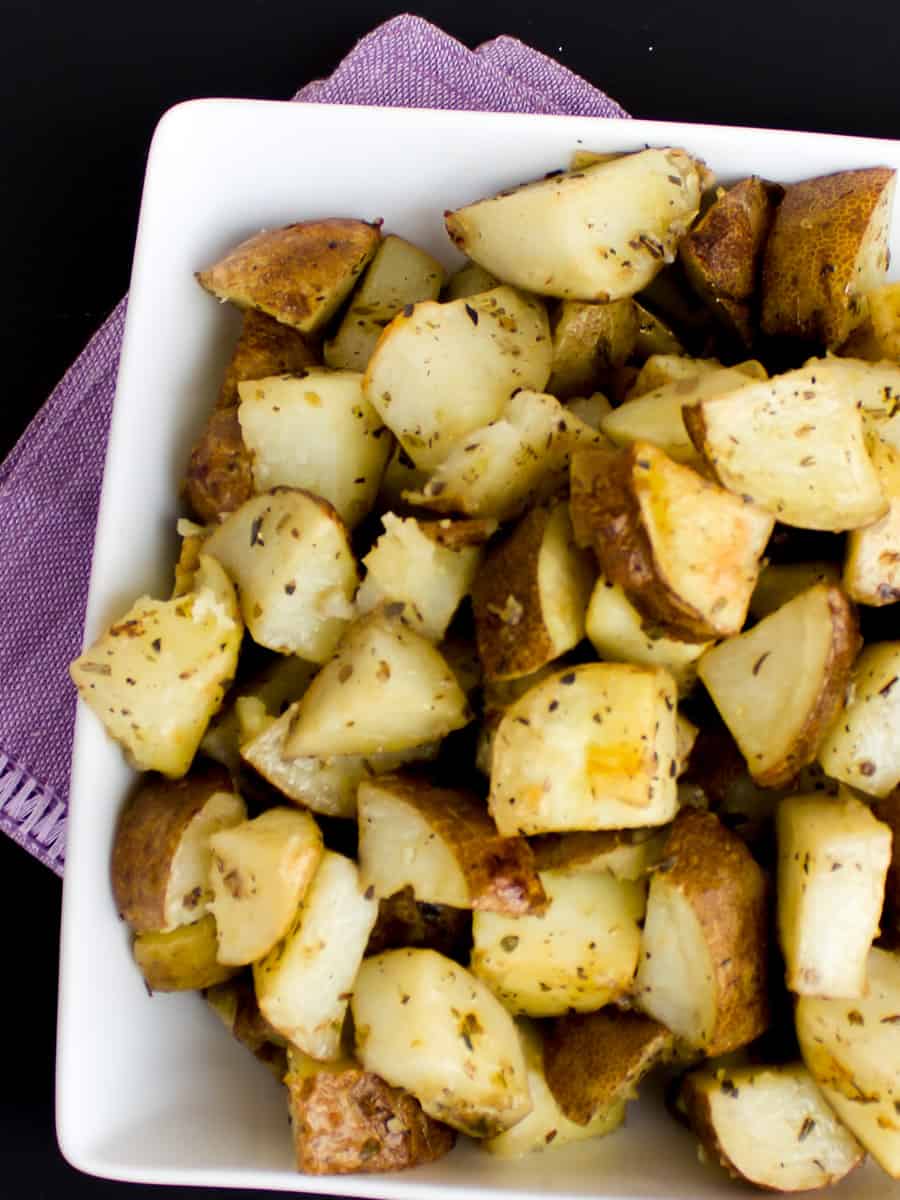 Other potato recipes
These Greek roasted potatoes are so good and great with many other dishes. Here are some other recipes using potatoes.
Lemon Roasted Potatoes - Greek Style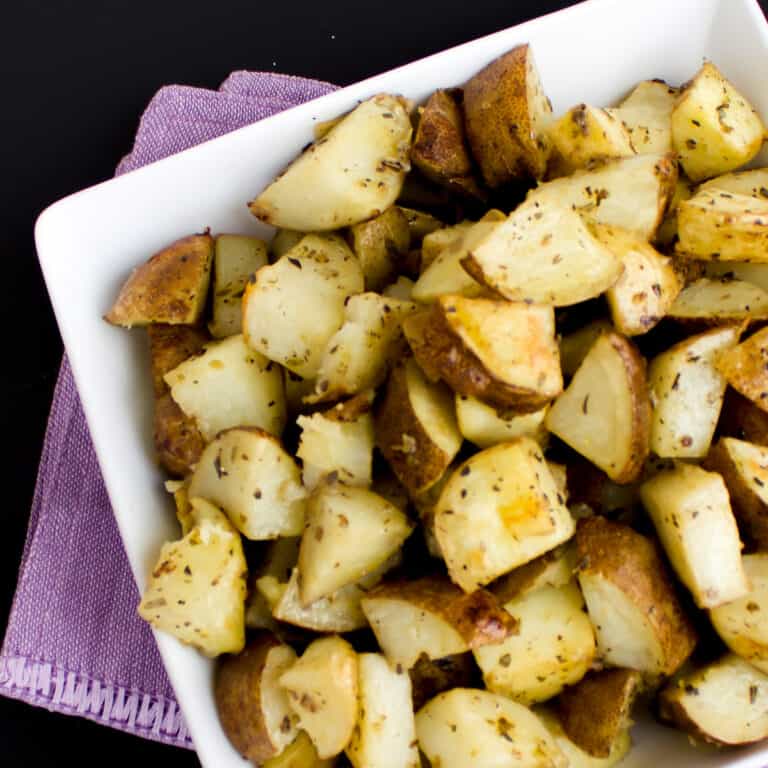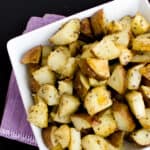 Print
Easy recipe for how to make the best roasted Greek lemon potatoes. Diced potatoes that are roasted until crispy on the outside with oil, lemon and oregano.
Servings: 4
Ingredients
4 medium potatoes
1/4 cup olive oil
1/4 cup water
1 tbsp dried oregano
2 tsp salt
1/2 tsp ground black pepper
1/4 cup lemon juice
Instructions
Scrub the potatoes thoroughly and cut roughly into 1 inch cubes.

Toss with the remaining ingredients and spread on a baking sheet.

Bake in a 400F oven for 1 hour, flipping them halfway through cooking time.
Nutrition
Per serving:
Calories: 250kcalCarbohydrates: 29gProtein: 6gFat: 14gSaturated Fat: 2gSodium: 1186mgFiber: 6gSugar: 1g