My First Pavlova – a collapsed effort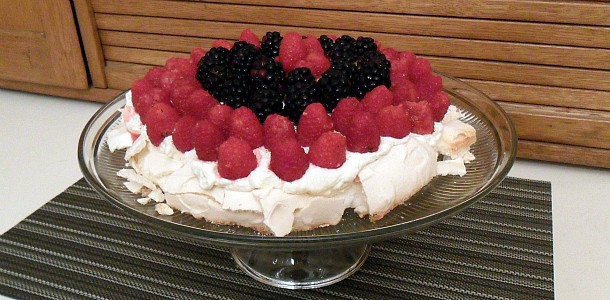 Have you ever made a dish and midway through something went wrong and you knew that it was not going to turn out well? In those times you may struggle with giving up. Should I quit or keep going? Well, this is my story of a similar situation. Read along and discover what happened in the Cylka home tonight!
My family is hooked on Masterchef Australia. Even the kids love it. There have been many times I have been inspired by one of the contestants creations. There was one episode though, that got me totally obsessed with a new dessert. Early in season 2 the contestants had to make pavlova. Well, I had never tasted, nor even heard of, pavlova. I learned that pavlova is a classic Australian dessert and you could buy the premade base at the supermarket like we can buy strawberry shortcake or angel food cake bases here.
I went online and read about pavlovas learning some of the origin and history of this popular dish from the other side of the globe. Here is some of the history of the pavlova, taken from wikipedia:
The dessert is believed to have been created in honour of the Russian ballet dancer Anna Pavlova, either during or after one of her tours to Australia and New Zealand in the 1920s. The nationality of its creator has been a source of argument between the two nations for many years, but formal research indicates New Zealand as the more probable source. The dessert is a popular dish and an important part of the national cuisine of both countries, and with its simple recipe, is frequently served during celebratory and holiday meals.
For the last few weeks I have been itching to try this Australian classic, but always chickened out, knowing that it is so delicate. I finally gave it a go. Donna Hay said on the show that the measurements need to be precise, so I made sure everything was exact. I whipped the egg white until stiff, I slowly added the caster sugar and the meringue took on a nice glossy finish like it was supposed to. I whisked in the corn starch and vinegar and then made the mold of the pavlova. I looked perfect!
I put it in the oven and followed the directions to a T. I let the pavlova cool in the oven overnight and in the morning it looked fine. Tonight after supper I took it out and began to get ready to top it with the whipped cream and fresh fruit. I barely touched it and the pavlova exploded like it was a land mine. The top collapsed in and the sides crumbled all around. I was angry and disappointed. The kids were around and they were sad as well. I wanted to quit, thinking this will not be blog worthy. The kids were great and they said they still wanted to eat it. Once they tasted it they said it has to go on the blog! Well, here it is. It is a mess, it is not Masterchef worthy, but it tastes great!
I remember when I was teaching my middle child this summer to ride a bike. He fell a couple of times and was hesitant to get back on the bike. I kept telling him everytime he fell to jump right back on the bike. He did that and now he rides a two wheeler great. I need to take my own advice and try again to make a perfect pavlova.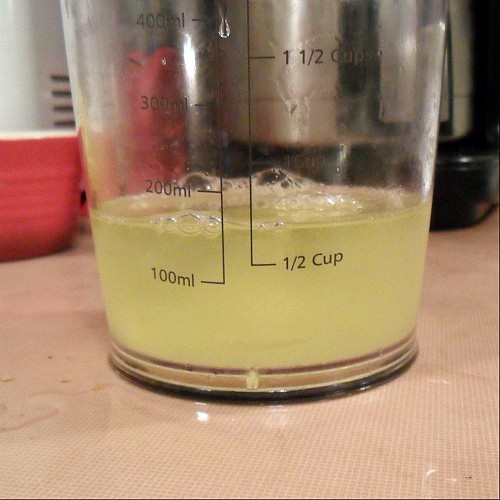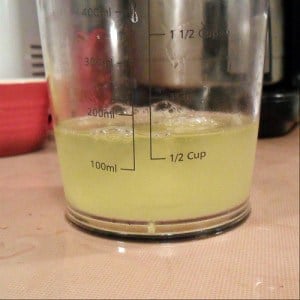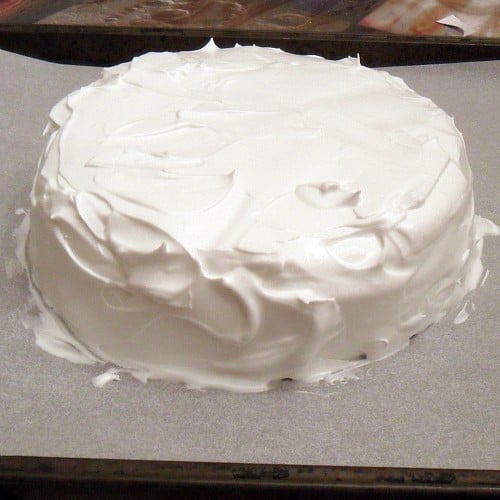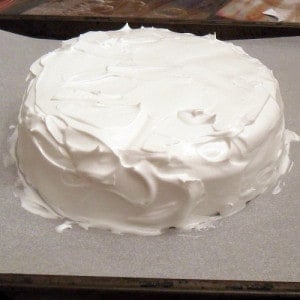 Donna Hay said that the egg whites need to be exactly 150ml. That was a little more than 4 egg whites for me.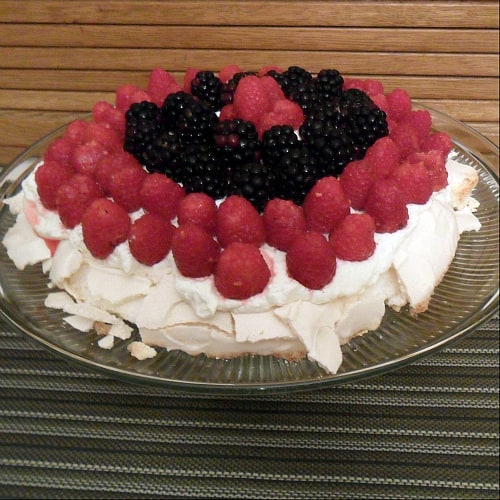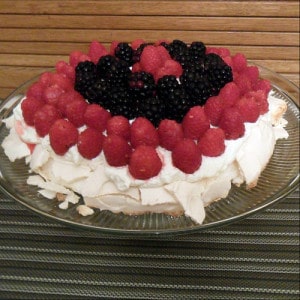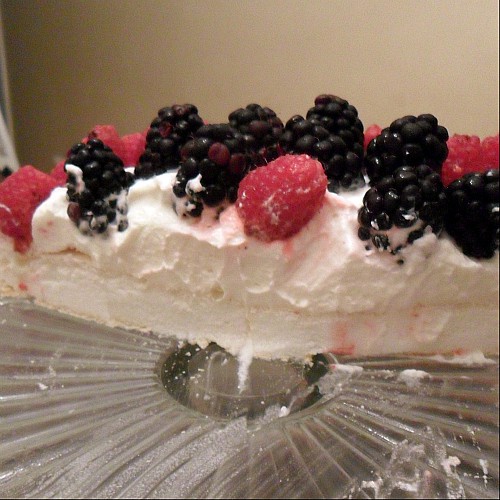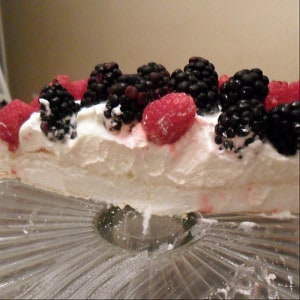 The pavlova collapsed on top and the sides crumbled. I was quite upset, but the taste was terrific! I even had a second slice right away!
My First Pavlova - a collapsed effort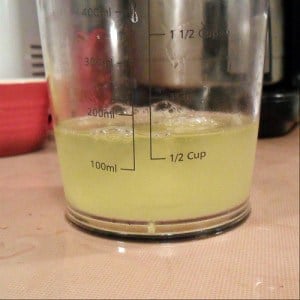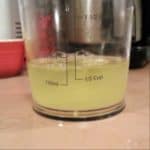 Print
Servings: 6
Ingredients
150 ml egg white (approximately 4 eggs)
1 cup caster (superfine) sugar
2 tablespoons corn starch , sifted
2 teaspoons white vinegar
whipping cream
fresh fruit
Instructions
Preheat oven to 300°F.

Place the egg white in the bowl of an electric mixer and whisk until stiff peaks form. Gradually add the sugar, whisking well, until the mixture is stiff and glossy. Add the cornstarch and vinegar and whisk until just combined. Shape the mixture into an 18cm round on a baking tray lined with parchment paper.

Reduce oven to 250°F and bake for 1 hour 20 minutes. Turn the oven off and allow the pavlova to cool completely in the oven.

Decorate with your desired toppings.