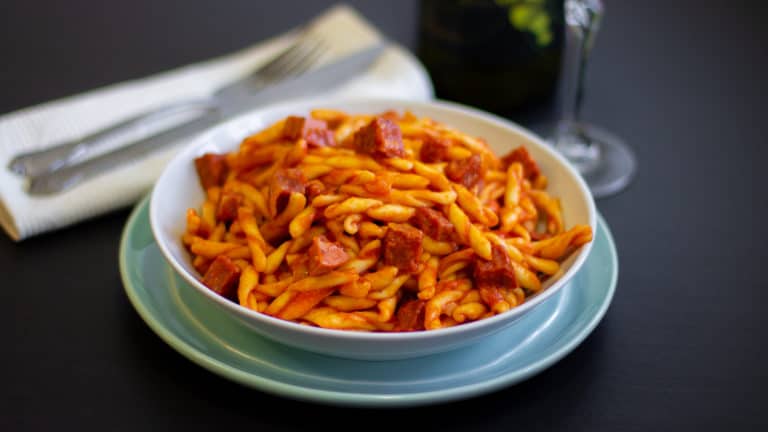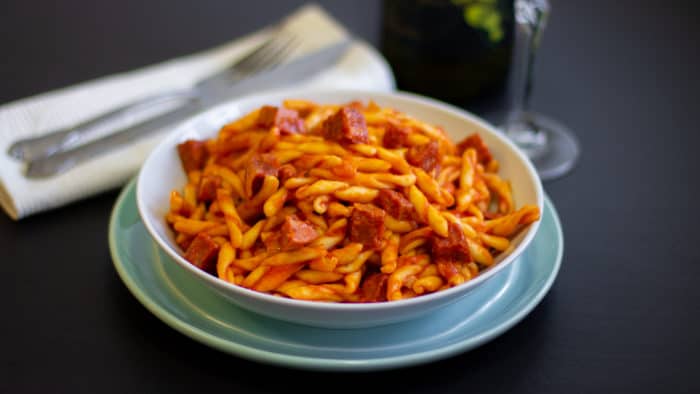 One of my favorite food shows is Masterchef Australia. It is a long running show with many episodes so you really get to know the amateur chefs vying for the prize of Masterchef. The main reason why I love the show is that everyone is so positive and encouraging towards each other. I also love the hosts: Gary, George and Matt.
It seems like many of the reality cooking shows over on this side of the ocean are far more nasty. Mastechef USA, Hell's Kitchen and others seem to be more cutthroat than I prefer. I suppose that comes in part from the host Gordon Ramsay.
Regardless of the origin, I prefer a show that is more positive and encouraging, so Masterchef Australia has found a home in my tv viewing schedule!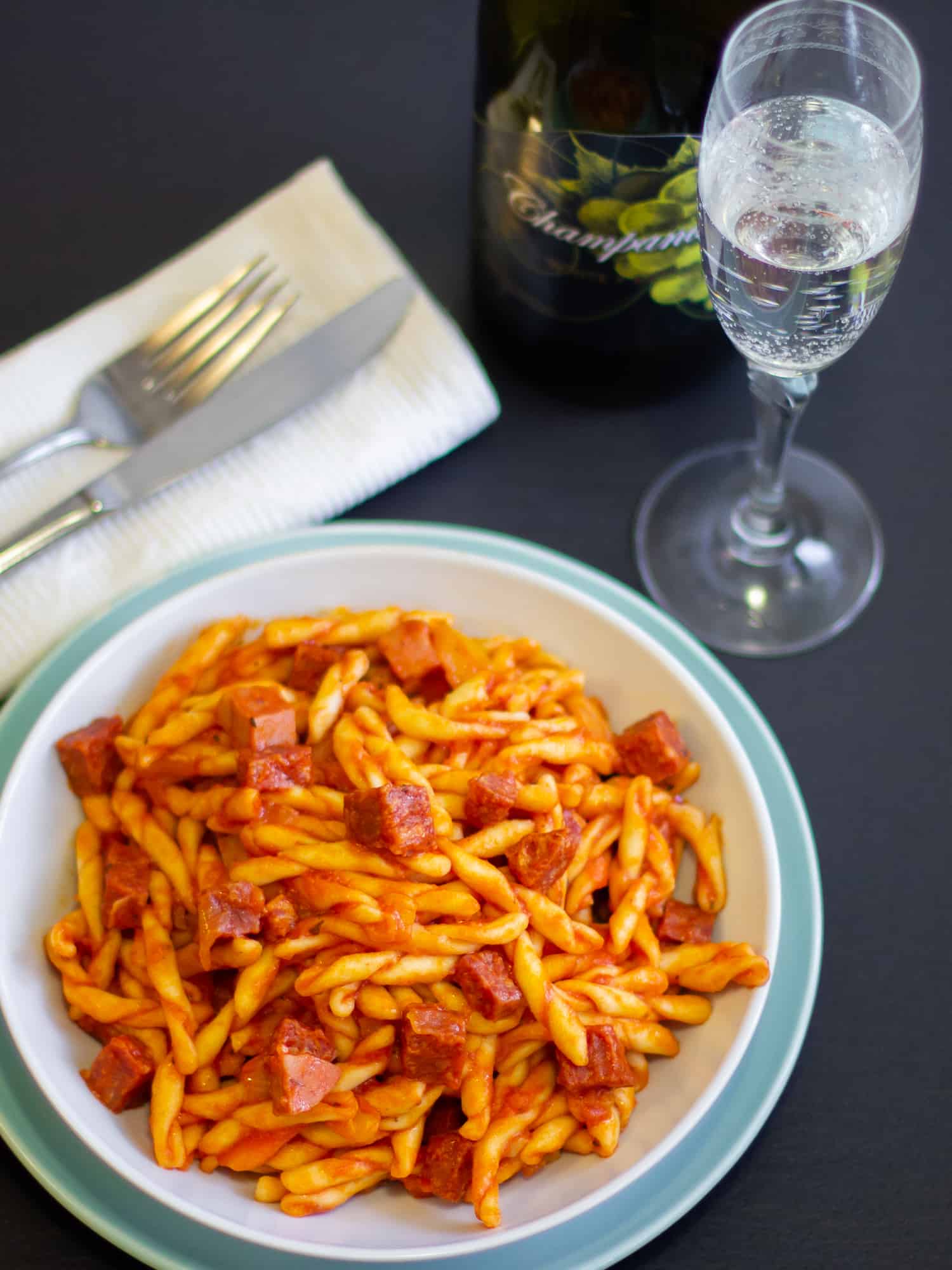 Every once in a while, the show has celebrity challenges where one amateur chef has to compete against a celebrity chef. It is always interesting to see these episodes and watch the amateur cook face off against a professional.
One episode in Season 2 had Ellie face off against a New York chef named Cesare Casella of Salumeria Rosi. They had to prepare one of his signature dishes which is a rustic Italian sauce made with a variety of Italian cured meats, served with pasta.
It looked amazing and I decided I needed to try a sauce with a collection of cured meats. Bucatini all'Amatriciana is the name of this sauce which usually referred to a sauce with pancetta, but Cesare Casella said it was better with the addition of mortadella and soppressata. I agree. This sauce was amazing!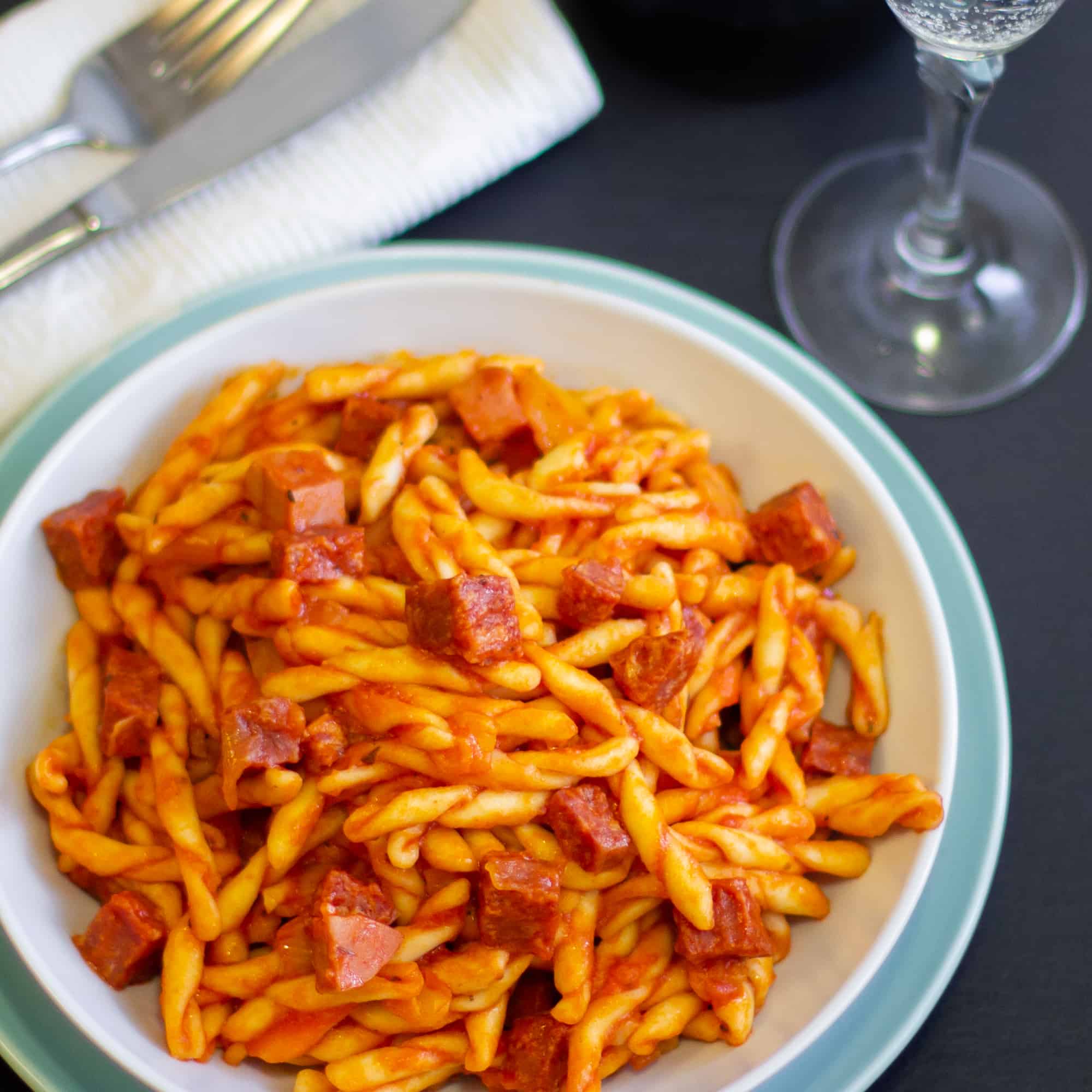 Bucatini all'Amatriciana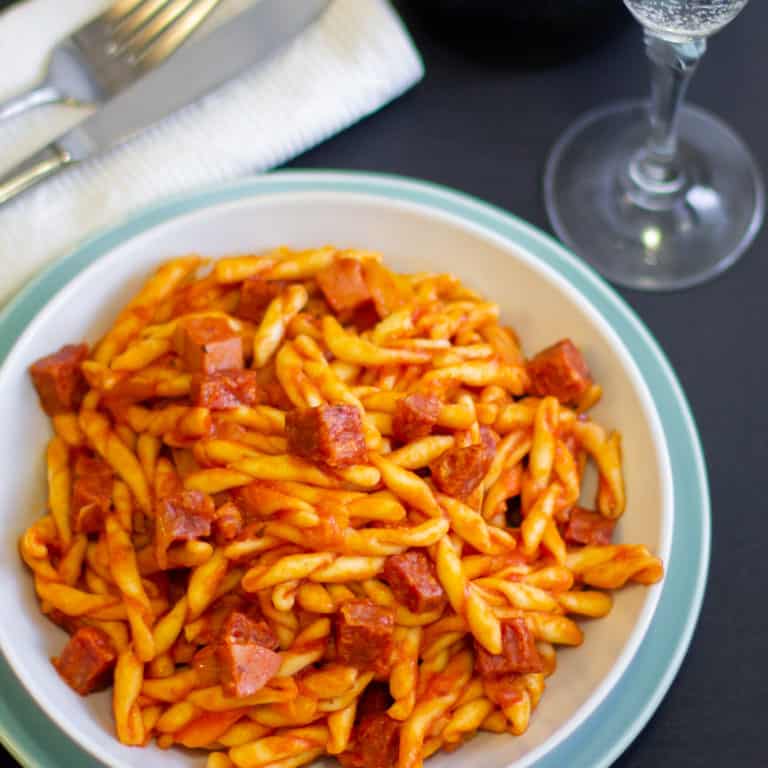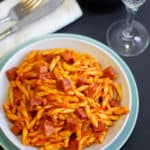 Print
Rustic Italian pasta sauce recipe made with pancetta, mortadella and soppressata salami. Fresh tomatoes, basil, onion and peppers sweeten the sauce.
Servings: 4 people
Ingredients
1/2 pound pancetta or guanciale cut into small 1/4 inch cubes
1/2 pound soppressata salami cut into 1/2 inch cubes
1/2 pound mortadella cut into 1/2 inch cubes
4 garlic cloves minced
1 onion diced
1 pepper diced
1 1/2 cup red wine
4 cups crushed tomatoes
salt and pepper to taste
1/4 cup fresh basil thinly sliced (optional)
parmigiano reggiano or pecorino romano cheese (optional)
cooked pasta of choice
Instructions
In a saucepan, cook the pancetta on medium heat, stirring often and scraping the bottom of the saucepan. This will cook similar to bacon and the fat will begin to crisp.

After about 3-5 minutes add the soppressata and mortadella. Cook, stirring often, for another 5 minutes.

Stir in the garlic, onions and peppers and cook for another 5 minutes or until the onions are transparent.

Add the wine, to deglaze the pan. Let it boil and cook off for about 2-3 minutes.

Add the tomatoes, bring to a boil and lower the heat to a simmer.

Let the sauce cook for about 10 minutes and add the salt and pepper to desired taste.

Stir in the fresh basil just prior to serving.

Serve with fresh cooked pasta and garnish with parmesan cheese.