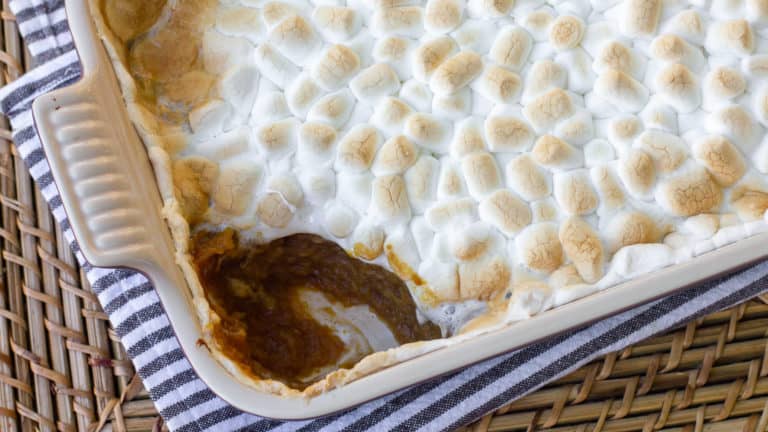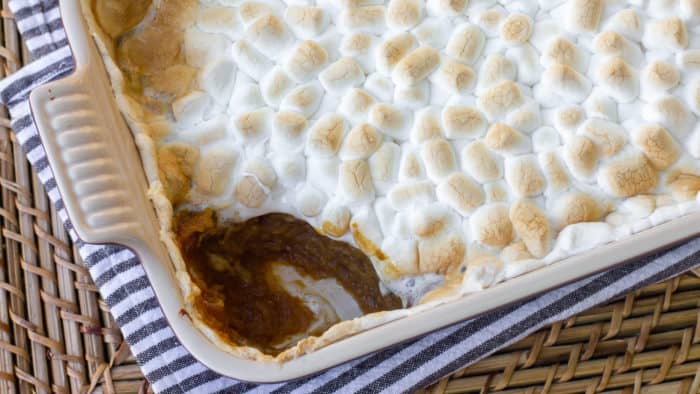 I love everything about pumpkin pie: the sweetness of the pumpkin squash, the buttery creamy texture and the spices of cinnamon, ginger, cloves. It is the perfect dessert during the fall season. This pumpkin pie casserole is so delicious and perfect for your Thanksgiving holiday dinner menu!
Sometimes though, I want that pumpkin pie taste, but do not want to bother making pie pastry. This casserole dish is the perfect side dish for any autumn meal.
Similar to sweet potato casserole this has a layer of pumpkin pie filling topped with mini marshmallows that get all creamy and toasted coming out of the oven.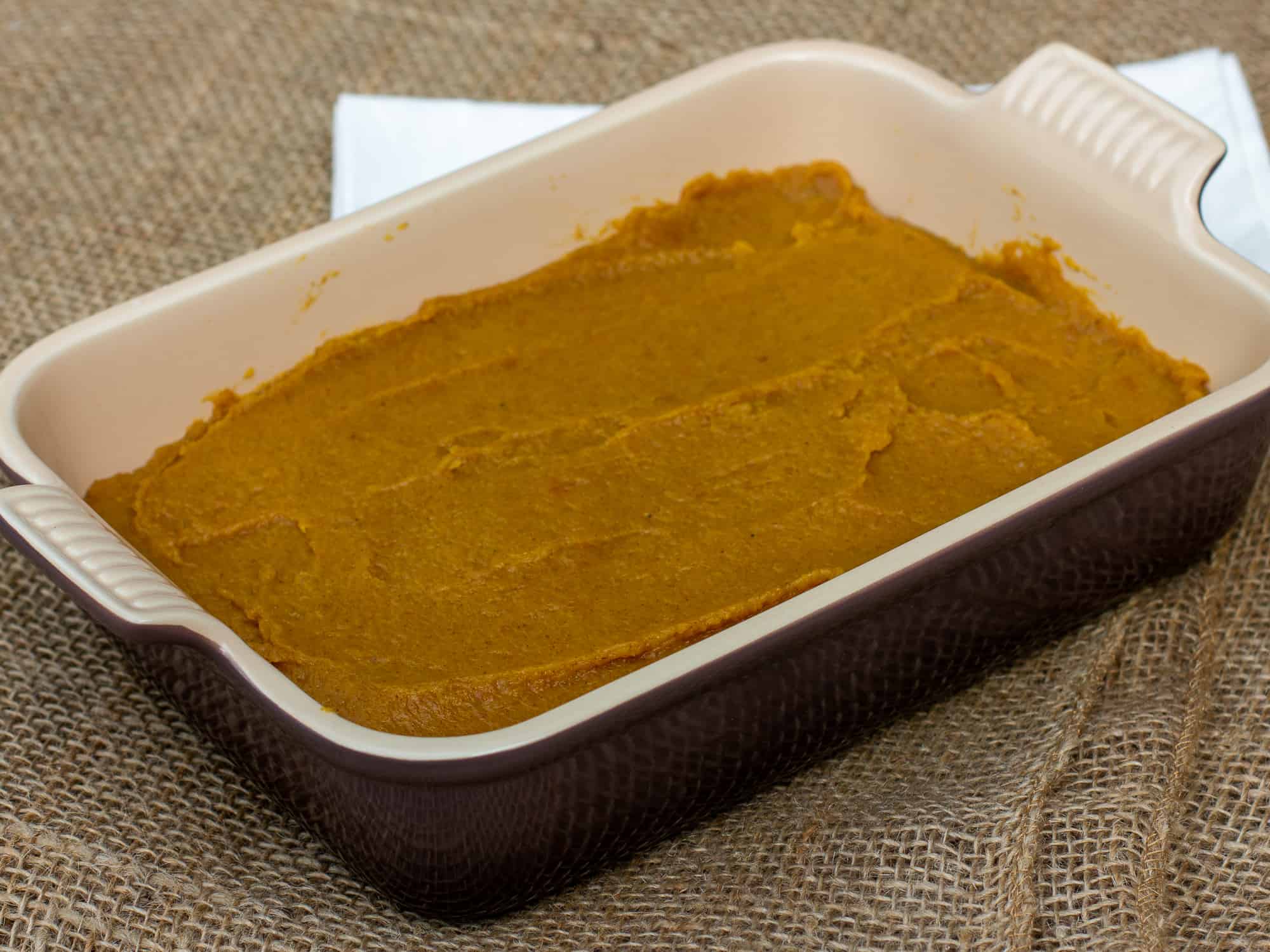 The filling of this casserole is very similar to that of a pumpkin pie. You can either use a can of pie pumpkin puree or make your own from a fresh pie pumpkin.
Once the filling has been spread in a casserole dish, top it with a bunch of mini marshmallows.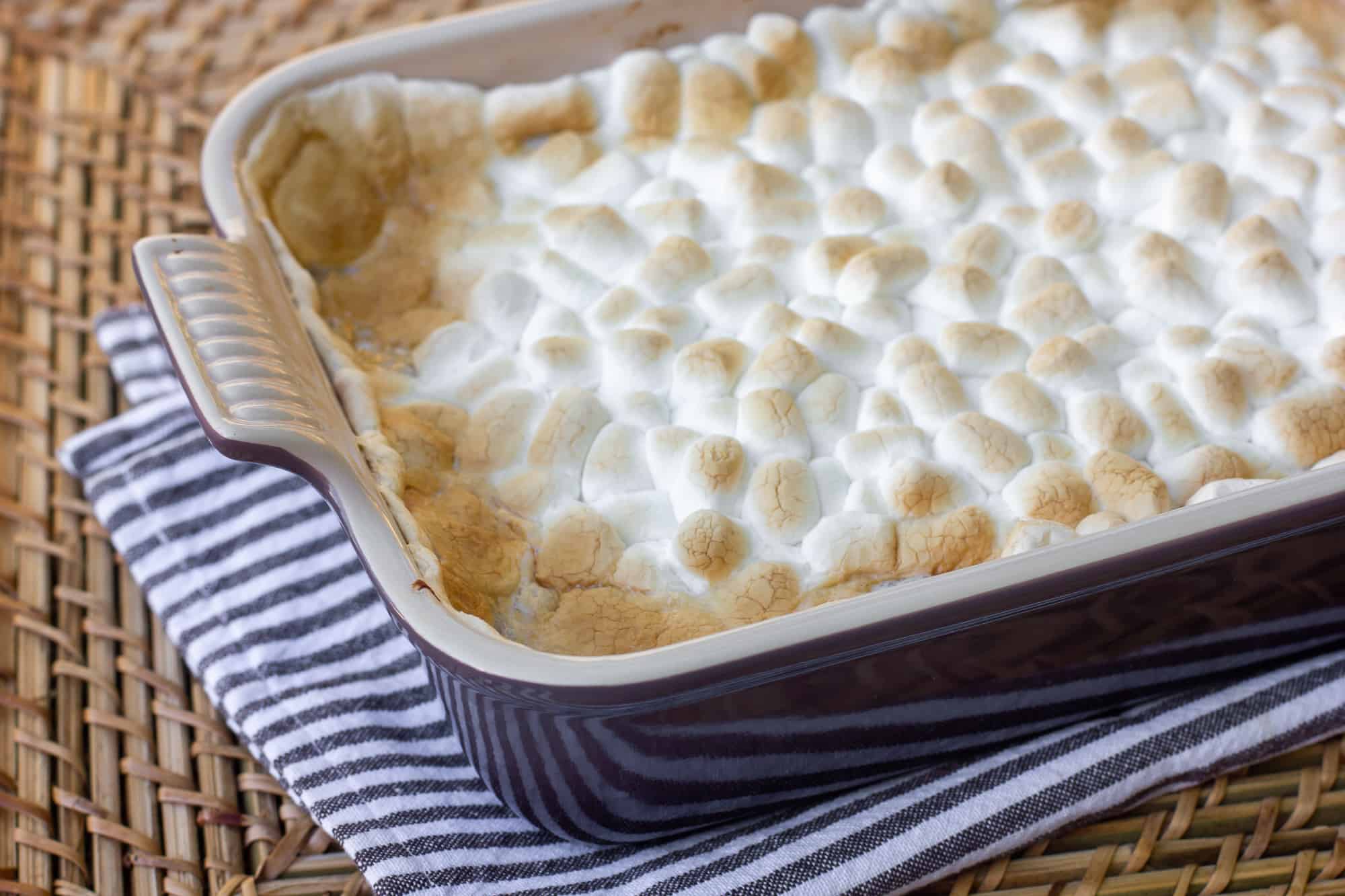 Thanksgiving Dinner Recipe Ideas
If you are makingthanksgiving dinner and looking for some ideas. This pumpkin pie casserole is delicious and here are some other amazing recipes to fill up your menu for holiday Thanksgiving!
How to Cook a Turkey – If you are looking for detailed instructions for how to cook a turkey in the oven, then this is the post for you!
Homemade Cranberry Sauce – This recipe for making cranberry sauce with fresh cranberries is so easy and way better than opening up a can.
Mom's Turkey Stuffing – My mom makes the greatest stuffing and this is the recipe she makes every year for decades.
Pumpkin Pie and Marshmallow Casserole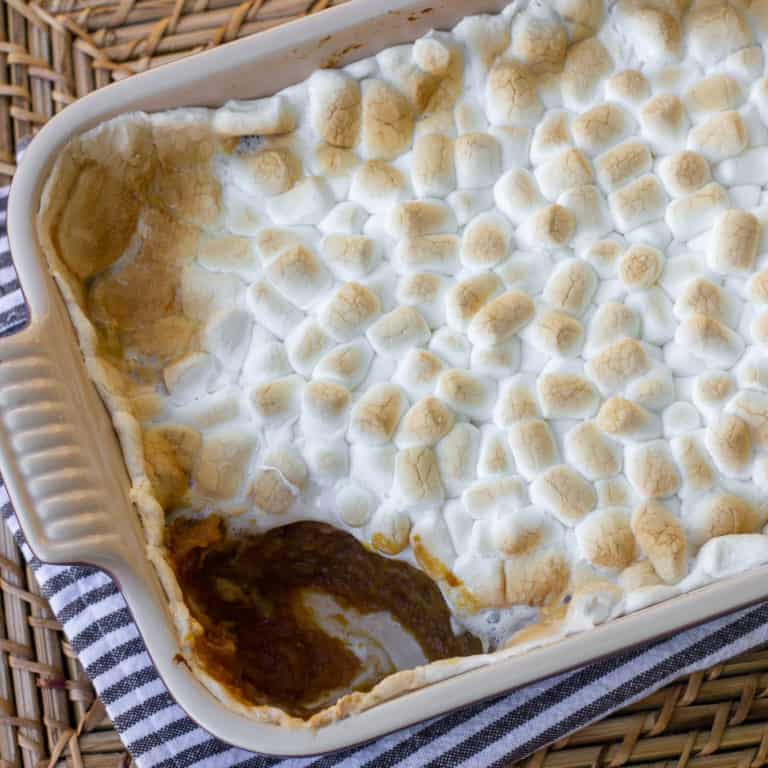 Print
Pumpkin pie for dinner! This casserole takes all the flavor of pumpkin pie and turns it into a casserole dish that is the perfect side for any fall meal!
Servings: 8 people
Ingredients
2 cups pie pumpkin puree
1 cup heavy cream
2 eggs
3/4 cup brown sugar
1/4 cup butter , melted
1 1/2 tsp cinnamon
1 tsp ginger
1/2 tsp nutmeg
1/4 tsp cardamom
1/4 tsp ground cloves
1/2 tsp salt
2 cups mini marshmallows
Instructions
Add all the ingredients, except the marshmallows, to a large bowl. Use a wooden spoon to mix the pumpkin filling so that all the ingredients are thoroughly combined.

Spread the pumpkin filling evenly across the bottom of a casserole baking dish.

Top with mini marshmallows.

Bake in a 350F oven for 20-25 minutes.