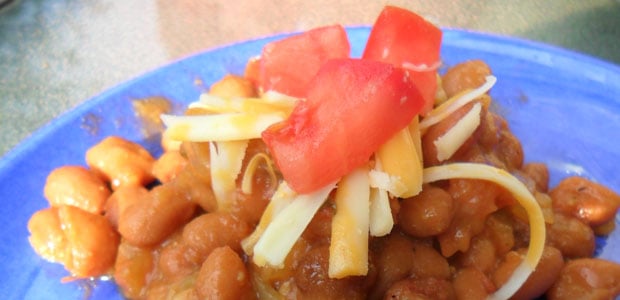 A couple days ago I shared my recipe of Chicken Tacos with Cilantro Dressing and Mangos. While I was making that dish I wanted something that would compliment it. I often make refried beans but this time I did not want to smash the beans, but instead try something a little different. This is the result and it turned out great. Molasses adds such a unique flavour to dishes – but beware, adding too much can ruin a dish.
Texas Beans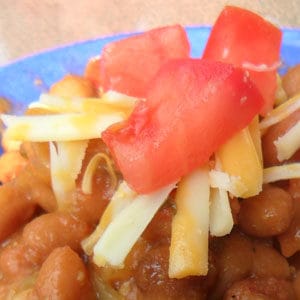 Print
Servings: 6 -8
Ingredients
2 tbsp oil
1 onion , diced
3 cubanelle peppers , diced
3 plum tomatoes diced
2 cloves garlic , minced
1 tsp cumin
2 cans of pinto beans
1 1/2 cup water
2 tbsp brown sugar
1 tbsp molasses
Instructions
In a saucepan at medium/high heat add oil, onion, peppers, tomatoes and garlic. Cook until they begin to soften, about 4 minutes.

Stir in the remaining ingredients. Once it comes to a boil lower the heat to a low simmer.

Continue to simmer for about 30 minutes. The flavours will deepen and the sauce will thicken.