Ancho Chili Black Bean Refried Beans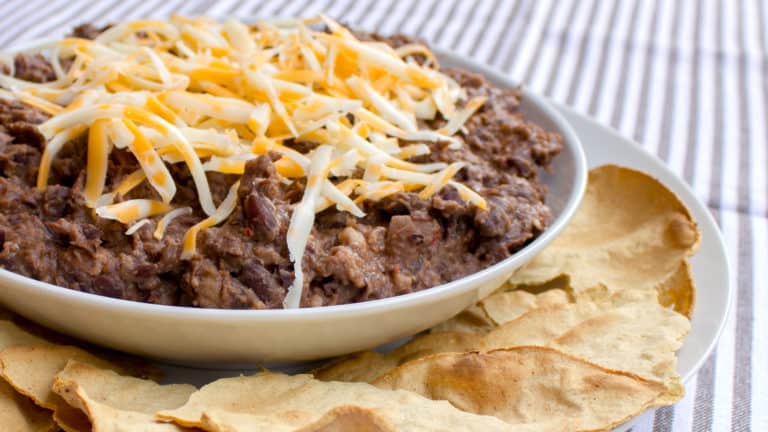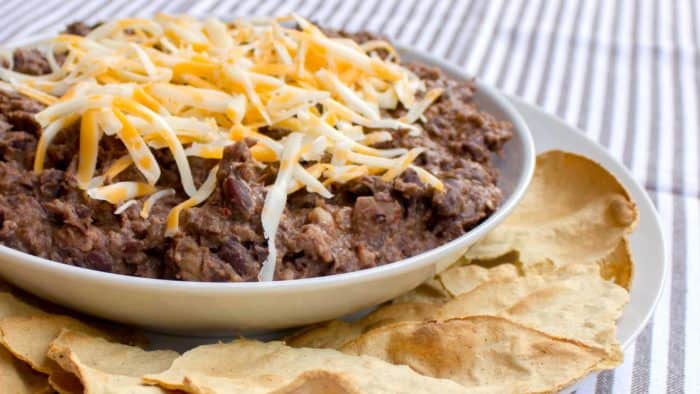 It is going to be a hot week here in Ontario. I dig summertime and hot weather, but this week is going to test even my love of the heat. But really, it is not so much the heat as it is the humidity that bothers me.
Already this morning, it feels so sticky outside. Humidity can make it feel like one hot wall that just hits you as you walk outside. My two oldest kids both have field trips today and they are going to be outside all day long. I made sure that they had a hat on and were well coated with sunscreen.
Today's recipe is something I make all the time. We love anything Mexican in our house and we cook it 2 or 3 times a month. These refried beans are made with black beans instead of pinto beans, which I usually use. They are so easy to make and are far cheaper and taste way better than a can of refried beans.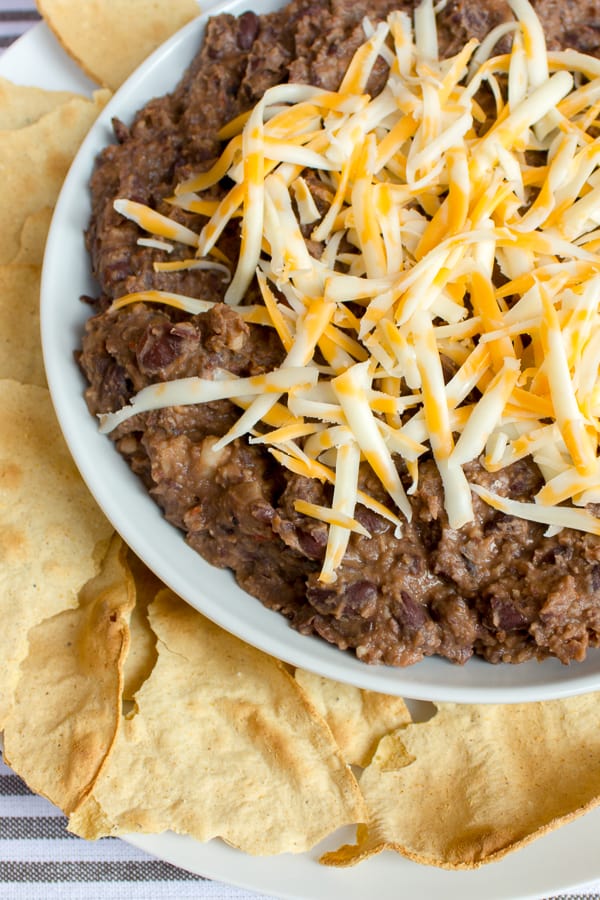 These refried beans are packed with flavour. The ancho chili provides a smokey note with a hint of heat. I ground the ancho chili in a spice/coffee grinder before adding it to the beans.
Serve these beans with grated cheddar and nacho chips. It is also great in a Mexican layer dip, with tacos, burritos or more.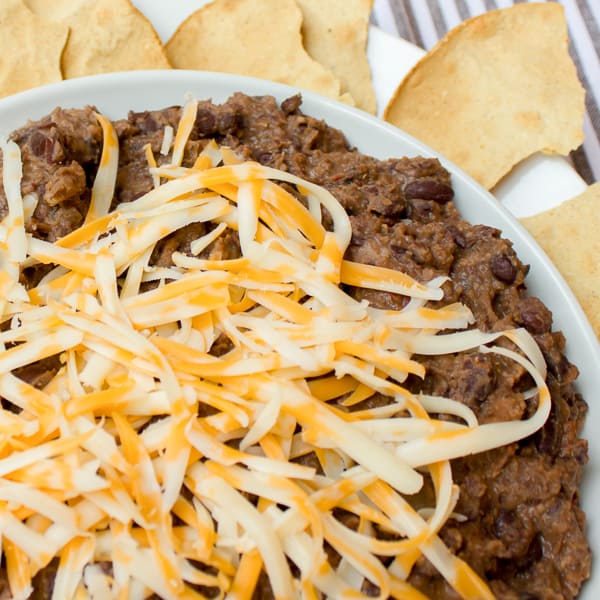 Ancho Chili Black Bean Refried Beans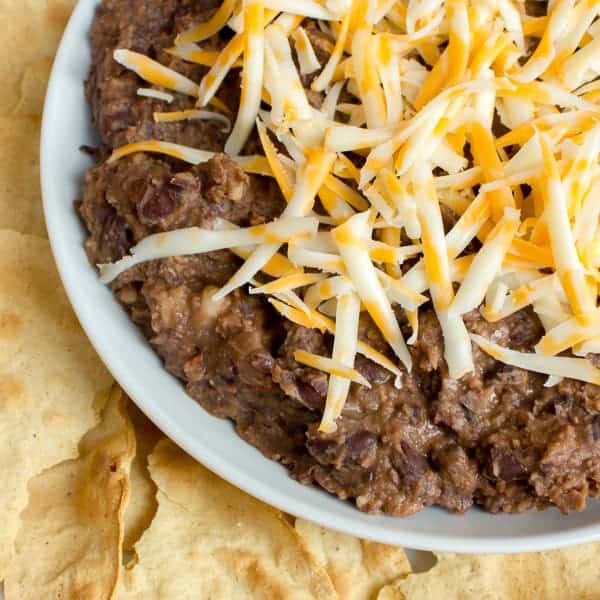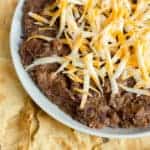 Print
Refried beans made with black beans and ancho chilies.
Servings: 6 people
Ingredients
2 cans black beans drained
4 bacon strips chopped
1 onion diced
4 cloves garlic
1 tsp salt
1/2 tsp black pepper
1 ancho chili
1 1/2 cups water
Instructions
Grind the ancho chili in a spice/coffee grinder until it is fine like a powder. Set aside for later.

Cook the chopped bacon until it is just starting to crisp up. Add the onion and garlic and cook on medium heat until the onion is tender, about 5 minutes.

Add the remaining ingredients (including the ancho chili powder) and bring to a boil. Lower the heat to a simmer and cook for 10 minutes.

Roughly mash the beans using a potato masher. Do not mash them all. Allow some of the beans to remain whole.

Cook the refried beans for another 5-10 minutes scraping the bottom of the pan, ensuring it does not stick.

Serve with cheese, nachos, on tacos, burritos or just on its own.