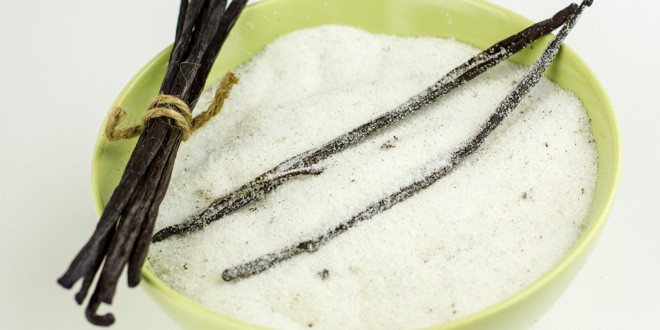 Vanilla sugar is a staple in our house. It is amazing in baking, coffee and even mixed with cinnamon and sprinkled on buttered toast. Once you try vanilla sugar in your baking, it is hard to go back to plain sugar. I store my vanilla sugar in an airtight container and anything from a Tupperware container to a Mason jar would work. It is simple to make but you need to have a good supplier of vanilla beans.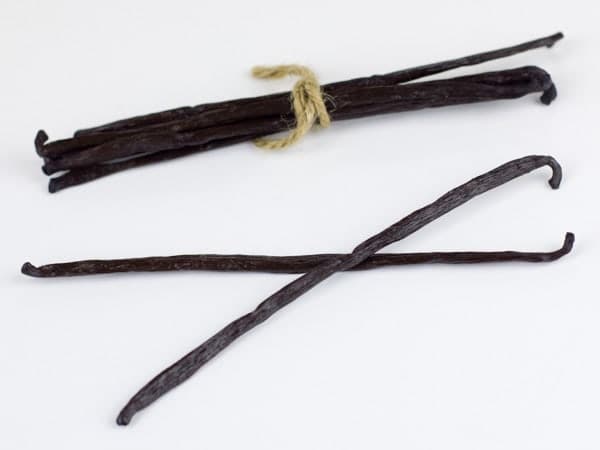 You can find vanilla beans at many grocery stores but they are usually very expensive. They often come in a glass or plastic tube and it is not uncommon for them to be $9.99 for the two beans. That is a premium price and they can actually be dry and stiff from sitting on the shelf for so long. I order my vanilla beans from an online store and they are cheaper and fresher than the expensive ones at the store. I order my beans from www.vanillafoodcompany.ca.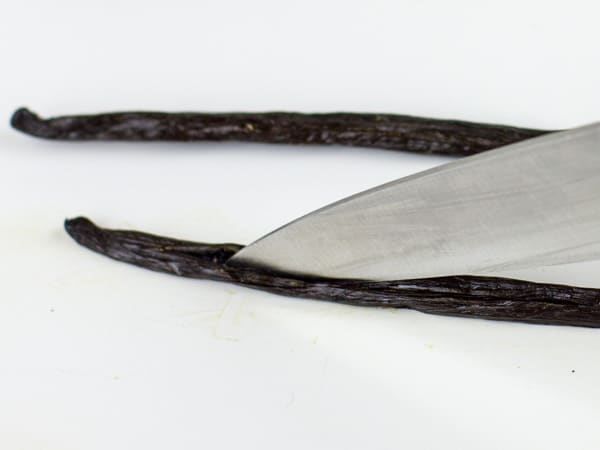 These vanilla beans are very soft and bendable. Before mixing the vanilla bean with the sugar, you need to open it up to reveal all the wonderful seeds. Use a sharp knife to make a slit along the length of the vanilla bean. Try not to go all the way through.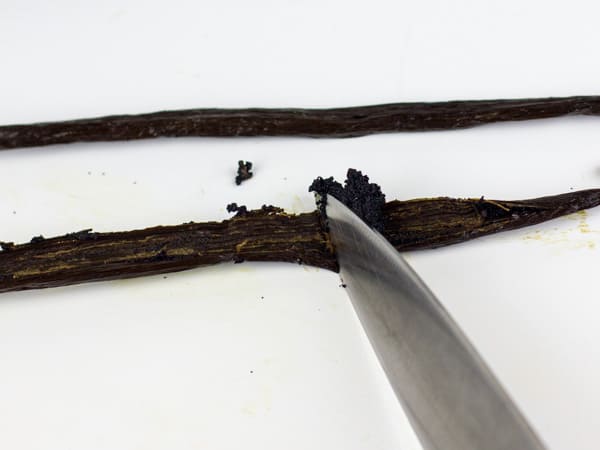 Press down on one side of the cut open bean and scrap the knife along the bean. This will remove all the seeds from inside the bean. You may need to do it again to make sure you have gotten as many of the seeds out as possible.
Mix the seeds from 2 vanilla beans with 4 cups of of sugar. The seeds clump together, so it will be necessary to mix the sugar thoroughly to break up the seeds. I use a whisk to get the seeds mixed evenly in the sugar. A food processor would also work well. Stick the two scraped vanilla beans into the sugar and store it in an airtight container. Let the sugar rest for 2-3 weeks before using.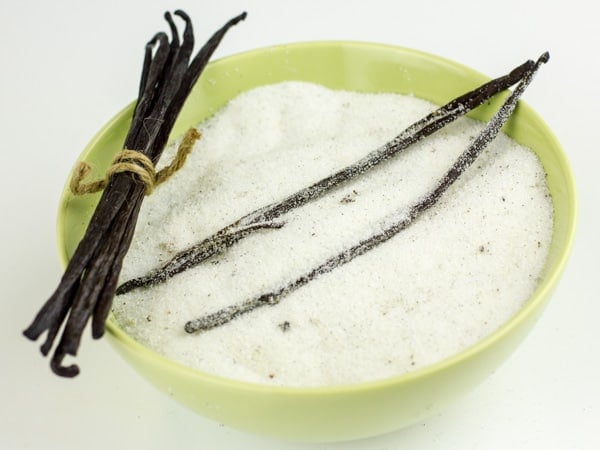 Vanilla Sugar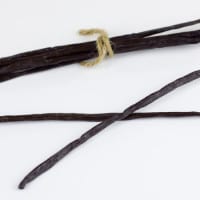 Print
Servings: 4 cups
Ingredients
4 cups white sugar
2 vanilla beans
Instructions
Using a knife, slice along the full length of each vanilla bean. Using the flat end of the knife, scrape all the seeds out of the beans.

Mix the seeds, thoroughly into the sugar and make sure there are no clumps of vanilla seeds. Stick the two scraped beans into the sugar as well.

Pour into an airtight container, seal and let rest for 2-3 weeks.