Vanilla Extract – Make your own!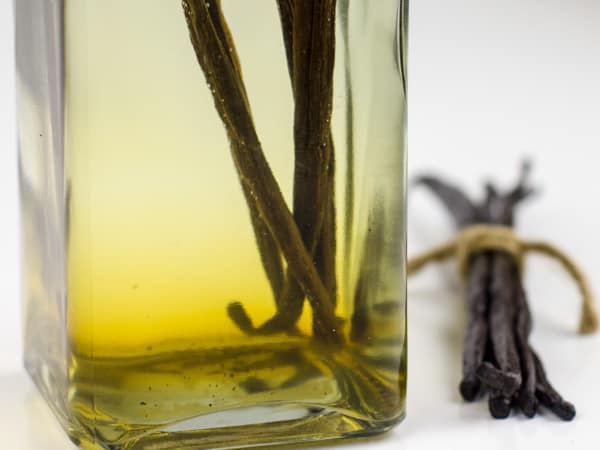 I remember my first time in the Domincan Republic. It was a missions trip and I was with a group of people, some who had been there before. We had a wonderful time, exploring the country, building friendships, eating Dominican cuisine – oh how I loved aranitas de yuca! Before leaving the country, we made sure to hit a local market. While there, we each bought a few bottles of pure vanilla extract. Buying pure vanilla in the Dominican was way cheaper than up here in Canada (and I assume the U.S.). Going to a local grocery store in North America, you will typically find two types of vanilla extract: pure and artificial. Pure vanilla extract is way better than artificial kind and it is the only one I recommend using. But, it does come at a price because, buying a jar of pure vanilla is quite expensive. I did a quick search on Amazon.com and a 4oz (around 125ml) bottle of good quality pure vanilla extract ranges from $10-15.
It is easy to make your own vanilla extract and it is cheaper than buying it at the store or online. I keep mine in a 16oz (500ml) bottle with a stopper. If you don't have anything like that, a simple mason jar will work great. Just make sure that you have a lid that can seal or else the extract will evaporate.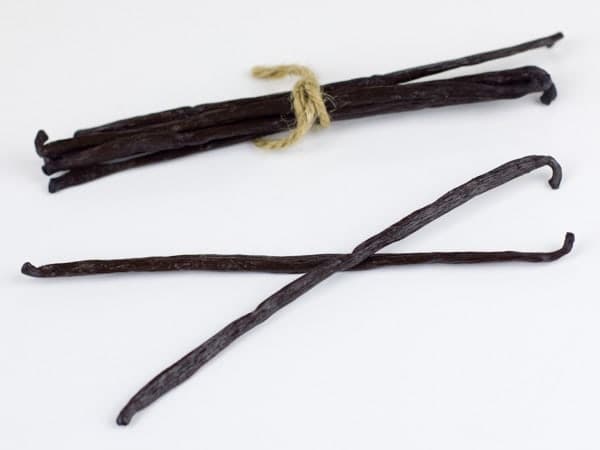 You can find vanilla beans at many grocery stores but they are usually very expensive. They often come in a glass or plastic tube and it is not uncommon for them to be $9.99 for the two beans. That is a premium price and they can actually be dry and stiff from sitting on the shelf for so long. I order my vanilla beans from an online store and they are cheaper and fresher than the expensive ones at the store. I order my beans from www.vanillafoodcompany.ca.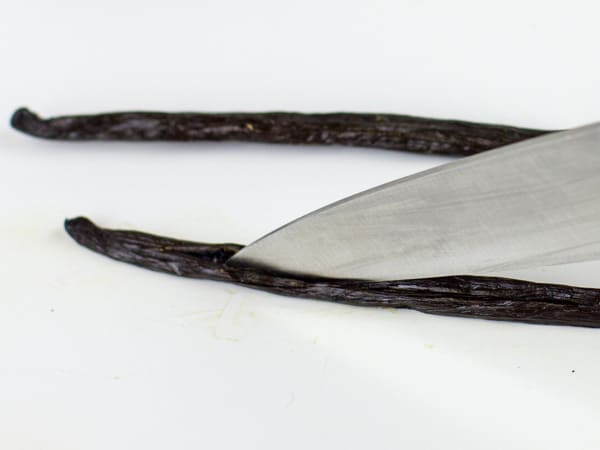 These vanilla beans are very soft and bendable. Before mixing the vanilla bean with the vodka, you need to open it up to reveal all the wonderful seeds. Use a sharp knife to make a slit along the length of the vanilla bean. Opening the bean allows that rich and robust flavor to penetrate into the vodka to create a wonderful extract.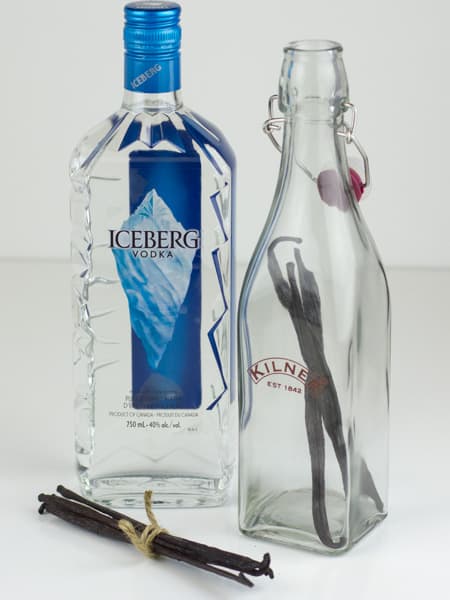 Vodka is the perfect alcohol for vanilla extract because it evaporates once it is mixed in a recipe and baked or cooked. Vodka does not leave any flavor, so the pure vanilla flavor comes through fully.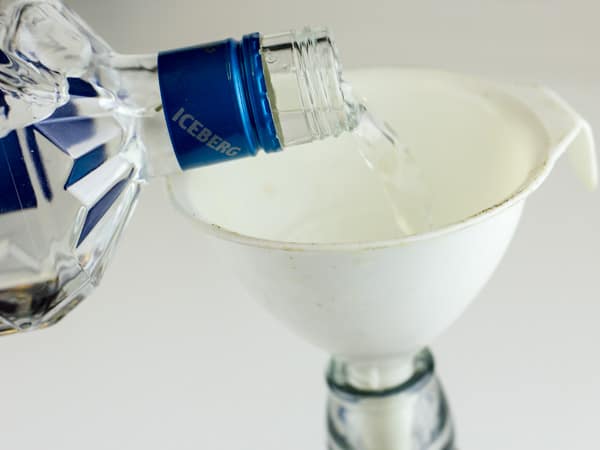 Use 2 vanilla beans for every 250ml of vodka. Pour it in the bottle with the split vanilla beans and seal on the lid. Vanilla extract is best left for at least a couple of months before using.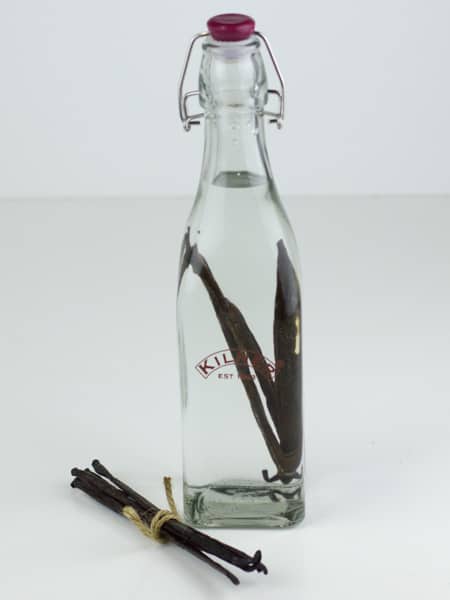 Over time, the vodka will start to discolor. Above you can see the bottle the day I made the vanilla extract. Below is after 2 days. Every once in a while, give the bottle a good shake to make sure the vanilla is mixing evenly throughout the vodka.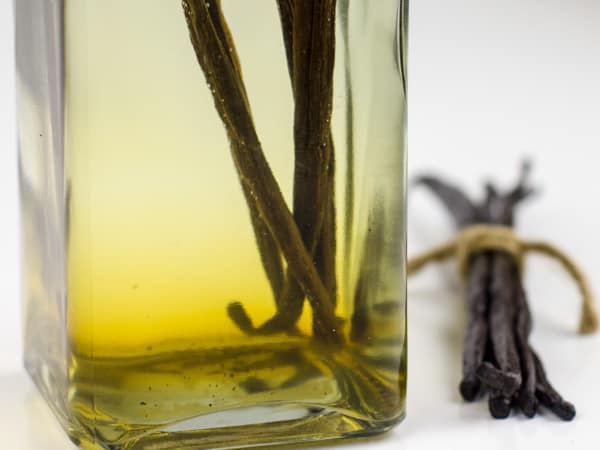 Vanilla Extract - Make your own!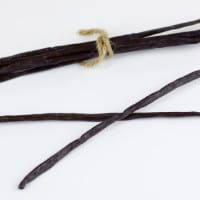 Print
Simple how to instructions make your own homemade vanilla extract using vanilla beans and vodka alcohol. Can work with bourbon as well!
Servings: 2 cups
Ingredients
4 whole vanilla beans
2 cups (500ml) vodka
jar or bottle with a lid that can seal
Instructions
Using a knife, slice along the full length of each vanilla bean.

Place the vanilla beans in the bottle.

Pour the vodka into the bottle.

Firmly put on the lid to seal the bottle.

Place in a cool dark place for a minimum of 2 months. Shake the bottle every once in a while to mix the extract.