Zucchini Bread with Crumble Topping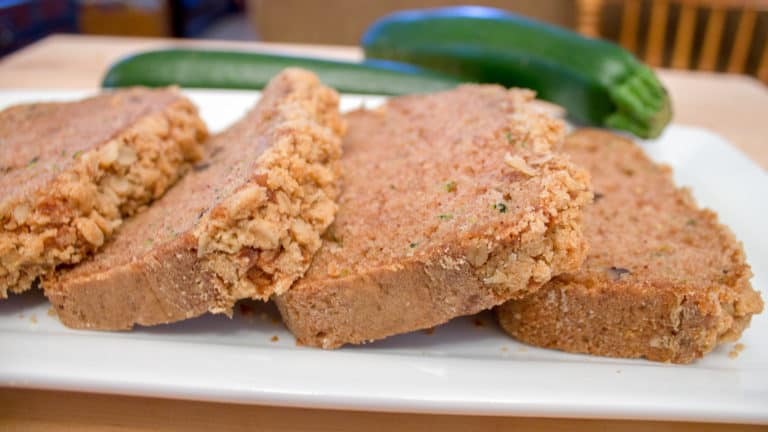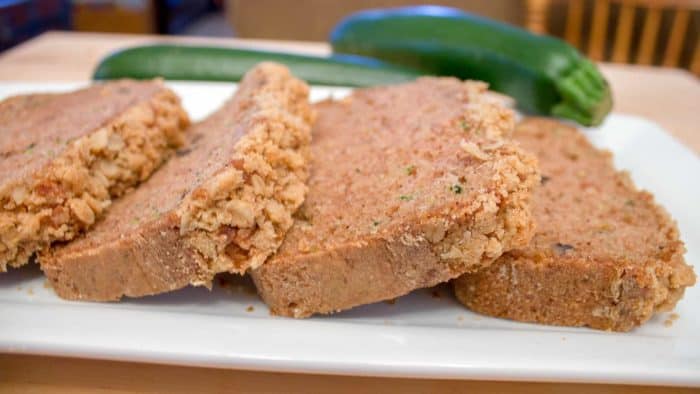 Janna and I have a tradition during December. We love to make Christmas gifts for people so, once the kids go to bed, our free evenings leading up to December 25th are all about getting gifts done and made. Janna is usually knitting or with her sewing machine and I am in the kitchen.
While we are working, our favourite Christmas movies are on getting us in that wonderful holiday spirit! Some of the movies are all about Christmas, others have a segment of the movie around Christmas, and some have just become our Christmas movies as a result of watching them during the Christmas season. Here are some of our picks.
Janna's Christmas Movies:
The Family Man, When Harry Met Sally, You've Got Mail, Home Alone, The Sound of Music
My Christmas Movies:
Christmas Vacation, A Christmas Story, Die Hard, Deck the Halls, Nightmare Before Christmas, Gremlins
On top of those, you can never go wrong with: White Christmas, A Christmas Carol, It's a Wonderful Life, Miracle on 34th Street, etc.
A question for you…… What are your favourite Christmas movies? What do you need to see each year??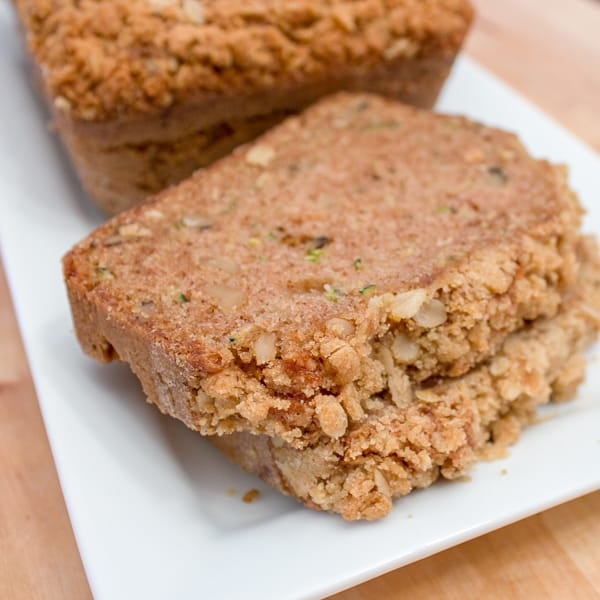 So, it is December and we have started our little tradition leading up to Christmas. Janna is making gifts and the Christmas movies are on, but there has been a problem. Usually, I do all my Christmas baking while these movies are on, but since I did the 24 Days of Christmas Baking marathon in November, I am done all I need to make for the holidays.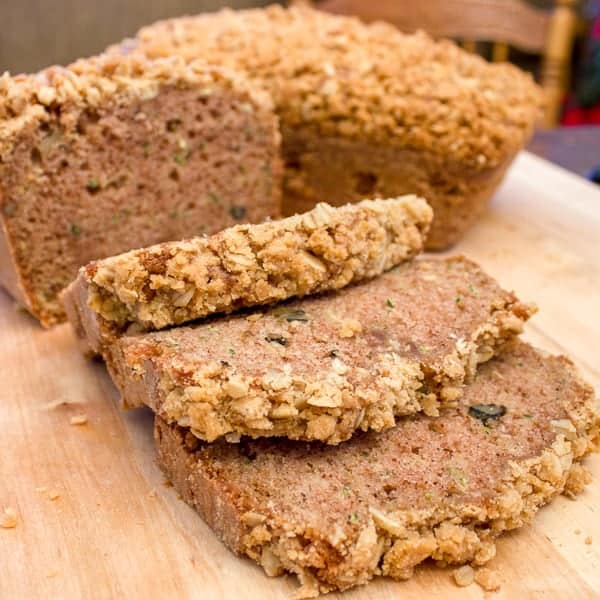 It has seemed odd, almost wrong, to watch these Christmas movies sitting on the couch. I feel the need to be in the kitchen, so today's post is the result of me 'in the kitchen' while we watched Die Hard last night! We had a few zucchini in the fridge, and I love a good zucchini loaf, so that is what I made.
I am thrilled to share this recipe with you because it is, without a doubt, the best zucchini bread I have ever had. I adapted the recipe I found at Allrecipes, adding more spices, more zucchini, another egg and a crumb topping.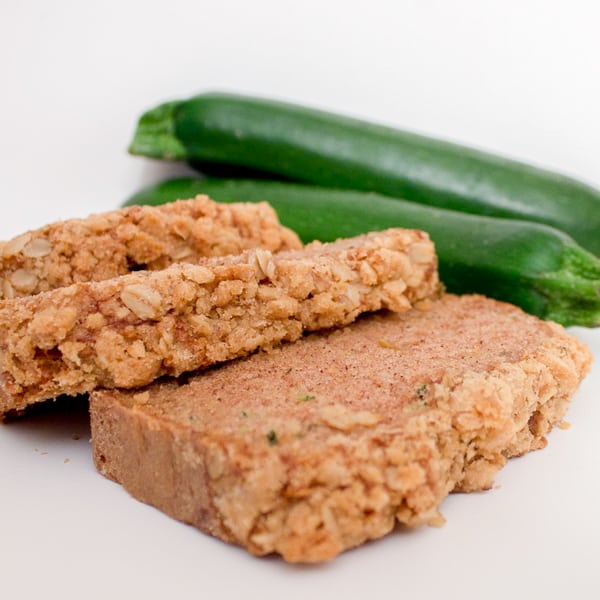 The loaf was so moist with a great flavour of zucchini and cinnamon, but the real hit was the crumb topping. Similar to an apple crisp, the topping provides a sweet crunchy texture. I would highly encourage you to give this recipe a try. You will not regret it!
Zucchini Bread with Crumble Topping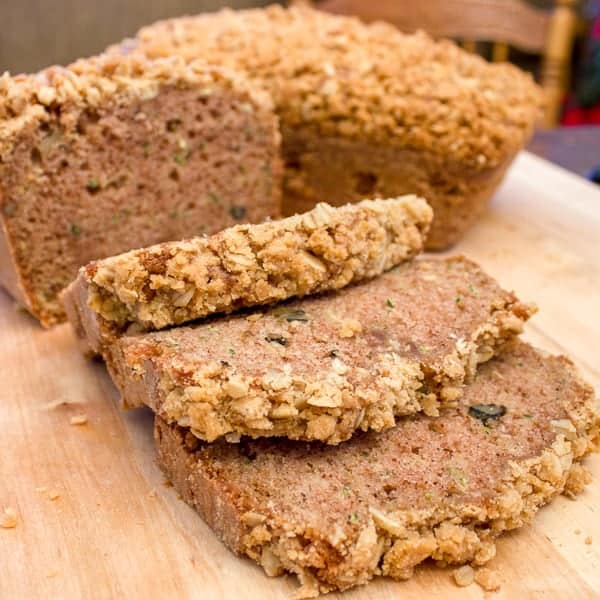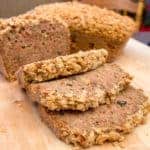 Print
A moist zucchini bread loaf recipe with cinnamon, and a hint of nutmeg and cloves. Topped with a crumble topping of oats, brown sugar, butter and cinnamon. Delicious!!
Servings: 2 loaves
Ingredients
3 cups flour
1 tsp salt
1 1/2 tsp baking powder
1 tsp baking soda
2 1/2 tsp cinnamon
1/2 tsp nutmeg
1/4 tsp ground cloves
4 eggs
1 cup oil
1 tbsp vanilla
1 1/4 cup white sugar
1 cup brown sugar
3 cups grated zucchini
1 cup walnuts
1/2 cup oats
1/2 cup brown sugar
1/4 cup flour
1/2 tsp cinnamon
1/4 cup cold butter
Instructions
Grease 2 loaf pans and set aside.

In a large bowl sift the dry ingredients for the loaf together - flour, salt, baking soda, baking powder, and spices.

With an electric mixer, cream together the eggs, oil, vanilla, white and brown sugars. Slowly beat in the dry mixture until it is all added and smooth. Mix in the grated zucchini and the walnuts.

Pour into 2 greased loaf pans and bake in a 325F oven for 60-75 minutes or until a toothpick comes out dry.

To make the crumble topping, mix the oats, brown sugar, flour and cinnamon together. Cut in the butter until combined but still very crumbly.

About 15-20 minutes into the baking time, sprinkle the crumble topping on top of the batter.

Once the loaves are done, cool on wire racks for 30 minutes. After that, remove them from the loaf pans and allow them to cool completely.